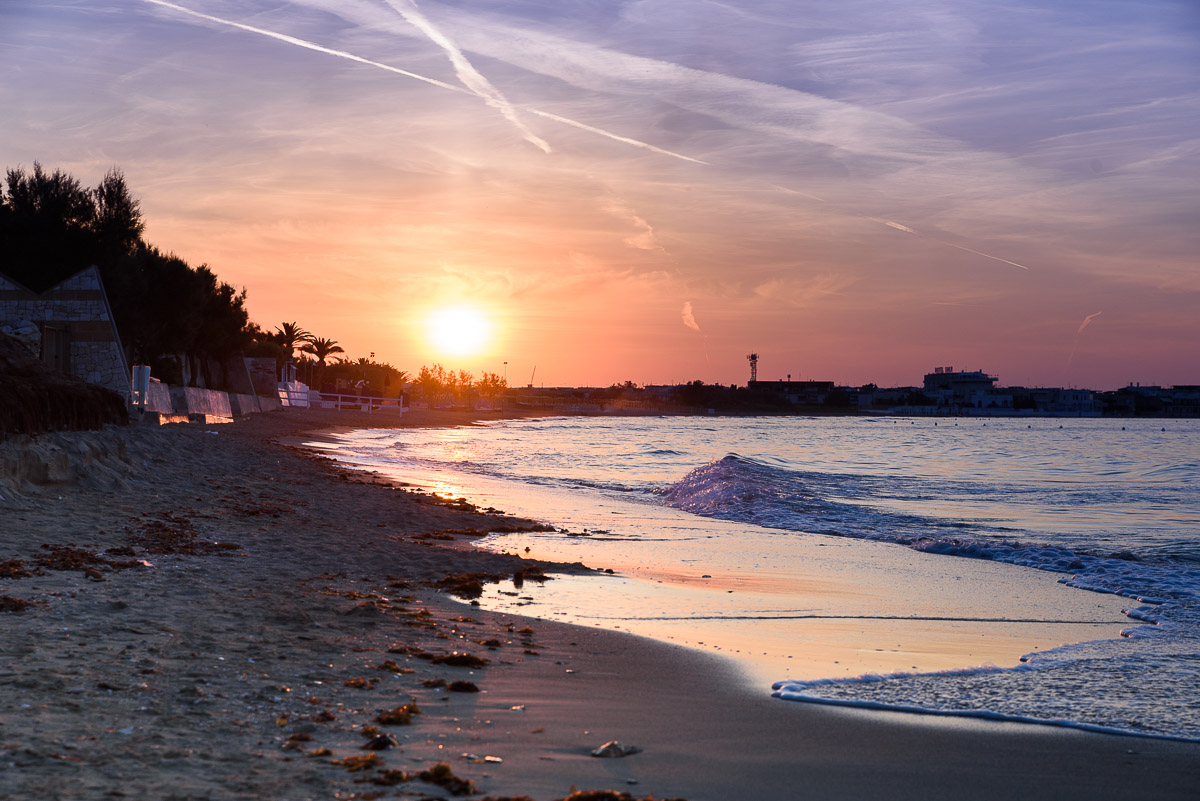 If you're looking for a relaxing getaway in a beautiful Italian town, Torre Canne should definitely be on your radar. This adorable little fishing town is perched on the blue waters of the Adriatic Sea.
Torre Canne is tucked into the municipality of Fosano, in the province of Brindisi in the Puglia region (Apulia). The charming little town is actually more like a village, with a population of less than 500 residents.
We made the trip with our then two-year old son, and found it to be a very family friendly and relaxed atmosphere. After touring Venice and Rome, it was a wonderful place to stop and relax for a few days!
Getting to Torre Canne
Fly into Bari International Airport (BRI), which is the closest airport to Torre Canne. We flew from Venice, as the stop was part of a longer Italy itinerary.
From Bari, you have a few options. The easiest option is simply to hire a taxi or book a private car service to get you to your destination. It will be a bit more expensive than public transportation, but it's worth it to make the journey easy – especially with luggage and/or kids in tow.
If you have your heart set on taking public transport, it is possible to take the train. You'll take the train to Cisternino. Then you will have to hire a taxi to get you into town or to your hotel, although it will only be a short distance at that point.
Where to Stay in Torre Canne
Recommended Hotel: Canne Bianchi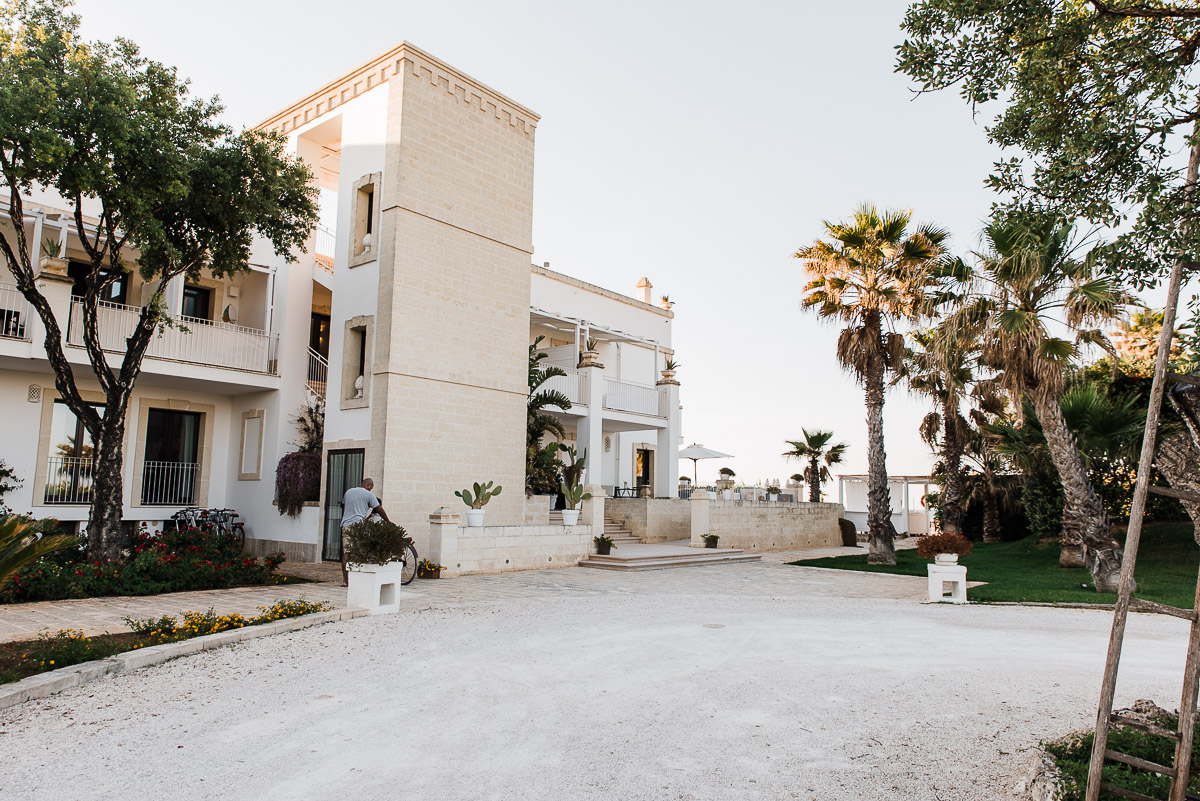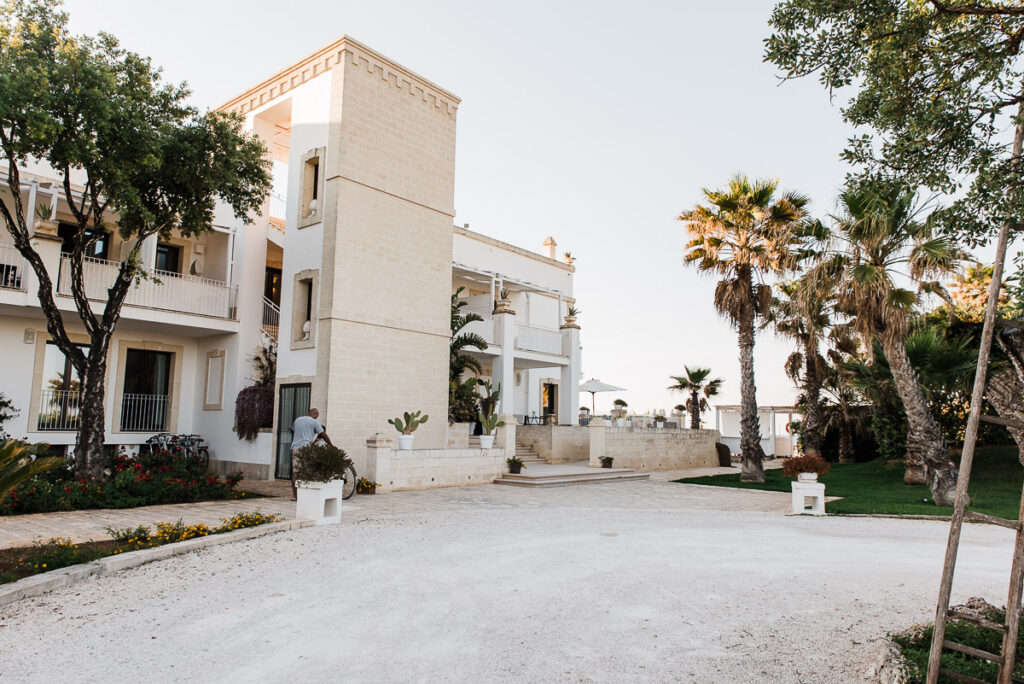 We stayed at Canne Bianchi, one of the more popular hotels in the area. It's located just south of the actual town of Torre Cane, on a pretty little stretch of beach. And I highly recommend it! (Check the rates right here.)
The hotel itself is very pretty and modern. And while it all seemed very fancy, I also found them to be very welcoming to our young family.
The hotel is just a short bike ride or taxi into the town of Torre Canne, and they even have bicycles that you can borrow. In fact, this was my son's first bicycle ride ever! How cute is that?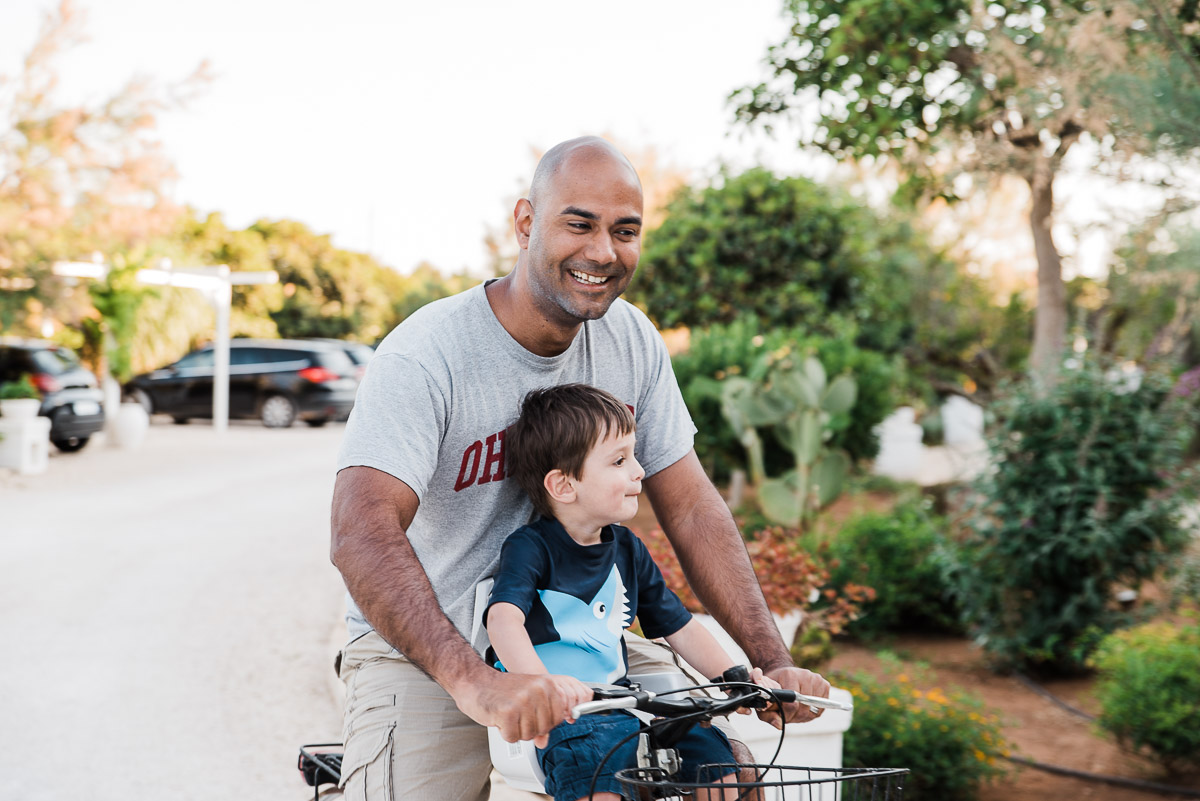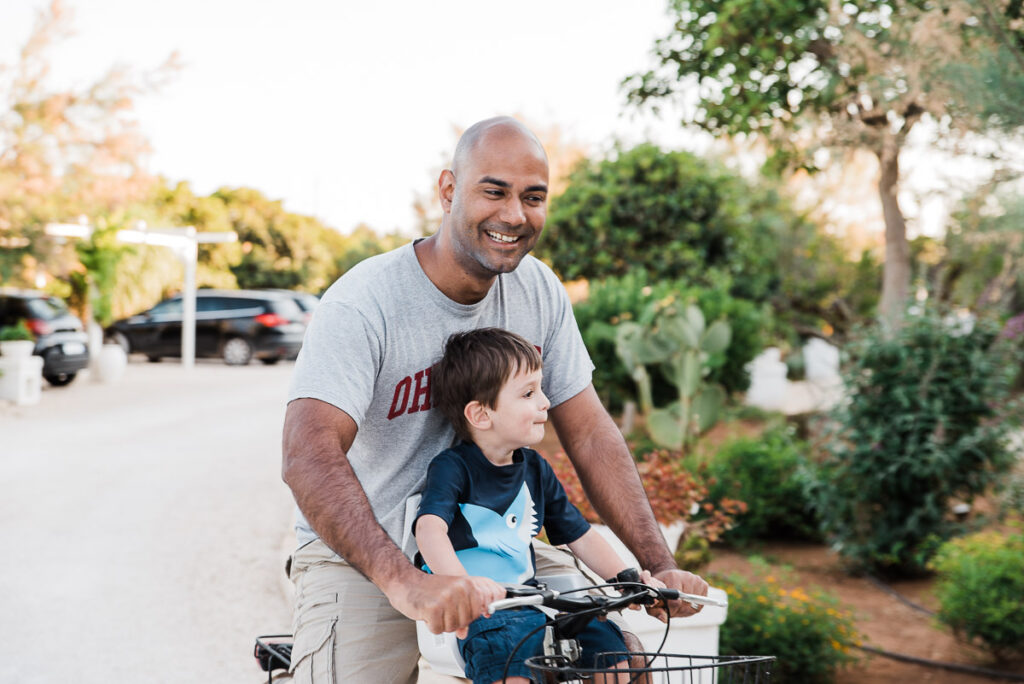 The hotel has a wonderful pool, which has a great view of the Adriatic Sea. Just look how pretty that is in the evening.
There were always plenty of chairs available, and we never found the pool to be crowded. That could also be due to the time of year, as we went in May, which is not quite the peak season.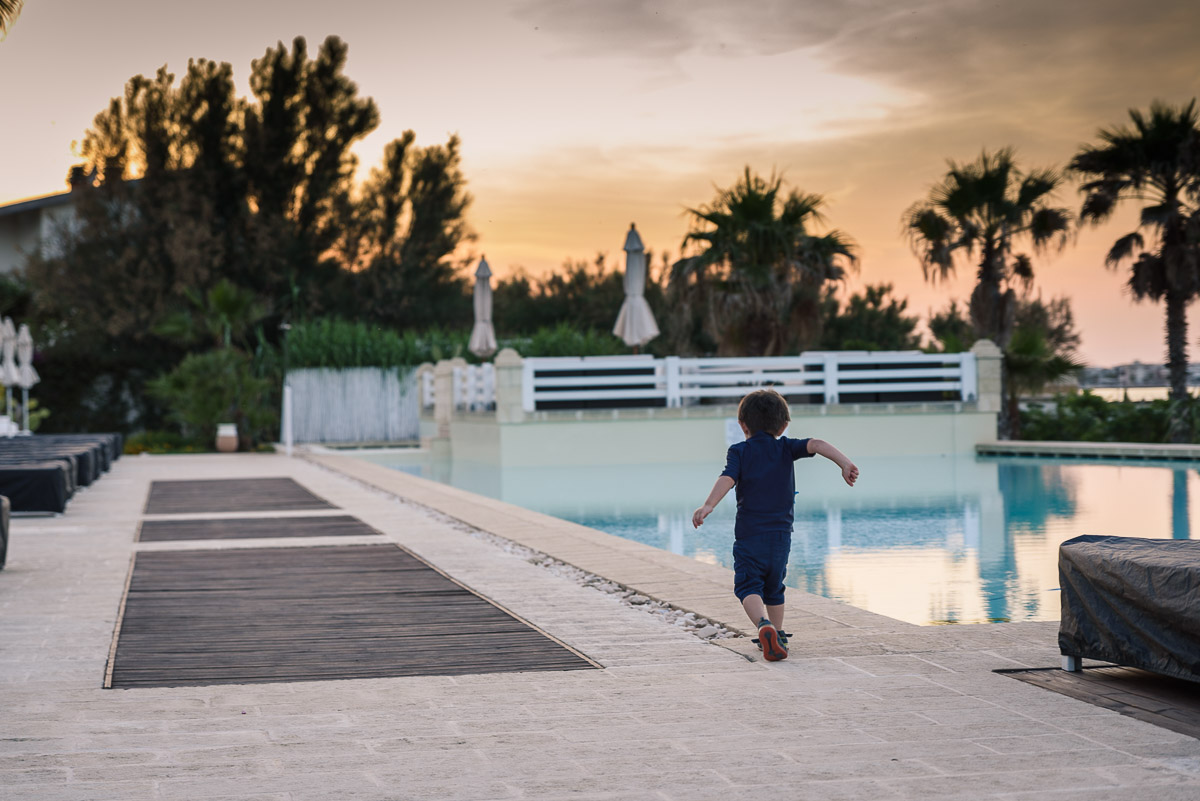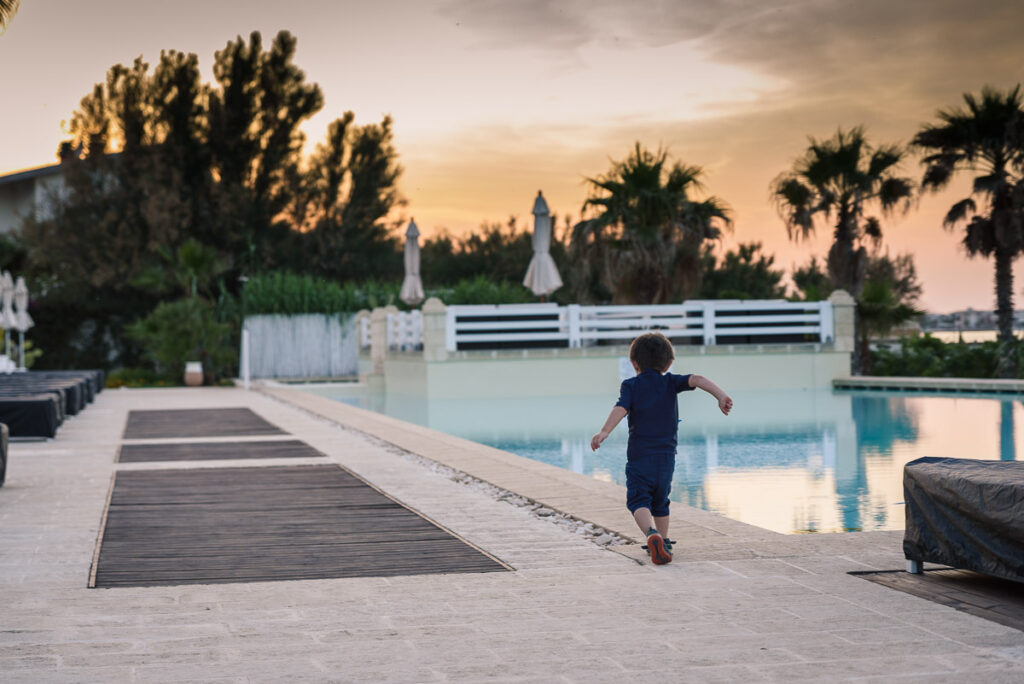 And the hotel sits directly on a pretty little stretch of beach which was just perfect for taking in the sunset. Below is a picture of the beach area during the day. There aren't really any beach amenities – no beach chairs or umbrellas or anything like that. It was very undeveloped.
But I think that's part of the charm. It was perfect for taking a stroll and looking for seashells with the little one.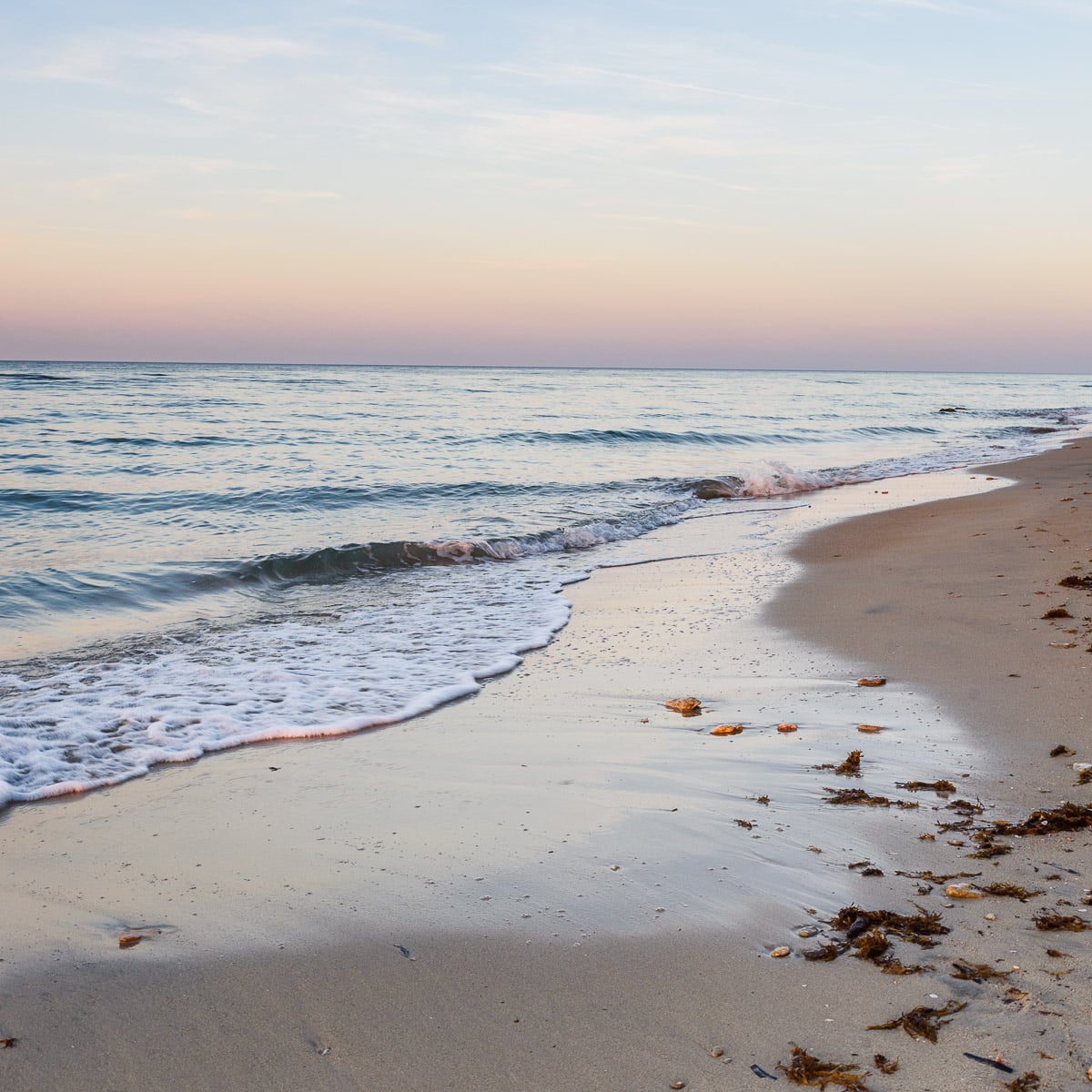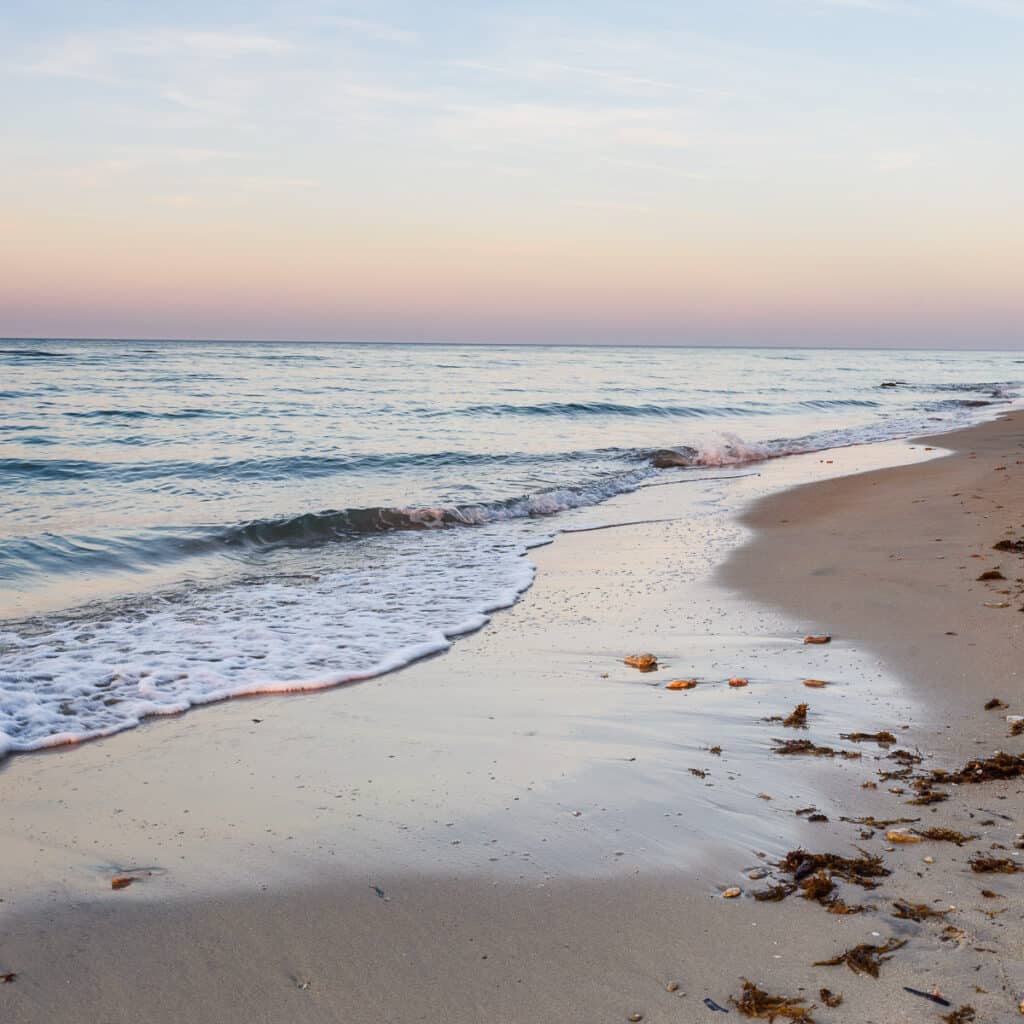 The hotel restaurant served up really delicious meals. Even the little guy had no trouble finding things he liked on the menu, and they were happy to make him a giant ice cream creation each night for dessert.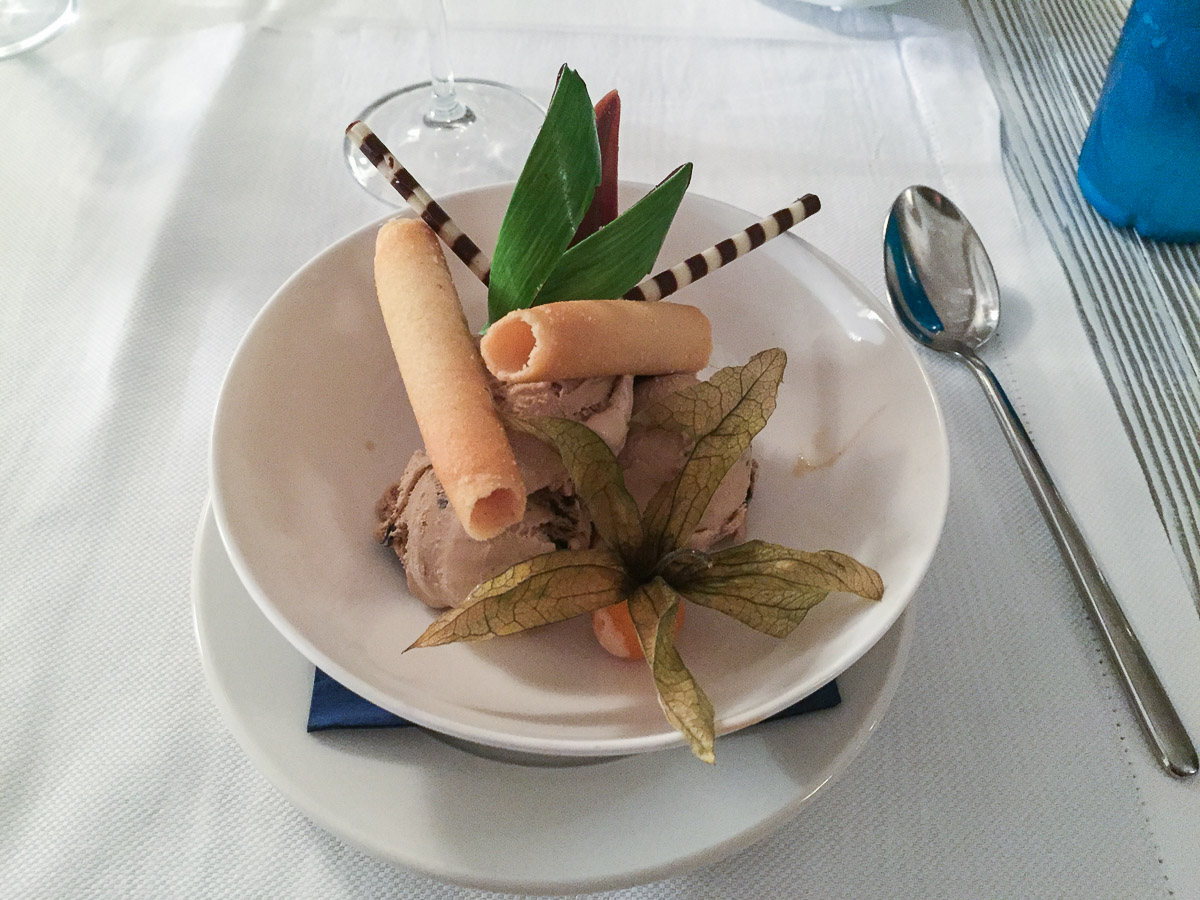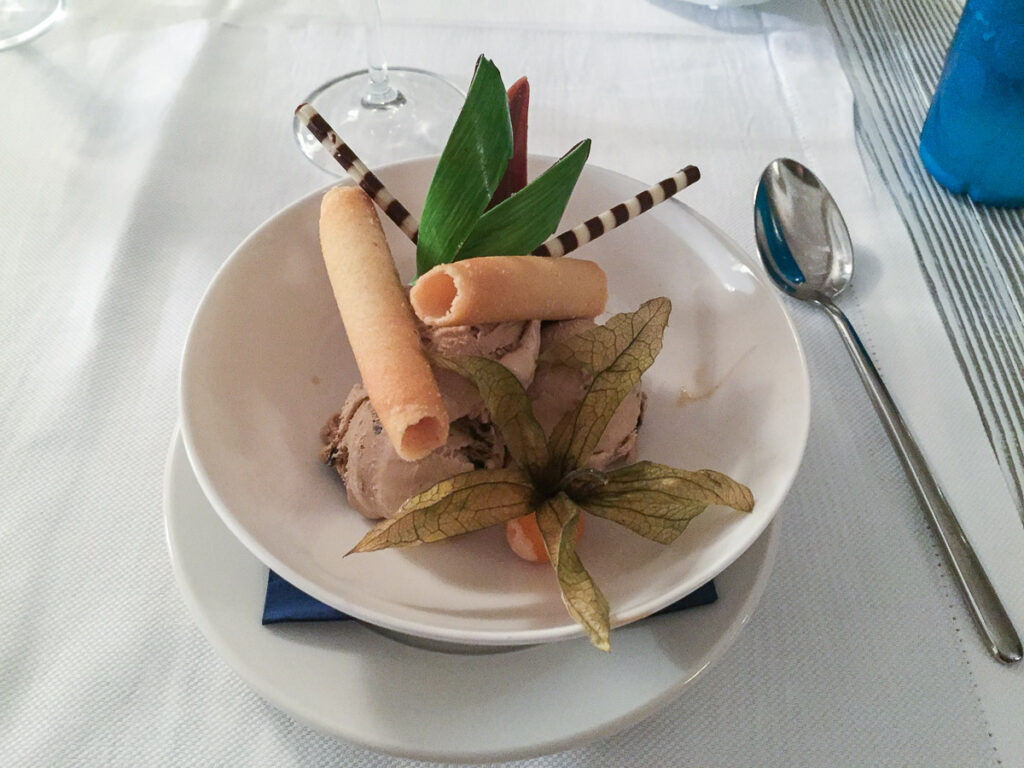 Overall, it was a really great experience and we would definitely stay at Canne Bianchi again. If you're interested in booking, I suggest checking out the rates right here on Booking.com!
Other Places to Stay
If you're looking for something in the heart of Torre Canne town, there are a couple nice options there.
Casa Vicanza – Located directly in town, this cute hotel has apartment style rooms and is just a few blocks from the lighthouse and waterfront. Check the rates here.
Francesco B&B – Another option right in the small downtown area, this charming little bed and breakfast gets really good reviews from fellow travellers. Check the rates here.
You can also find some really great Airbnb options in the area – some of which are really affordable. Staying in a private rental like that can be a great way to experience the area as a local. You can often get whole apartments or homes with kitchens and living areas – great for travelling with kids or with larger family groups.
If you feel like splurging, check out this penthouse apartment with a bird's eye view of the Torre Canne Lighthouse. Or for a more budget option, check out this affordable apartment, which is just a couple blocks from the sea.
Things to Do in Torre Canne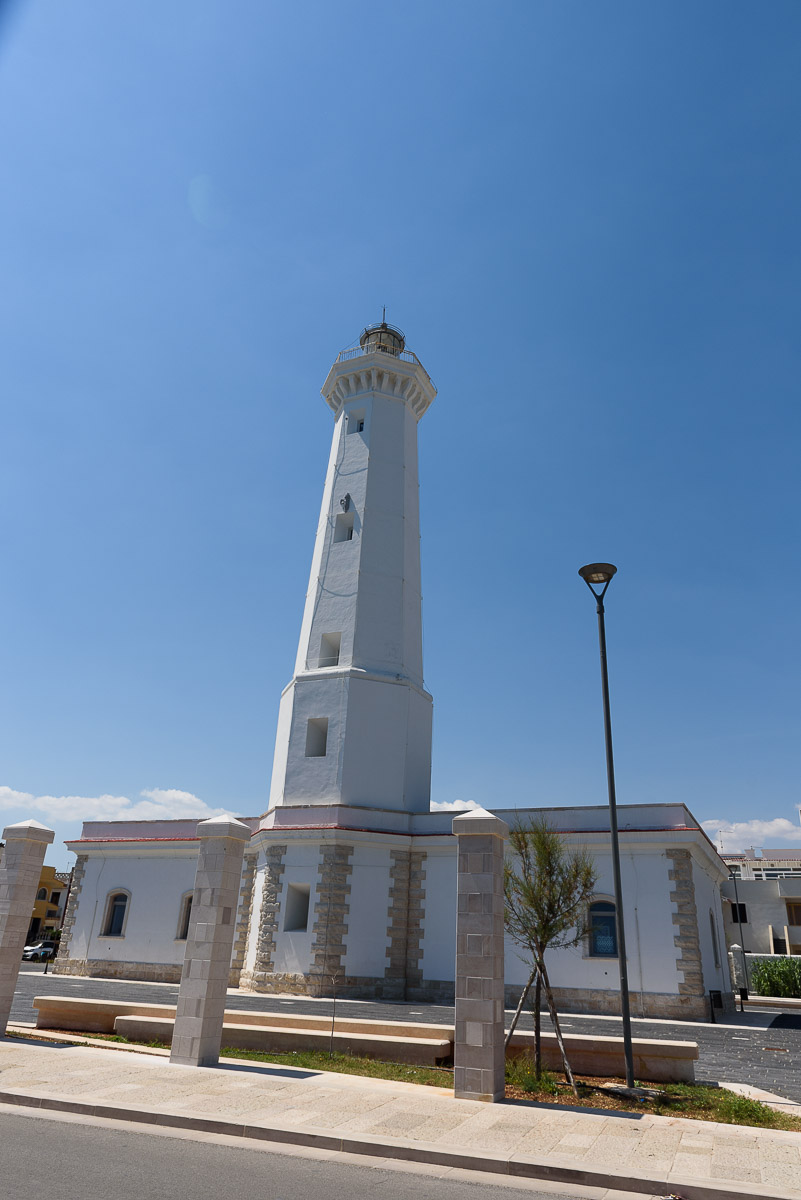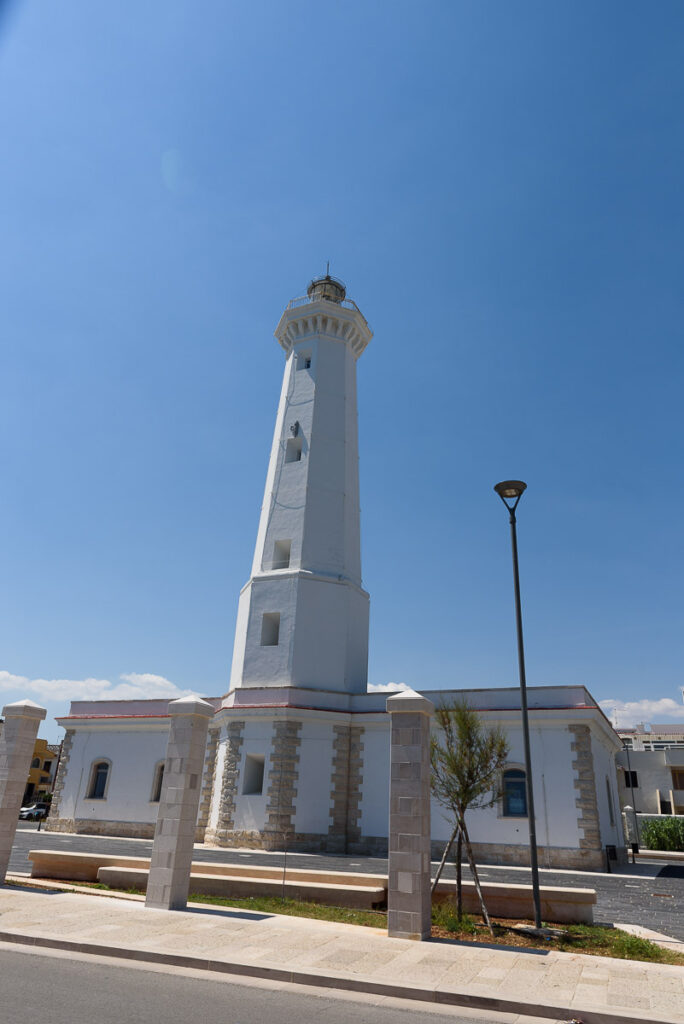 Check out the lighthouse. Take a walk around the small town and enjoy the beautiful architecture. And be sure to check out the Punta Torre Canne Lighthouse. It's an actual functioning lighthouse, and quite a cool sight to see. The concrete structure was built in 1929, and is complete with a keeper's house. The lights can be seen for 16 nautical miles!
Eat fresh seafood. You'll find several little seaside cafes in town. And being a fishing village, you will find no shortage of fresh seafood! But if seafood isn't your thing, don't worry. Puglia is a very agricultural area, so fresh veggies abound as well. It's very easy to full yourself up on the delicious antipastos and pasta dishes too. Yum!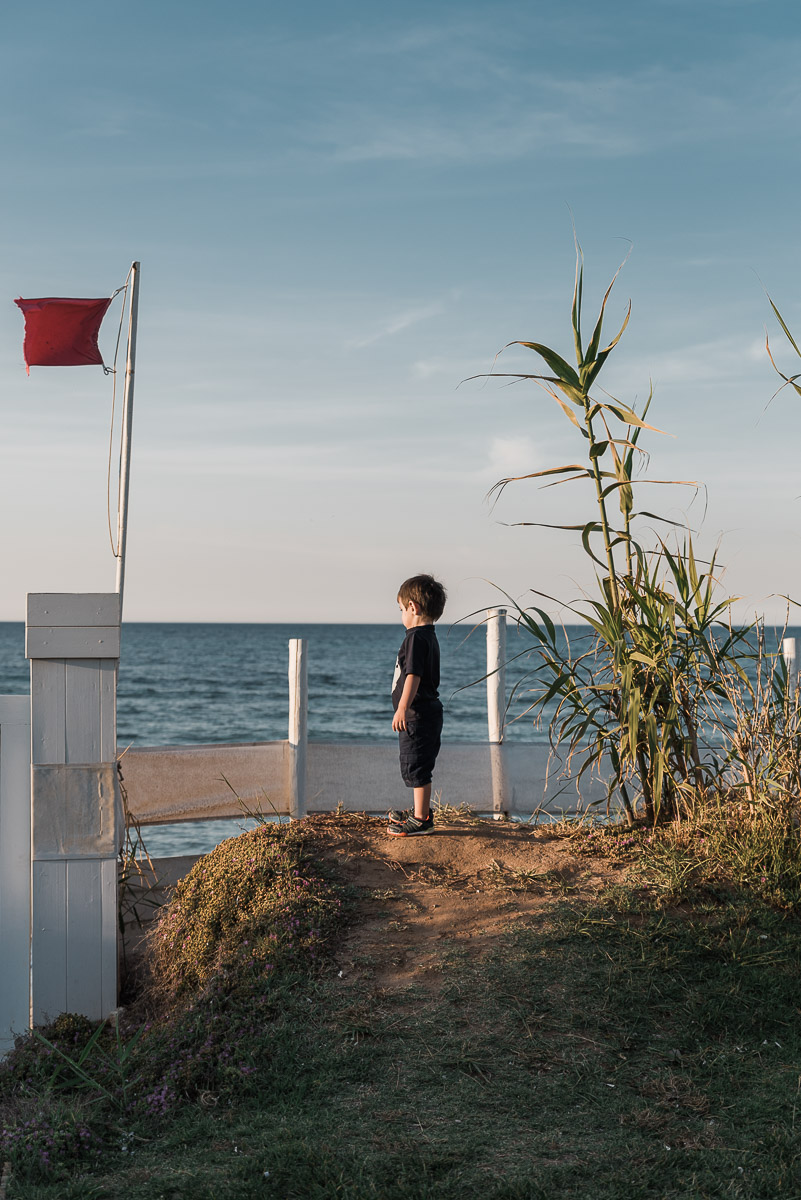 Have a beach day. The Torre Canne area is home to a number of pretty beaches, stretching southward from the small town. We enjoyed the beaches right at Canne Bianchi, since we were staying there. But there are other popular lidos– which are sort of like little beach clubs that are open to the public. You pay a fee to use the amenities, which usually includes beach chairs, umbrellas, and food service. Lido Macchia Mediterranea and Lido Verde are two options that were recommended to us by the hotel staff.
Visit Alberobello. Take a day trip over to the nearby town of Alberobello, which is listed as a UNESCO World Heritage Site. The star of the show are the world famous trulli – building constructed with unique domed roofs made of stone without the use of any mortar. They're very unusual and the town is worth a trip if you have the time. A guided walking tour like this one is a great way to experience this one-of-a-kind town.
Take a Wine Tour. I'm a bit of a wine aficionado, and I have to say that the local wines in Puglia were some of the best Italian wines I've had. We didn't get a chance to do a wine tour since we were travelling with a toddler, but it would be high on my list if we go back. You can do a full day wine tour like this one from the nearby town of Ostuni (about 20 minutes away).
Regardless of what you choose, you're sure to have a relaxing and fun time in Torre Canne!