Are you planning a thrilling California road trip through the sunny state? Suppose you're a traveler who prefers to visit lesser-frequented spots rather than the main, major tourist attractions. In that case, chances are you're looking for some seriously unique places to check out to please your adventurous heart.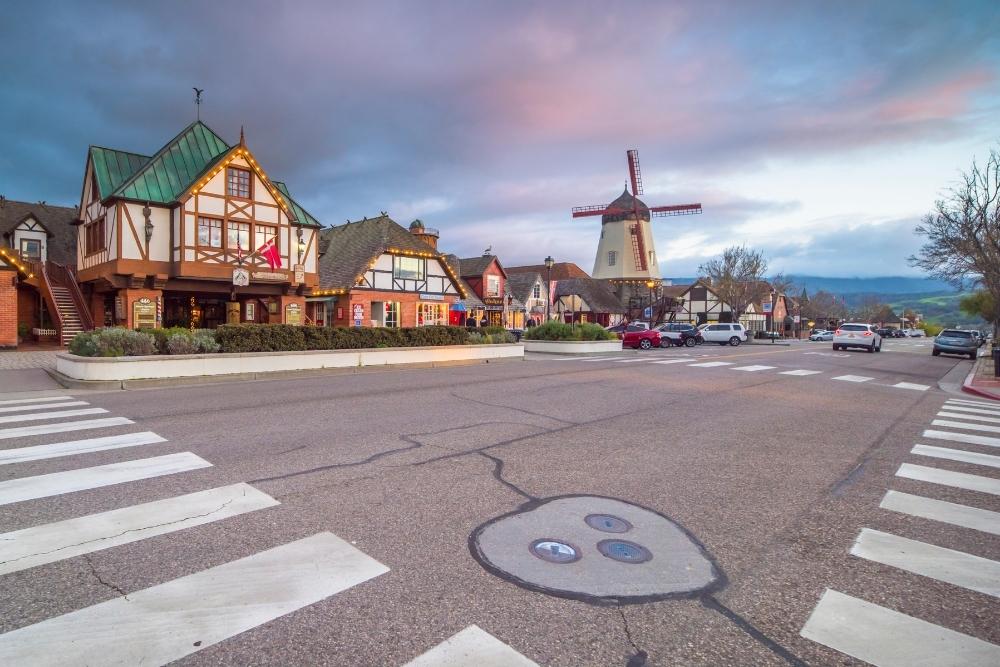 Whether you've already visited California's main highlights or simply want to add a few hidden gems to your itinerary, we're sharing some incredibly authentic stops to make along the way for an extraordinary and inspiring Cali road trip!
Solvang
Commonly dubbed "a little slice of Denmark," a visit to Solvang will make you feel as though you've stepped into an enchanted fairytale. Picture windmills, rural Danish architecture, and bakeries offering delicious Denmark-inspired pastries to get a pretty good picture of what this quaint little town offers!
Aside from satisfying your sweet tooth by eating everything along the way (don't miss out on trying a fresh bear claw and a Danish kringle), wine-tasting is another must-do while here. Solvang offers a variety of tasting rooms spread all over town, and if you go a little further afield to the outskirts, you'll find vineyards galore. If you're a history lover, plan a tour of Old Mission Santa Ines. The architecture is spectacular, and the mission is home to a museum, gift shop, and garden so that you won't be bored! Love small town charm? Wander down Mission St, and you'll feel like you stepped into a storybook. The streets are incredibly picturesque, and there are plenty of chic boutiques to shop at.
Another must-do if you're still keen to explore a yet-another-unique location is making a quick stop at the nearby Ostrichland, a home to ostriches and emus that you can visit. If you're traveling with young children, make sure you plan a visit to The Wildling Museum of Art and Nature. The museum showcases incredible exhibits that you won't see anywhere else! Before you pack up to hit the road again, enjoy a treat at one of the many authentic Danish bakeries. (Try Mortensen's Bakery or Solvang Bakery for some exquisite treats!)
Solvang is a delightful place to plan a few nights' stays, and if you have the time, check out one of these authentic and unique accommodations. The Landsby comprises modern and traditional Danish design while displaying art by local artists. The Mirabelle Inn houses twelve ultra-luxurious rooms with concierge service. Lastly, spend a night at the Winston Solvang for a unique stay, where each room features its own distinct design.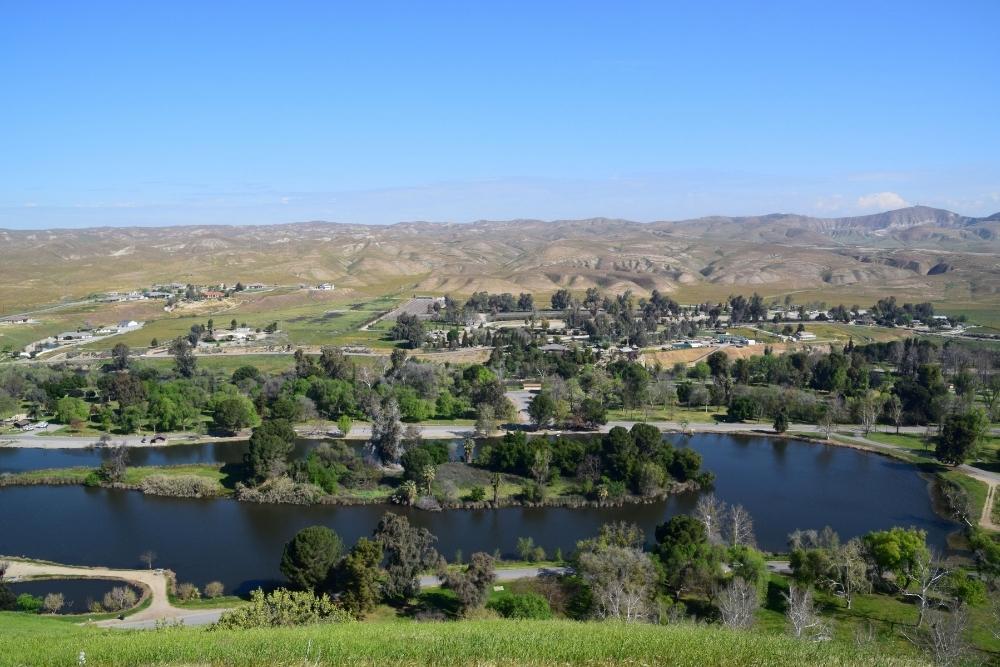 Bakersfield
Bakersfield is a lovely city in Kern County, California, and a must-visit place on your road trip through the Sunshine State. Bakersfield offers an enormous amount of recreation and entertainment. Plan a visit to the Hart Memorial Park while visiting the city. Hugged tightly by the green banks of the Kern River, the park features gorgeous green space, picnic tables, playgrounds, walking trails, disc golf, and much more. In addition, Bakersfield often hosts horse shows with exciting festivities and events tied to them. If you're traveling with small children, be sure to plan a visit to Kern County Museum. Not only is it family-friendly but also educational. Prepare to become immersed into a life long ago as you wander through the historic village.
While you're in Bakersfield, take a stroll through downtown. The area is iconic for antiques, history, and delicious food. Dine at The 18hundred or Locale Farm to Table Eatery for a fantastic experience. After dinner, take in a unique show at the iconic Fox Theatre. Before you leave the city, plan a stop at the California Living Museum and enjoy meeting the incredible animals.
Because Bakersfield is a larger city, we recommend spending a few days to really get a feel for it. Then, plan a stay at the Duniya Hotel for an exciting, tropical vibe and huge flat-screen TVs. If you want something more comfortable and cozy, then the DoubleTree by Hilton Bakersfield is exactly what you need. Finally, if you're adventurous, plan a night camping under the stars!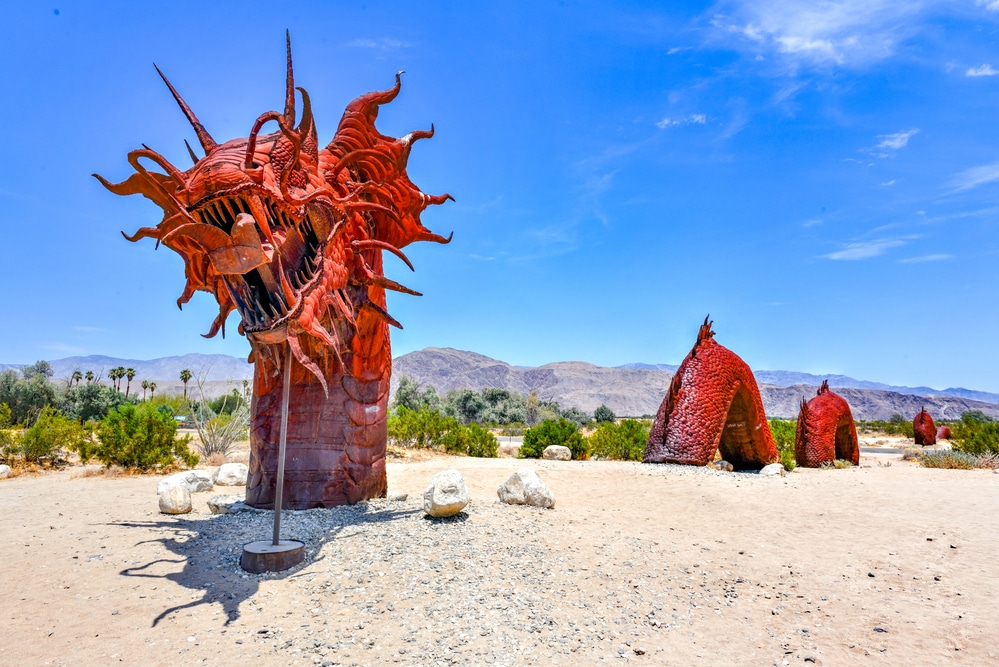 Galleta Meadows at Borrego Springs
Where in the world can you go on an epic scavenger hunt in search of giant metal sea creatures, prehistoric animals, and things that look out of this world?! Hidden throughout the small town of Borrego Springs are over a hundred crafted metal sculptures depicting elephants, dinosaurs, sloths, gigantic insects, and myriad other creatures that look straight out of a storybook.
Even though some of these sculptures are over 10 feet high, they can be pretty hard to spot amid the desert, but it makes for a super fun (and incredibly budget-friendly) activity for a day. Drive around or rent an e-bike and count how many you can find!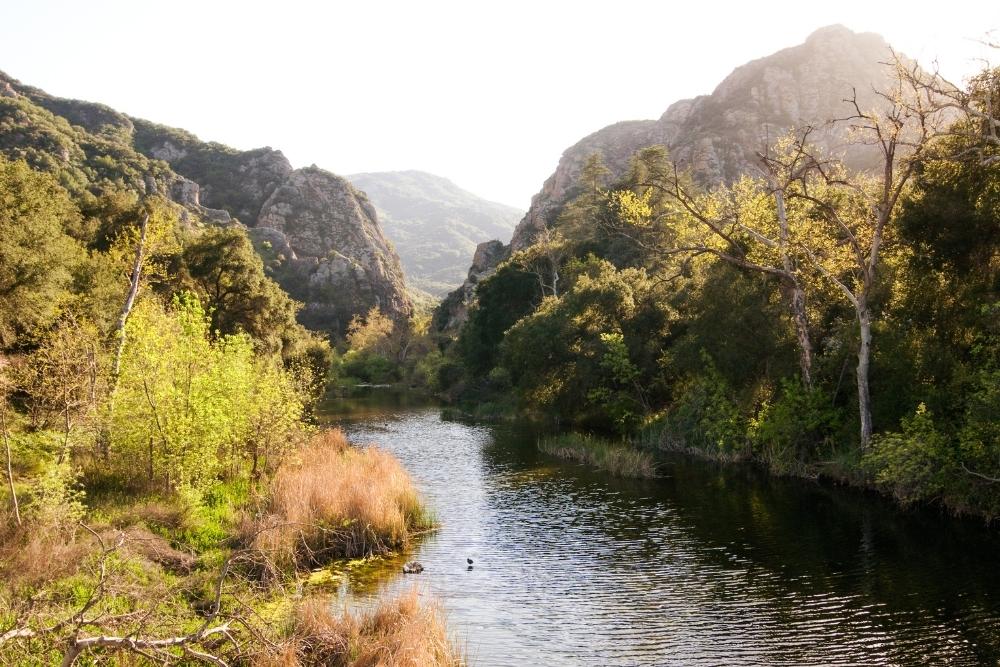 Malibu Creek State Park
Do you love being outdoors? If a day (or two, or three even) spent out in nature sounds like your jam, Malibu Creek State Park is perfect for you. Located only 25 miles from downtown Los Angeles, this park offers some of the best views of the city's surroundings and the Pacific Ocean.
Thanks to its location in the Santa Monica Mountains, its mountainous terrain offers incredible hiking and biking trails, all of which come with stunning views along the way. Watch out for wildlife along the way, as the mountains are home to deer, rattlesnakes, coyotes, and even mountain lions! The park offers an enormous number of hiking trails with well-labeled signs making them perfect for beginners. However, for the more experienced hikers, don't worry! There are tons of little turn-offs from the main hiking trails to adventure into more challenging terrain.
If you're looking for more adventures, you can also rock climb, go horseback riding, or explore the waters of the park on a kayak. And to plan your night's stay, pack your tent because the camping at Malibu Creek State Park is absolutely spectacular.
Monte Nido
Plan a few hours in the community of Monte Nido. The gorgeous community is only 3 miles north of Malibu and has a ton of excellent hiking trails. It's a very pretty community to wander through and take some excellent photos.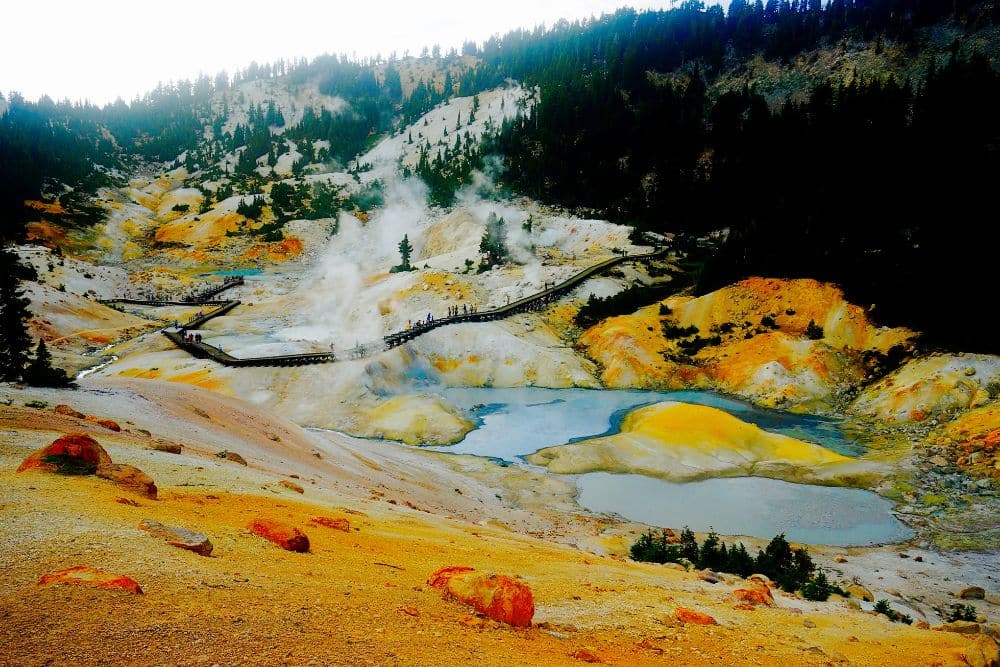 Lassen Volcanic National Park
Lassen Volcanic National Park is definitely one of California's best-kept secrets. So much that even many Californians don't know it exists. If you're looking for an alternative to Yosemite National Park without the crushing crowds, this is just the place you're after.
Although relatively small, Lessen is set around volcanoes and a seismically active area, creating sulfur vents and bubbling mud pots that make the entire scene look like an entirely different planet. The park is one of the rare instances where all four volcano types exist together. While visiting the park, plan a hike on Kings Creek Trailhead!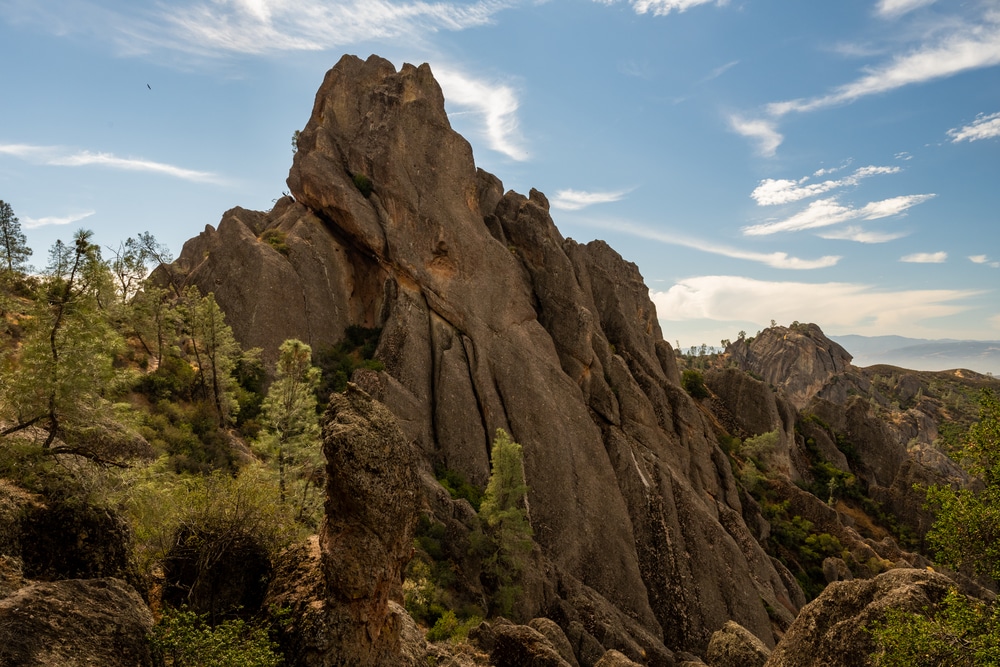 Pinnacles National Park
Pinnacles received its national park status back in 2013, making it another prime spot to visit if a hidden gem is what you're after. Much like Lassen, not many people know it even exists, making it the perfect go-to for those who want to indulge in the best of Cali's nature, sans the crowds.
Set right on top of the San Andreas Fault, Pinnacles is home to some seriously whacky-looking rock formations and two caves you can explore to your heart's content (tip: cave exploring here doesn't require much effort or skills, making it a perfect family-friendly activity for those traveling with kids).
Rock climbing is also king here, and you'll find options ranging from beginner lessons to multi-day adventures for those keen to challenge their skills.
While exploring Pinnacles, make sure to keep your eye out for Condors! Pinnacles is one of the best places in the US to spot them. While they're critically endangered, sightings here are very common, thanks to the park's re-introduction efforts.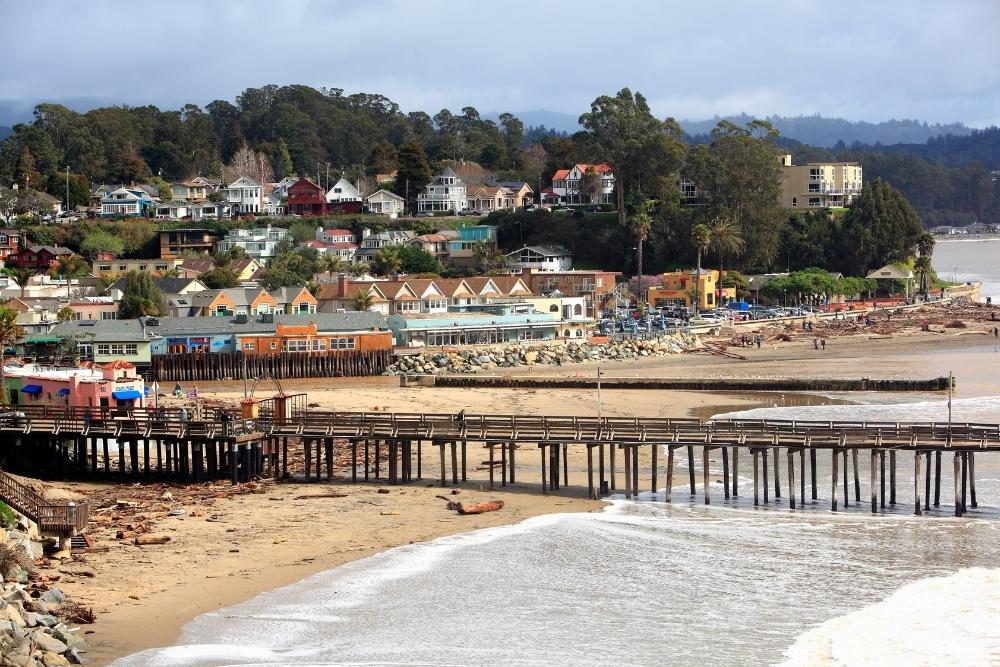 Capitolia
In search of some Instagram eye candy that hasn't been done repeatedly? Capitolia is a colorful seaside town featuring cirques of houses that come in all shades of the rainbow.
Seriously, if you think nearby Santa Cruz is cute, you'll find yourself in heaven here. Not only does Capitolia's laid-back vibe ooze that relaxing summer vacation feeling, but despite its low-key status, it still has many fun activities to keep you entertained all day long.
Aside from enjoying the beach during the day (New Brighton State Beach is an excellent option to escape the crowds), this picturesque seaside village offers plenty of eateries, shopping, and a calendar filled with fun seasonal events like the Capitola Art & Wine Festival or the Twilight Concert Series and Movies and the Beach!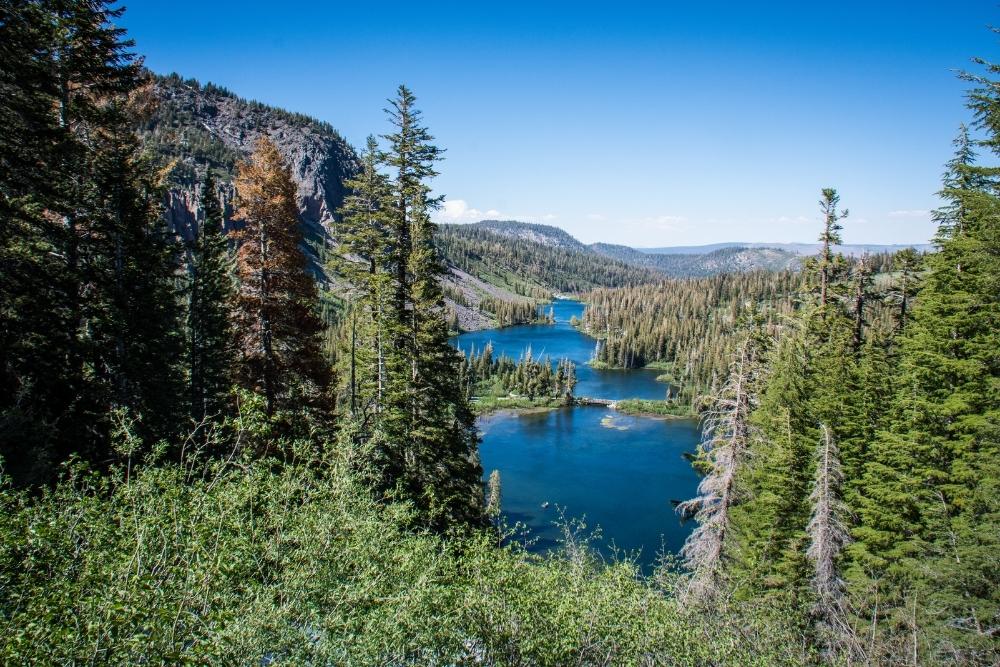 Twin Lakes
If you're a fan of spectacular sights, then plan a stop at Twin Lakes. The surroundings are absolutely gorgeous, with rugged lava cliffs on one side of the lakes and a terrific campground on the other. Twin Lakes is a beautiful place to enjoy the outdoors with plenty of great fishing, swimming, and camping opportunities!
Santa Rosa
Santa Rosa is a gorgeous California city located in Sonoma County. The city is packed with incredible things to do, sights to see, and experiences waiting for you! Visitors can enjoy a stroll through Old Courthouse Square, explore the Charles M. Schulz Museum (the creator of Peanuts), the Luther Burbank Home and Gardens, and much more. Plan a visit to Spring Lake Regional Park and Railroad Square Historic District if you're after unique and thrilling adventures!
Have you taken a California road trip? Have you been to any of these locations in the sunny state of California? Let me know all about your experience in the comment section below!