California is home to a few of the most breathtaking natural wonders in the country. From every direction, the Golden State is a hub for outdoor adventures and majestic natural vistas, especially if what you're after is a little variety in your schedule.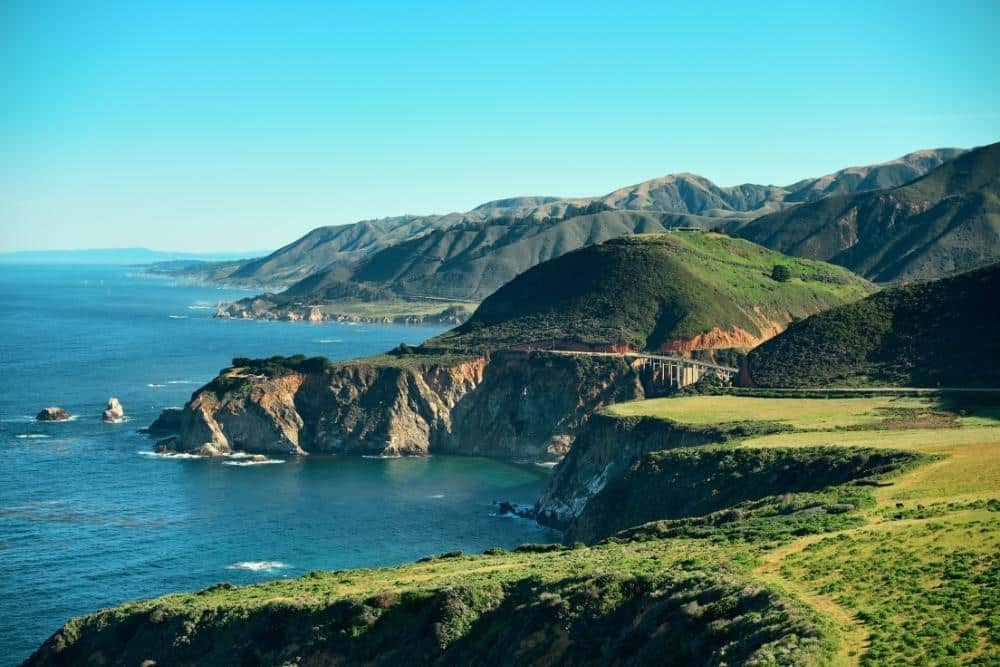 With so many landscapes, landmarks, regions, and climates spread all over; there's a little something for everyone in Cali, no matter the adventure you're after. From hiking under the leafy shade of the world's most giant trees to colorful desert vistas and majestic snow-capped peaks, here is the ultimate California bucket list every nature lover needs.
15 Places to Visit In California That Outdoorsy People Adore!
1. Road Trip Big Sur
Even though it's not quite a destination in itself, a road trip through the Big Sur area is one of the dreamiest experiences in the entire state. Featuring a rugged and jagged coastline to the west and sky-high peaks to the east, the drive provides plenty of excuses to stop and stretch your legs for a while. So relax, unwind and enjoy the postcard-perfect scenery as you drive through some of the most iconic sights in California.
Even though the road is relatively short at just 90 miles long, you can easily dedicate a few weeks to completing it because the entire region brims with wonderful things to do. There are endless fields of wildflowers, beautiful coastlines, and unbelievable untouched terrain.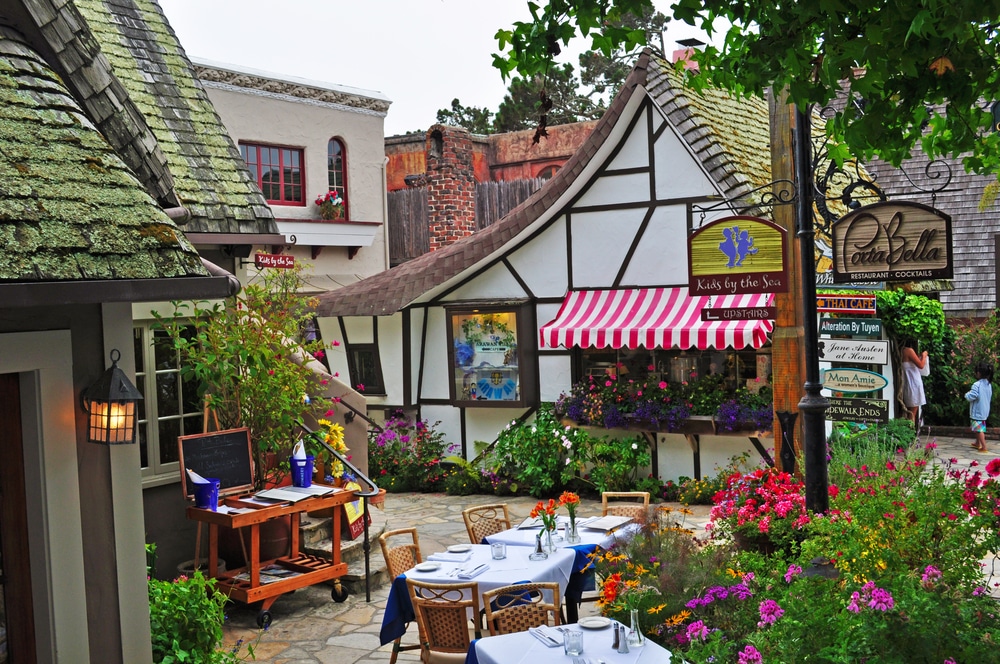 From exploring the magical town of Carmel by the Sea to seeing a different side of the Pacific at Andrew Molera State Park, Big Sur sure does know how to impress visitors with awe-inspiring views and fabulous activities every mile of the way. When you're in Carmel By The Sea, make sure you visit the amazing Main St. It's lined with unique boutiques, shops, and gorgeous galleries.
While on your road trip through Big Sur, plan a stop at Garrapata State Park. The state park offers excellent hiking and opportunities to see sea lions, sea otters, and other water wildlife.
Enjoying a road trip through the infamous Big Sur is a beautiful, incredible, jaw-dropping experience packed with insanely gorgeous sights. So make sure your camera is ready and capture some of the most beautiful sights in the country.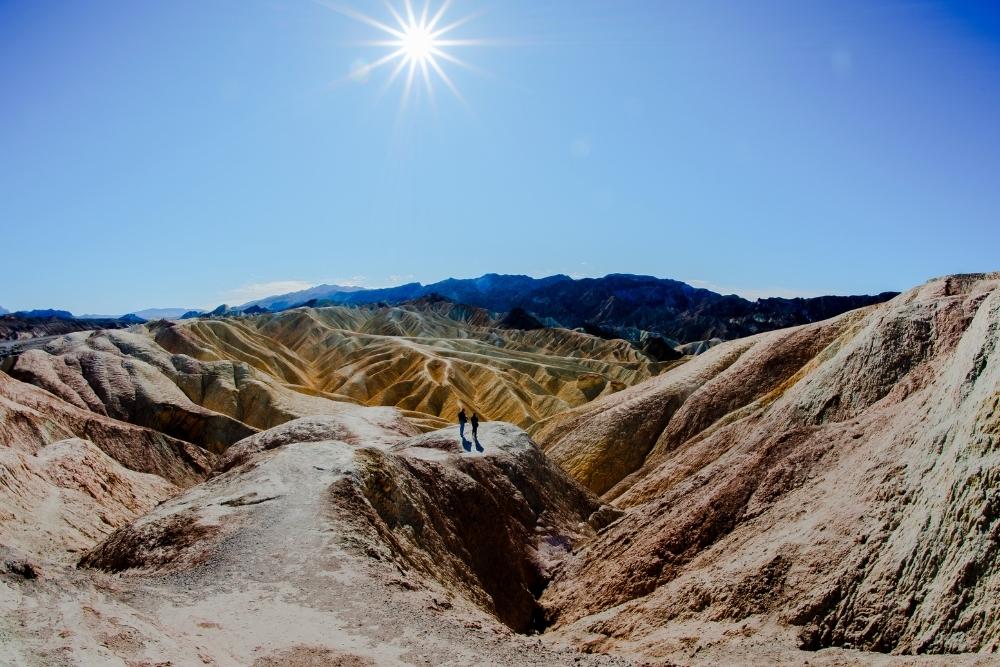 2. Death Valley National Park
Don't let its name fool you. Death Valley National Park actually happens to be one of the liveliest places to visit in entire California! Upon arrival, Death Valley may look like a lonely place. Still, once you dive deeper in, you'll discover a world of eerie-looking rock formations, twisting canyons, turning sand dunes, and mountains painted with every color of the rainbow.
While the adventures are endless at Death Valley, a few must-dos include standing on the lowest part of the USA at the Badwater Basin, hiking on hills of borax, sliding down sand dunes, and driving along Artist's Drive in search of colorful mountains! Plan to spend some time at Racetrack Playa and watch a sunset at Zabriskie Point. Finish your trip by catching a glimpse of the Ubehebe Crater! Death Valley National Park is filled with gorgeous sights, incredible terrain, and an endless array of recreation opportunities.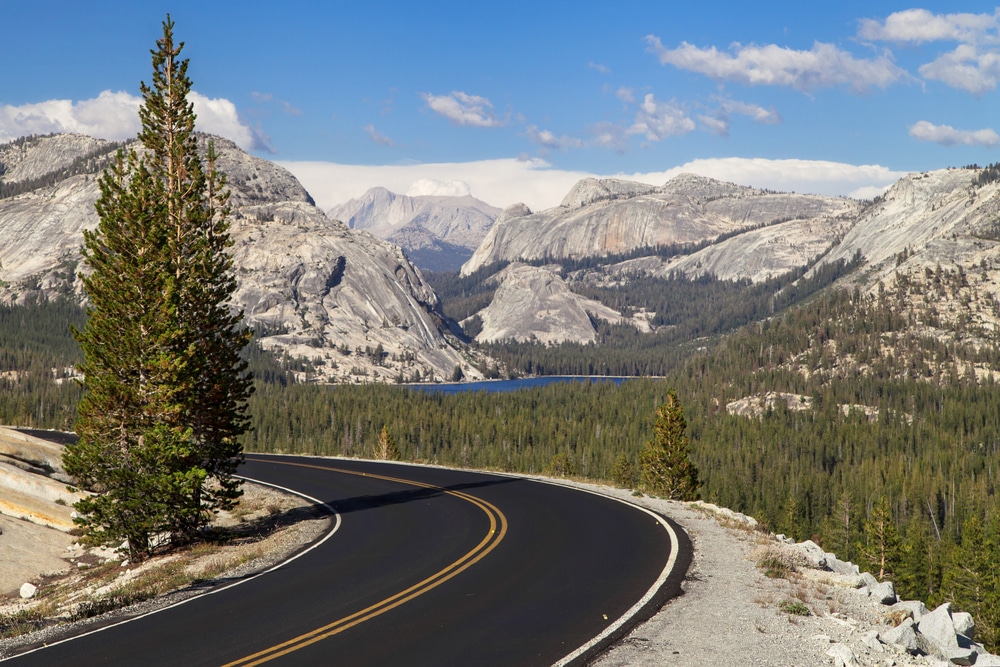 3. Drive Tioga Road.
Yosemite may be California's most desirable national park, and one of the best ways to fully experience its natural paradisal terrain and sights is by driving down Tioga Road. This road is also known as the California Highway 120. The drive stretches the length of Yosemite National Park, taking you up to the highest pass in California before guiding you down into the Eastern Sierra. Wonderful sights are guaranteed, with panoramic views of the iconic steep granite cliffs of Yosemite, turquoise-alpine lakes, and redwood groves as far as the eye can see, mapping out the entire way.
Making a stop at Olmsted Point is a must, where you can see a couple of Yosemite's most epic granite cliffs up close (Clouds Rest and Half-Dome). If you're feeling up to hiking, Tuolumne Meadows offers beautiful trails along Merced River and carpets of colorful wildflowers between late spring and early summer. At the end of the road, you'll find the magnificent Mono Lake, an aline soda lake that looks straight from a different galaxy.
The diverse landscapes, never-ending thick meadows, and giant trees make Tioga Road an absolute must-see. Don't be nervous about parking your car and setting off exploring on foot. You'll see some incredible sights!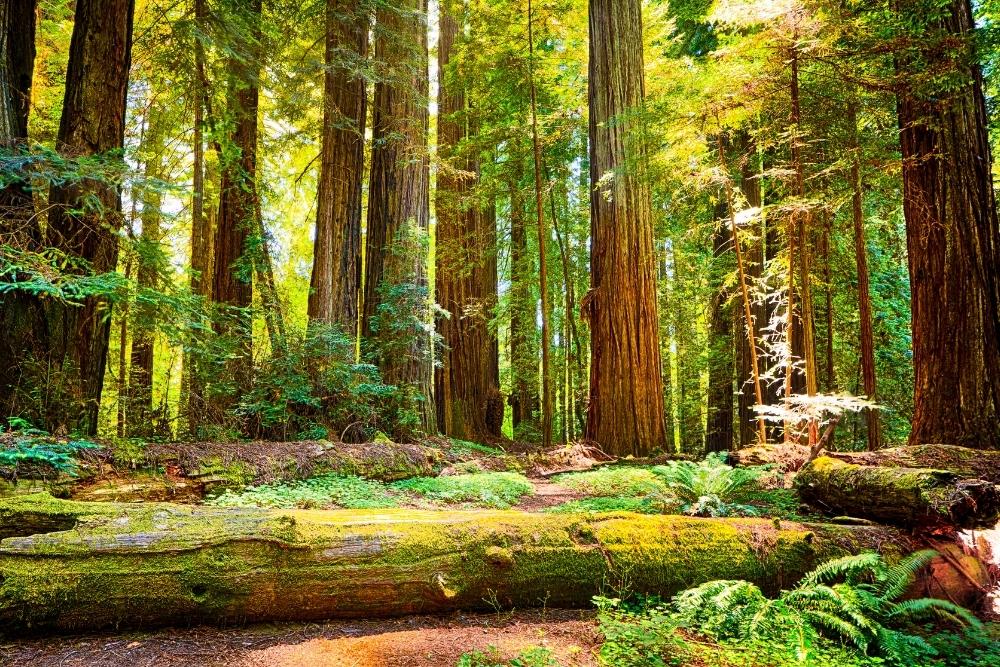 4. Visit Redwood National Park.
Tucked away on the northern California coast, Redwood National Park is home to a cirque of towering centuries-old redwood trees surrounded by temperate forests. The combination is a mesmerizing sight you're bound not to forget.
The park is a culmination of several state parks, sprawling over 130,000 acres of a dreamy forest that looks straight out of a fairytale. Due to its sheer size, exploring the entire park would take weeks, but if you only have a few days to spare, make sure you don't miss out on Driving the Newton B. Drury Scenic Parkway. This 10-mile road passes through the forest and will get you seeing groves of centuries-old redwoods (you can also park your car and hike at the many trailheads you'll find along the way!).
For a truly unique experience that will make you feel as though you've been transported into the Jurassic Era (in fact, Dieter Stark's final scene in Jurassic Park 2 was filmed here!), check out Fern Canyon, a magical canyon with ferns dripping from the walls and a creek flowing through. Seriously, the entire scene will have you wondering if velociraptors are about to jump out from above (but don't worry, they won't – or at least it hasn't happened yet!)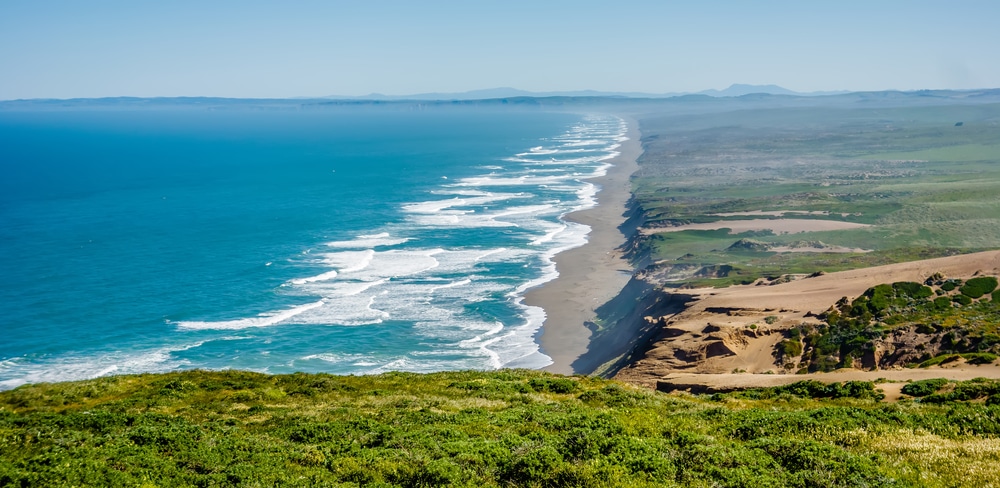 5. Point Reyes National Seashore
For those who enjoy wildlife, Point Reyes National Seashore is a true gem you'll want to keep returning to over and over again. From expansive beaches to open grasslands, forested ridges, and up to the peak at Mount Wittenberg, the views at this park are guaranteed to please.
Hiking and whale-watching are the main activities here. Doing either one of them (or both!) will give you plenty of opportunities to explore the different habitats that make up the area. Hiking, in particular, is excellent here, as it'll allow you to have close wildlife encounters (keep your eyes peeled for northern elephant seals and bobcats!).
6. Sturtevant Falls, Big Santa Anita Canyon
Sturtevant Falls is a breathtaking sight. Water spills over a gorgeous rocky cliff, dropping fifty feet, creating a mesmerizing sight and sound. The falls are a terrific sight. In addition, the hike up to Sturtevant Falls is beginner-friendly, so don't skip this one!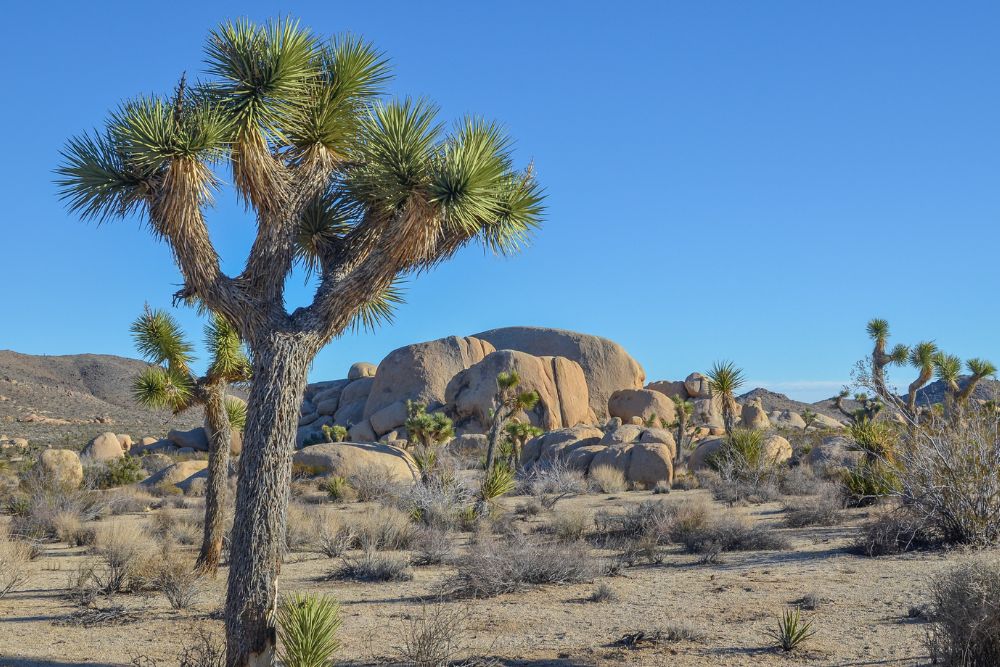 7. Joshua Tree National Park
Joshua Tree National Park is a unique outdoor place to visit in the sunshine state of California. It's situated on the southeast coast of California and filled with the intriguing Joshua Tree. The park is comprised of more than 800,000 acres of mystifying terrain. The park offers hiking trails varying in difficulty, rock climbing opportunities, and insane geological formations that you will have a challenging time believing are real. Joshua Tree National Park is abundant with reptiles, animals, and interesting plants. It's an absolute must-visit and perfect for those who love nature.
8. McWay Falls
McWay Falls is a towering 80-foot waterfall situated only 60 km south of Carmel. Depending on the tide, the falls spill over into a perfect little cove or directly into the Pacific Ocean. Either way, it's a delight to see and experience.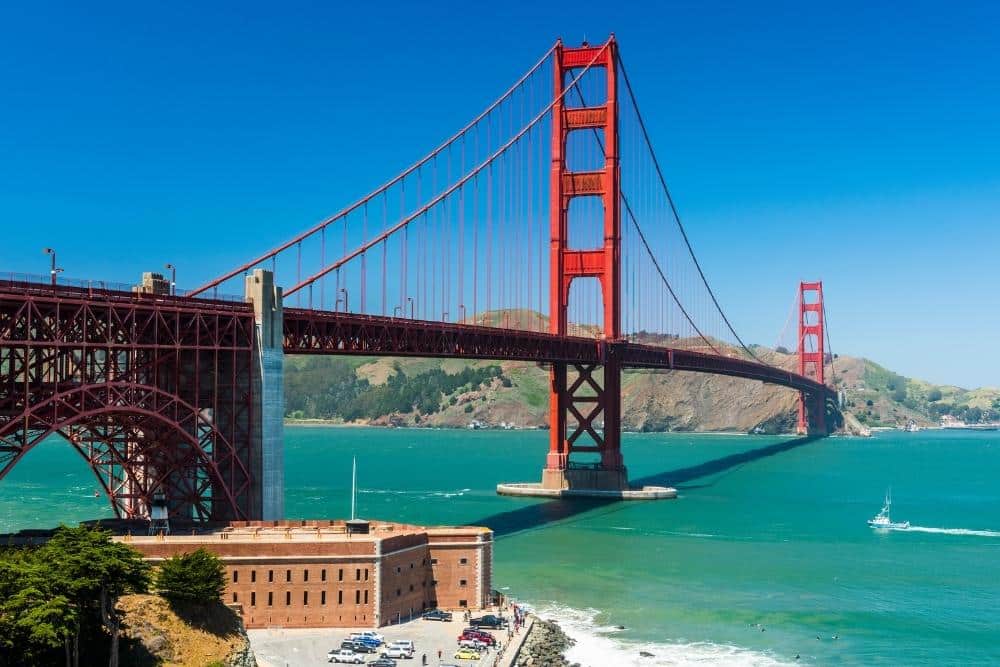 9. San Francisco
A hub for all things tech, healthcare, and excitement, San Francisco is a place where outdoorsy people love exploring. It's a terrific place to explore on foot. San Francisco is a place of beauty, opportunity, and excitement. The city displays a diverse style of architecture throughout each neighborhood, steep hills, and an abundance of art. Make sure to cross the Golden Gate Bridge, visit Golden Gate Park, explore Alcatraz Island, Chinatown and take in a Giants game. Need some inspiration? Check out this itinerary for 3 days in San Francisco.
10. Muir Woods
Muir Woods is a must-visit place in California. The forest is filled with soaring, sky-high redwood trees and trails that weave around them. Muir Woods is located 19 km north of San Francisco. Visitors will be amazed at how giant the trees are!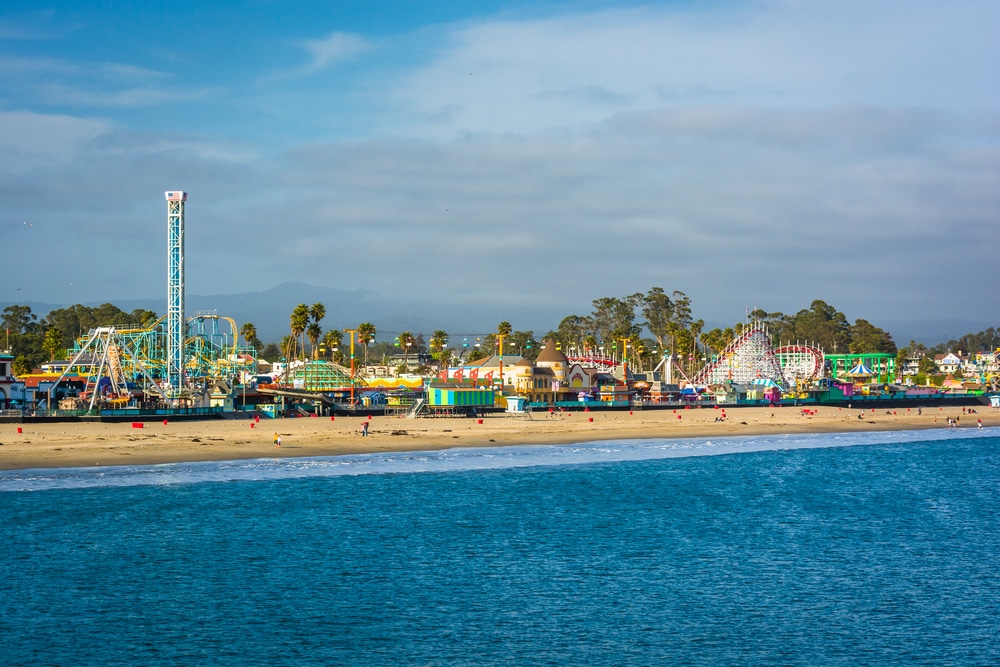 11. Santa Cruz
Plan a stop in Santa Cruz, California, if you love the outdoors. The city is a beachy, surfer-filled environment with a laid-back, relaxed vibe. Explore the Santa Cruz beach boardwalk, drive the West Cliff Drive, take a steam train through the forest, support a local farmers market, or watch surfers while you're there! The list of excitement and outdoor adventures in Santa Cruz is never-ending. It's an exciting, hippy-like city that is bursting with excitement!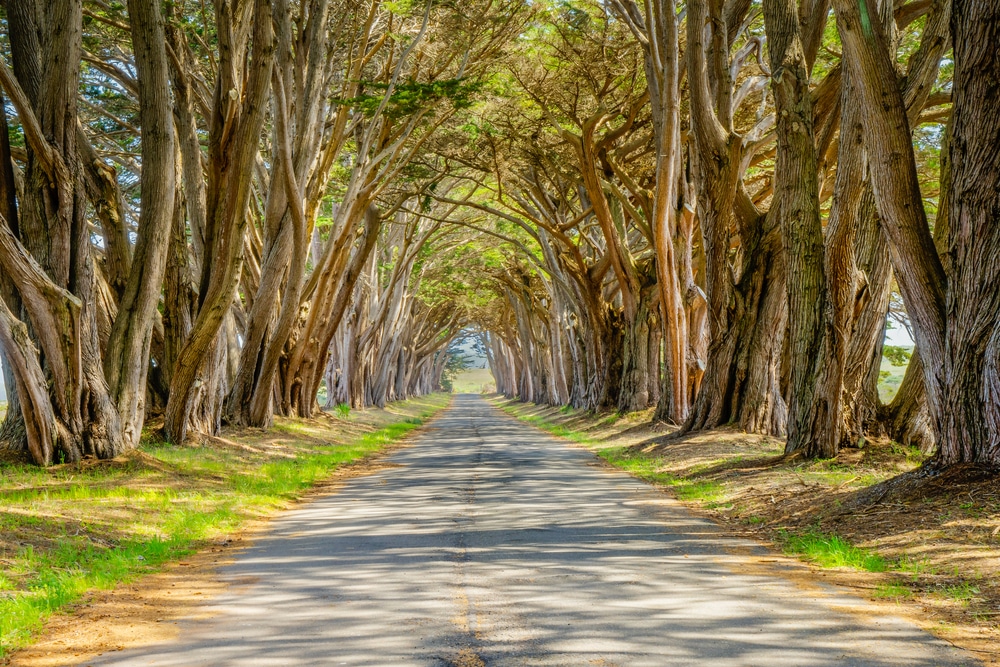 12. The Cypress Tree Tunnel
The Cypress Tree Tunnel looks too magical to be real, but fret not. It is natural and something that you need to see to believe. The tunnel is made of intertwining branches that naturally form a unique roof to the path. It's a breathtaking sight during any time of the day, but photographers enjoy capturing the sunset by peeking through the never-ending branches.
13. Dana Point Sea Caves
Though California is known for having an abundance of sea caves, Dana Point is low right by the water and can only be visited when the tide is low. Climb down carefully, though, because the rocks are often slippery!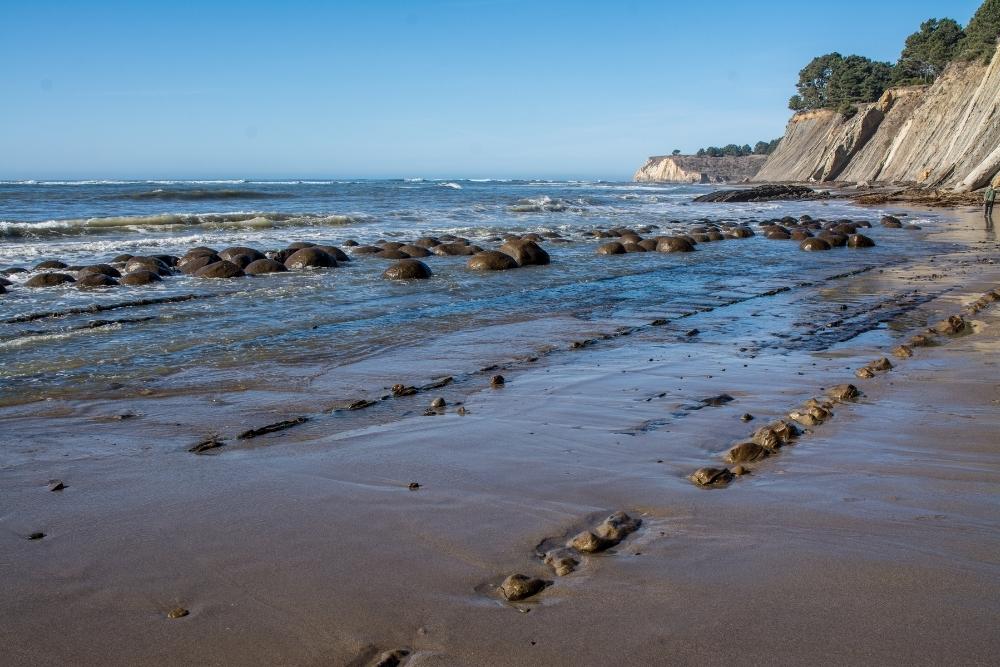 14. Bowling Ball Beach
Bowling Ball Beach is a space that literally looks like it is covered with bowling balls! However, they're not really bowling balls; they're wondrous and miraculous geological formations! They're rocks. It's an incredible sight to see and a must-visit.
15. Zabriskie Point in Death Valley
A wondrous and breathtaking geological formation, Zabriskie Point is unbelievable! It looks postcard perfect and definitely needed in the Instagram feed.
Wait! There's still more to add to your California bucket list!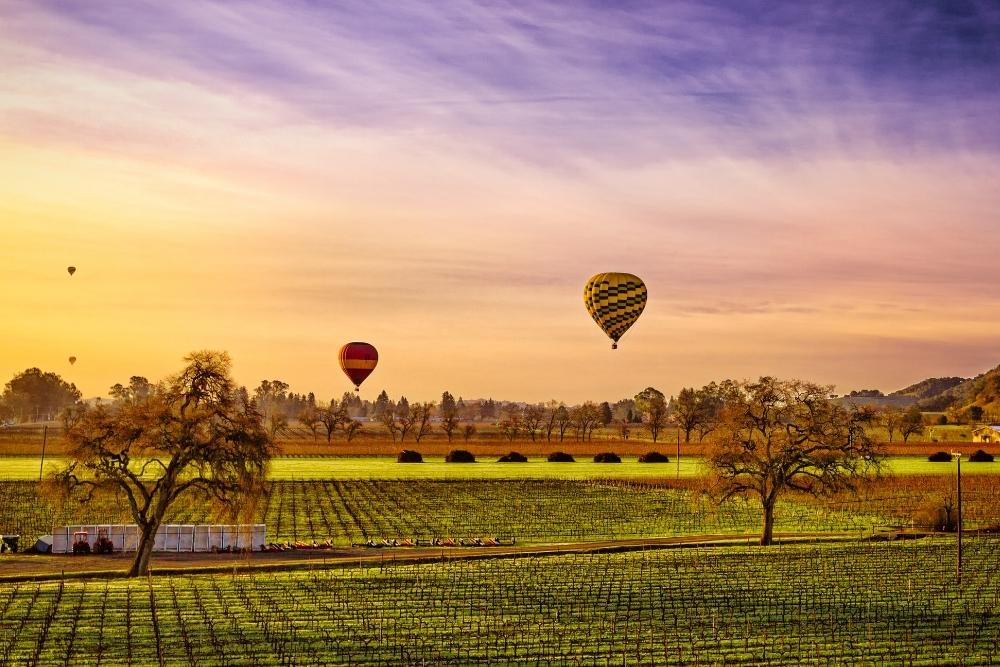 California is packed with adventure, beautiful sights, and unique places that you need to see to believe. I couldn't stop at just 15, so take note of the following few places too!
Yosemite National Park
Santa Barbara
Santa Catalina
Lake Tahoe
Napa Valley
Have you ever seen any of these nature havens in California? Which one was your favorite of them all? If you haven't been to any, be sure to add them in your California bucket list for your next travel adventures. Whether you visit after getting inspired by this post or have already stepped foot in them, I'd love to know about your visit to any of these gems!