California is incredibly diverse. With fascinating art and culture-packed cities, picture-perfect vineyards, soaring sky-high mountains, dramatic coastlines, and vast deserts, you'll wonder how everything can fit into just one place and how you will see it all! Seriously, you could easily dedicate an entire lifetime just to exploring California, and even then, you probably wouldn't get to see it all. Nevertheless, the Golden State stands high atop the list of the most beautiful places to explore in the world, and because of its sheer size, it's pretty tough to narrow down the destinations to cover in just one trip.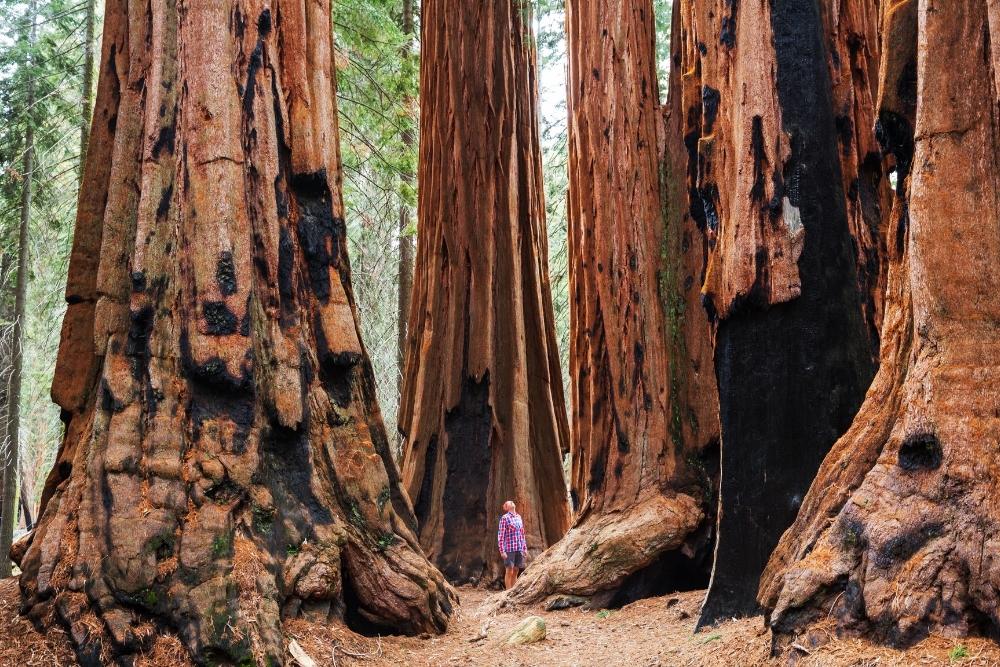 While it's practically impossible to list every place in California worth visiting, I decided to shortlist the most beautiful places in the state. You know, the kind everyone has to see with their own eyes even to believe they're real. So below are thirteen unique places in California you need to see to believe because they're just that gorgeous.
1- Sequoia and Kings Canyon National Park
Nestled along the steep slopes of the Sierra Nevada Mountains, Sequoia National Park is home to most of the giant sequoia trees in the world! Imagine wandering alongside trees that are so tall they nearly kiss the clouds, and you have yourself wandering through Sequoia National Park.
Fun fact: Did you know sequoias are the biggest trees on earth? Redwoods can grow taller, but sequoias beat them in overall size. The world's largest tree, the General Sherman Tree, resides in Sequoia.
While the magic of seeing the groves of sequoias is reason enough to visit, Sequoia National Park also boasts the highest peak in the continental USA. In addition, Kings Canyon National Park is a sight on its own. Kings Canyon is as deep as 8200 feet, while the park weaves and winds with lush, thick forests, rushing waterfalls, and crystal clear mountain lakes. Make sure you enjoy the sequoia forest of Grant Grove, Zumwalt Meadow, and the incredible depths of the canyon. A few other stunning spots to see are Mist Falls and Boyden Cavern.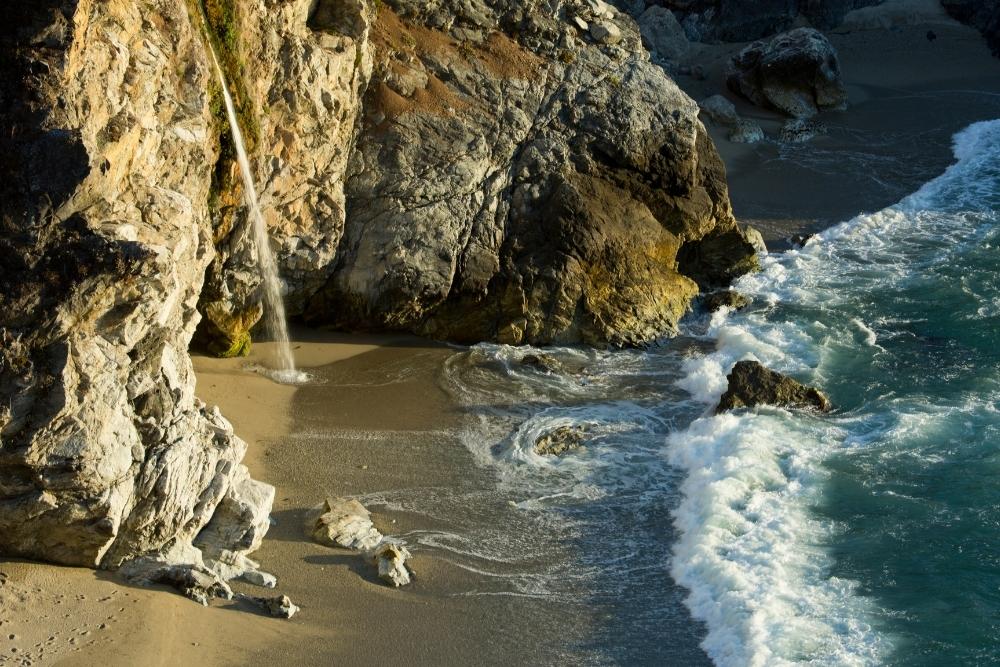 2 – Mcway Falls
Easily one of the most well-known landmarks near Big Sur, Mcway Falls is an 80-feet cascade dripping down into a stretch of untouched beach in an enchanting cove. The waterfalls are tucked inside the alluring Julia Pfeiffer Burns State Park, but getting to them requires a relatively easy and short hike, making it a perfect stop to make and stretch your legs out during a road trip. While in the area, plan a camping stay at Kirk Creek Campground or Plaskett Creek Campground. The whole environment is absolutely spectacular!
3 – Lake Tahoe
A dreamy alpine lake towered by snow-capped peaks? Yes, please! Surrounded by the mighty Sierras, Lake Tahoe is one of the largest lakes in the United States, creating a picture-perfect recipe for summer and winter adventures alike.
During the colder months, Lake Tahoe is a prime destination for winter sports, with 14 different ski resorts to choose from. And let's suppose skiing or snowboarding isn't your jam. In that case, there's a wide array of other fun activities like skating, snowshoeing, and even hiking in search of hidden winter wonderlands (make sure you see the Emerald Lake hike because it is an absolute dream!)
Summer brings in fun beach activities, with sapphire clear waters ranging from sky blues to emerald hues and sand so soft you could easily confuse it for a tropical island if it weren't for the snow-capped peaks decorating the background.​​ A few things to do in the Lake Tahoe area are to take a guided photo tour, ski at the Squaw Valley Resort, ride the Ridge River Mountain Coaster, and test your cycling skills by riding through the diverse terrain!
4 – Joshua Tree National Park
Are you looking to uncover California's Dr. Seuss-like desert magic? Joshua Tree National Park sits exactly where the Mojave and the Colorado deserts meet, creating a combination of two different ecosystems that, put together, create a bizarre landscape that looks straight out of this world.
What's best? Joshua Tree is a mecca for adventurers, with hiking, biking, camping, horseback riding, and rock climbing just a few of the menu activities. Moreover, the park is considered a prime destination for stargazing, so make sure you stay at least a night to try and catch a glimpse of the Milky Way. In addition, plan a stop at the Hidden Valley Nature Trail, see the spectacular view at Keys View, experience the Barker Dam Nature Trail, and visit the Cholla Cactus Garden.
A little warning: You may spend the entire trip daydreaming about selling all your things to move to the desert!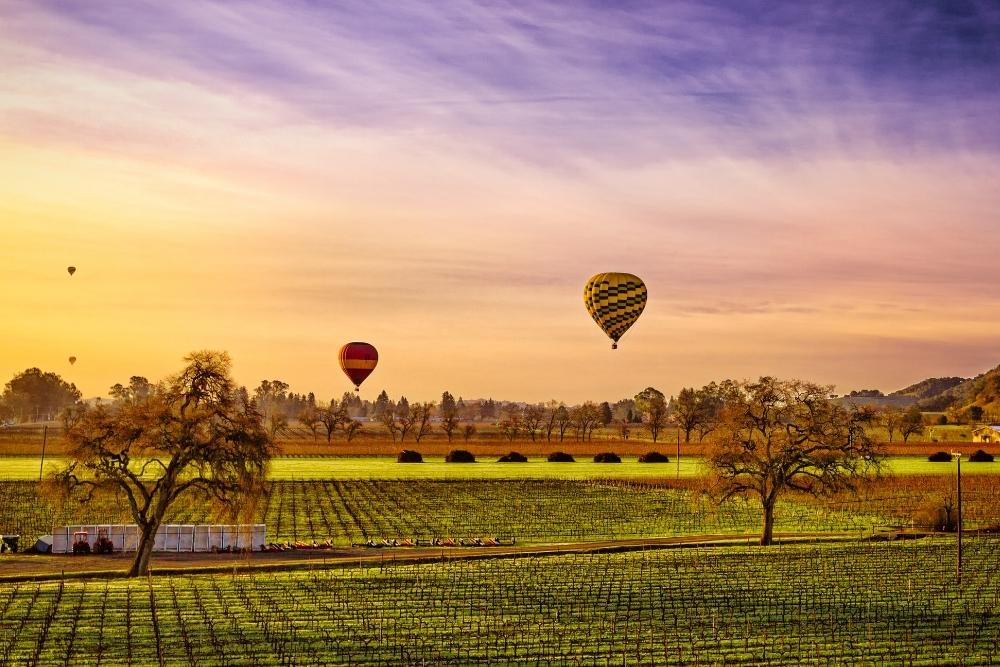 5 – Napa Valley
It's no secret that California is a wine-lovers paradise, and Napa Valley is king for a grape-filled vacay.
Imagine quaint vineyards rolling over golden hills, boutique resorts, relaxing spas offering wine lists bigger than their food menus, and farm-to-table restaurants in every corner to paint a pretty good picture of Napa Valley's love for hosting.
As for what to do here, wine is definitely the star! Beringer is a great choice for newbies, Inglenook (a Francis Ford Coppola estate) is a must if you don't mind splurging a bit, and Chateau Montelena is a lovely pick if a picture-perfect estate is what you're after! A few more incredible things to experience are to ride the Napa Valley Wine Train, viewing the Napa Art Walk, visit the Castello Di Amorosa, and spending time at the Palmaz Vineyards.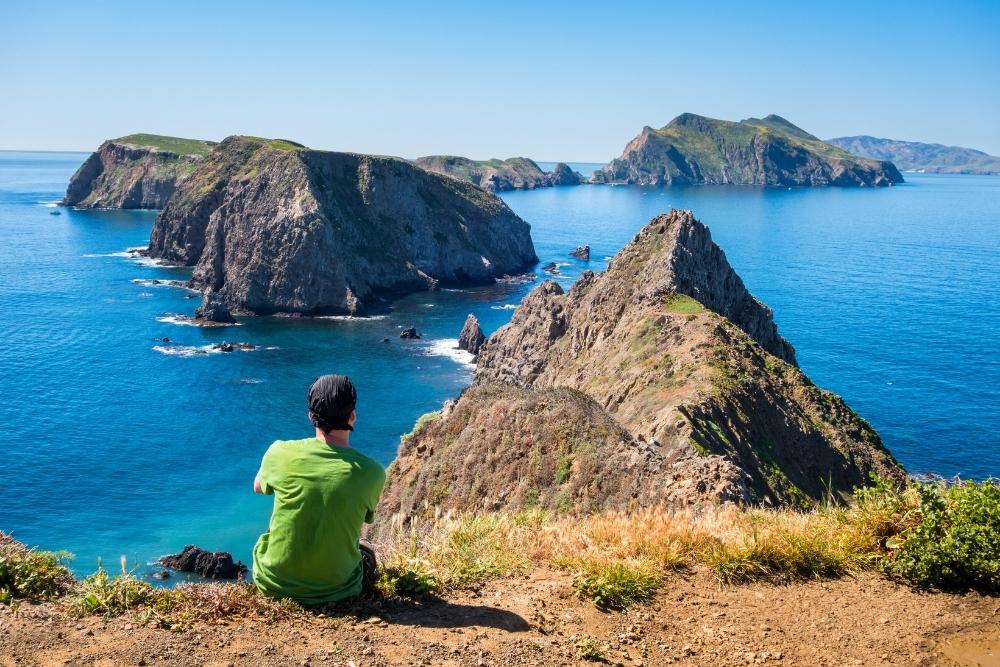 6 – Channel Islands National Park
Often dubbed the Galapagos of North America, Channel Islands National Park comprises five remote islands whose landscapes remain pretty much untouched. Think jutting rock cliffs, isolated ocean views, and wildlife you won't find anywhere else in the world, all of which you can enjoy in silence because the Channel Islands still remain a pretty unexplored place in the national park system.
You'll have to take a boat or plane to Anacapa Island or Santa Cruz to get there, which you can access during any time of the year. The remaining three islands can be a bit trickier to get to, but it's possible to find trips on a seasonal basis. There are no hotels or amenities in the Channel Islands, so make sure you come prepared! The trip can be treated as a day's adventure. Still, suppose you wish to spend the night. In that case, there are several rustic on-site campsites that, while basic, provide a fantastic opportunity to spend a night unlike anything you've ever experienced before.
Because the islands are so undeveloped, they allow visitors to see nature's natural, gorgeous side. Visitors can enjoy whale watching, kayaking, hiking, and incredible wildlife!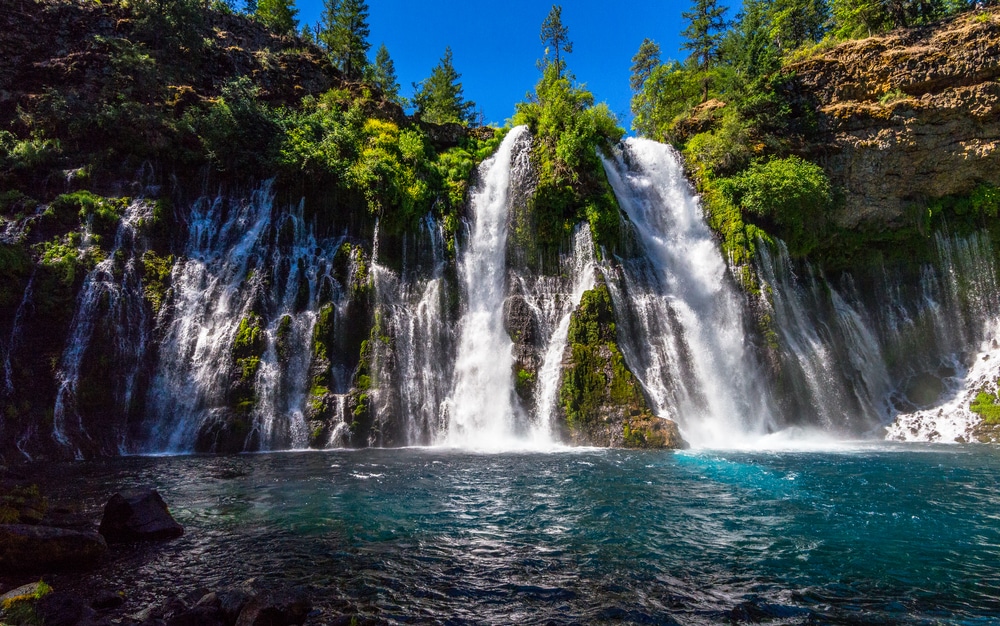 7 – Burney Falls, Shasta County
Burney Falls is a see-to-believe type of destination. That's because the waterfall is soaring 129 feet high! It's a majestic and magical place to see. A few things to see nearby are the Lava Beds National Monument, Whiskey Town National Recreation Area, and Subway Caves. The giant waterfall provides excellent photo ops!
8 – Pfeifer Beach
Pfeifer Beach is best known for its natural purple-ish sand, but there's more to it than that. It's absolutely stunning. The hidden natural gem sports mesmerizing rocky terrain and an intriguing keyhole arch. Pfeifer Beach isn't suitable for swimming because of it's dangerous currents, and it's very, very cold, but test your sandcastle-building skills, spot surfers, and relax in the sun. At the same time, you visit one of the most serene beaches. Visitors can enjoy a breathtakingly beautiful walk, gorgeous landscapes for photo opportunities, and the most magical sunsets you'll ever see!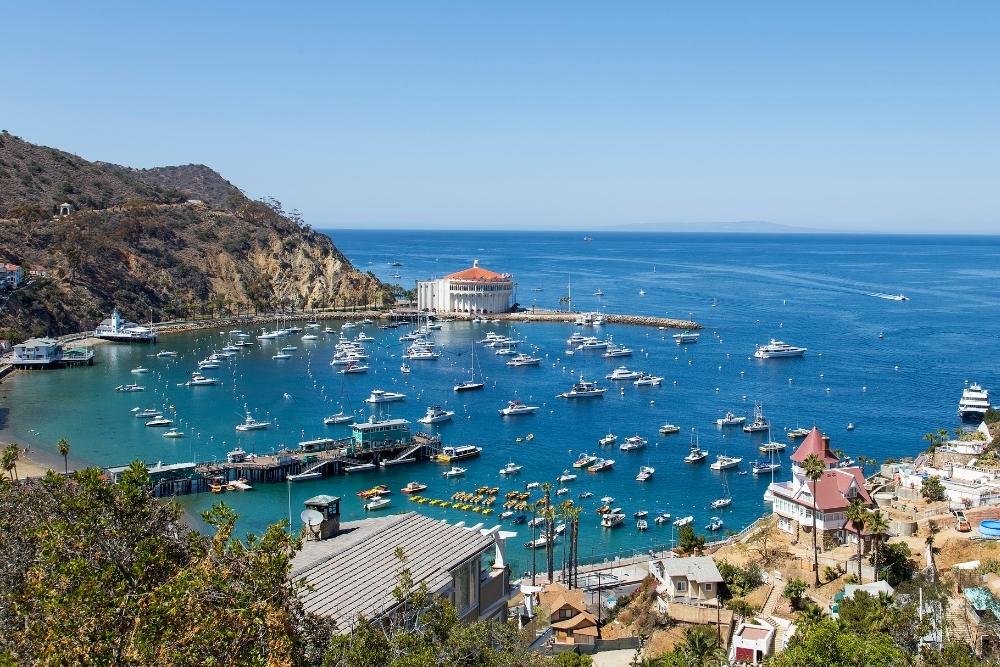 9 – Avalon Santa Catalina Island
Avalon is a picture-perfect city on Catalina Island. The city attracts many high-profile visitors yearly due to its sheer beauty, luxury accommodations, excellent shopping, and many things to do. A couple of things to do and see while you're in Avalon are:
Catalina Island Museum
Take an eco-friendly boat tour of the island
Eat at Bluewater Avalon Seafood Restaurant
Wrigley Mansion
Ride a glass bottom boat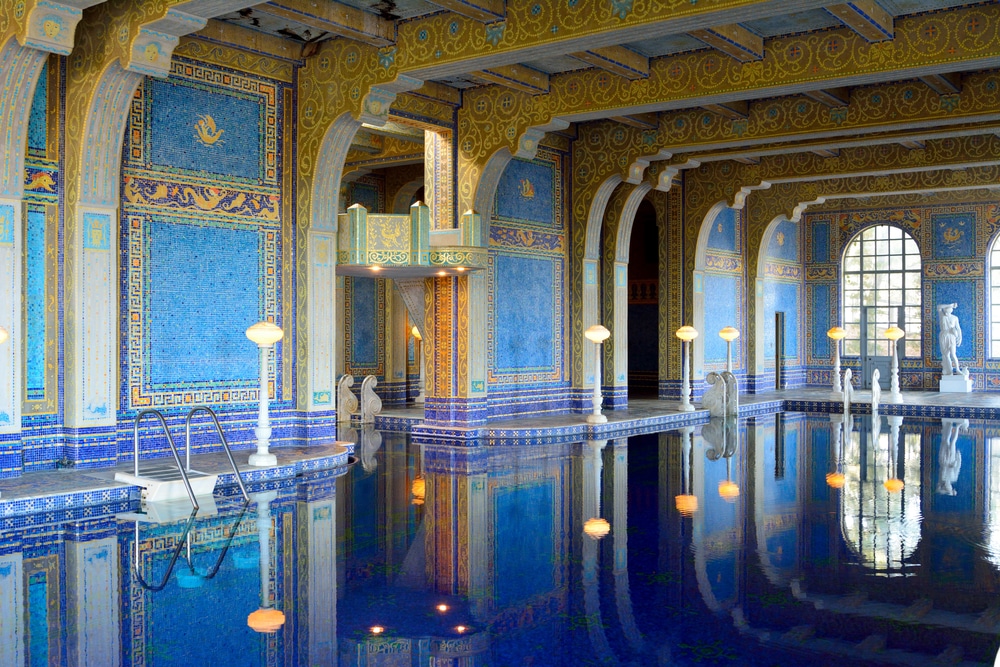 10 – Hearst Castle
The Hearst Castle is a historic estate that is registered as a National Monument. It is located in San Simeon, and its hallways and rooms tell the tale of history that goes back as far as 1919. The castle features incredible architecture heavily influenced by the times. In addition, the castle offers tours, exhibits, spectacular views, and more.
11 – Antelope Valley Poppy Reserve
Antelope Valley Poppy Reserve is a section of state-protected land abundant with wild-growing poppies. The land is cared for entirely by nature to keep everything as natural as possible. So when you visit during the blooming season (mid-February – mid-may), you'll be delighted at the fields of bright blooming poppies. It's a vision you must see to believe!
12 – Painted Canyons, Mecca
The Painted Canyons are a place where color and miraculous geological formations meet. Shades of pink, red, gray, green, and brown cover the hills and blanket the canyon walls. It is a terrific place to see with outstandingly beautiful sights.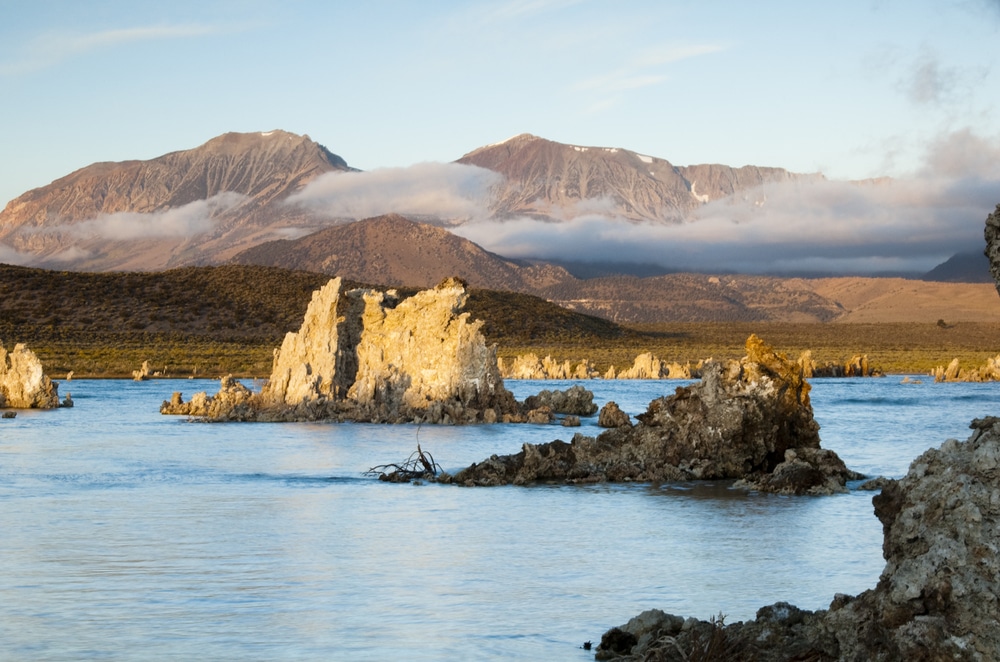 13 – Mono Lake, Sierra Mountains
Visiting Mono Lake is an absolute must. The lake was formed at least 760,000 years ago and contains incredibly high levels of salt, which turns the water alkaline. As a result, the lake is an essential habitat for millions and brine shrimp and birds. It's a stunning sight to see and an important part of California's environment.
A Few More Gems In California:
Cypress Tree Tunnel
Mount Shasta
Pismo Beach Sand Dunes
Butterfly Beach
Pigeon Point Lighthouse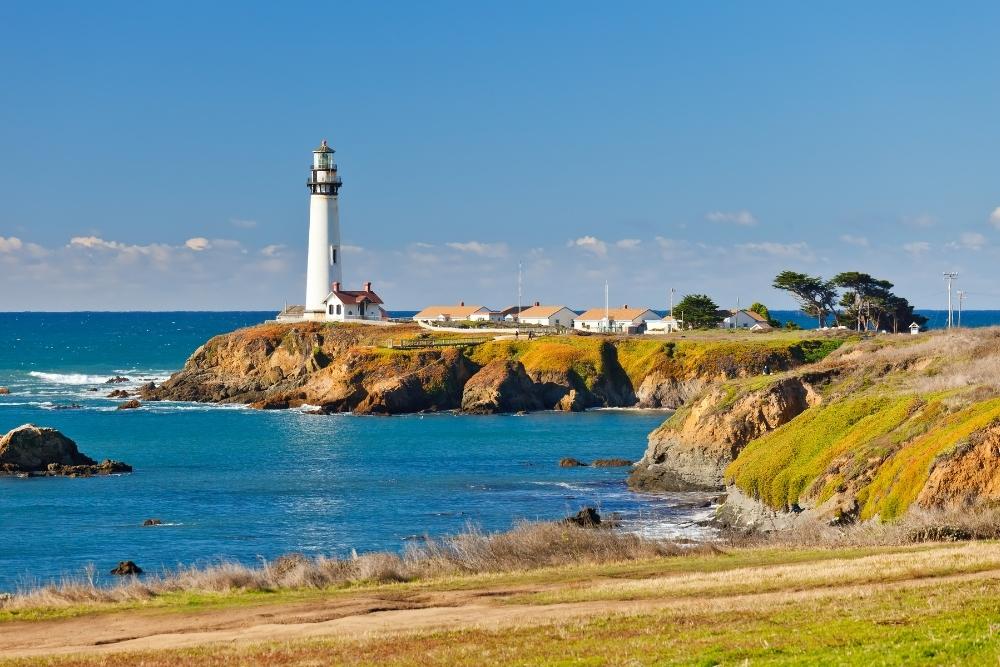 Restaurants With Views In California
Before I leave you with this treasure map of insanely gorgeous places in California, I want to share with you a few restaurants where you can dine and enjoy beautiful views. Every trip requires food, so you might as well choose from one of these to get the best of everything!
Malibu Farm
Malibu Farm is both a delightful cafe and a delicious restaurant. Malibu Farm creates healthy and wholesome meals with a beautiful aesthetic flair that serves organic local, farm-fresh ingredients.
Sierra Mar
With a focus on sustainability, Sierra Mar is a restaurant high up, with views, intention, and impact. It has an award-winning wine list, an exceptional vibe, and impressive architecture. The restaurant is set on Big Sur's cliffs, so imagine the views.
71ABOVE
The most elevated restaurant in Los Angeles, 71Above, is a place where impressive service meets insane views combined with delicious food. It's a place that's trendy and luxurious and oozes magnificent views no matter where you sit.
I hope this collection of the unique places in California to visit at least once helped you come up with the perfect bucket list! Even though there are plenty more possible, these destinations are an excellent way to get a taste of how gorgeous the sunshine state is.
Have you been to California before? What are some other must-see destinations that didn't make it to this list? Share your favorites in the comment section!