Best Places in Scotland: 23 travel bloggers share where to go in Scotland, including Scottish highlights for cities, islands, history and the great outdoors! If you're wondering where to go in Scotland, start here!
Read More About Scotland Here: Where to Stay in Edinburgh • Where to Stay in Glasgow • One-Day Glasgow Itinerary • One-Day Edinburgh Itinerary • Tips for Visiting Isle of Skye and Lewis & Harris • Scotch Whisky Experience (Review) • Edinburgh Indie Shopping Guide
Scotland is one of those bucket-list destinations that seems to captivate travellers' imaginations.
The two largest cities — Edinburgh and Glasgow — are less than an hour's train ride away from one another, yet couldn't feel more different. After decades of urban regeneration, Glasgow's cutting edge art scene and ultra-laid-back vibe is finally competing in earnest for tourists' attention, which has long been focused on Edinburgh's regal old town.
Get out of the big cities, and visitors are treated to centuries-old castles, sweeping landscapes, and quaint little towns on the mainland. And then there are the Scottish Isles, an intriguing mix of ancient history, world-class birdwatching, rugged scenery, and cozy towns and pubs (plus a few beaches that look straight out of the Caribbean).
After spending more than two months in Scotland split over two different trips, it's quickly become one of our favourite countries in the world. And yet, despite the time we've dedicated to Scotland, we feel as though we've barely scratched the surface, including missing some Scotland highlights like the Orkneys and Shetlands.
As we have yet to travel through all of Scotland ourselves, we reached out to 22 other travel bloggers for help, crowd-sourcing this post to introduce the very best places to visit in Scotland, no matter what your interests.
I've broken their submissions down into sections — Cities, Castles & Heritage Sights, Islands, and Nature & Outdoor Spots — and you can use the table of contents (below) to jump to a specific place, or read from end-to-end. If there isn't a note indicating who submitted the piece, it's from us! I've also built a Best Places in Scotland map, that's at the end of this post — hopefully it will help with your own Scotland trip planning!
Scotlands's Best Cities:
Scotland's Best Castles & Heritage Sights:
Scotland's Best Islands:
Scotland's Best Nature & Outdoor Spots:
Stay Dry and Check Out Our Ultimate Scotland Packing Guide
Scotland's Best Cities
Get lost in Edinburgh's charming alleys and wynds, soak up the architecture and up-and-coming vibe of Glasgow, take a chance on Aberdeen, and more. Scotland's cities blend modern arts and cultural attractions with centuries-old history, offering something for everyone.
Edinburgh
Allison of Eternal Arrival explains why she loves Scotland's capital, and her favorite things to do in Edinburgh
Edinburgh is an amazing city – one of my favorites in the world, which is a high honor! Then again, I'm part Scottish, so I may well be biased. This gorgeous city is built atop not one but two extinct volcanos – pretty badass, right? Edinburgh is chock full of culture, with a castle, a palace, a ton of museums, and even more pubs. Edinburgh Castle is a must, and the National Museum of Scotland is endlessly fascinating. With a ton of pubs to choose from, it's hard to go wrong when it comes to imbibing Scotland's most famous export. You simply have to try a glass (or two, or three…) of Scotch while you're here, and try to take in some traditional live music while you're at it! There are also two nice hikes (Arthur's Seat and Calton Hill) within the city itself if you tire of museums and whisky. Though I'm not sure how one ever could…
Related: Where to Stay in Edinburgh, Edinburgh Shopping Guide, Scotch Whisky Experience in Edinburgh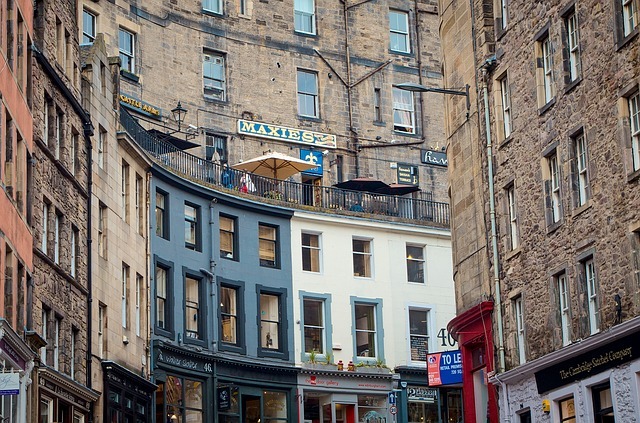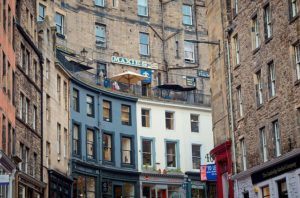 Glasgow
Gemma and Craig of Two Scots Abroad give a definitive answer to the age-old question: Should you visit Glasgow?
Every traveller that I meet squeals with excitement about visiting Edinburgh, which is fine by me as it means that Scotland's best city, Glasgow, is kept for me. Yes, Scotland's capital has cobbled streets and that big Castle but Glasgow has music and art and vintage shops. Glasgow is vibrant with talent and raw with poverty. Glaswegians are friendly and Glasgow is banter – which cities in the world constantly defaces one of its most popular statues with an orange traffic cone, and gets away with it? Glasgow is also known as the 'Dear Green Place' with reference to its green space, each area has a large park to walk off that Glasgow hangover. So the next time you visit Scotland, set aside a couple of days on the way to Loch Lomond to see why Glasgow's Miles Better!
Related: Where to Stay in Glasgow, First Timers' Guide to Glasgow, The Glasgow Mural Trail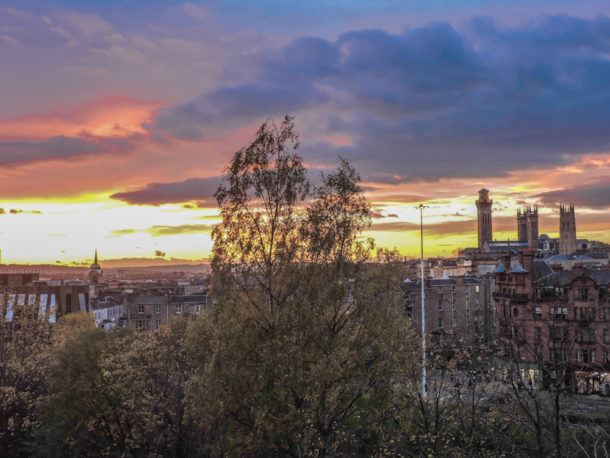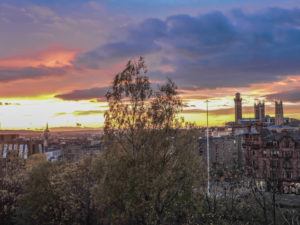 Planning a Scotland Trip? Check out our City Guides! Find the Best Neighborhoods to Stay in Scotland's Main Cities
Where to Stay in Edinburgh / Where to Stay in Glasgow
St. Andrews
Chris of a Brit and a Southerner explains why St. Andrews is worth visiting, even if you're not a golfer!
St. Andrews is widely recognized as the Home of Golf given it was first played here in the 15th century. Even if you are not a golfing aficionado, the history and prestige of the St. Andrews Links is unequivocally apparent as you enter this coastal town.
Located on the east coast of Fife, St. Andrews is globally known for golf, but there is more to experience in this beautiful town. The oldest university (University of St. Andrews) in Scotland can be found in the town's quirky heart, and is of course most famous for being the institution Prince William attended.
If you love historic architecture, the Holy Trinity Parish Church dates back to 1144 and St. Andrews Castle, situated on a cliff overlooking St. Andrews Bay, is just a short walk away.
But the ultimate experience here is taking a stroll around the Old Course, capturing a memorable picture across the Swilken Bridge, and thinking about all of the golfing greats that have taken this same walk. Whether you love golf or not, St. Andrews is one of the best places in Scotland!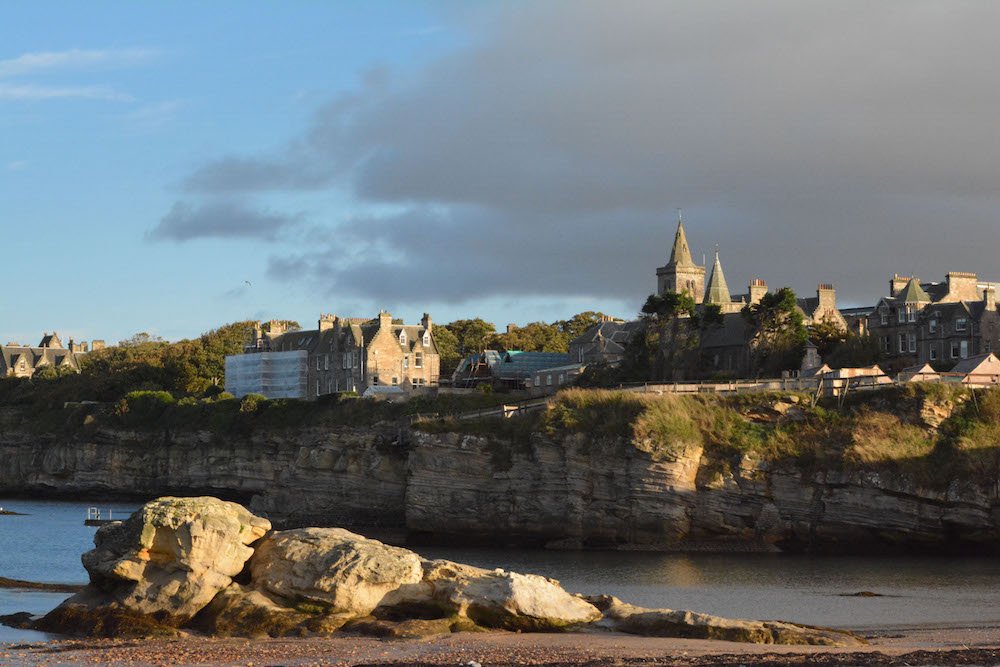 Photo: A Brit and a Southerner
Aberdeen
On our first trip up to the Granite City, the first-glance difference between Aberdeen and Edinburgh — from where we'd come — was almost jarring. Expecting the tiny, winding alleyways and quaint and cozy pubs of Scotland's capital, we instead discovered Aberdeen projects a thoroughly modern face made up of wide boulevards, granite buildings, and an industrial harbour serving as a transportation link and oil and gas hub.
With two universities and a city full of well-paid oil and gas workers, Aberdeen seems to have the same relaxed and unpretentious nightlife as as Glasgow. Visit in the summer, you can sometimes spot dolphins from Aberdeen's beaches. Ship nerds will be in heaven at the Maritime Museum. And yes, some of the charm of down south still prevails in Old Aberdeen.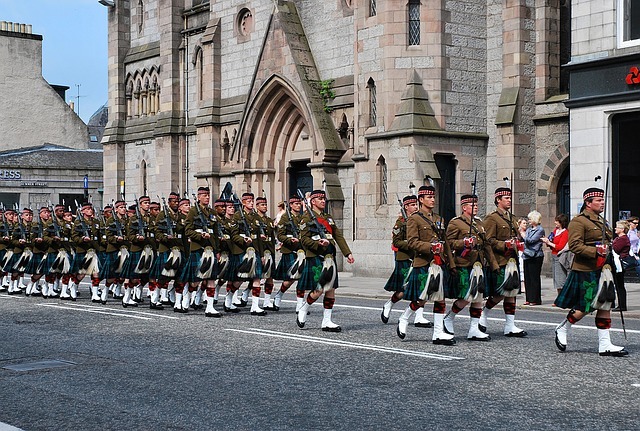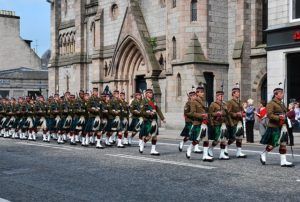 Dundee
Stuart of a Am I Nearly There Yet explains why Dundee is worth taking a chance on
Dundee! An up and coming, must visit town on Scotland's east coast tourist trail, Dundee is north of Edinburgh and Perth, and has been involved in some much needed local investment in the past few years.
Dundee feels like an industrial town, with huge old warehouse buildings, imposing granite statues and empty, once-grand public buildings. But not for long…this amazing town on the River Tay, connected to Fife by the iconic Tay Bridge, is going places.
The investment is bringing a change of pace to this old harbour town, and the new development happening around the sea front, as well as the new V&A museum due to open soon, is invigorating Dundee further. You won't be disappointed when you visit Dundee. It's an hour on the train from Edinburgh – a must visit destination in Scotland.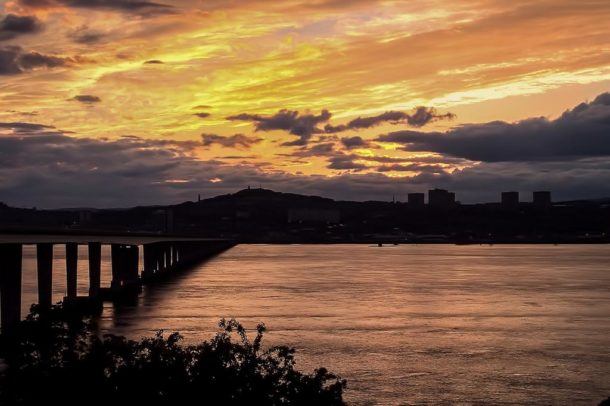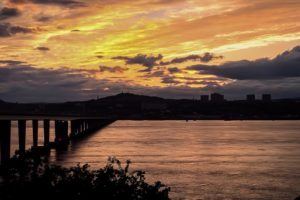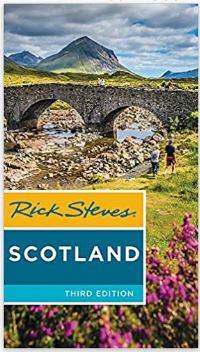 Need some help planning your Scotland trip? Don't forget to pick up a Scotland guidebook before you go! A good guidebook should help you in the planning stages of your trip, but also when you're on the road, with self-guided tours, history, and practical information like ticket prices and opening hours.
Need some help planning your Scotland trip? Don't forget to pick up a Scotland guidebook before you go! A good guidebook should help you in the planning stages of your trip, but also when you're on the road, with self-guided tours, history, and practical information like ticket prices and opening hours.
Scotland's Best Heritage Sights & Castles
Wander through the ruins of centuries old castles, or walk in the footsteps of William Wallace, Mary Queen of Scots, and other real-life legends. Take the Harry Potter Train across Glennfinnan Viaduct, and catch modern sculptures at the Kelpies.
Dalhousie Castle
Carole Terwilliger Meyers of Travels With Carole explains why Dalhousie Castle Hotel is one of the best places to stay in Scotland
I have always enjoyed staying the night in a proper castle, and I can't wait to return to Dalhousie Castle Hotel in Bonnyrigg, just 8 miles south of Edinburgh. Set amid open meadows and woodlands, this fortress dates back to the 13th century and has turrets, ramparts, and battlements galore. And I did so enjoy indulging in a pre-dinner drink in a magnificent wood-panelled library with a bar hidden behind a false bookcase door, followed by dinner in the candle-lit restaurant in the dungeon.
Interested in Staying the Night in Dalhousie Castle? Check prices, availability & reviews on Booking.com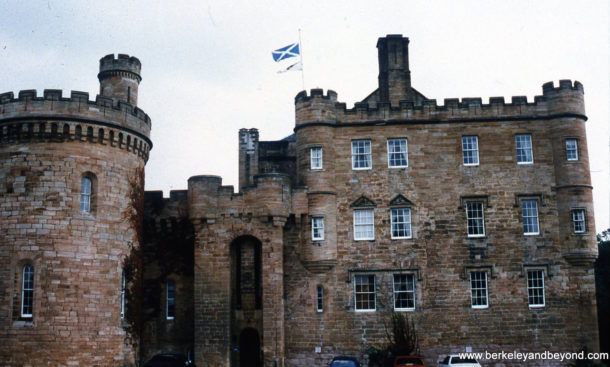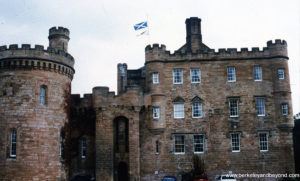 Edinburgh Castle
Brett Love of Green Global Travel looks back on a very personal visit to Edinburgh Castle…
Edinburgh is a bucket list item for most Scotland travelers. But if you have limited time, the historic fortress that looms large above the city should be your first stop. Archaeologists say humans have lived atop Castle Rock since the Iron Age, and there's been a royal castle here since the 12th century. It stopped being a royal residence in 1633, becoming a military barracks with a huge garrison that made it one of Scotland's most vital strongholds. Now it's the country's most popular tourist attraction, drawing around 1.5 million people a year. Visitors can explore St. Margaret's Chapel (built in the 12 century, it's the oldest building in Edinburgh), the Royal Palace and the 16th century Great Hall, as well as the Scottish National War Memorial and National War Museum of Scotland. Because my paternal family came from the west coast of Scotland, my visit to Edinburgh Castle took on special meaning for me. It was my first time visiting the country, not long after my beloved grandfather's death. He was a big, burly bear of a man, with twinkling eyes, a jolly laugh and long Santa Claus-style beard. I was reduced to tears in the Edinburgh Castle parking lot when I saw a tour guide who was his spitting image. I knew right then that I'd have to return to Scotland and explore my ancestors' native land in much more depth!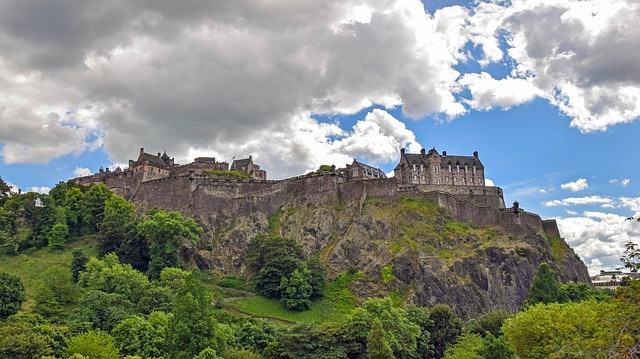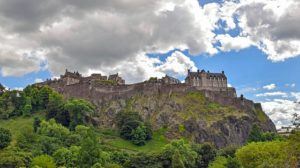 Duns Castle
Lindsay Mickles of The Never Ending Wanderlust explains why, for her, Duns Castle is one the best places in Scotland
I visited Duns Castle on my very first trip to Scotland, and it was an absolutely amazing experience. It was my first trip outside the country since I was a child, and was one of the most memorable. I never thought I'd actually get to stay the night in a castle, much less take part in traditional meals, games, and dancing. The staff at the castle were very knowledgeable and extremely friendly, and the grounds were some of the most beautiful I'd ever seen. The highlights of my stay included trying haggis for the first time (better than I thought it'd be), playing with the gorgeous springer spaniels, waking up each morning to the gentle bleating of the sheep, and participating in the fabulous Scotch tasting party they organized for us. The castle hosts business events, parties, private guests, and weddings throughout the year and is within easy reach of Edinburgh. I highly recommend paying Duns Castle a visit and staying overnight if you can.
Interested in Staying the Night in Duns Castle? Check prices, availability & reviews on TripAdvisor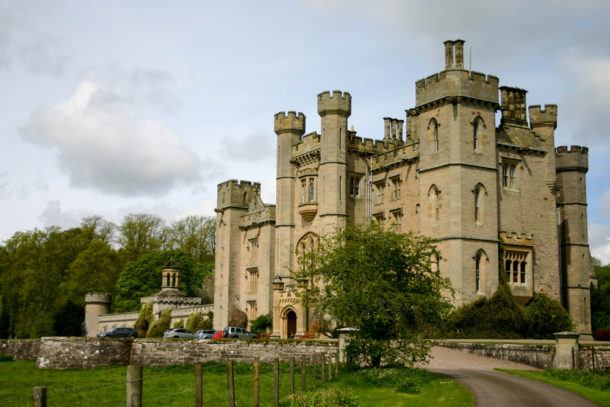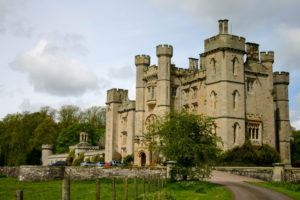 Eilean Donan Castle
Jeannette Cheney of Traveling Honey Bird, and her family's castle to this Scotland highlight
Eilean Donan is recognized as one of the most iconic images of Scotland. You'll have seen this magnificent castle in movies and tv shows. Situated on an island at the point where three great sea lochs meet, and surrounded by some majestic scenery, it is little wonder that the castle is now one of the most visited and Instagramed castles in the Scottish Highlands.
What I was totally unaware of when I visited was the tale that my maternal family has connections to the castle: many moons ago our family's strong female gene (we like to produce women) was dominating the family tree, which became an issue when there was no male heir, and the castle was passed on to a distant male heir.
Eilean Donan is on the top of my to-do list when I return to Scotland.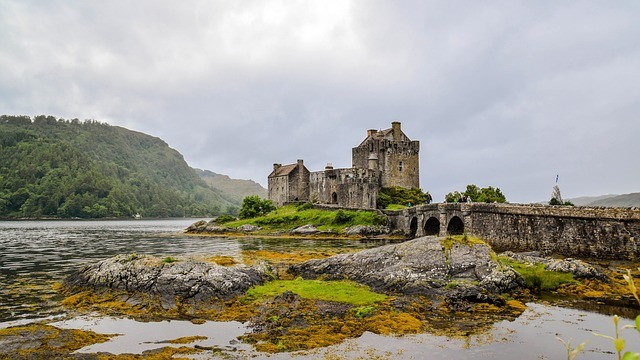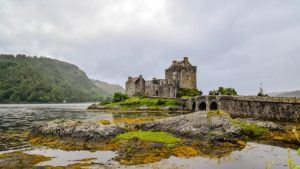 Glenfinnan Viaduct
Liza Kripka of TripsGet
One of the most magical places in Scotland is Glennfinnan Viaduct. Why magical? Well, remember that viaduct from Harry Potter, just on the way to Hogwarts? That's Glenfinnan viaduct.
For some people, that is already enough reasons to visit the place, but in case that's not enough for you, I need to say this place is really amazing. Surrounded by lakes and mountains, this bridge looks amazing. In order to get a proper view over the bridge, you have to climb a small hill (doesn't take more than 5 minutes) and there it is, the Glenfinnan viaduct at its finest.You can also take the Jacobite Steam Train, which goes through Glenfinnan Viaduct, to feel the magic yourself.
Note: It's possible to do the Jacobite Steam Train (aka Hogwarts Express) on your own, or in combination with an overnight Highlands tour from Edinburgh. Check tour reviews and availability on Viator.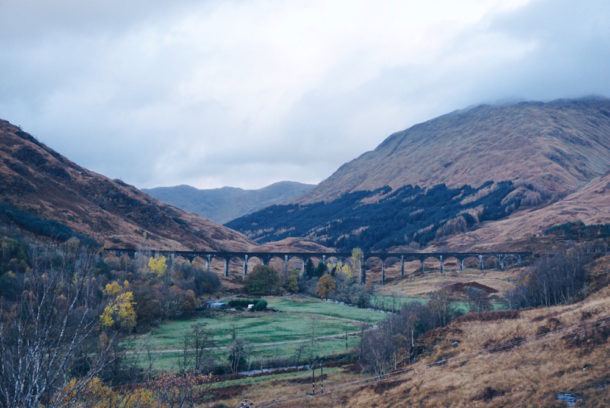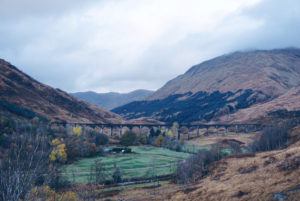 Linlithgow
Dan of Dan Flying Solo on why Linlithgow is one of the best small towns to visit in Scotland
Linlithgow is about as quintessentially Scottish as you can get. The cobbled streets and colourful hanging baskets of the old town play home to a slower pace of life than nearby Edinburgh. The main draw for tourists however is the imposing palace ruins which were the birthplace of Mary Queen of Scots. I personally fell in love with the tree lined lake alongside the palace, complete with swans and the perfect place to hire a boat on a sunny day. If you are looking for a traditional and relaxing town in Scotland, add this gem to your trip.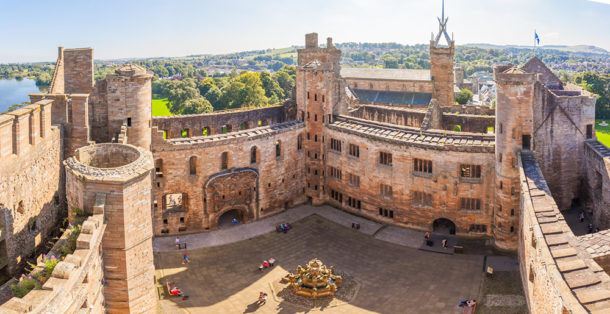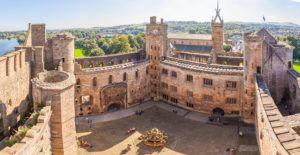 The Kelpies
Tracy of Tracy's Travels in Time on The Kelpies
The Kelpies in Falkirk are the largest equine statues in the world and were designed by Andy Scott. They stand over 30 meters high and weigh in at over 600 tonnes. The Kelpies pay tribute to the working horses of Central Scotland who used to pull barges along the canals. They are truly magnificent sculptures. Their name is taken from Scottish mythology where Kelpies are described as shape-changing aquatic beasts which often took the form of horses.
The Kelpies can be seen in Helix Park in Falkirk. Guided tours are available where you also get the opportunity to experience the statues from the inside. There is a visitor centre (open daily between 10 am and 5 pm) which has a gift shop and a restaurant. Parking costs £2 a day for cars and £1 for motorbikes. The nearest train station is Falkirk High.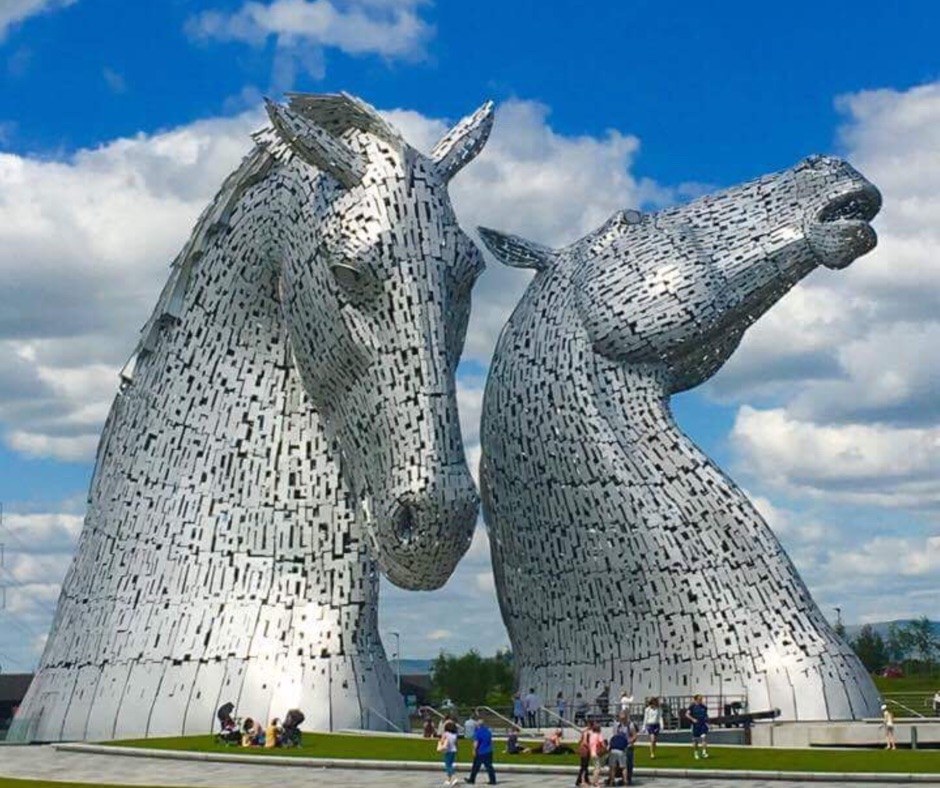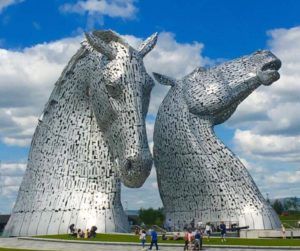 Melrose Abbey
Stephanie Mayo of The World As I See It on Melrose Abbey
Melrose may not be on most travellers' Scottish itinerary, but it should be.
This small and incredibly charming town in the Scottish Borders is home to Melrose Abbey. Dating back to 1136, the Abbey was founded by David I but is now mostly in ruins. Legend has it that Robert the Bruce's heart is buried on the grounds. While the Abbey is in ruins, there is still some beautiful architecture and treasures to see. There's even a small set of narrow stairs that take you up to the roof. Here you'll see over Melrose and some of Scotland's gorgeous countryside. But don't forget to look at the detailed work of the Abbey from above too. Look for the unlikely image of the pig with bagpipes carved into the Abbey.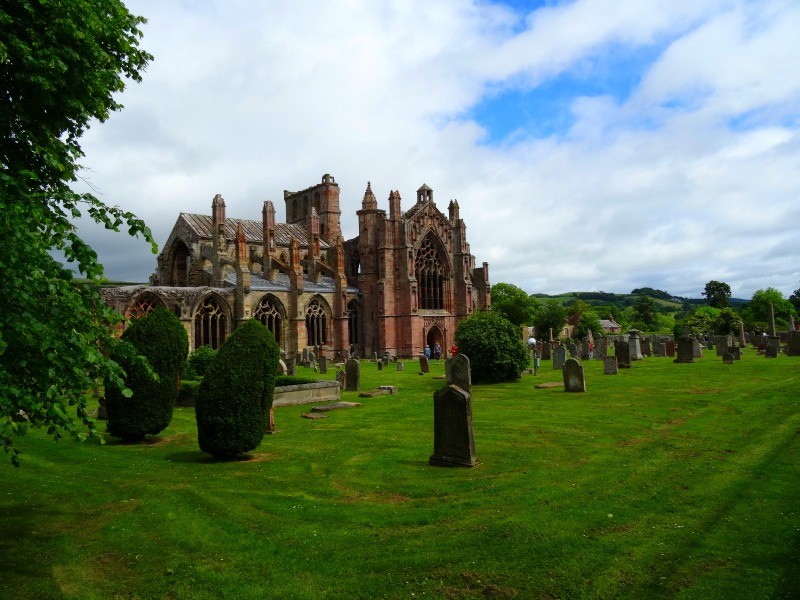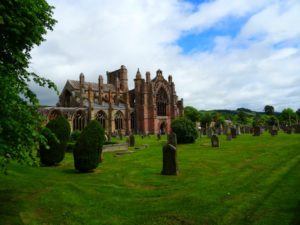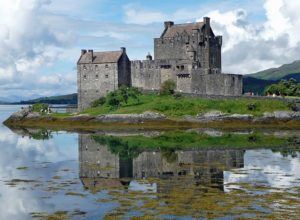 If you're planning on visiting multiple historic sights while in Scotland, check out the Historic Scotland Explorer Pass, which gives free entry to 78 of Scotland's top attractions. Make the most of skip-the-line entry to Scottish showstoppers such as Edinburgh Castle and Stirling Castle, and visit lesser-known treasures including Fort George. Choose from a 3-day or 7-day pass and sightsee as you wish; both include a saving of 20 percent on an audio tour at Edinburgh or Stirling Castle as well as an information pack and souvenir passport.
Scotland's Best Islands
Our road trip around Isle of Skye and Isle of Lewis and Harris back in 2014 is one of our all-time favorites — so good, we hope to repeat it one day. And now that we know how great Scotland's islands are, we're clamouring to return to visit the Shetlands and Orkneys, and more of the Inner Hebrides. No matter what your interests, the Scottish Islands are likely to blow you away: be sure to include at least one on your Scotland itinerary.
Orkney Islands
So why should you add the Orkney Islands to your Scotland itinerary? Helena from Through an Aussie's Eyes explains…
The Orkney Islands has to be one of the best hidden gems I have ever stumbled across. The history these little islands hold is just magical.
The Tomb of the Eagles is one of the enchanting and spiritual places on the island. As you pull yourself into the tomb on a skateboard, you can just feel the presence of the old owners. Nothing sinister, it is a 'welcome to my home' feeling.
Skara Brae is one of the oldest attractions in the world. As you walk up to view it, you will walk along a timeline to make you appreciate how old it really is (think older than the Pyramids of Giza). Maeshowe is another must see — a Neolithic chambered cairn with Viking graffiti on the inside – you can't get much cooler than that.
The Ring of Brodger and the Standing Stones of Brodger are just a stone throws away from each other and again show the might of the Neolithic people. In between the two, they are slowly uncovering the Neck of Brodger. They are tipping it to be older than Skara Brae.
If you love history, go to the Orkneys. If you love beautiful landscape, go to the Orkneys. Actually, if you just love travelling, go to the Orkneys. It won't disappoint!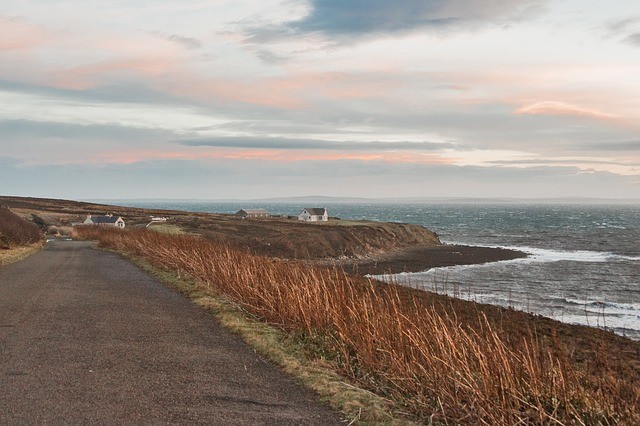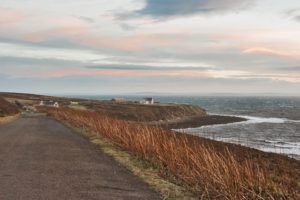 Shetland Islands
Sonja of Migrating Miss explains why the Shetlands are one of the true Scotland highlights! Read more about Sonja's Shetland experience here
As far as unique places to visit go, you can't get much better than the Shetland Isles.
Closer to Norway than they are to the capital of the UK, this group of islands have their own culture. With fire festivals during winter, and puffins to see in summer, you can visit Shetland at any time of year. In summer the days are long, with little to no proper darkness, and in winter the short days mean more chances to spot the northern lights.
One of the most stunning things about Shetland is its treeless landscape, shaped over millions of years and showing traces of life from thousands of years ago. Explore ancient settlements, rugged coastlines and picturesque white sand beaches that wouldn't look out of place in more tropical climates. The locals are friendly, and more than willing to show you some Shetland hospitality. Tuck into a tasty meal of reestit mutton soup and bannocks and you won't be disappointed.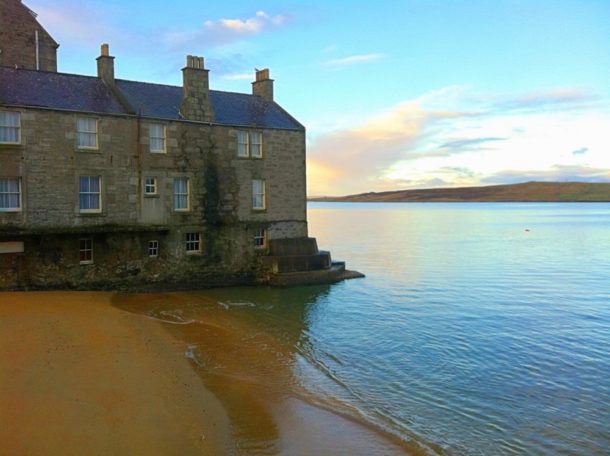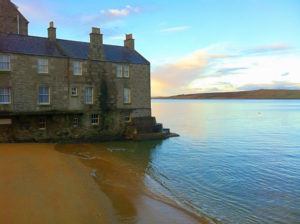 Back in 2014, Geoff and I rented a car in Inverness, and drove all the way to the Isle of Lewis and Harris, including Isle of Skye along the way. We made a short video about the trip, as well as writing down our best trip planning trips for a Hebrides road trip.
Isle of Skye
Danielle Ditzian from Like Riding a Bicycle
Despite being insanely famous for its beauty, the Isle of Skye is not somewhere you'll leave even remotely disappointed. From the sprawling mountains to the water that surrounds you, there's nowhere to look that isn't gorgeous. One of my favourite spots – though over populated – was the Fairy Pools, where pool upon pool climbed up and down a winding path, people scattered here and there enjoying the water. It was great too because the further you walked, the fewer people there were, so you could find your own little slice of heaven if you walked far enough. In all, the Isle of Skye is one of my very favourite places, and pictures don't begin to do the place justice!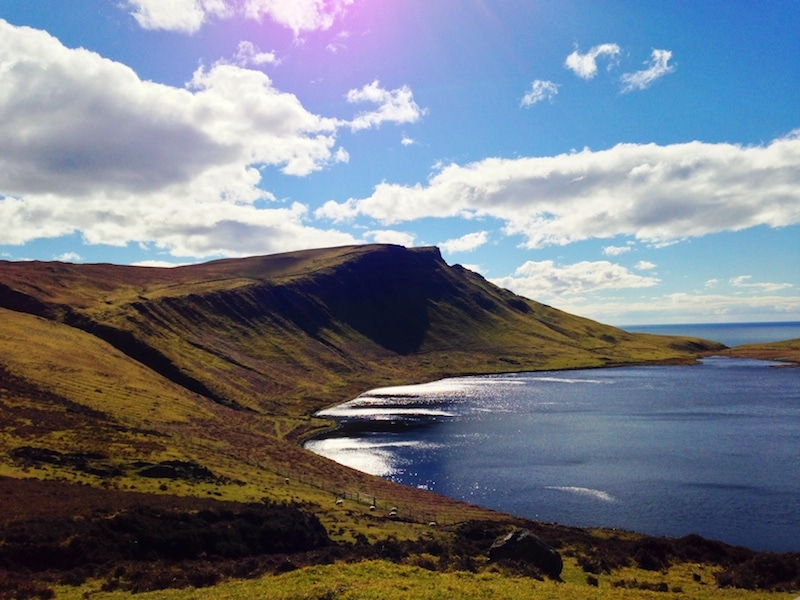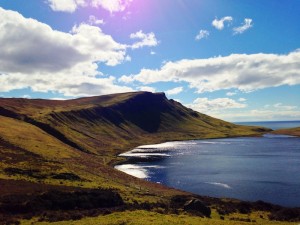 Don't Forget: Take a Look at Our Ultimate Scotland Packing Guide
Isle of Arran
Tilly Horseman of Travel Junkie Girl
From the moment you board the ferry in Ardrossen and start the crossing to those ethereal peaks rising from the sea, excitement mounts at the possibilities of exploration. The Isle of Arran is Scotland in miniature. From the tallest peak of Goat Fell and its surrounding saw-edged ridges, to the Machrie moorlands littered with Neolithic standing stones and circles; from the geological coastal features of Drumadoon Point and King's Caves to the raised beaches that encircle the Isle, Arran is a thing of beauty and should be featured on any Scottish road trip! The power of nature is so raw and touchable on Arran, it's a geology buff's heaven as it can all be seen in such a small area. You can circumnavigate the island in just 56 miles using the coast road, stopping at beautiful Corrie to watch the seals basking in the sun, Lochranza for its dramatic castle ruins and Blackwaterfoot to walk to King's Caves. Explore sun-dappled glens and the stunning waterfalls of Glenashadale, and admire the neighbouring islands of Holy Isle, Pladda and Ailsa Craig as you round Arran's southern shores. Take home a piece of Arran Cheese (it's delicious!) and treat yourself to something from Arran Aromatics and as you wave goodbye to this wondrous isle, be assured it will stay in your heart forever!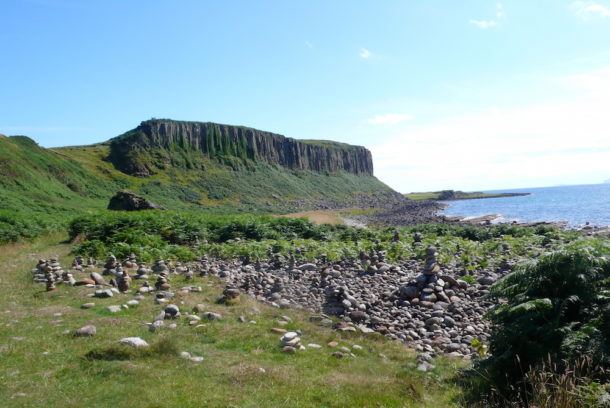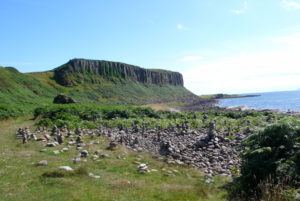 Scotland's Best Nature & Outdoors Spots
Ardnamurchan Peninsula
Kate Hopper of Love from Scotland shares why you should visit the Ardnamurchan Peninsula
The Ardnamurchan Peninsula might be one of Scotland's most remote regions, but it is worth the journey to get there. From Glen Coe catch the tiny Corran Ferry to cross Loch Linnhe and then drive to literally the end of the road.
Discover the Caribbean blue waters and white sands of Sanna Bay and then head to the lighthouse and stand on the mainland's most westerly point. The views across the peninsula to the small isles of Eigg, Rum and even to the Cullins on Skye are stunning, as is the setting for Castle Tioram on the banks of Loch Moidart.
To get a real sense of highland culture, stay in a renovated croft cottage on one of the peninsula's Highland Estates, and watch for the region's resident otters (Ardnamurchan means Otter Peninsula in Gaelic), beautiful red stags, and pine martens by your wood burning stove.
By night, Ardnamurchan is so remote and skies so dark, stargazing will become an obsession, with the full milky way above your head. Ardnamurchan is a tiny corner of Scotland, but it will quickly steal your heart.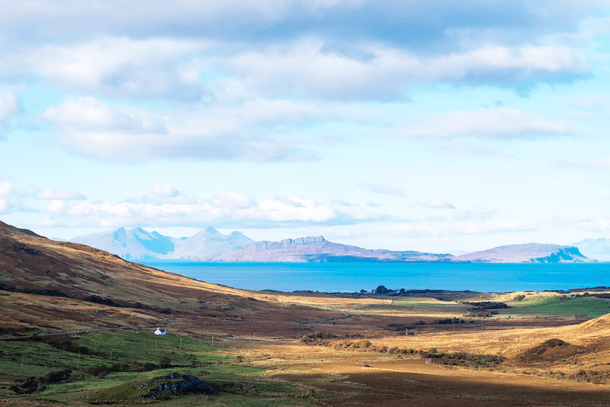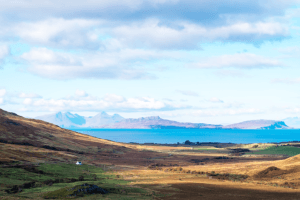 The Highlands
Inma and Jose of A World to Travel Share Why They Love the Scottish Highlands. Find out more about Inma and Jose's adventures in the Scottish Highlands and Isle of Skye here.
From battle fields that witnessed fierce confrontations in the 18th century to surreal peaks among the mist, from cozy towns full of welcoming people to jaw-dropping waterfalls; we hereby name Scotland one of the most incredible destinations in the world. And if there is a place that shines on its own within Scotland, that is the Highlands.
This is the kind of place you imagine fairies to live, with its tiny pools and streams, green land that never ends and magical mountains. If you like to hike, then this is a great destination to bear in mind, with lots of hiking trails all around and even the option to camp out if that's your style.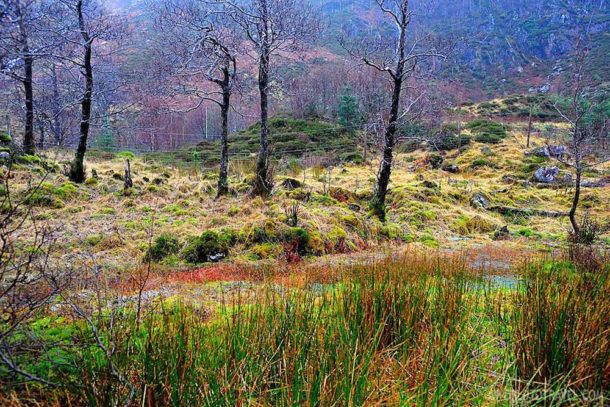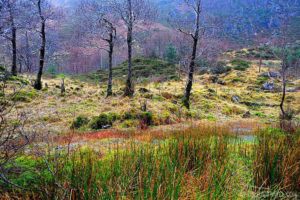 Arthur's Seat
Dana Freeman of Dana Freeman Travels
Although it may appear daunting at first, hiking Arthur's Seat is worth the climb. This extinct volcano towers 251 meters above the city and is prominent part of the Edinburgh skyline. Begin your assent from the path near Holyrood Park. Bring plenty of water and your camera. It should take you approximately 2-2.5 hours to reach the top where the expansive views of Edinburgh and the port town of Leith are absolutely spectacular.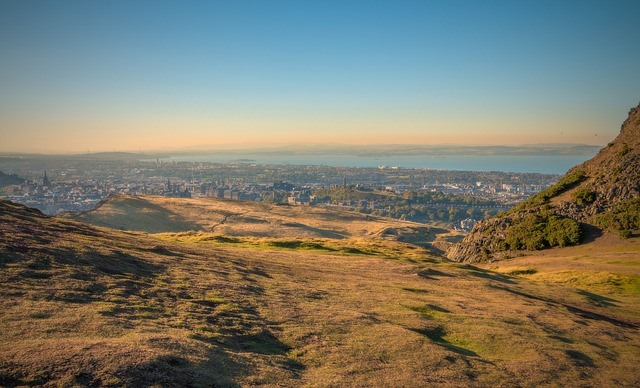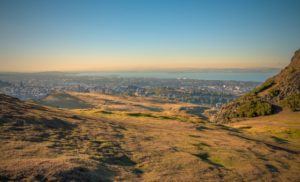 Glencoe
Claire Robinson of ZigZag on Earth shares why Glencoe is one of the best places in Scotland
One of my favourite places in Scotland is definitively the famous Glen Coe area. Luckily for us travellers one of the main roads in the country leads you through its magnificent scenery.
But if you want more of it and are not ready for long hikes, one option is to extend your stay and drive through Glen Etive. This single-lane road turns away from the main route at the foot of Buachaille Etive Mor (the most photographed mountain in Scotland) and takes you away from the crowds.
You meander along the river, admire the green summits, start meditating in connection with nature… and maybe you try finding the location where that James Bond movie was shot
As the drive continues, the end of the road approaches and you are rewarded even more by the view of wild Loch Etive. It is a great place to enjoy a picnic before getting back on the road again. The return drive will keep on taking your breath away!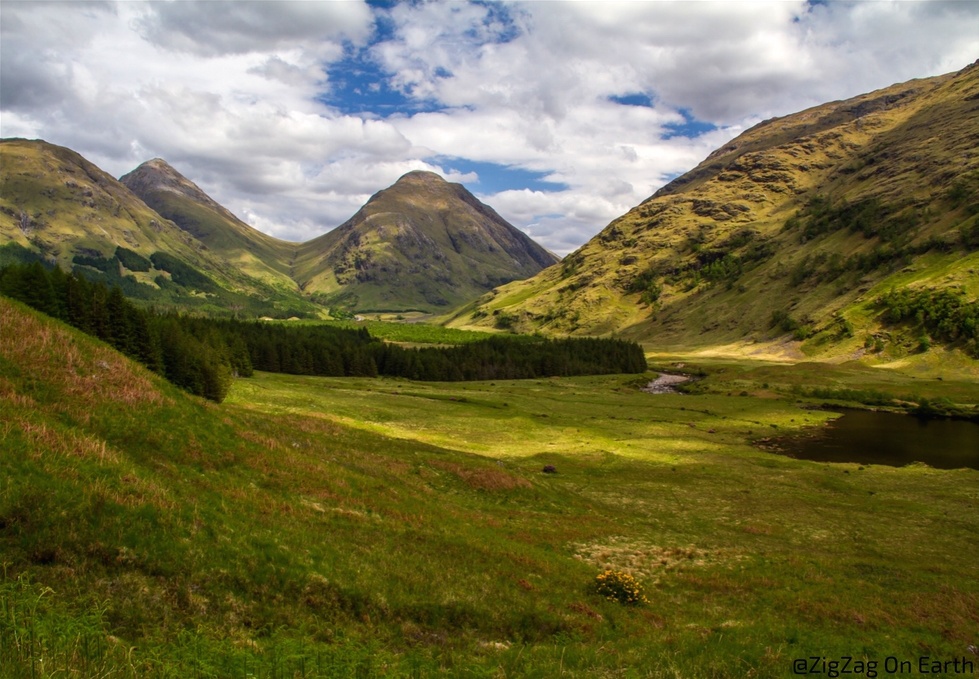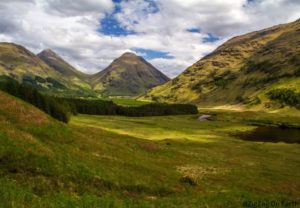 Loch Lomond
Hannah Kacary of That Adventurer Blog shares her love for Loch Lomond
Loch Lomond is entirely deserving of being seen as one of the best places in Scotland. Unlike its arguably more famous neighbour, Loch Ness, Loch Lomond maintains some tranquillity during the summer months. Loch Lomond is also bigger (39km long!) and the Loch is even in its own National Park, meaning there's no better place to enjoy a piece of wild Scotland all to yourself with only the wildlife and landscape to enjoy.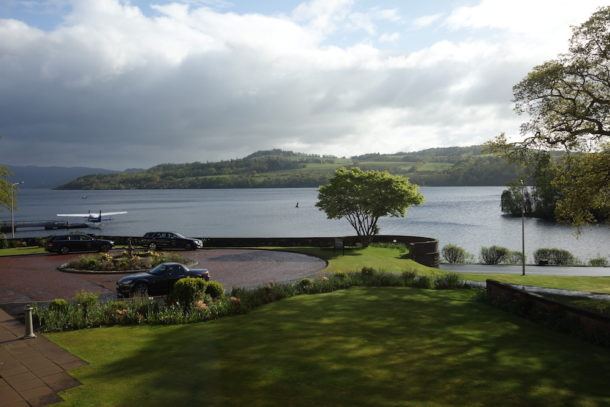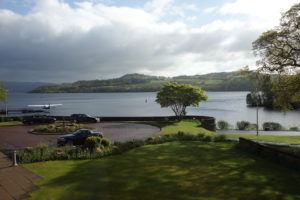 Loch Ness
Sofie Couwenbergh of Wonderful Wanderings explains why Loch Ness is one of the best places to visit in Scotland
Loch, Loch Ness, the monster. It's a list that could easily be part of a word association game, because who doesn't think of Nessy when thinking about Scotland? Spoiler: I didn't see him when I headed onto the loch with a bunch of other bloggers. But you know what? That only made the experience more fun, as we were constantly joking that he must be hiding, or pointing at buoys pretending they were Nessy.
All jokes aside, Loch Ness is one impressive water body. It's about 23 miles long and 1 mile wide, reaching a maximum depth of over 750 ft. Along its shore, a few stately homes and beautiful English gardens break up the otherwise green natural landscape of which the hills are the first to catch some rays if the sun does decide to come out.
Boat cruise companies enlighten you about all the things you see while cruising the loch and gladly share the latest news on Nessy sightings. Put on a windproof jacket and grab your camera, because a tour on Loch Ness is a must when visiting Scotland.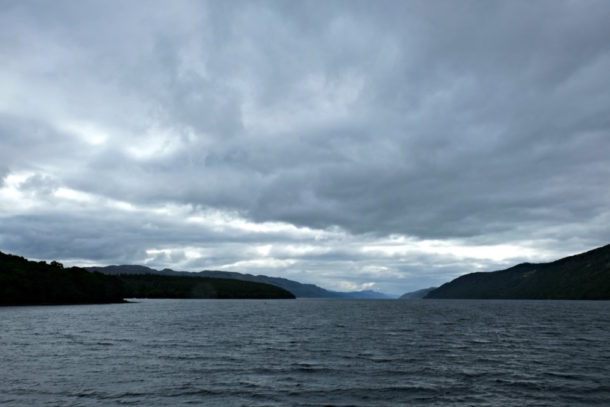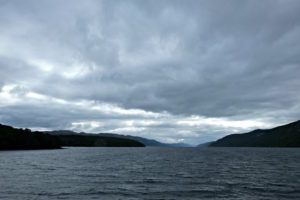 Best Places to Visit in Scotland Map
To make it a little easier for your Scotland trip planning, I've created a Google map listing the best places in Scotland included in this post. Each place is color coded by category (city; castles and heritage; islands; and nature/outdoors). Hopefully this is helpful!
Planning a Trip to Scotland? Save This Post on Pinterest So You Never Lose It (and follow our travel boards while you're at it!)