If you're planning a trip down Iceland's South Coast, you are certainly planning to visit the famous Skogafoss Waterfall. But did you know that there's another beautiful waterfall hiding just around the corner? Let us introduce you to Kvernufoss Waterfall!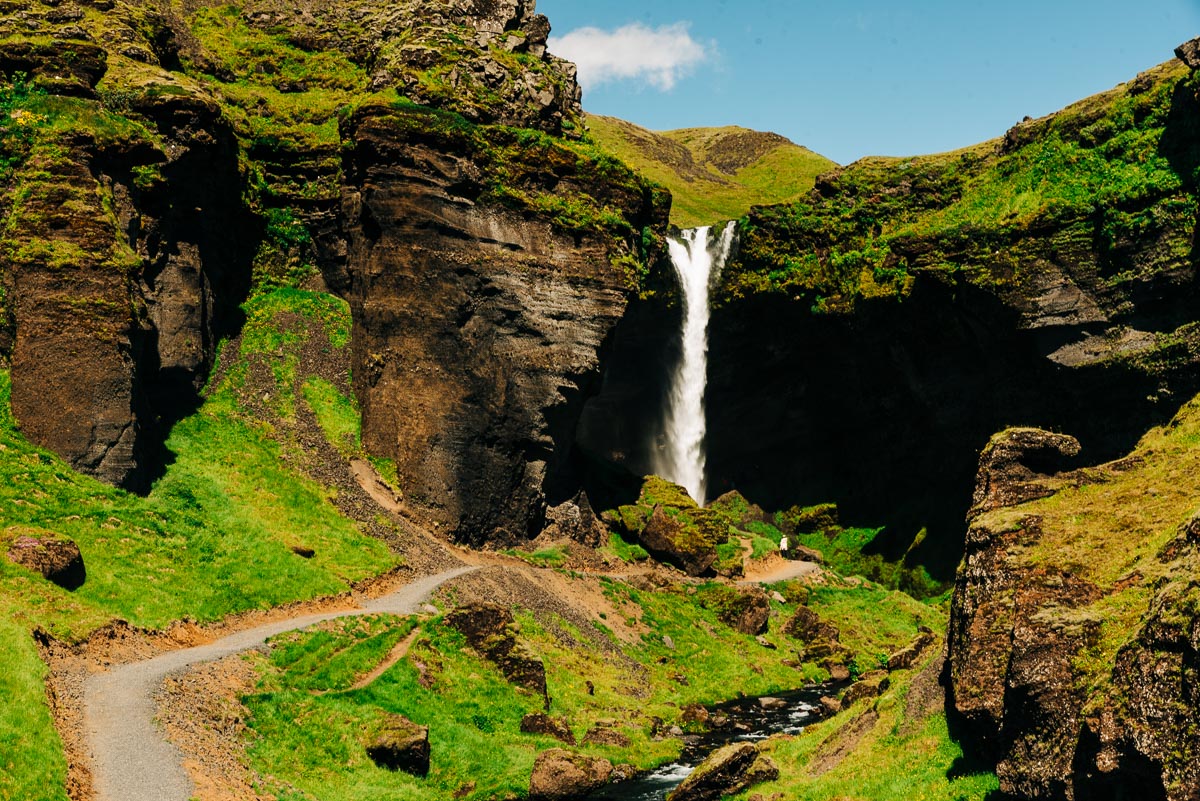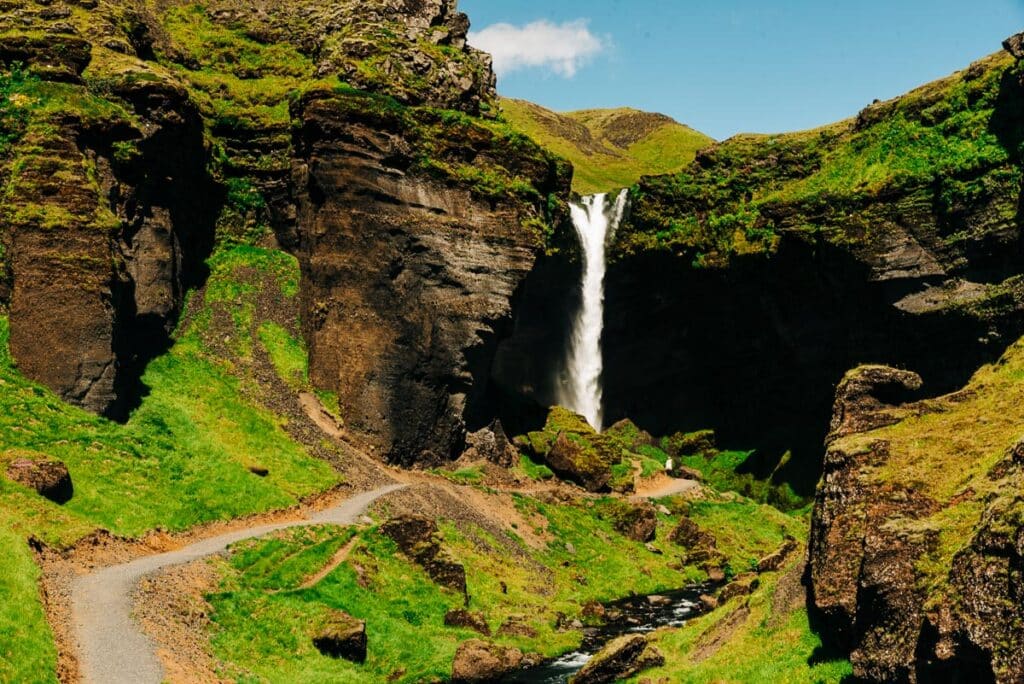 Kvernufoss Waterfall
Kvernufoss is a beautiful waterfall tucked away in the town of Skogar, just around the corner from the famous Skogafoss Waterfall. While much smaller than Skogafoss, I would argue that this 98 foot tall waterfall is an even more magical experience.
That's largely because it remains undiscovered by most tourists. Now I can't claim that this is a truly unknown spot, it definitely takes a little more work to get here, which means most people simply don't do it. And you won't find any large tour buses descending upon it either.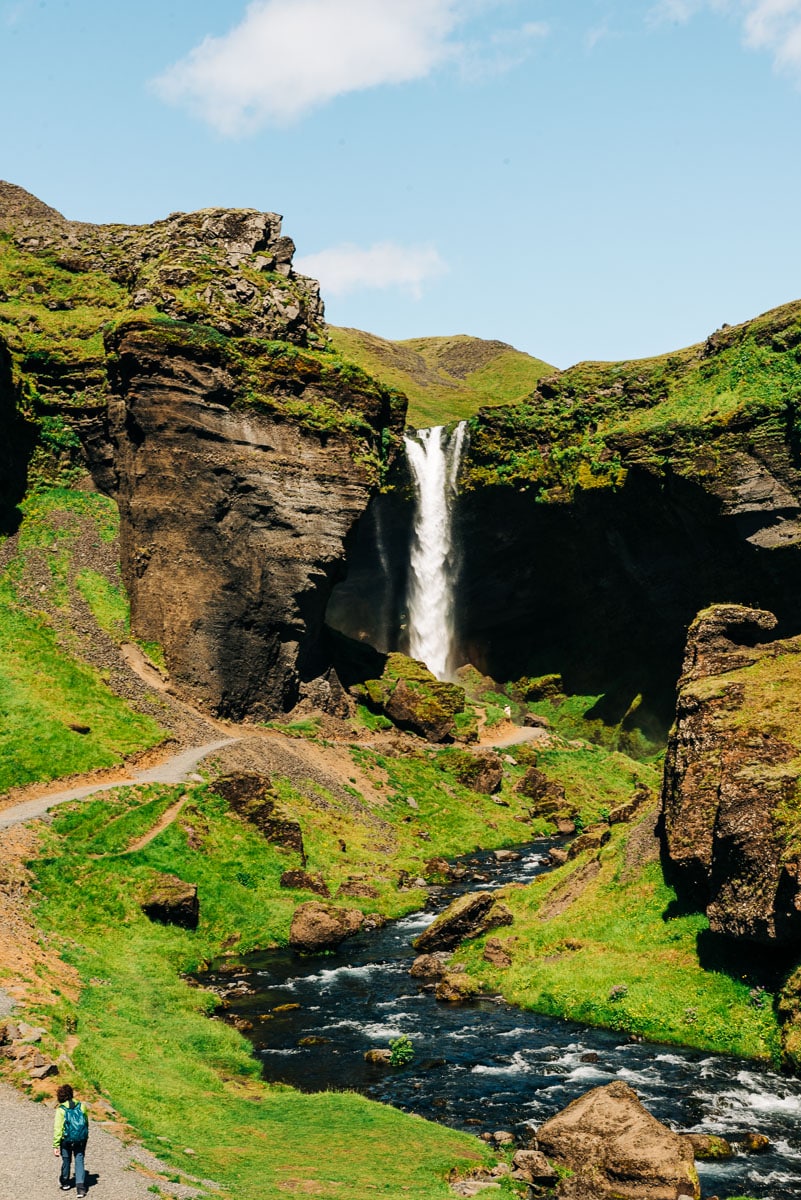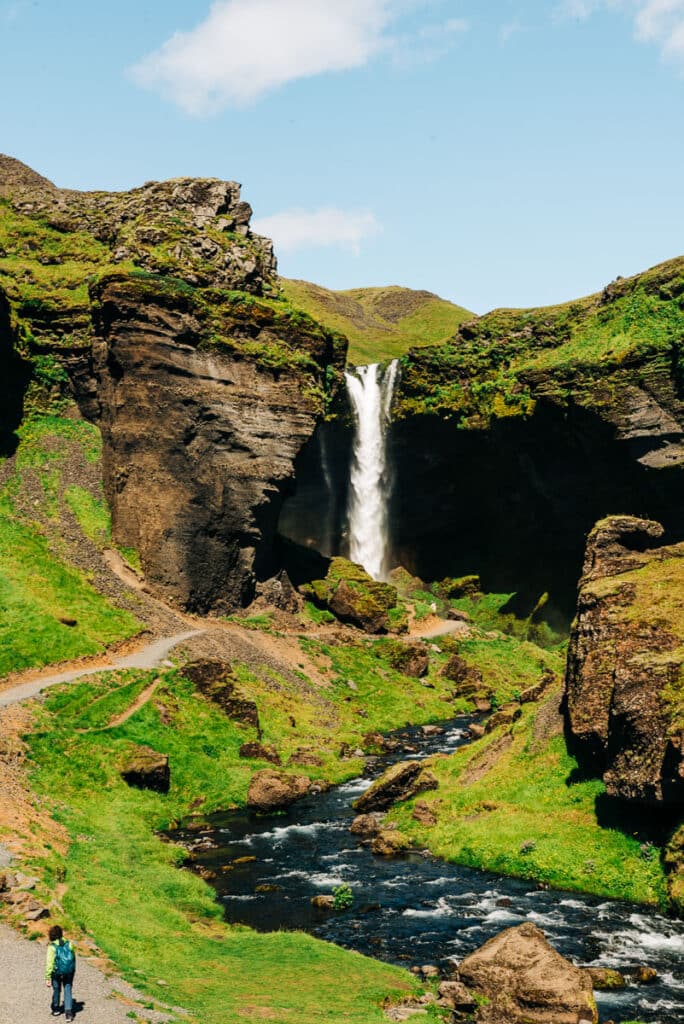 The short hike to reach the waterfall is very easy and the scenery is absolutely magical.
This is also one of the only waterfalls in Iceland that you can actually walk behind (Seljalandsfoss being the other). And there's something just absolutely incredible about walking behind the rushing water of a waterfall.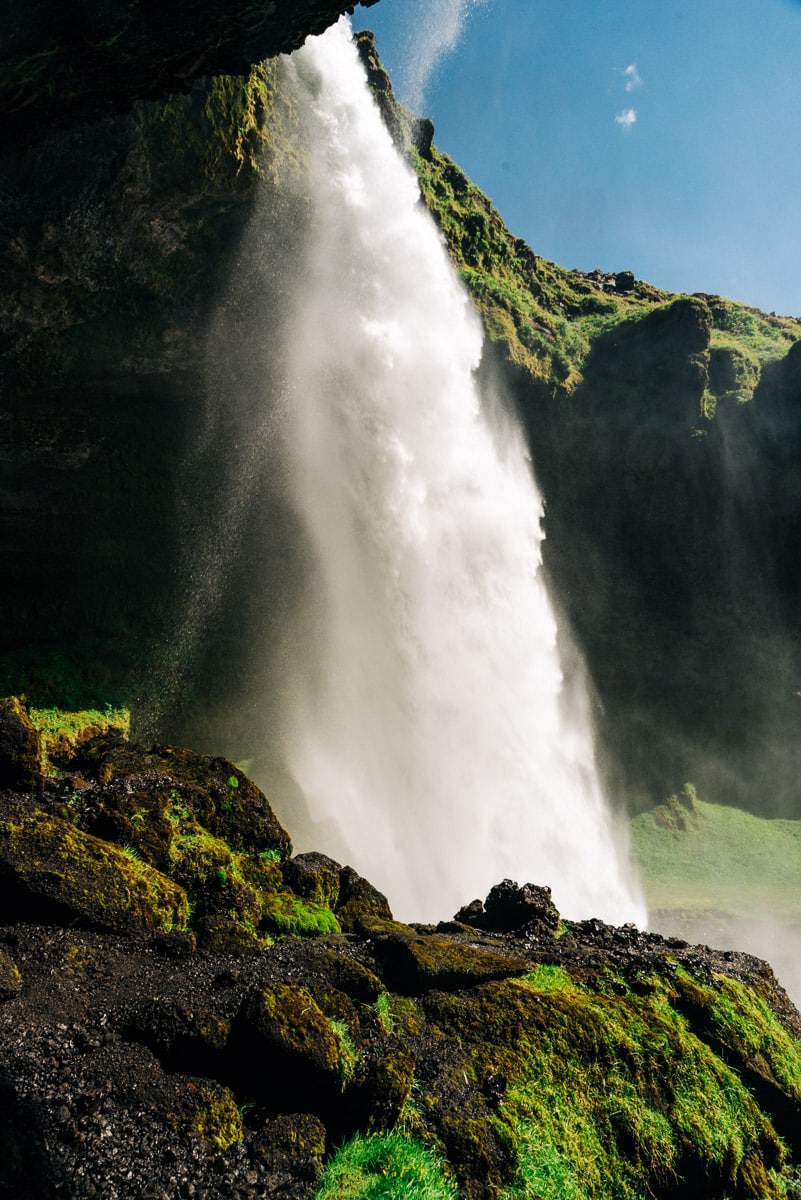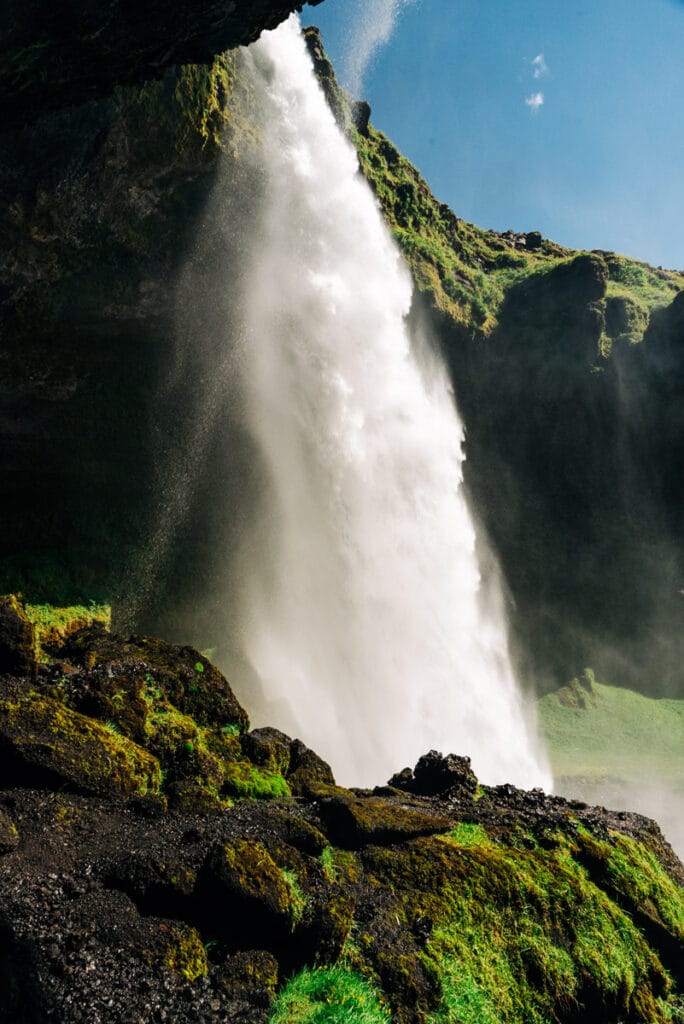 We really loved this little hike, and enjoyed it a lot more than the bigger waterfalls. It just felt more secluded and natural than the big tourist stops. And it was very easy and quick – so maximum ROI!
How to Get There
Kvernufoss Trail is a short 0.9 mile (1.4 km) round trip trail, that starts from the parking lot at the Skogar Museum, which is about one minute down the road from Skogafoss. You can use this map to get yourself to Skogar Museum. From there, you will spot the trailhead at the back end of their parking lot.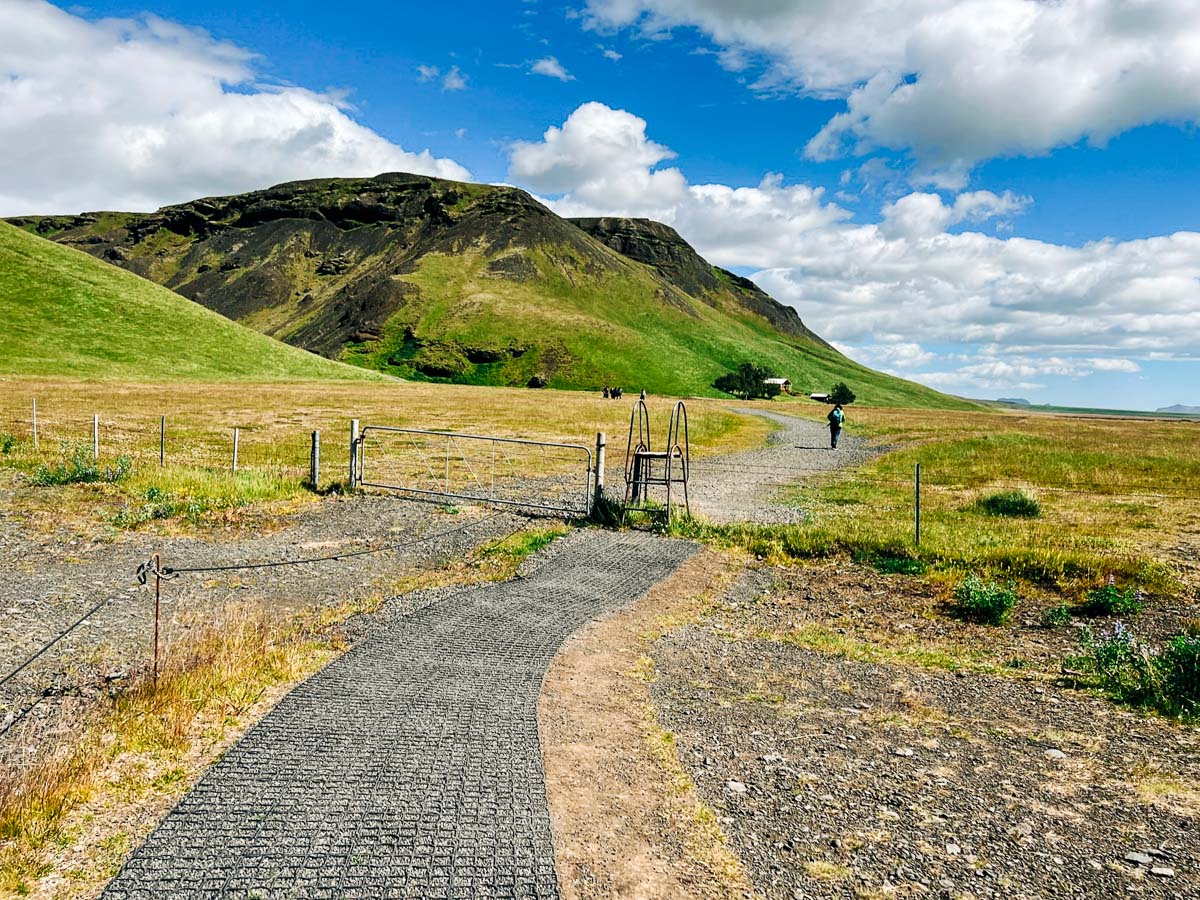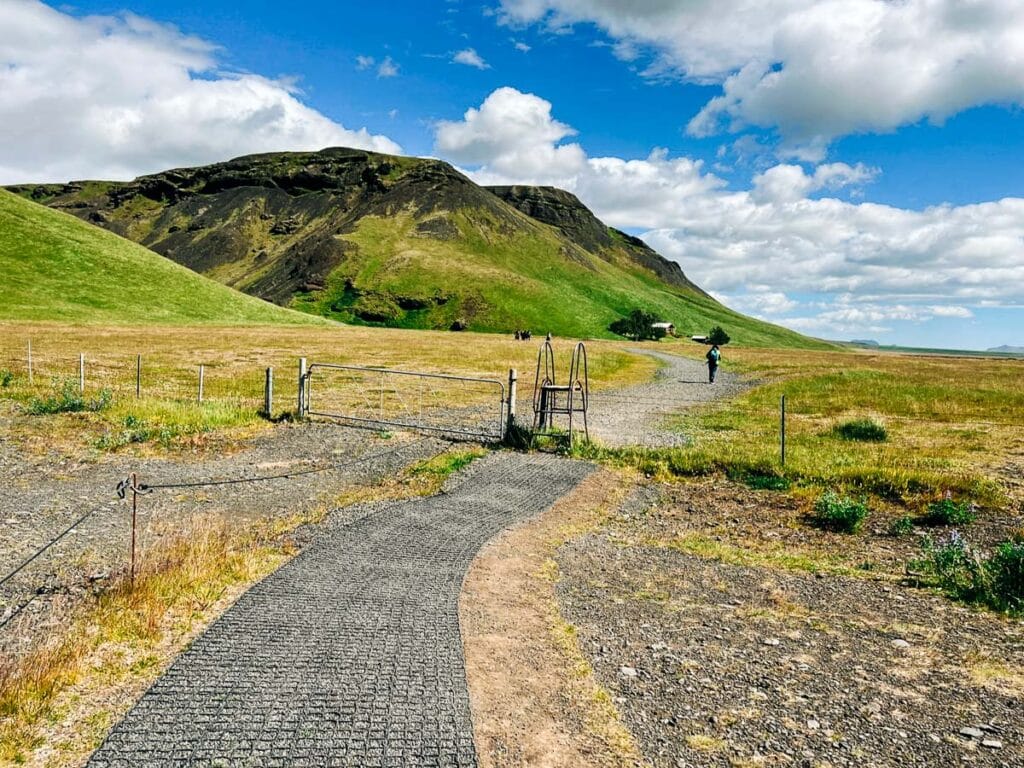 The first order of business is to climb over a fence on this step ladder. Yep, really. No, you're not trespassing. This is honestly the system.
From there, the hike is very easy and only takes about 15 minutes. It's mostly flat and can be done by just about anyone (or any age). It took us about 15 minutes in each direction, and that is with a seven year old in tow.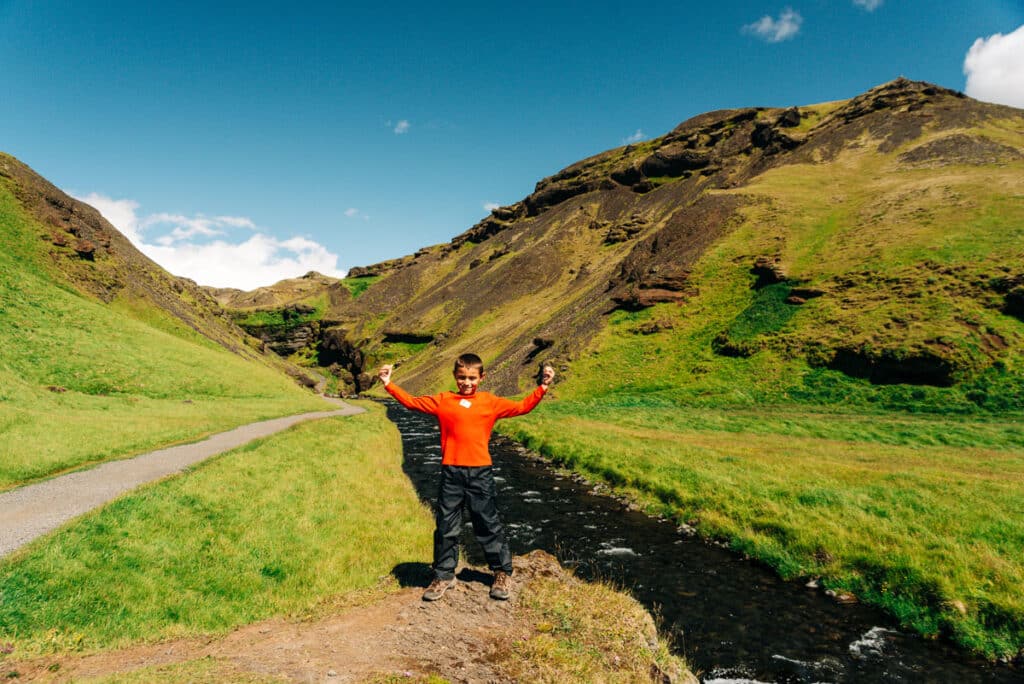 Where to Park
As I mentioned, the entrance to the trailhead is at the back of the Skogar Museum parking lot. They charge a small fee of 500 ISK to park in their parking lot (or you can visit the museum too and then parking is free).
It's sort of an honor system since there are no permits for the cars or anything – but you should do the right thing and pay them. Plus they have clean restrooms to use and will let you fill your water bottles if you ask.
How much time do you need at Kvernufoss?
Plan on spending about one hour at Kvernufoss. It only took us about 15 minutes to hike the short trail each direction, but you will want to spend some time walking behind it and enjoying the views as well.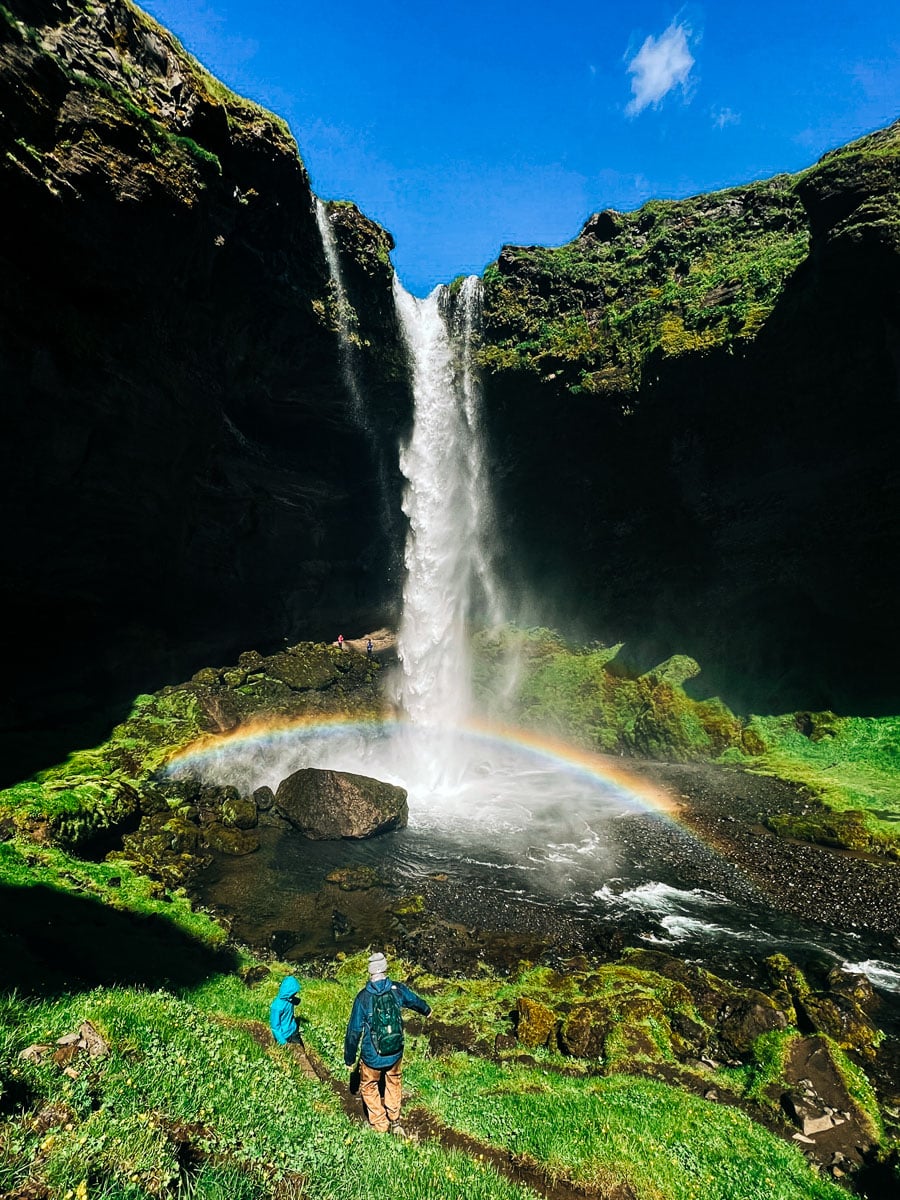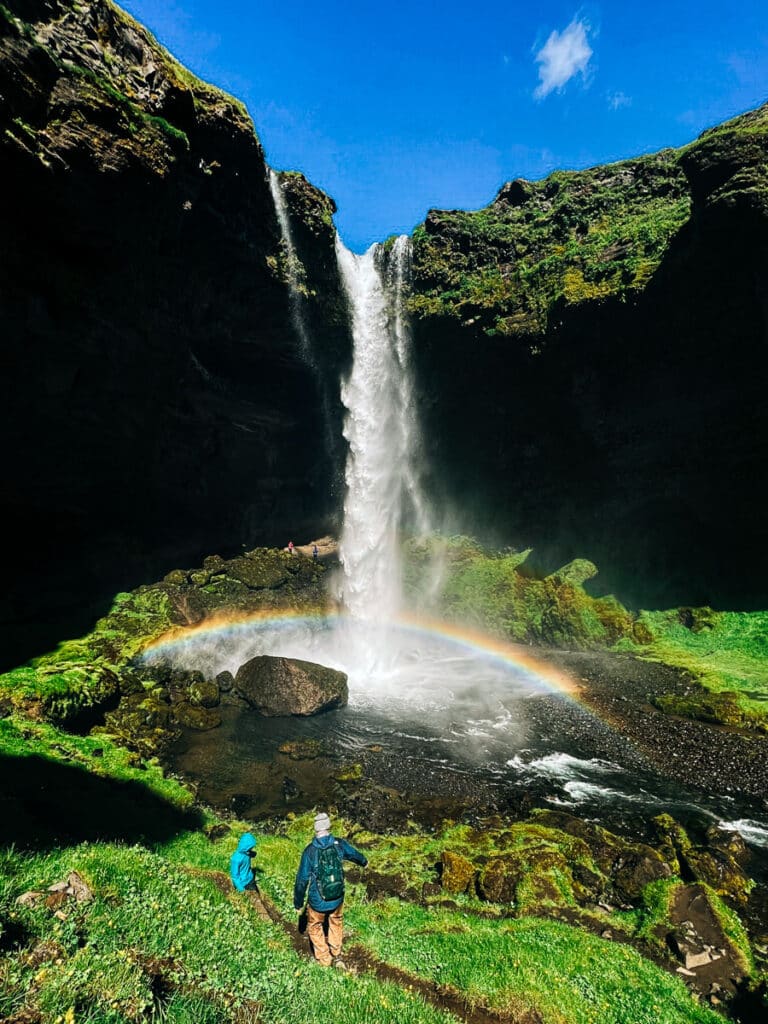 More Things to Know
There are no facilities at Kvernufoss Waterfall – just a natural hiking trail to the waterfall. But you can find clean restrooms available at the Skogar Museum. Make sure to pay their parking fee if you are using their parking lot for the hike!
Be prepared to get wet. Very wet. It is impossible to walk behind a literal waterfall without getting soaked. We wore our rain jackets and rain pants to stay warm and dry – highly recommended. (See my Iceland packing list for gear recommendations.)
If you've worked up an appetite on your hike, there are a few places to nearby to grab lunch. There is a small café at Skogar Museum, there is a full restaurant at Hotel Skogafoss about a minute down the road, and there is the famous Mia's Fish & Chips as well.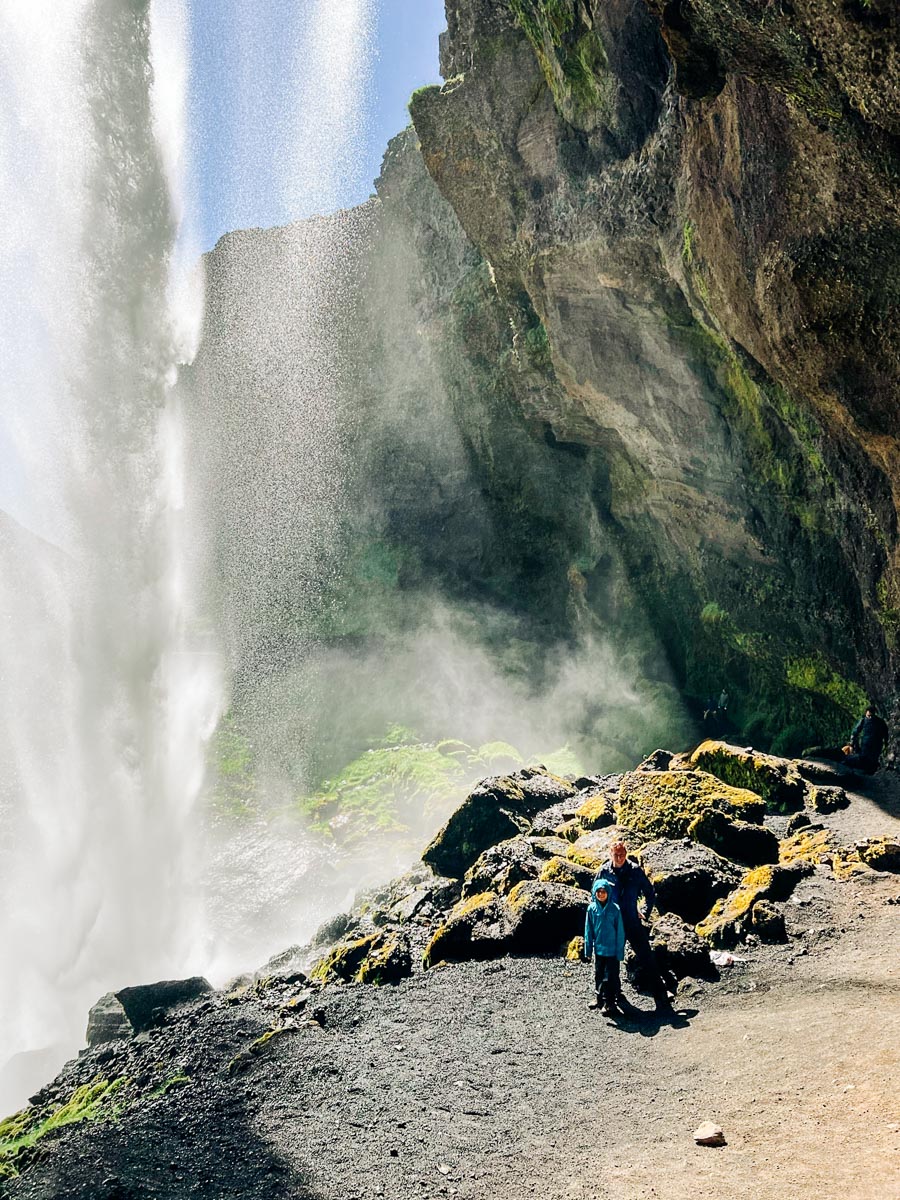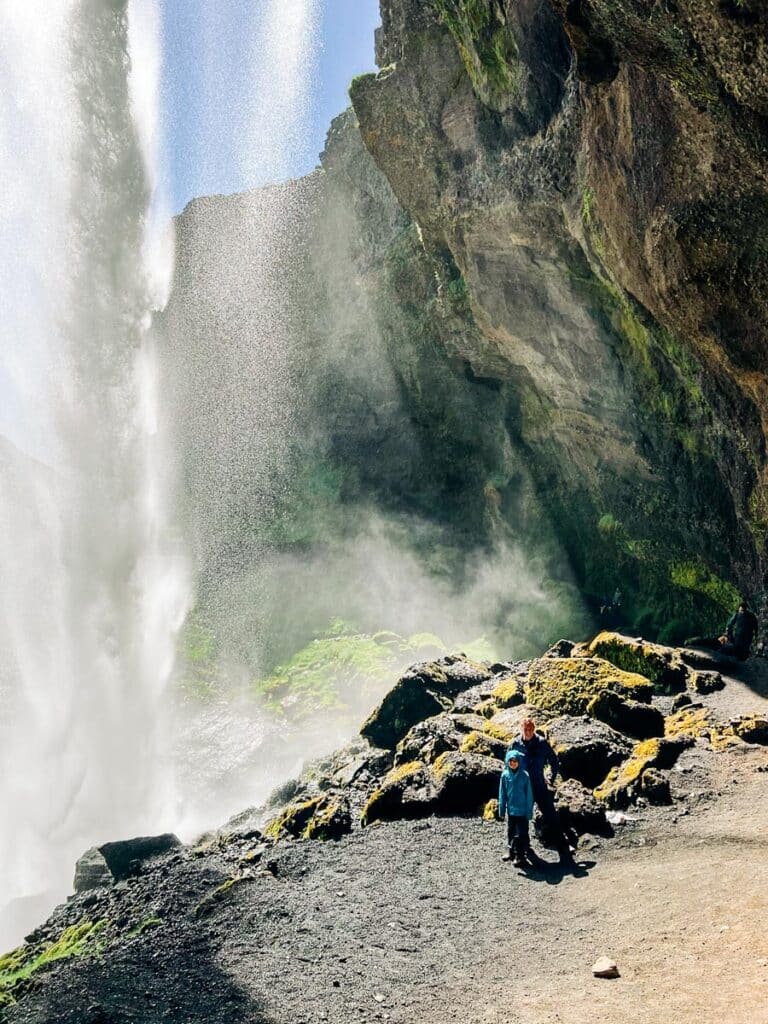 What did we think of Kvernufoss Waterfall?
We loved it! This was actually our favorite of all the beautiful waterfalls we saw on our Iceland vacation. The short hike was very easy, the scenery was absolutely breathtaking, and there were no big crowds. Definitely a win in my book!
More Iceland Trip Planning Resources
If you're planning the ultimate trip to Iceland, be sure to check out these other helpful articles: