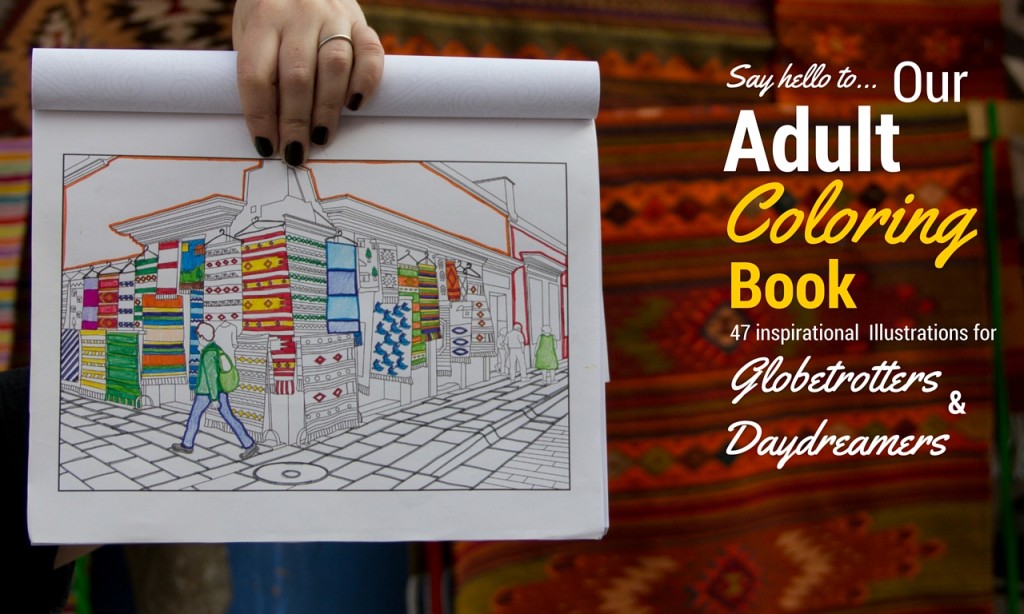 Let me set the scene…
It's Friday night, and I'm at my mom's house in Vancouver with a glass of Malbec and a set of tools that, until recently, I'd abandoned to the corners of my mom's robust art cupboard: Prismacolor Art Pencils purchased more than 15 years ago, a set of Staedtler triplus fineliners from 2011, and some metallics – one each of an inky gold and silver marker, and a set of 12 metallic pencil crayons.
I'm all alone, and I'm coloring on a Friday night. And it's awesome, because yesterday (the Friday in question) we published our travel coloring book. To say that we're really freaking excited would be a massive understatement.  (Shameless plug: you can buy it here).
The book is called Travel Between the Lines Adult Coloring Book: Inspirational Coloring for Globetrotters and Daydreamers, and we hope it's the first of many. Unlike most adult coloring books out there, which are created from inspiration and imagination, Travel Between the Lines was created from photographs. Geoff and I have been traveling, more or less, since 2006, when we met as expats in Taiwan. And before we met, we both traveled a lot on our own. All that is to say, we have a lot of travel photos.
And we're so thrilled to be able to transform a photograph like this…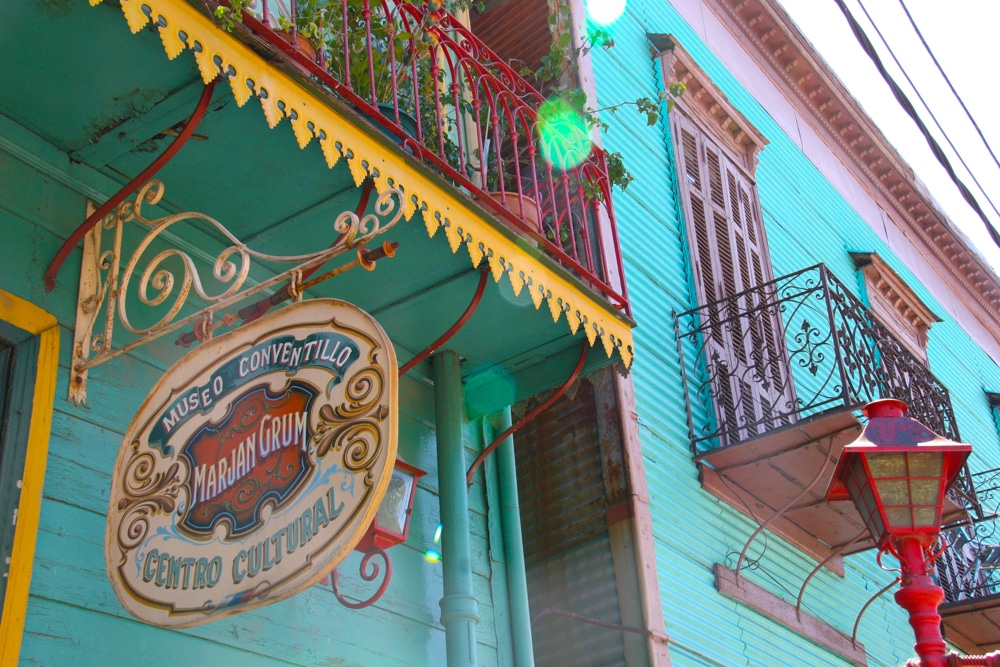 Into an image like this…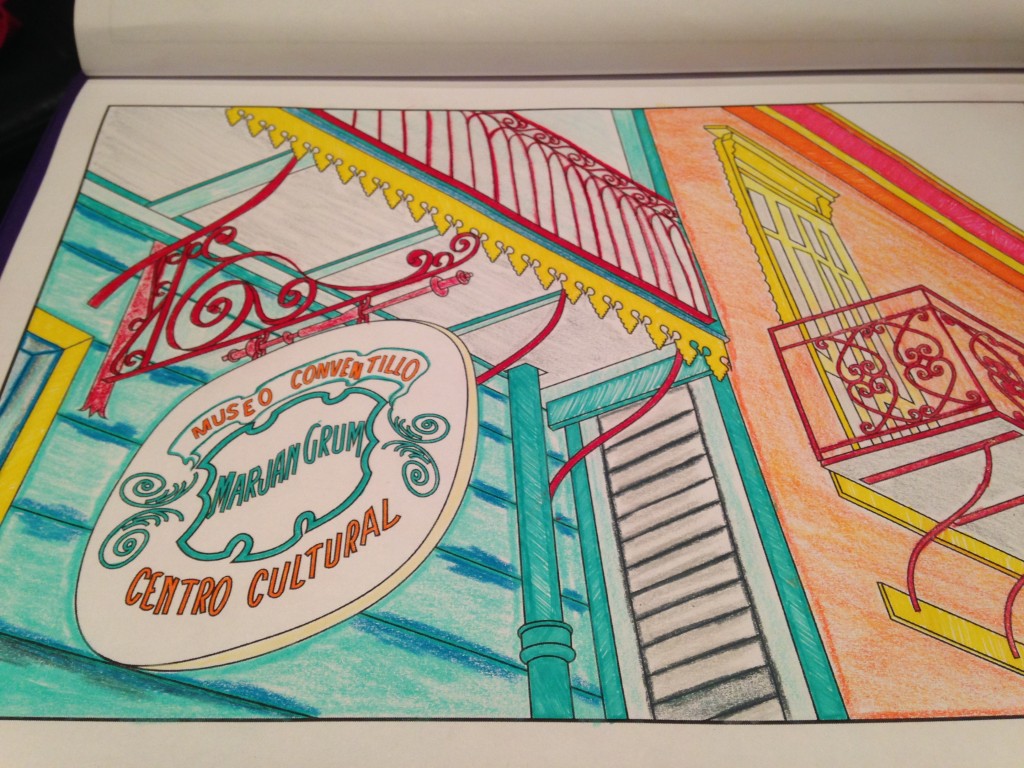 (that's the La Boca neighbourhood in Buenos Aires, BTW)
We honestly had no idea how big adult coloring is when we came up with this idea. We just knew we wanted to do something cool, unique, 100% not soul crushing, and related to travel. And making travel coloring books meets all those criteria, and lets us share the insanely amazing experiences we've had in a new and unique way.
Our minds are blown by how good this book looks. And we really just want to color everything. Like shut off our phones, grab some beers, and color like there's no tomorrow.
This is the (kinda out of focus) photograph the cover was based off of. It's Lisbon, Portugal, and still one of our favourite cities.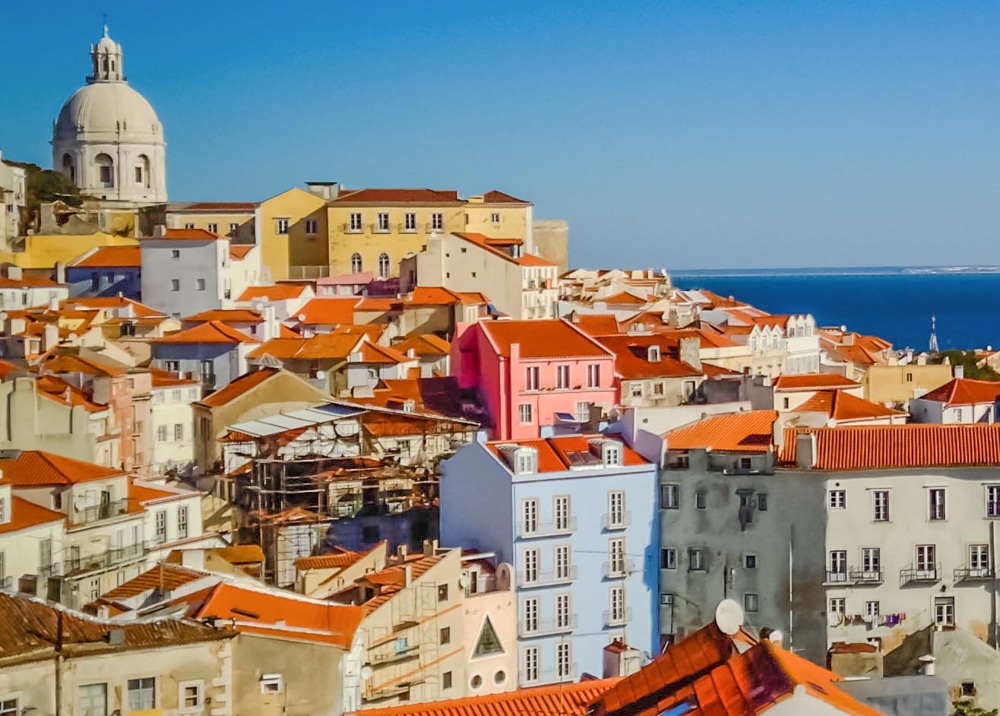 And this is what the cover looks like…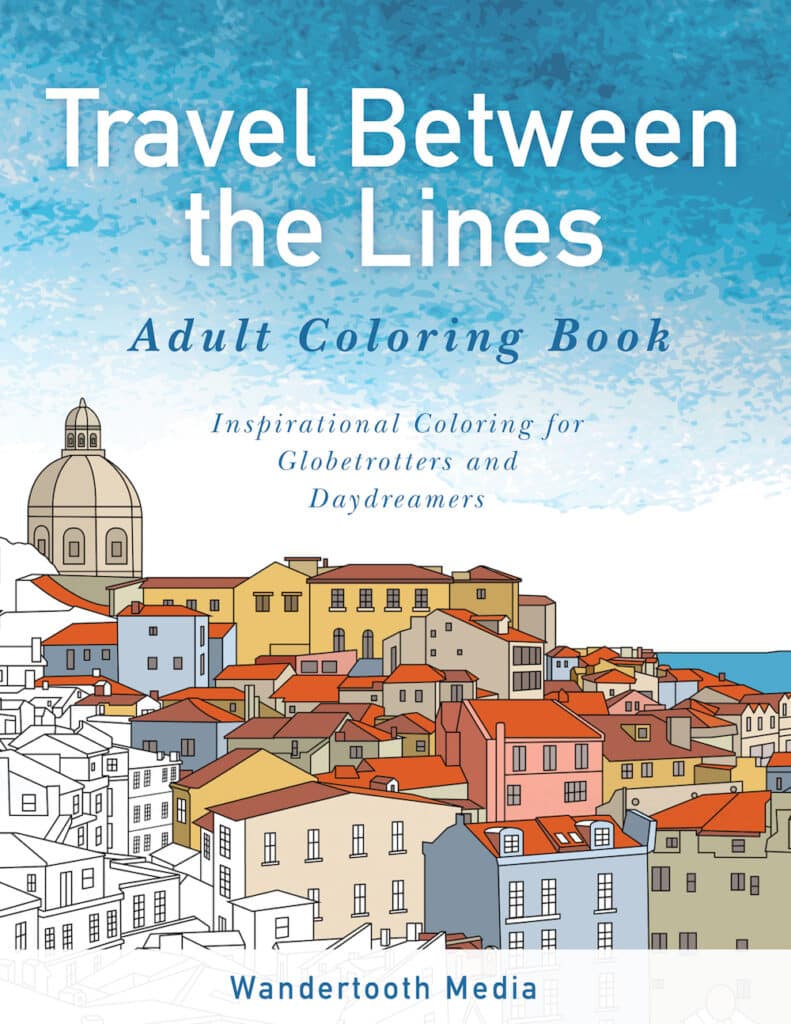 Here's what the illustration looks like, half coloured by me and under rather terrible lighting with my iPhone camera.
*makes note to take some proper photographs for next time*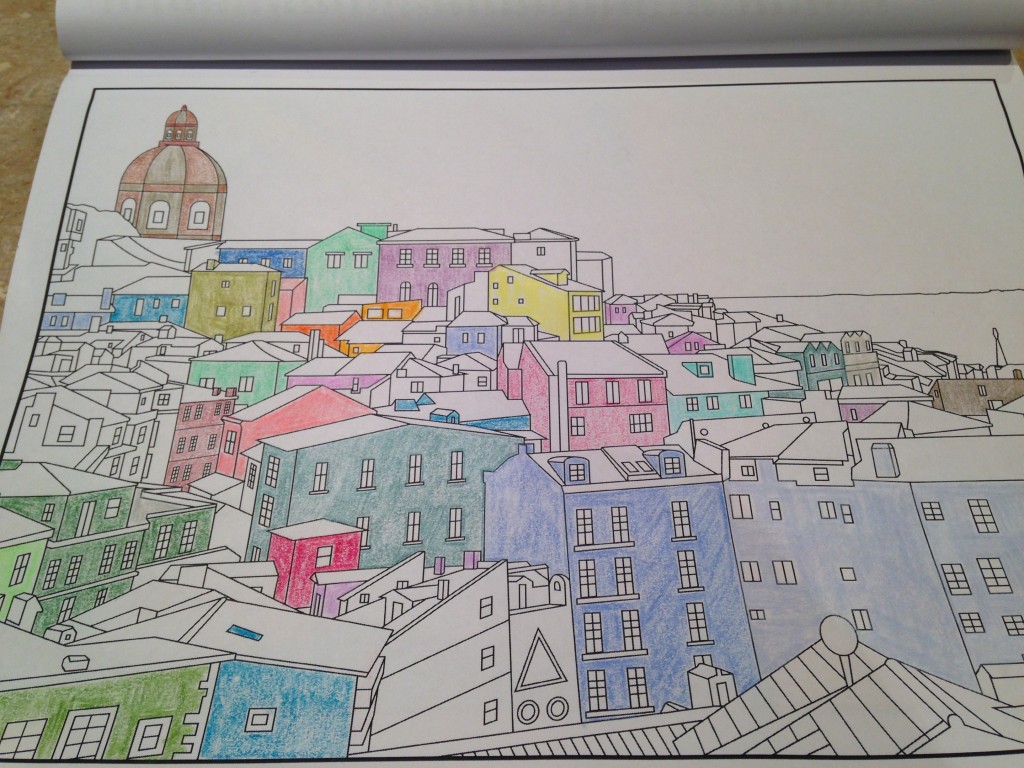 I just love it so much.
Here's a few more photographs and images from the book…the original photo is first, and then the image from the book.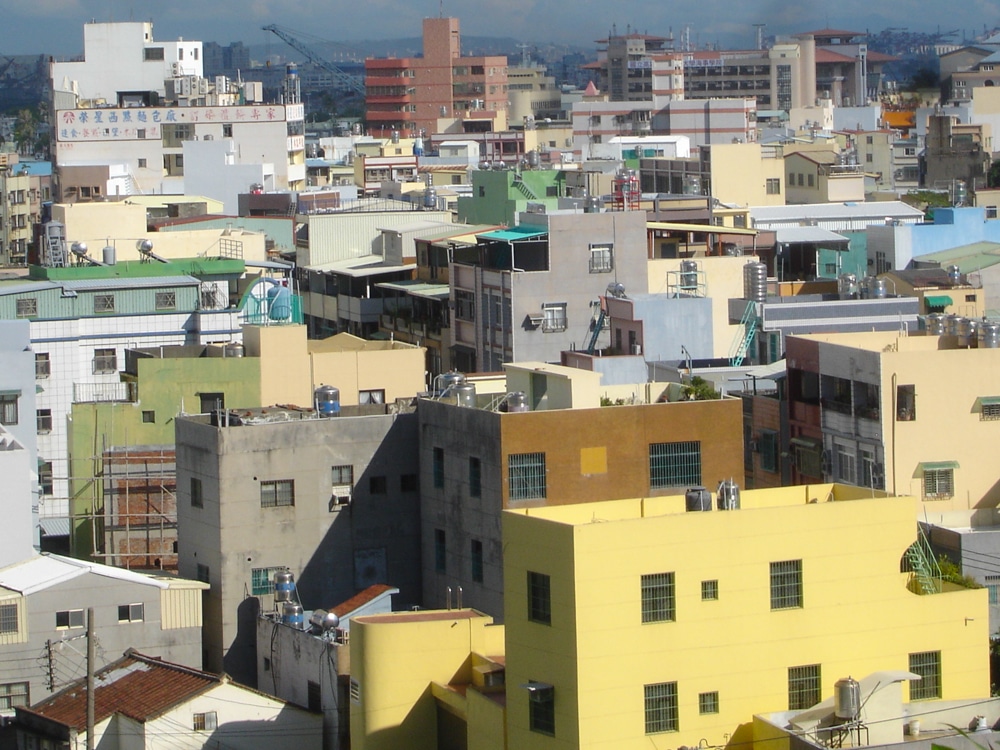 This is Cijin Island, in Kaohsiung, Taiwan, where Geoff and I met and lived a few times over the years. Cijin actually used to be part of mainland Taiwan, but was turned into an island in the 1960s/70s to support expansion of the container port, which is one of the largest in the world. I remember this day so clearly, because we found "poop" ice cream on Cijin, and obviously had to try it….chocolate soft serve in a bowl that looked like a squat toilet. Talk about YUM!!!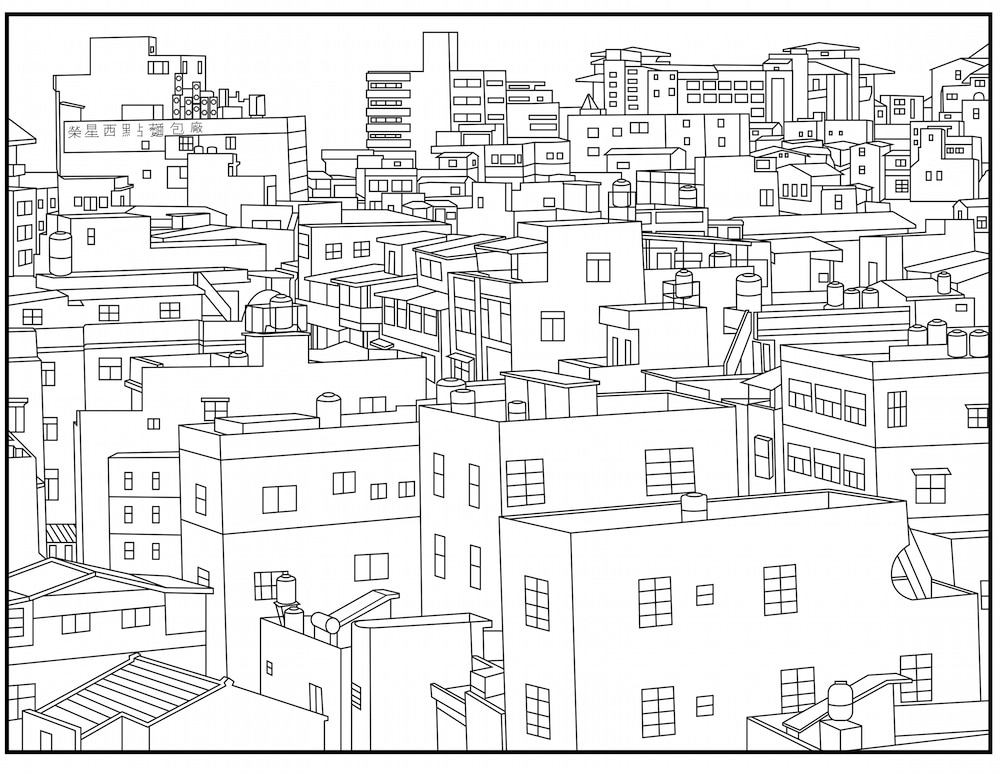 This one is from Cartagena, Colombia. We couldn't sleep, because we still had a bit of jetlag from our flight to Bogota. We woke up really early one morning and walked to the old town. This vendor was the only person around, and the streets were pretty much abandoned. It was awesome to walk through empty streets and have the place to ourselves.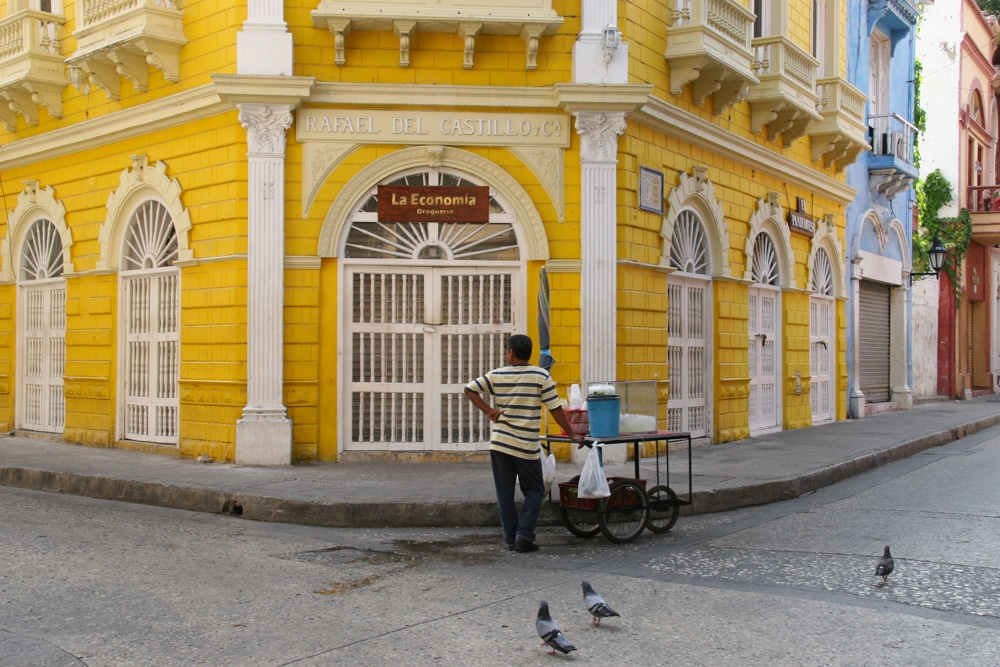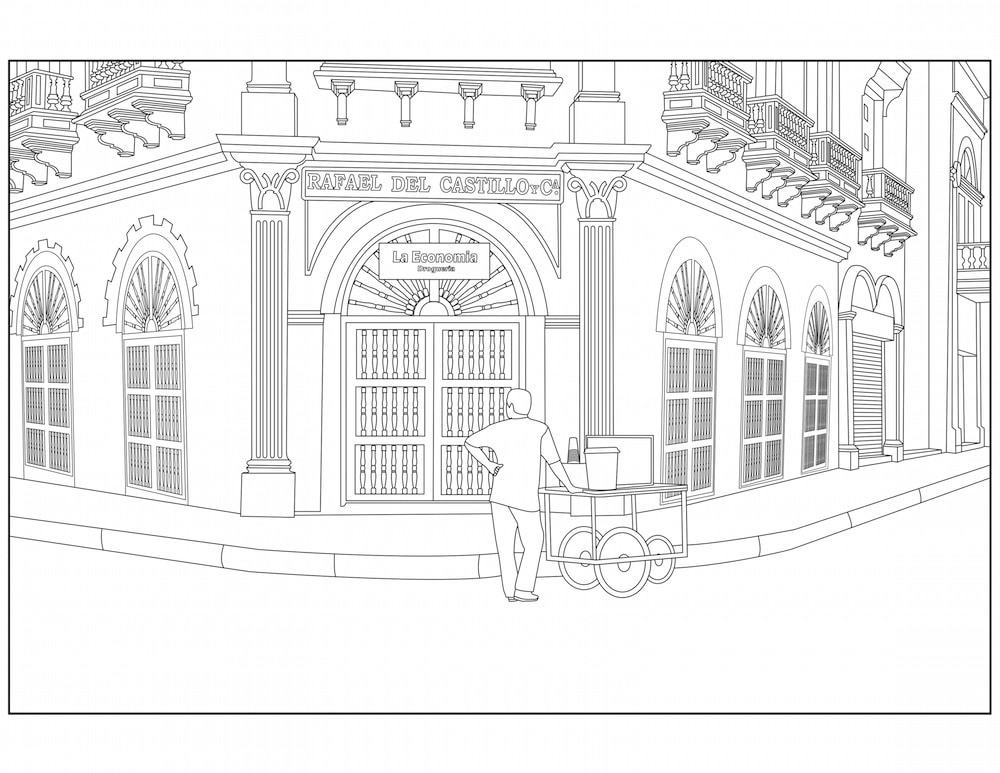 When we first set out on this journey, we knew the kinds of things we wanted to colour, but were interested in what others had to say, so we started asking around. The first piece of feedback was that people like to colour scenes with a lot of detail. And so we created illustrations with a lot of detail.
Like this one from La Paz, Bolivia…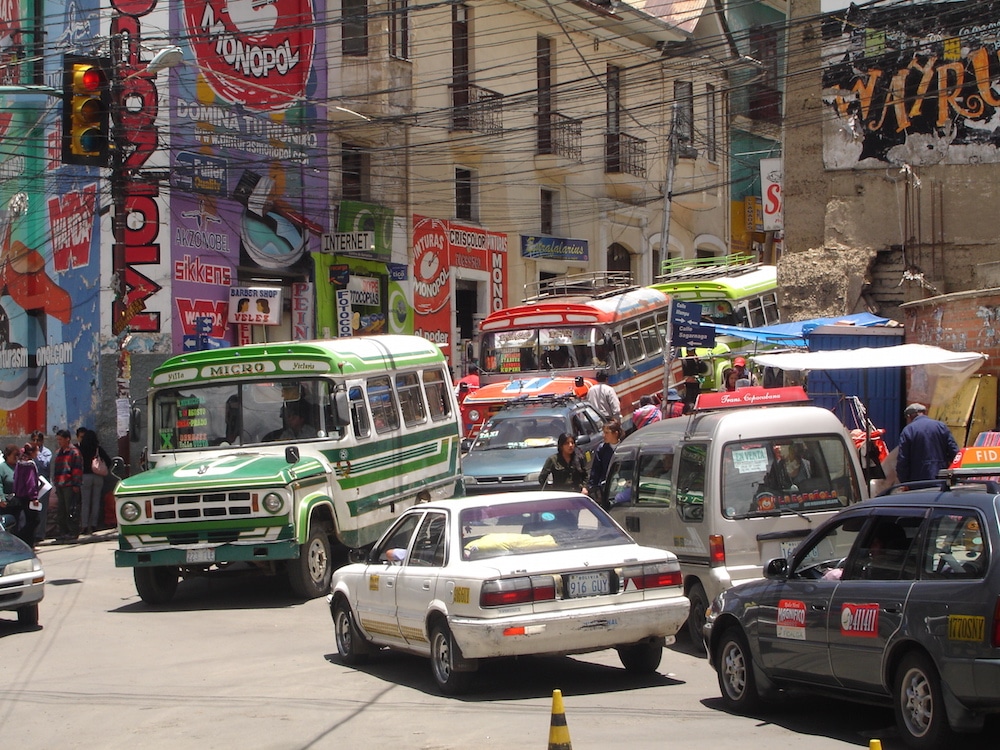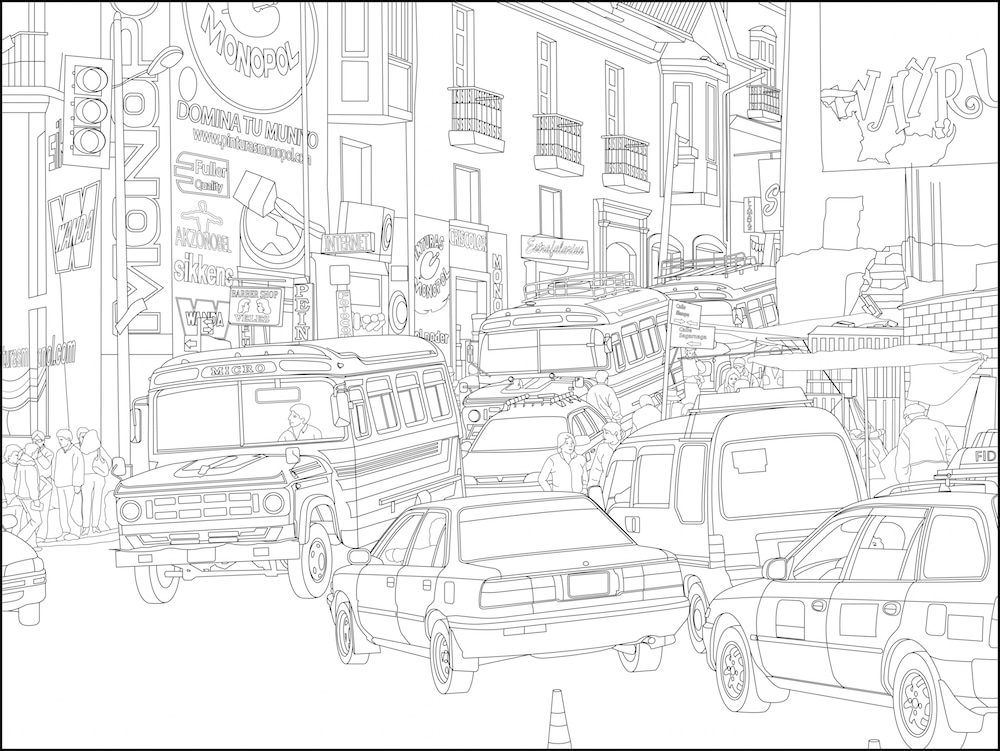 When we sent this one out to our test colorists, some of them lost their mind with excitement, and some with overwhelming stress.
We realized that people colour for different reasons: some people love working away at the same image for a few hours a day, over the course of a week. That's how I work on them.
And some people want to come home after a stressful day at the office and complete a single image in less than an hour, or color with their kids when they have a minute here and there.
We of course realize we're not going to please everyone. But we have tried to create something that almost anyone could enjoy, regardless of how much time they have to color, how many pencil crayons they have in their pencil box, and their general ability.
Overall, the book is medium-to-challenging on the difficulty-o-meter. There are lots of really detailed and intricate scenes, like this one of Wawel Royal Castle in Krakow, Poland, which used to be home to a DRAGON!!! (or so the story goes).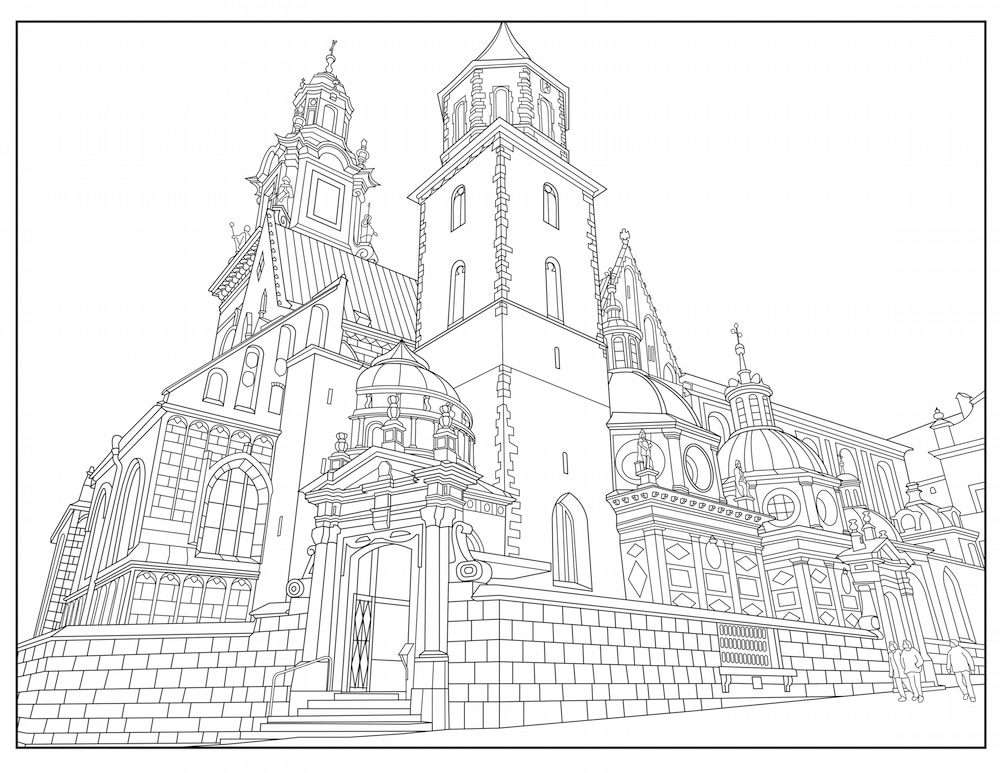 But there are also plenty of more accessible images, like this one from Antigua, Guatemala.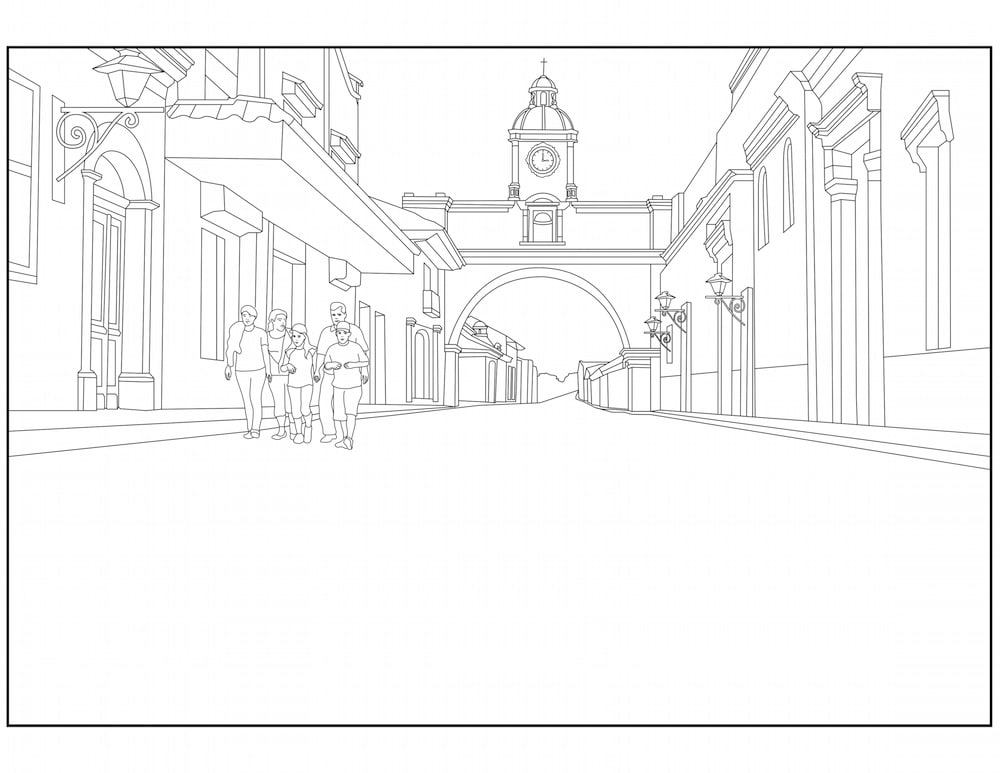 At the end of the day, this book is for people who, like us, love traveling and creating things. We absolutely love it, and we hope you do, too.