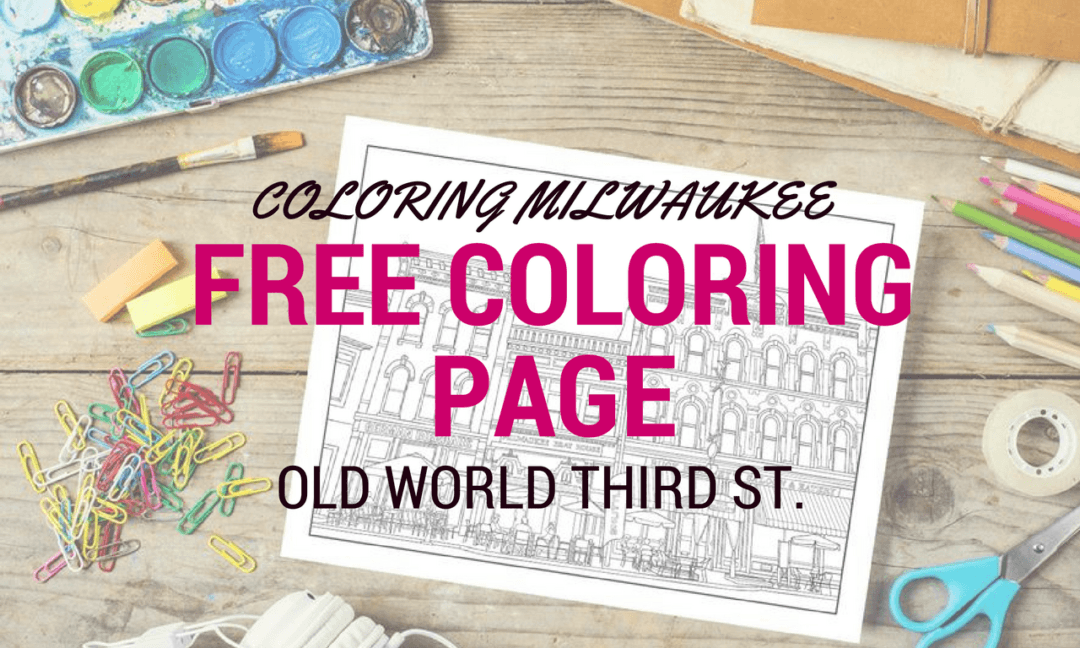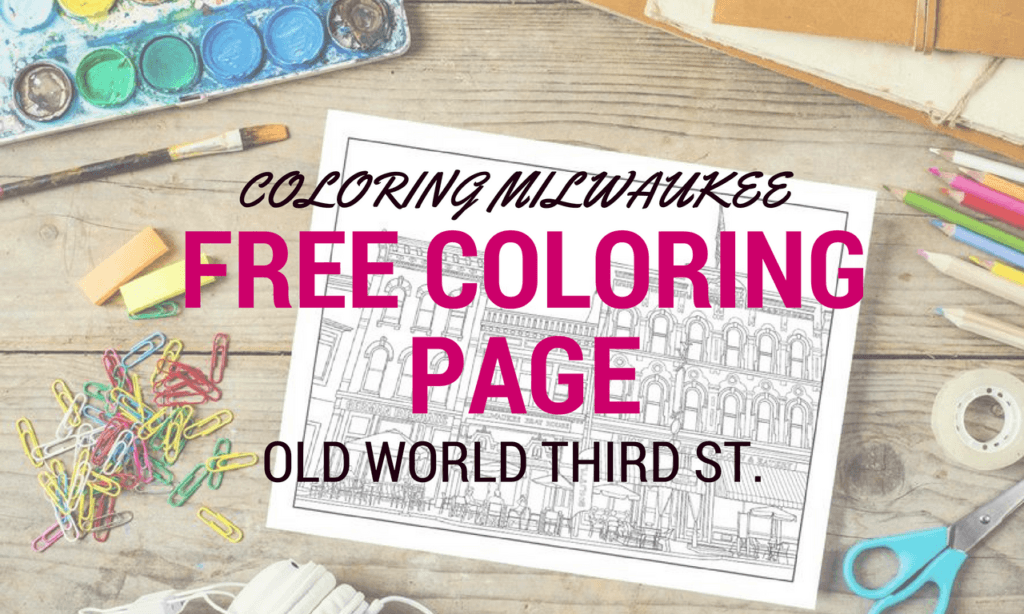 A free download of a Milwaukee coloring page, featuring historic Old World Third Street. Download and print to color Milwaukee! Illustration © Wandertooth Media Inc / Photo by Jozef Polc © 123RF.com
Disclosure: This website contains affiliate links. That means we earn a commission when you use the links on this site to book a hotel, buy your travel insurance, etc.. You don't pay anything extra. If you'd like to learn more about how this works, you can read more under our Disclaimer page.
Remember back in May when we visited Milwaukee, and drank all the beer? And then back in June, when we released a free Milwaukee coloring page featuring the lovely riverfront?
Well…we're back at it today, with our second Milwaukee coloring page, which you can download, print and color for free, share with your friends, and really do whatever you want with it, as long as it falls under personal, coloring use.
Check it out:
As always, this Milwaukee coloring page was created from real life, as a hand-tracing from a photograph we took while in Milwaukee, a free Milwaukee coloring page
You can color the Milwaukee coloring page from the photo, or from your imagination…it's up to you!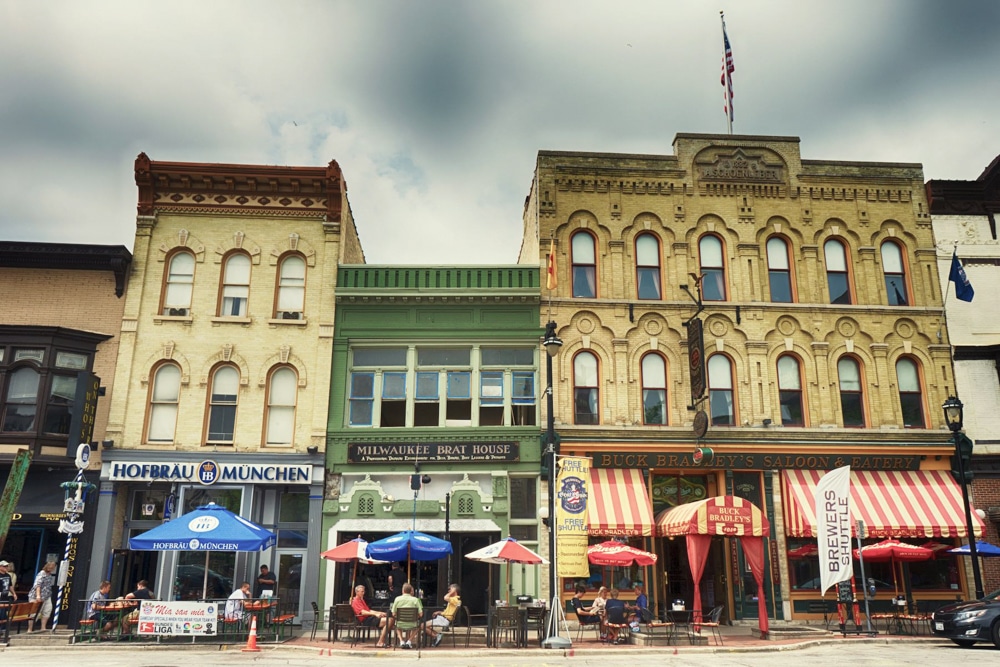 If you do go ahead and download/color it, we'd LOVE it if you took pictures of your efforts and shared it with us on social media. We're on Facebook, Instagram, Twitter, and Pinterest – be sure to tag @wandertooth and @visitmke so we can see your creations!
And if you want to color more travel-inspired adult coloring pages, check out our 2 books: Travel Between the Lines original, and Travel Between the Lines Coloring Mexico (with a third book coming really soon – all about ROME!!!!)
If you're interested in visiting Milwaukee, check the best parts of our trip for some inspiration:
Can Picky Eaters Enjoy Food Tours, Too? (focused on a delicious food tour with the delightful Milwaukee Food Tours)
Why You Should Visit the Harley-Davidson Museum…Even If You Don't Like Motorcycles
Milwaukee is All About the People (in which we meet a few of the cool, small businesses and entrepreneurs shaping Milwaukee)
Milwaukee in Motion (short and sweet video about the city)
Free Milwaukee Coloring Page #1 (a coloring page featuring Milwaukee's lovely riverfront scene)