Fantastic food and drink, history, architecture, culture and more – Barcelona is perfect for a city break and a beach vacation. Read our 10 reasons to visit Barcelona and plan your own trip
This is a guest post by Maire Bonheim of Temples and Treehouses.


Disclosure: This 10 Reasons to Visit Barcelona travel guide contains affiliate links. That means we earn a commission when you use the links on this site to book a hotel, buy your travel insurance, shop for travel essentials, etc.. You don't pay anything extra. If you'd like to learn more about how this works, you can read more under our Disclaimer page.
***
Barcelona is one of the most incredible cities in the world. From the Gothic maze that is the historic old town, to Gaudi's famous architecture and some of the best food you'll ever eat, there are so many reasons to visit Barcelona that it's hard to know where to start!
I lived in Barcelona for three amazing months, visited each of its quirky central neighbourhoods, and rigorously tested out its best rooftop bars, pavement cafes and beachside restaurants.
Whether it's a short city break or part of a larger Spain itinerary, here are my top 10 reasons to visit Barcelona.
10 Reasons to Go to Barcelona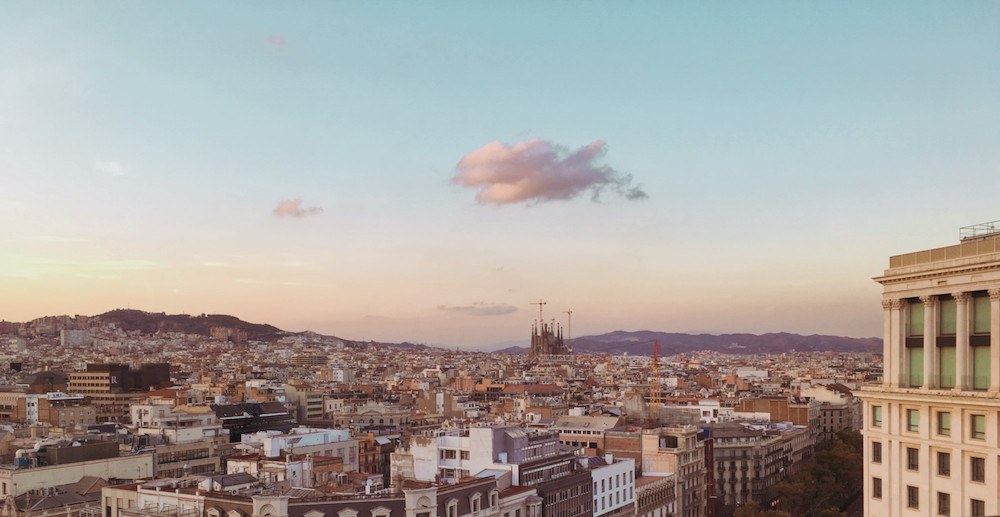 1. The Food
It would be difficult to have a bad meal in Barcelona.
For breakfast, pull up a stool at the Santa Caterina market in El Born for an espresso and typical crusty bread with tomato and salty cured jamon. Or go for a fresh flaky pastry at a pastisseria.
Have a long, drawn-out lunch of crayfish paella and crisp white wine at Agua on the beachfront, or in the beautiful dining room at the iconic Set Portes.
And dinner has to be a tapas feast, rubbing shoulders with the locals over small plates of chorizo in wine, golden croquetas, charred pimiento peppers and potatoes doused in spicy tomato sauce. You can't go wrong with Bar del Pla.
Click to read more about Spain's best food cities!
---
Looking to Eat (& Drink) Your Way Around Barcelona? Why Not Try a Food Tour?
Widely recognized as one of the best cities in the world for those who love to eat and drink (raises hand), Barcelona is full of well-rated food tours to try. With so many places to choose from in Barcelona, food tours are a great way to experience the best of the city's eats and drinks with an experienced local. Here are some of the best-rated Barcelona food tours to check out:
Tapas, Taverns & History Barcelona Food Tour: A 3.5 hour food extravaganza, this evening tour stops at 3 different tapas bars, feeding you enough to replace your dinner, and includes a guided walk through the historic part of Barcelona. Includes vermouth and lots of wine, this tour is all about helping you discover a non-touristy and authentic side of Barcelona's tapas scene. Check prices and availability.
Evening Taps & Wine Tour: Visit 3 different hand-picked venues to enjoy 8 Spanish wines paired with both traditional and modern tapas. You'll try some of the region's best reds, whites, sparkling and fortified wines, learning all about Spanish wines during stops at a traditional tapas bar, a bodega, and a wine bar. Check prices and availability.
4X4 Winery Tour with Tapas and Wine Tasting (Winery Day Trip from Barcelona): A 6-hour round-trip jaunt from Barcelona with a guide, this tour takes you to the Penedès Region, where you'll enjoy 4 wine and 4 cava tastings at 2 different family-run wineries, and enjoy some gourmet bites to go along with the wine. Check prices and availability.
---
2. Gaudi's famous architecture
Gaudi's exuberant buildings are destinations in their own right. From the soaring Sagrada Familia, which dominates Barcelona's skyline with its Gothic towers, to the quirky playground that is Park Guell, Gaudi's architecture elevates the city and it would be a crime to miss it!
If it's your first time in Barcelona, pack it all in with a walking tour. Having a guide take you around the city will add to your understanding of Gaudi's incredible style, and will ensure you don't miss any of the major landmarks.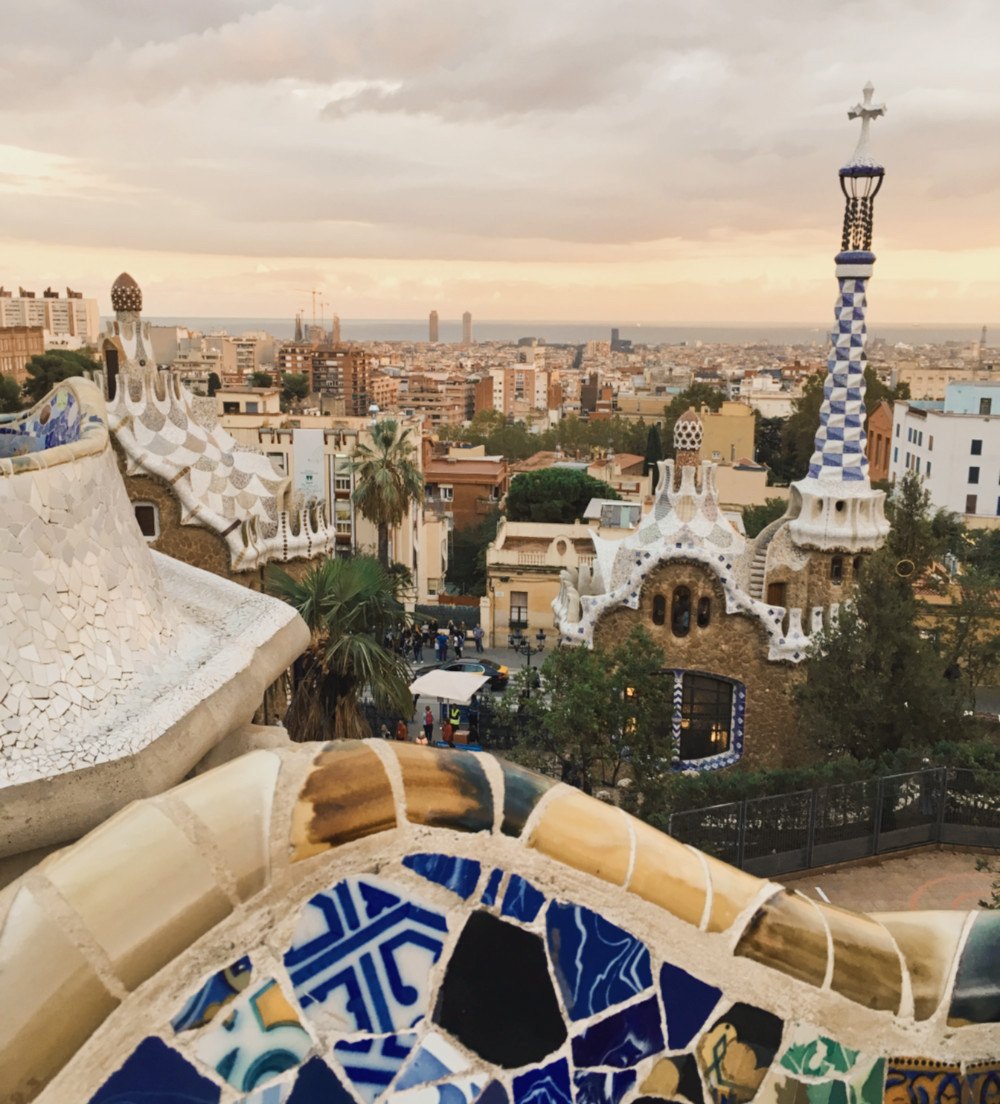 3. The Historic Gothic Old Town
Barcelona's Gothic old town is absurdly charming. The most gorgeous areas are the historic Gothic quarter, and the El Born barrio next to it.
Think medieval, maze-like narrow streets, stone buildings, and wide, tree-lined squares dotted with pavement cafes. Astonishingly, there are streets and streets of it — you could walk around these beautiful neighbourhoods all day, drinking in the wooden archways and balconies hung with washing, and never see the same street twice (you probably won't though — it really is a maze!).
For more information about Barcelona's awesome neighborhoods, check out our detailed Where to Stay in Barcelona guide.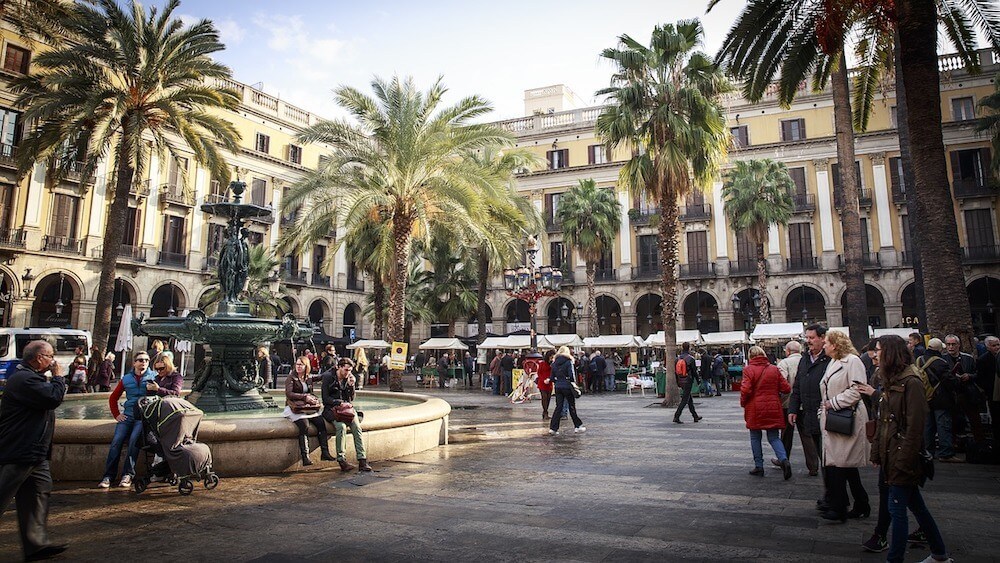 4. A City by the Beach
Barcelona has the best of both worlds: it's a charming city-break destination with an old town and a host of sights and attractions, but also has a really nice beach that you'll want to spend some time sunning yourself on.
There's a long boardwalk where you can join the locals for a morning run, plus lovely restaurants, cafes and bars on the beach.
The fishing village area of Barceloneta, which is the neighbourhood right alongside the beach, is a great area to visit for tapas and seafood.
5. Beautiful Rooftop Bars
More than any city I've ever visited, Barcelona is a city of rooftop bars.
It could be the fact that the weather's great almost year round, or the fact that Barcelona locals just know how to enjoy life, but it's hard to walk five feet without coming across a glamorous rooftop bar with great views of the city.
There are almost too many amazing rooftop bars in Barcelona to choose from, and most of them on the top floors of luxury hotels.
My favourite is the rooftop terrace at the top of the 5-star Hotel Casa Fuster. The views here are gorgeous and there's a bit of a secret vibe — I visited twice and both times it was mainly locals enjoying the views of the Passeig de Gracia. Definitely go at sunset.
6. A Walkable City
With most of Barcelona's main attractions taking up a small area in the historic old town, and lots of narrow winding streets that are not at all car-friendly, you really can spend your days walking the city.
I think walking around Barcelona really lets you soak in its buzzy atmosphere, and get under the skin of the city's history and lifestyle in a way you would never experience from inside a taxi.
Plus, the underground metro system is cheap and easy to use for when you want to venture further afield.
While you may want to rent a car if you're planning any road trips from Barcelona, there's no need for one when exploring the city. Many day trips from Barcelona can be done without a car, as well, including a visit to the lovely city of Girona.
7. Sunset Aperitifs
Barcelona locals love a sunset aperitif!
Walking around the city in the afternoon and evening, you'll see locals spilling outside pavement cafes and propping up vibey tapas bars. It really is one of the most convivial atmospheres in the world.
Try a juicy red wine, a dry sherry, a gin and tonic, or my favourite – and Barcelona's drink of choice – a bitter-sweet red vermouth. Drink it with an olive and an orange slice – a seriously delicious drink to savour as the sun goes down.
8. A City of Festivals
There's always a party in Barcelona!
Seriously, I lived there for three months and there was not a day in that entire time when there wasn't some kind of festival or fiesta taking place somewhere in the city.
From running fire devils to giant puppet processions to food fests to castle building (giant human pyramids) there is ALWAYS something exciting going on.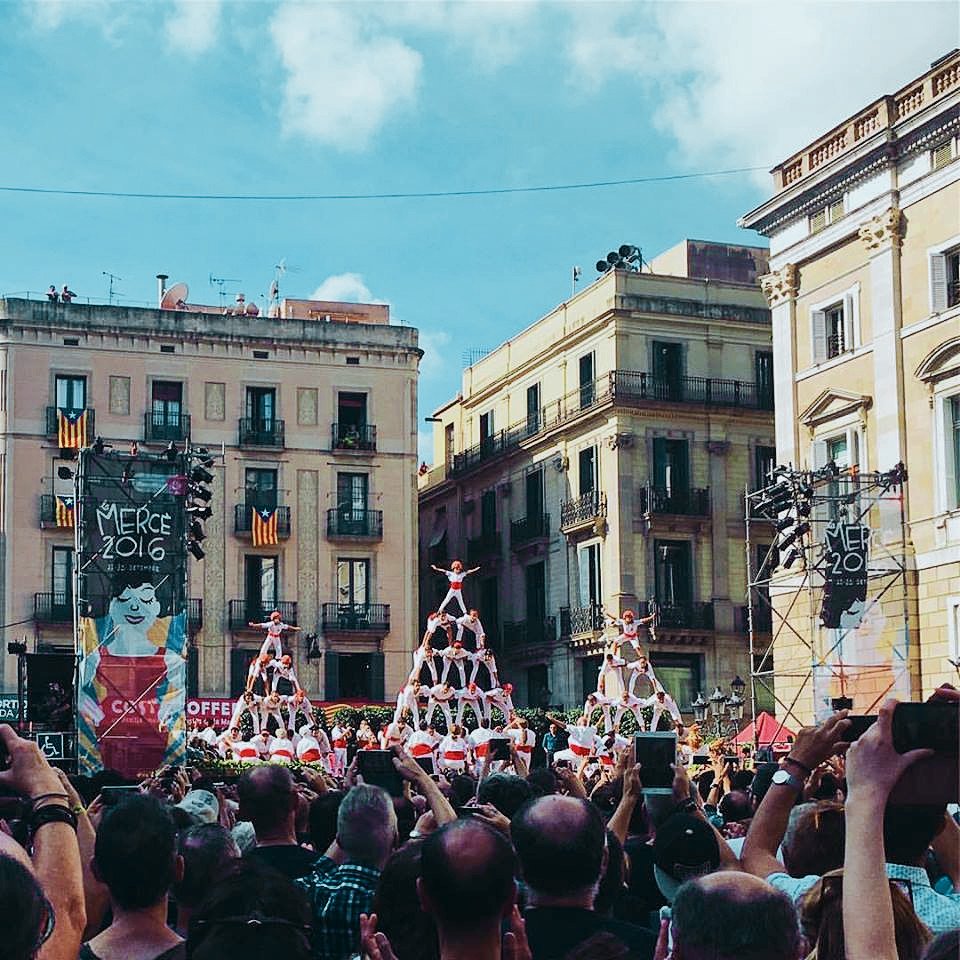 9. Quirky Street Art
Barcelona is an artistic city, and if you like street art I'd highly recommend doing a walking tour, or venturing out on your own to spot some seriously cool graffiti and street art.
The best places to find street art in Barcelona are the neighbourhoods of Raval and El Born.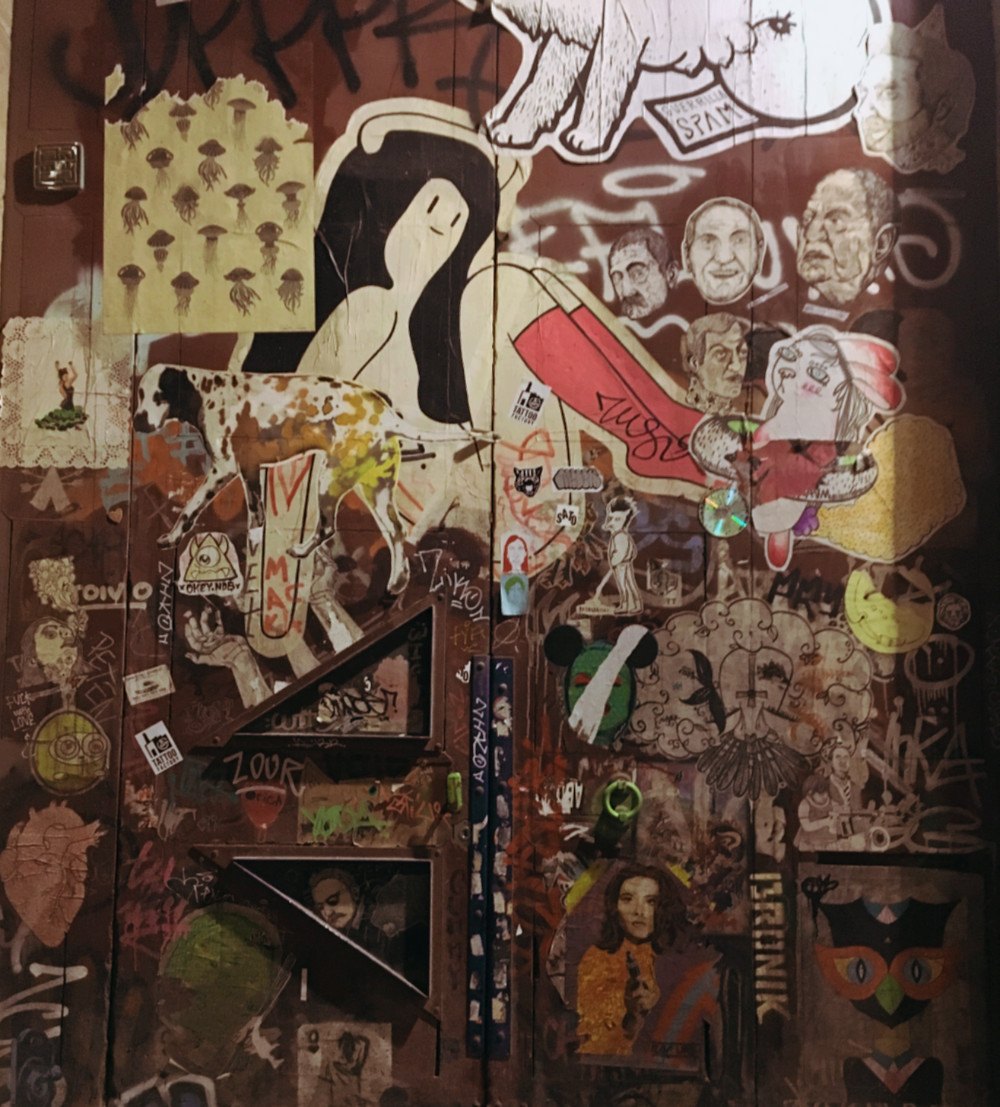 10. Sweet Treats
There's always room for dessert! If you have a sweet tooth, you'll love Barcelona. Think ice cream piled high, churros dipped in chocolate, flaky pastries and incredible chocolates and desserts.
One of my favourite places in Barcelona is La Xocolateria by Oriol Balaguer . They make incredible chocolate-filled croissants, cakes and churros, and have drinking chocolate literally on tap!
---
Like this post? Pin it for Later!