1 Day in Galway: The Best Activities in Galway if You're Short on Time. Former Galway resident Hannah Logan shares her personal Galway city guide, and answers the question, 'what to do in Galway Ireland.' Plan your trip to Galway with Hannah's suggestions for the best things to see in Galway, activities to do in Galway, and where to eat and drink in Galway City.
This is a guest post from Hannah Logan of Ireland Stole My Heart


Disclosure: This 1 day in Galway itinerary contains affiliate links. That means we earn a commission when you use the links on this site to book a hotel, buy your travel insurance, shop for travel essentials, etc.. You don't pay anything extra. If you'd like to learn more about how this works, you can read more under our Disclaimer page.
***
For anyone headed to Ireland, a visit to Galway is an absolute must. Located on the west coast of the country, along the famous Wild Atlantic Way, Galway is a favourite city for tourists and locals alike. Colourful buildings, lively pubs, and plenty of Irish craic all adds to this city's charm.
While Galway is a great place to use as a base to explore the west coast, it is pretty small, making it easy to see and do a lot in one day. So for those travellers who are short on time and only have one day in Galway, here is how to spend the perfect day!
The Best Activities in Galway: Table of Contents
---
Start Your Day: Find the Best Breakfast in Galway
If you've spent the night in Galway, or had an early arrival, then you better grab a good breakfast to start your day. There's no shortage of breakfast stops in the city, but I definitely have my favourites.
If you are looking for a full breakfast with both Irish and American style breakfast options, then I recommend McCambridge's, a local, family run restaurant on Shop Street.
If you aren't a big breakfast person, then pop into the Gourmet Tart Co. on Abbey Gate Street Lower for a cup of tea or coffee and a pastry. The almond croissants are to die for! You can eat in or take it with you to go if you are ready to explore the city.
Things to See in Galway Ireland: Make Your Way Through This Must See in Galway List
Galway is best explored on foot, so grab a map from your hotel or the tourist office (or download one to your phone) and get ready to explore. Although the city is small, there are a good number of attractions and things to see and do in Galway, including plenty of free things to do in Galway. I recommend adding the following to your what to see in Galway list.
Galway Cathedral
Located on Gaol Road, the Galway Cathedral is one of the highlights of the city. It's one of the youngest cathedrals in Europe, but that doesn't make it any less impressive. The highlight of the Galway Cathedral is the stained glass windows which are truly spectacular if you get a bright, sunny day. The cathedral in Galway is free of charge to visitors.
Staying in Dublin? Check Out Our Where to Stay in Dublin Neighborhood Guide.
Lynch's Castle Galway
Don't get too excited, because there isn't a huge castle in the heart of Galway city, but Lynch's Castle (today a bank) is still a unique building that's worth a visit.
The family who owned Lynch Castle is also tied to one of Galway's most notable legends. It is said that in the 1400s, Mayor James Lynch hung his own son for killing a Spaniard in a fight over a woman. The community tried to protect him by forming a 'lynch mob' (it's said this is where that term originated). However, it was no use because in the end, his own father, the mayor, hung him from a window. That same window, Lynch's Window, can still be found in Galway on Market Street.
Eyre Square Galway
Eyre Square is a small park space in the heart of the city. It's especially beautiful in the spring and summer with all the flowers. There are a number of benches and places to sit, making it the perfect place to rest your feet for a bit and people watch.
The Spanish Arch in Galway
Built in the 1500s, the Spanish Arch was originally an extension on the city's walls, however in the 1700's much of the building was destroyed by a tsunami. Today, part of the arch remains and is a popular photo spot for those headed to the Galway City Museum and the Long Walk.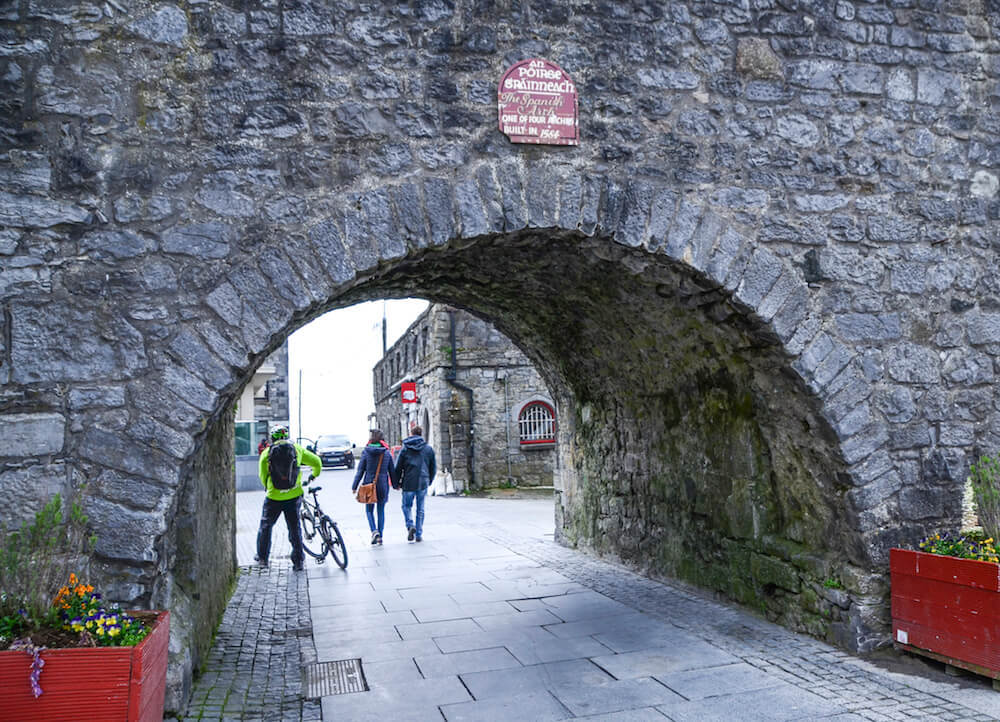 Galway City Museum
The Galway city museum is located beside the Spanish Arch and is free of charge to all visitors. There are three floors in this small museum with historic items that tell the history of Galway. The main highlight of the museum is the fully intact Galway Hooker boat.
The Long Walk
If you've ever heard the original Galway Girl Song (not the Ed Sheeran version), then the term 'The Long Walk' probably sounds quite familiar. You can take a stroll down the old long walk yourself, which is known for its bright and colourful houses and views out into Galway Bay. Just pass under the Spanish Arch and keep walking.
Make sure to keep your camera at the ready as you explore. Galway is very photogenic, with cool street art, picturesque alleyways, and lots of colour.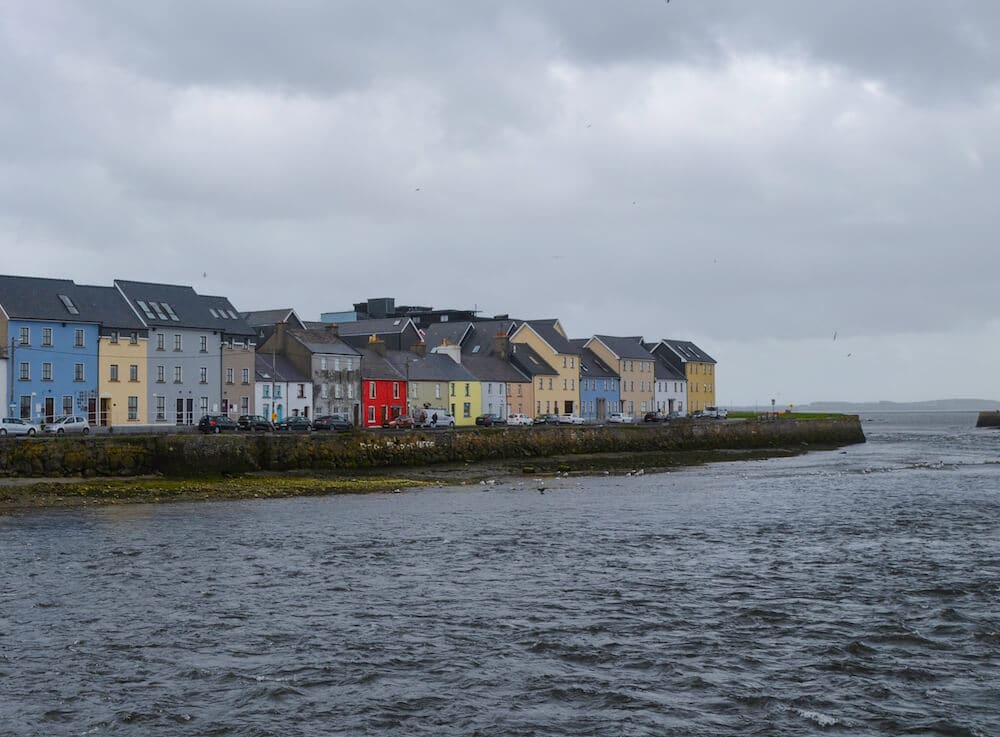 Popular Tours, Excursions & Activities in Galway
---
Mid-Day Eats: Where to Grab Lunch in Galway
Depending on how hungry you are and what you feel like, there are a ton of lunch options in Galway. If you are looking for something cheap and easy, pop into any of the city's pubs for a soup with brown bread or a toasted special (usually a ham or chicken sandwich with tomato, onion, and cheese).
If you're hungry, I definitely suggest heading to McDonagh's on Quay Street. They have the best fish and chips in Galway. You can be seated in the dining area, walk up to the takeout bar and get it to go, or hop on one of the bar stools in front of the window.
If you'd like something a little more relaxing, I suggest Cupan Tae on Quay Lane. This adorable tea shop serves up delicious tea, scones, pastries, salads, soups, and sandwiches. You can even order afternoon tea here if you want to make your day in Galway a little more special.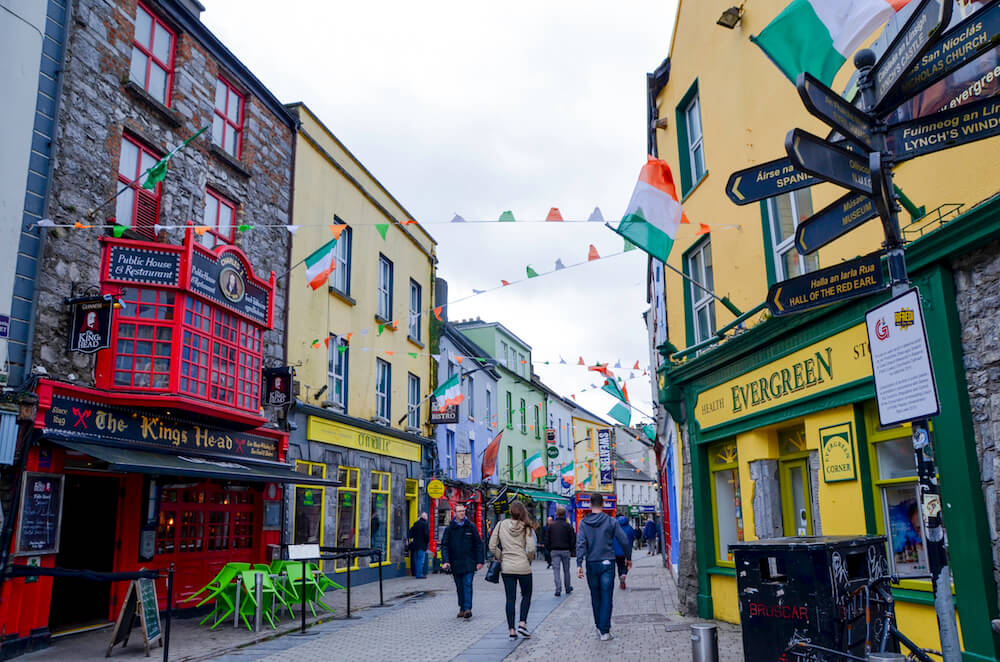 ---
Explore Shop Street and the Surrounding Alleyways
Shop Street (which turns into High Street and Quay Street) is the heart of the city and it comes alive in the afternoons and evenings as people go about their shopping and the pubs start to fill up. This is also where you'll find the city's famous buskers and street performers, many of which are quite good! There are lots of hidden gems in this area and the off shooting streets and alleyways, so keep an eye out for the following:
Charlie Byrnes Bookshop
Charlie Byrnes Bookshop is a local favourite. I'd come here almost once a week when I lived in Galway. It's a massive bookstore with new and used books for all ages and covering all genres. A must visit for any book lover!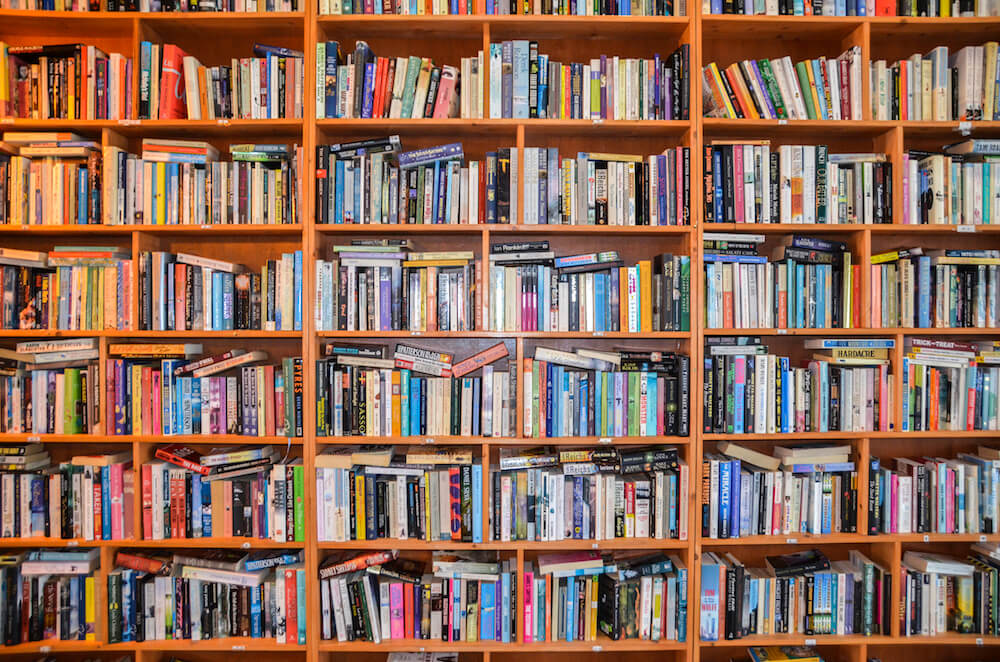 Thomas Dillon & Sons
Galway has no shortage of jewelry stores, but if you are looking for some good, Celtic jewelry then this is where to come. Thomas Dillon & Sons is the original creator of the Irish Claddagh ring and they sell them for men and women in gold, silver, and with precious stones. They also have a Claddagh ring museum in the back with plenty of photos, articles, and information not just about the ring but about the history of the Claddagh, an area within Galway city, itself.
Kirwan's Lane
Kirwan's Lane is a scenic, medieval lane in Galway city that is a favourite for photographers. It's lined with shops and restaurants and was named after one of the 14 tribes that ruled Galway City.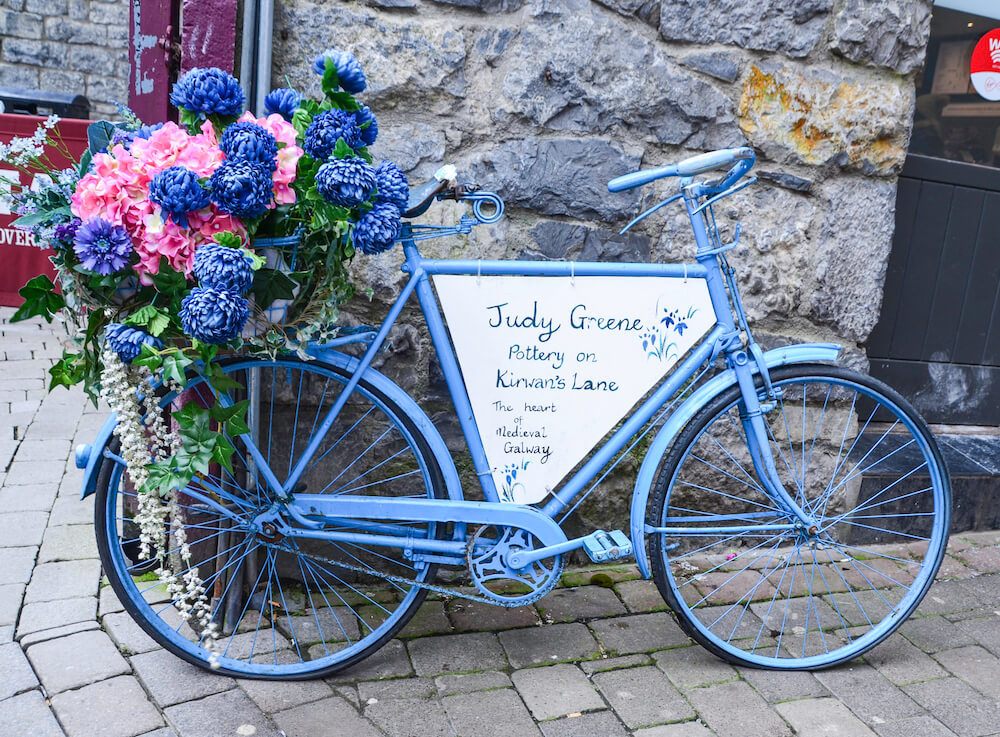 ---
Dinner Time! Where to Eat in Galway
As mentioned earlier, Galway is turning into quite the foodie destination. While pub food is always a favourite, there are some nicer restaurants to choose from as well. Galway also has some great pick for vegetarians and vegans and a number of the restaurants cater to gluten intolerances and allergies. Some of my top suggestions for the best food in Galway include:
Kai Café and Restaurant: Irish and European fare created from local ingredients.
Ard Bia at Nimmos: A 'world-inspired' menu with plenty of fresh seafood dishes. There are also gluten free and vegetarian options.
Blakes Bar: Plenty of Irish dishes, a bit more upscale than a traditional pub.
Monroe's Tavern: Great for pizza and a pint. Monroe's is known for its live music as well.
---
A Night Out at the Pubs
Galway is known for its pubs, most of which offer live music, including trad music, at least a few nights of the week. Many of Galway's pubs have a 'best' night to visit, so it's always worth asking the locals where a good spot to go is for the night you are visiting. That being said, you can't go wrong with The Kings Head, Tig Coili, or the Quays for a true Irish pub experience. Grab a pint of Guinness or, a locally crafted brew called Galway Hooker (named after the boat, not prostitutes). If you are looking for something a little more upscale, try the bar at The Meyrick Hotel in Eyre Square.
---
Where to Stay in Galway
Staying overnight in Galway? There are plenty of accommodation choices for all budgets within the city centre. I recommend the following.
Galway is a must when visiting Ireland, even if you only have one day. With so much charm and plenty to see and do, you're bound to fall in love with this west coast city.
---
More Ireland Trip Planning Resources
---

About the Author
After graduating university in Canada, Hannah Logan impulsively moved to Galway, Ireland – a decision that changed her life and turned her into a travel addict. Today, she writes about her travels on her own websites, Ireland Stole My Heart and Eat Sleep Breathe Travel, as well as for a number of other publications.
Like This Guide? Pin it for Later!