Where to Stay in Dublin, Ireland. Advice from a local expat and travel blogger about the best neighborhoods to stay in Dublin, Ireland! (Plus 18 hotel recommendations)
We created this guide in collaboration with Danielle, a freelance writer and blogger at Boots Not Roots, who currently lives in Dublin with her husband.
If you're planning a trip to Ireland and/or the UK, be sure to check out our other guides: Where to Stay in Belfast and Where to Stay in Glasgow. We also have more trip planning articles on our Ireland and Scotland pages.
Where to Stay in Dublin: A Quick Guide to Finding The Best Area to Stay in Dublin
If you're planning a visit to the city and are wondering about the best places to stay in Dublin, start with this quick guide to Dublin's best neighborhoods!
We've added detailed info about all the best areas to stay in Dublin later in this Dublin neighborhood guide, but we also wanted to provide an at-a-glance summary of our top picks for Dublin's best neighborhoods. Each of the neighborhood names is clickable, and will take you to more detailed info about that section below. But for now, here's a summary of Dublin's best areas to stay!
Best Places to Stay in Dublin: The Best Neighborhoods to Stay in Dublin
Best Places to Stay in Dublin: Three Seaside Villages Worth Exploring: If you'd rather get out of the city, Dublin has some lovely seaside villages less than an hour from the city centre. These make great options for staying outside Dublin's centre, or for taking a daytrip from Dublin.
Malahide: Just 30 minutes from the city centre, Malahide has a quaint village feel, and great shopping and dining. It's also got a lovely castle.
Howth: With sweeping seaside cliffs to hike along, Howth is a great spot if you want to connect with nature. A traditional fishing village, there's also plenty of quaint pubs and restaurants when you get hungry.
Greystones: Considered a gateway to Wicklow County, Greystones is another lovely village with sweeping views and loads of cozy spots to quench your thirst.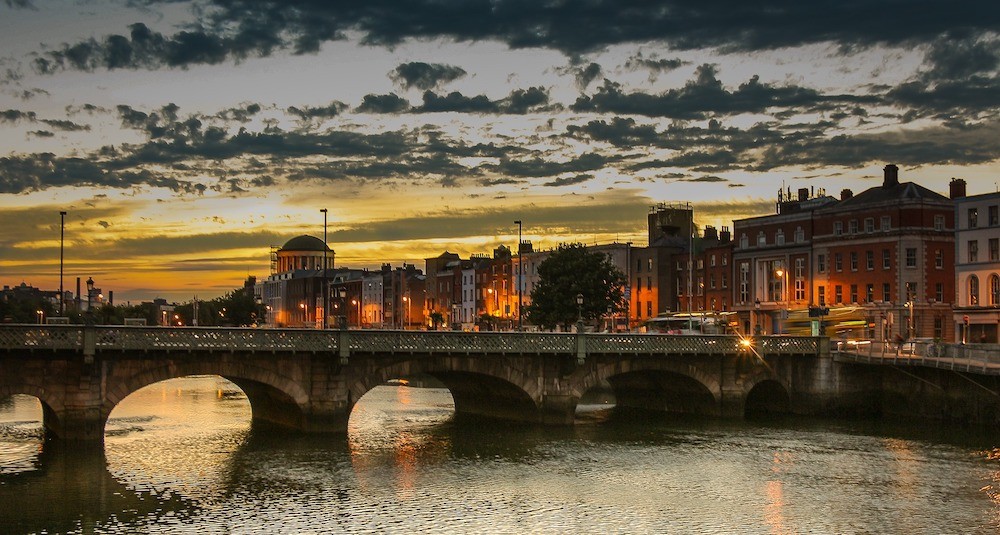 Long listed near the top of many travellers' bucket lists, Dublin is a city of quaint lanes, cozy pubs, and delightful brick buildings marked by bright and cheerful doorways.
But beyond the stereotypes, Dublin is also an incredibly creative and vibrant city, set on transforming itself into a young, urban and modern city that's home to both tech start-ups and tech giants, entrepreneurs, and a world-class food and drink scene.
Like many cities, Dublin is divided by a body of water, and the River Liffey provides a vibrant riverfront scene in parts. Neighborhoods south of the Liffey (even-numbered) are known for being more affluent and touristy, while those north of the Liffey (odd-numbered) are more residential and (stereotypically) rougher around the edges.
Dublin 2 (much of the city centre, south of the Liffey) and 4 (the south bank of the Docklands area) are most commonly visited by tourists, and contain some of the most famous sites, like Trinity College, Temple Bar, and St. Stephen's Green. Dublin 6 is affluent and more residential, while Dublin 8 is considered "up-and-coming," but still a bit more run-down than the rest of the traditionally touristy areas (Portobello is in 8). And while these rougher areas may seem a bit more run down, they're not unsafe: as long as you have your wits about you, you shouldn't face any issues in all of Ireland. Dublin is a very safe city overall!
As expected with a city of Dublin's size, there are of course plenty of neighborhoods to choose from when considering where to stay in Dublin, but we've focused on what we think make the best choices for visitors to the city interested in sightseeing and experiencing local life: the Creative Quarter, Temple Bar, the Docklands, Fitzwilliam and Merrion Squares, Portobello, and Stoneybatter. For those looking for a reprieve from city life, we've also introduced three seaside villages to visit from Dublin (or to stay in): Malahide, Howth and Greystones.
The tips below are from our Dublin city expert, Danielle, who lives in Dublin and happily agreed to share her immense knowledge of the city with us!
Where to Stay in Dublin: The Creative Quarter is the Best Place to Stay in Dublin for a Lively, Boutique Vibe
Great area for: ✓ Independent Boutiques ✓ Pubs, Cafés & Restaurants ✓ Local & Authentic ✓ Artsy & Vibrant
While most guidebooks will direct you to Grafton Street for the best shopping in Dublin, I think there's a strong case to be made for the Creative Quarter, an area of about 6 square blocks a few blocks east of Grafton St. Don't get me wrong, Grafton Street is worth the visit. But, if you're looking for locally-owned spots, and authentically Dublin shopping, eating, and drinking, then the Creative Quarter is the place to be.
Start your day at Clement & Pekoe (50 South William St.) for the best mocha in the city. Paired with one of their lovely pastries, it's sure to tie you over until brunch. If the weather is nice, take a stroll down S. William Street and pay a visit to the Molly Malone statue and St. Stephen's Green.
My very favorite brunch in the Creative Quarter is at Odessa (13 Dame Ct). The salmon Eggs Benedict is to die for, and a great cure for a hangover. If you enjoy sweet flavors in the morning, San Lorenzo's (73-83 South Great George's Street) has an unbelievable Coco Pops version of french toast. You have to see it to believe it!
Once you've had your fill of brunch, spend time exploring the independent boutiques the Creative Quarter is known for. George's Street Arcade (St. George's Mall, between Drury St. and South Great George's St.) and Powerscourt Centre (59 South William Street) will fulfill any shopper's dreams.
As the afternoon winds down, head to Cocoa Atelier (30 Drury St) for the best macaroons in the city, or Idlewild Bar (14 Fade St) for an afternoon cocktail. For dinner, head to Market Bar (14A Fade St) for Irish style tapas or The Ramen Bar (51 William St S) for the best ramen in the city. Top the day off with a night of partying at Pygmalion (59 South William Street) or, for a quieter end to the day, head to the Stag's Head (1 Dame Ct), a traditional Irish Pub.
Drury Court Hotel
Drury Court Hotel – A personal recommendation! We (Wandertooth) stayed here in 2017 and quite enjoyed it. It's a clean and comfortable value-focused hotel with a nice cozy pub attached. Located on the edge of the Creative Quarter, this place offers comfortable and spacious rooms with cozy, traditional décor. In-room facilities include coffee and tea making, television, and a hairdryer, and the location is great, friendly staff, and great value offered by this property. A great wallet-friendly option in the city center.
Check Availability & Prices on
Booking.com / TripAdvisor
---
The Westbury
The Westbury – Featuring elegant furnishings and a beautiful Art Deco interior, this is a luxury 5-star property that's perfectly located near the Creative Quarter on Grafton Street. With fantastic ratings from past guests, the rooms offer designer bathroom products, premium-quality mattresses, iPod docks, and Nespresso machines. Tip: make reservations to enjoy afternoon tea at The Gallery, including sandwiches, scones, and desserts.
Check Availability & Prices on
Booking.com / TripAdvisor
---
Brooks Hotel
Brooks Hotel – A 4-star design hotel right in the Creative Quarter, this place has a reputation for taking great care of guests from the minute they arrive. Bright rooms include high-quality furniture, an iPod dock, tea/coffee making, and a selection of homemade biscuits. Bathrooms are also highly rated, featuring Parisian Metro tiles and great showers! Past guests were impressed by the delicious cooked-to-order breakfast.
Check Availability & Prices on
Booking.com / TripAdvisor
---
If you're travelling as a group or would prefer to have the comforts of home during your time in Dublin, there are a few lovely-looking holiday apartments in this part of the city:
Related: Check out the Best Day Trips from Dublin!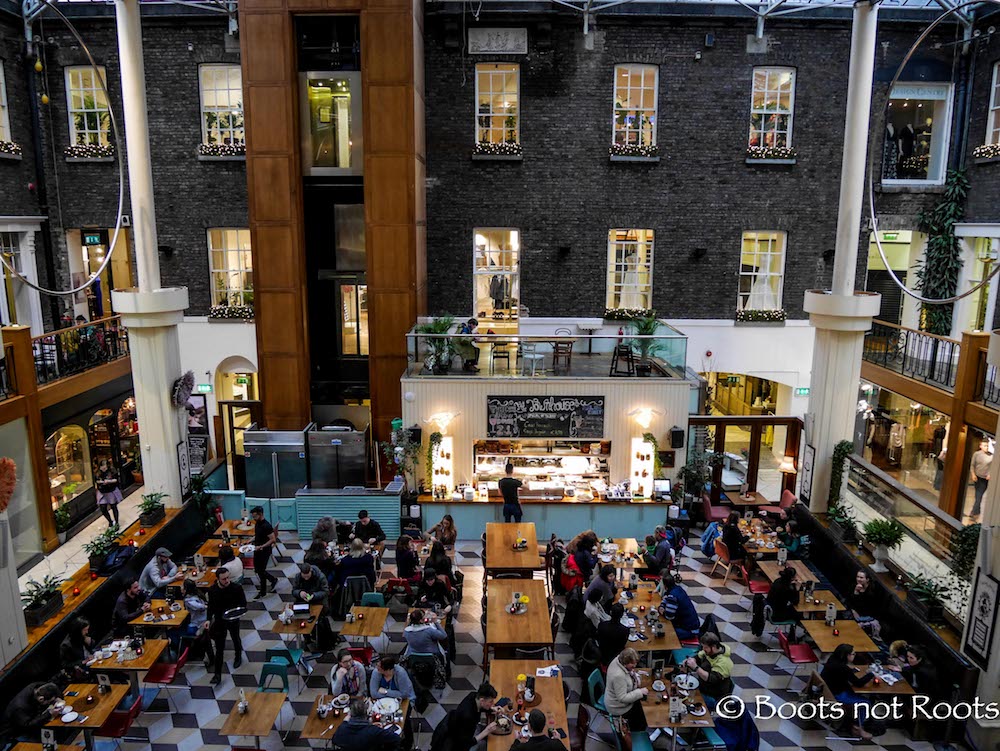 Where to Stay in Dublin: Temple Bar is The Best Area to Stay in Dublin for Nightlife
Great area for: ✓ Pub Crawls & Parties ✓ Sightseeing ✓ Food & Drink ✓ Nightlife
An area filled with pub-crawlers, stag party-goers, and tourists galore, Temple Bar is Dublin's nightlife and tourist hub. While this isn't my favorite place in Dublin, it is a place everyone should see at least once. And if you love partying, then you'll feel right at home. Without a doubt, Temple Bar is the best area to stay in Dublin for nightlife.
To cure your hangover, brunch at The Woolen Mills (42 Ormond Quay Lower) is an absolute must-do. On your way, be sure to stop and get that iconic Dublin photo of the Ha'Penny Bridge, the first bridge connecting the north and south sides of Dublin. Afterwards, wander around the Temple Bar area, and be sure to pop into the iconic bar from which the area gets the name, The Temple Bar itself (47-48 Temple Bar). This area of town is the best for people-watching, and The Temple Bar is a great place to do it: I once spent over 4 hours sipping on a pint while watching the street life and listening to traditional Irish music. It's a must-do while in Dublin!
For dinner be sure to check out Klaw (5A Crown Alley) if you like oysters, or Rosa Madre (7 Crow Street) for amazing Italian food. If you're a burger fan, you can't miss Bunsen (22 Essex St. East) either!
Despite being a tourist mecca, Temple Bar has some amazing food and drink options, including quiet, local pubs. Check out The Ivy (1-4 Parliament St.) for a nice cocktail, or its neighbour, The Oak (81 Dame St), for a quieter, cozy pub experience.
Know that all good Temple Bar visits end with a haphazard pub hop through the streets! Fortunately, the pubs close pretty early, so you'll be able to recharge and get some rest before the next day of adventuring!
The Clarence Hotel
The Clarence Hotel – A bright and beautiful mid-sized boutique, the Clarence is a must for U2 fans, as it's owned by Bono and The Edge. Rooms are bright and simple, with lovely wood features, clean lines, and crisp colours. Located on the river in the heart of Temple Bar, this hotel also offers highly-rated on-site dining, drinking and wellness options, including The Octagon bar, Cleaver East restaurant, The Liquor Rooms (cocktails), and Bison Bar and BBQ.
Check Availability & Prices on
Booking.com / TripAdvisor
---
The Merchant House
The Merchant House – Housed in a historic town house dating back to the 1720s, the Merchant House offers luxury suites with a 'feels like home' feel to them. Unlike a traditional hotel, there is no reception area at this property, making it a more like a cross between a hotel and a holiday apartment, and necessitating you communicate your arrival time in advance. Windows are soundproofed with double glazing, but the hotel does face a busy street, which may require earplugs if you're an extremely light sleeper.
Check Availability & Prices on
Booking.com / TripAdvisor
---
Harding Hotel
Harding Hotel – A well-priced option in a lovely brick building, the air-conditioned rooms are on the small side, but are cozy, comfortable and colorful, offering tea and coffee facilities, a mini fridge, and flat screen TVs. Overlooking the Christ Church Cathedral, many rooms have great views of the church, and you can hear the bells chiming throughout the day and night (so request a rear facing-room if you are a light sleeper). Breakfast is available, and the on-site Copper Alley Bistro serves a mix of Irish and International cuisine.
Check Availability & Prices on
Booking.com / TripAdvisor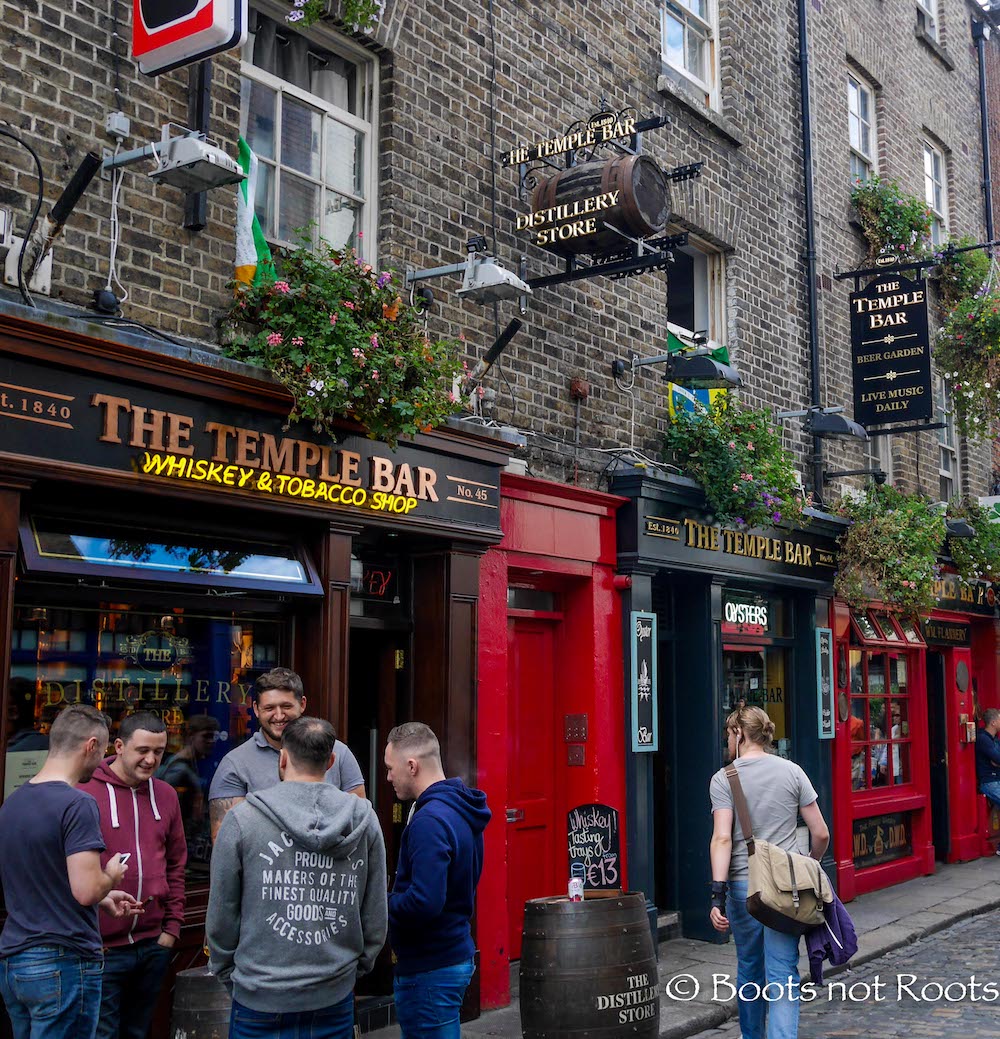 Related: Check out these 12 Amazing Dublin Tours!

Where to Stay in Dublin: The Docklands Show A Modern Side of Dublin
Great area for: ✓ Upscale & Modern ✓ Quiet ✓ Off-the-Beaten-Path
Commonly known as 'Silicon Docks', the Docklands is Dublin's tech hub, and is an area bustling with tech professionals, and filled with high-class hotels, organic food shops, and upscale coffee shops. With glass-covered buildings, fancy architecture, and modern art, you'd be forgiven for thinking you've been transported to another city altogether. The Docklands is my favorite part of the city, as it's something entirely new and different from the traditional older and tourist-filled sections.
The Docklands are a great place to stay if you're looking for something more upscale, modern, and quiet. During the day it's filled with techies, but at night it's quiet and far away from most tourists. Be sure to grab a coffee at 3Fe (32 Grand Canal Street Lower), brunch at HerbStreet, and dinner at HQ (both on Hanover Quay). While in the area, it's worth seeing if you can get a table at Paulie's, which I'm told by my Italian friends is the best Italian-style pizza in Dublin (58 Grand Canal Street Upper).
Maybe it's because I'm here every day for work, but I absolutely love this section of Dublin. Still undiscovered by most tourists, the Docklands offers a peaceful reprieve from the buzzing city center.
The Marker Hotel
The Marker Hotel – A luxury 5-star featuring an onsite spa and infinity pool, sleek urban design, and breathtaking views over the mountains and sea, The Marker has everything you'd expect from a design-forward 5-star. Rooms are bright, thanks to floor-to- ceiling windows, with contemporary décor, and Italian marble bathrooms with heated floors and towel racks. Past guests love the top-notch service, design, spa, and location/setting.
Check Availability & Prices on
Booking.com / TripAdvisor
---
The Spencer Hotel Dublin IFSC
The Spencer Hotel Dublin – With bright and beautiful rooms, and design touches throughout, The Spencer is well located for the Dublin Convention Centre and offers good 4-star value. Air-conditioned rooms are more spacious than most, and include a flat-screen TV with cable, and a coffee/tea machine. Ask for a room with a balcony for great city and river views! Past guests mention good food at the on-site Asian fusion restaurant. The hotel also features a fitness suite, a pool, and spa.
Check Availability & Prices on
Booking.com / TripAdvisor
---
Clayton Hotel Cardiff Lane
Clayton Hotel Cardiff Lane – In a lovely location right beside Samuel Beckett Bridge, this hotel offers simple and spacious rooms, with comfortable furniture and a business travel vibe. Grafton Street and Temple Bar are just 20 minutes away on foot, and past guests seem to appreciate the friendly and helpful staff. Club Vitae Health and Fitness Club seems to be well-maintained and is a guest favourite…no surprise given the 22 m lap pool, spa bath, sauna, steam room and gym.
Check Availability & Prices on
Booking.com / TripAdvisor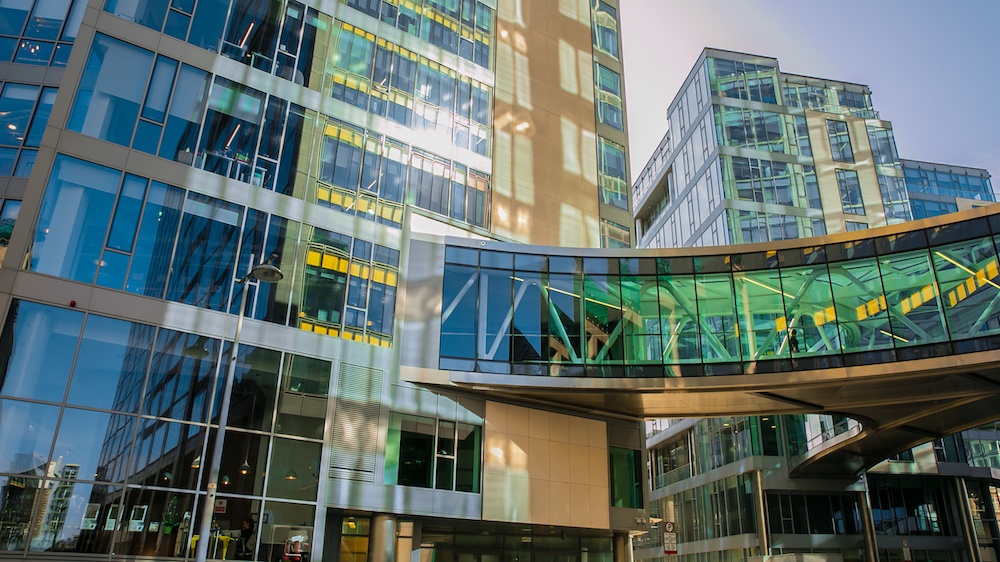 Related: Check out Choosing the Best Whiskey Tour in Dublin
Where to Stay in Dublin: Merrion and Fitzwilliam Square Are A Great Area to Stay in Dublin for Local Living
Great area for: ✓ Off the Beaten Path ✓ Convenient & Central ✓ Quiet ✓ Local Vibe
A bit off the tourist track, but still close enough to count as part of the city center, you'll find Merrion and Fitzwilliam Squares. Much quieter than the buzzing Temple Bar and the Creative Quarter, you're bound to find locals roaming around this unique part of the city.
Both Merrion and Fitzwilliam Squares are a sight to see on their own, and well worth a visit even if you don't stay in this area. One of my favorite things to do on a sunny day is grab a sandwich and coffee from Coppa Cafe (15 Ely Pl.) and head to Merrion Square with a book, lounging around for hours on end. If you are in town on a rainy day, the Natural History Museum (Merrion St Upper), known to locals as the "Dead Zoo", is a fun spot to spend the day. Don't be surprised if you spend longer than you expected there – it's a fascinating place!
While in this area of town you also can't miss Trinity College. The Book of Kells is worth waiting in line for (I've been four times in the last year!), and the college grounds are gorgeous.
Finally, after a long day of walking around don't miss Ely's Wine Bar (22 Ely Place) for dinner and drinks. It's a bit pricey, but is a fantastic way to end a day exploring Dublin.
Conrad Dublin
Conrad Dublin – A highly-rated 5-star, this hotel has been beautifully renovated, with sophisticated rooms that mix modern amenities with wooden floors, original Irish art pieces, and oak panels. A Nespresso machine is available in every room, and you can dine at the all-day brasserie, Coburg Restaurant, or have a drink at Lemuel's lounge bar. Past guests love the service and ambience, and it's in a great location opposite the National Concert Hall.
Check Availability & Prices on
Booking.com / TripAdvisor
---
The Merrion
The Merrion – Another lovely 5-star hotel, the Merrion is as upmarket and sophisticated as the Conrad is young and sleek. With Italian marble bathrooms, an infinity pool and Ireland's only 2-star Michelin restaurant, there's a lot to like about this hotel! Rooms are sumptuous, and service is top-notch, with past guests mentioning they felt like royalty. The Cellar Restaurant, No. 23 bar, and on-site spa, gym, and steam room round out a great offering.
Check Availability & Prices on
Booking.com / TripAdvisor
---
Premier Suites Plus
Premier Suites Plus – Offering fresh and contemporary suites with the added amenities of living space and kitchens, these are a great non-traditional option in the area. The apartments can sleep up to 4, and feature a modern bathroom, bedroom with a huge king size bed, and a lounge with kitchen. Some apartments even have a jacuzzi and sauna. With a bus stop just outside the entrance, these apartments are also very well connected for exploring the city.
Check Availability & Prices on
Booking.com / TripAdvisor
---
If you'd like a few more options in this area, there are some lovely-looking accommodations directly north of St. Stephen's Green (a large public park) and to the west of Merrion Square:
The Cliff Townhouse – A great choice for history buffs, this hotel is housed in a Georgian-style Townhouse that's 250 years old. Ask for a Parkview room for great views over St Stephen's Green (8.7 / 10 on Booking.com).
The Shelbourne – The Irish constitution was written here in 1922, but rooms have been updated since with a recent renovation! Rooms have lovely marble bathrooms and huge king-size beds, and the health facilities include a 19-metre swimming pool, thermal facilities and all kinds of spa treatments. (9.1 / 10 on Booking.com).
Buswells Hotel – A boutique hotel with traditional decor, rooms offer fluffy duvets and feather pillows, and modern touches such as plasma-screen TVs and a tea and coffee maker. Past guests mention the location in a quiet area yet two blocks away from the action (8.8 / 10 on Booking.com).
Related: Make sure you try the Best Selling Literary Pub Crawl in Dublin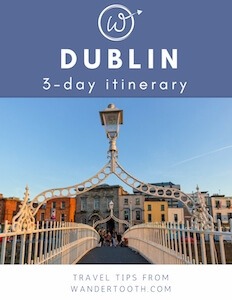 Where to Stay in Dublin: Portobello is Hipster Dublin at its Finest
Great area for: ✓ Street Art & Hipster Cafés ✓ Young & Cool ✓ Local Living
Portobello is like the Portland of Dublin. With a quirky, hipster vibe, uber cool coffee-houses, and accompanying street art on every corner, this area of town is bound to make any hipster's heart sing. Off the tourist track, this is the perfect place to see how the locals live.
While in the area be sure to have brunch at Brother Hubbard South (46 Harrington St), pop by the Copper House Gallery (St Kevin's Cottages), and have a pint and a pizza at the Bernard Shaw (11-12 Richmond St S). If it's a sunny day, stroll along the canal for a pint at the Barge Pub (42 Charlemont St).
Portobello is where you'll see the young side of Dublin, and discover the simple joy of chilling next to the water with a pint of beer and greasy pizza!
Portobello B&B
Portobello B&B – 'Feels like home' is the name of the game at this place. Offering simple but cozy rooms, fast wi-fi, and a great breakfast, this B&B is in a perfect location for getting to know the 'real' Dublin. The best thing about Portobello B&B is probably its breakfast, which past guests rate highly. The comfortable rooms and helpful, friendly owners are also appreciated. You can reach the city center in 20 minutes by walking, or take a bus. Bus 16 to the airport departs in front of the B&B.
Check Availability & Prices on
Booking.com / TripAdvisor
---
Camden Court
Camden Court – A clean and comfortable mid-range option, this hotel offers well-appointed rooms; a leisure centre with pool, hot tub, and sauna; and an on-site restaurant and bar, with traditional Irish pub right next door. An 8-minute walk from St Stephen's Green, it's well-connected to Dublin's main attractions. Consider asking for a room on the highest floors or away from the main road, as Camden street can be noisy at night.
Check Availability & Prices on
Booking.com / TripAdvisor
---
Hilton Dublin
Hilton Dublin – Offering bright, air-conditioned rooms with large windows, a fully-stocked mini-bar, extra comfortable beds, and rain showers, past guests were impressed by little touches, such as the complimentary chocolate chip cookies and on-site coffee machines. The hotel overlooks the Grand Canal, and the LUAS light rail stops right in front, bringing you to Grafton Street if you don't feel like making the 10-minute walk. There's a nice on-site fitness centre and restaurant.
Check Availability & Prices on
Booking.com / TripAdvisor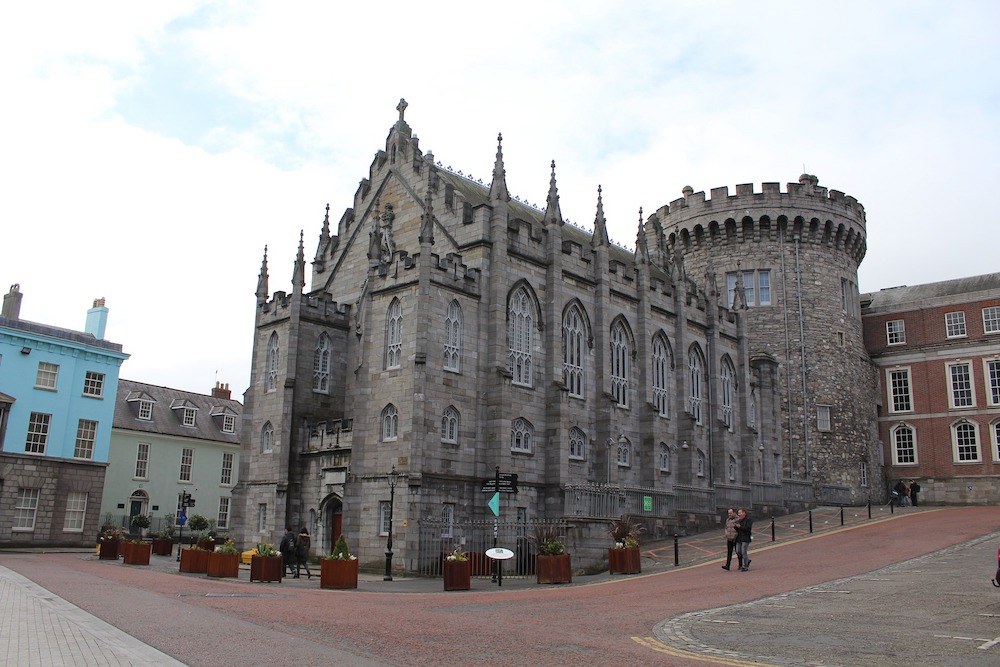 Related: Find the Best Way to Enjoy Afternoon Tea in Dublin

Where to Stay in Dublin: Stoneybatter is Young and Fun
Great area for: ✓ Local Living ✓ Young and Fun ✓ Jameson Distillery & Guinness Storehouse
A traditional working-class neighborhood on the rise, Stoneybatter is THE place to see Dublin's "Rising Phoenix" in action. A bit grittier and far off the tourist track, Stoneybatter has some of the best pubs and coffee shops in all of Dublin. Plus, with close proximity to Phoenix Park, this neighborhood is the perfect spot to see the alternative side of Dublin.
Be sure to have a coffee at Proper Order Coffee Company (7 Haymarket) and a pint at Cobblestone Pub (77 King St N).
If you're looking to experience the "local life" Stoneybatter is the place to do it!
Ellis Quay Apartments
Ellis Quay Apartments – Located right on the river, these apartments are in a great location for visiting both Jameson Distillery and Guinness Storehouse, as well as exploring Stoneybatter and Dublin more broadly. With bright and fresh interiors and well-equipped kitchens for basic holiday cooking, past guests mention the strong wifi, comfortable furnishings, and easy check-in and out.
Check Availability & Prices on
Booking.com / TripAdvisor
---
Pier 19
Pier 19 Apartments – Located just across the river, this is a fresh and beautiful apartment with design touches and nice furnishings. As with the Ellis Quay apartments, these are also well-located for visiting the Jameson Distillery and Guinness Storehouse, and exploring the neighborhood. Highly rated among past guests, people seem to appreciate the comfort, value and cleanliness of this apartment.
Check Availability & Prices on
VRBO
---
Generator Hostel
Generator Hostel – If you're travelling on an extreme budget and are keen to stay somewhere fun, young, and lively, the Generator chain of hostels is a good option. Past guests mention this location is clean and fun, with an on-site bar for socializing and getting to know fellow travellers. Funky, modern decor and bright airy rooms, this is a good option for backpackers.
Check Availability & Prices on
Booking.com / TripAdvisor
Related: A Local Share's Their Tips on The Best Things to do in Dublin
---
The Seaside Villages of Malahide, Howth, and Greystones
If pretty coastal villages and seaside living sounds more appealing than the buzz of central Dublin, you might consider basing yourself in one of Dublin's seaside villages, and visiting the city on day trips. Even if you don't stay in these villages, they're worth a visit if you have enough time on your Dublin holiday!
Malahide
Thirty minutes by train from Dublin, Malahide is a quaint seaside village equipped with fine dining, a beach, and a castle! A day-tripper's dream, Malahide really does have it all. I spend my weekends in Malahide walking my dog along the marina and beach path, exploring the 260 acres of grounds surrounding the castle, or restaurant hopping in the village center.
Be sure to reserve a table overlooking the marina at the Greedy Goose (15 Townyard Ln) or get a table at Bon Appetit (9 James's Terrace), a former Michelin-star restaurant. If you're in town for breakfast, be sure to check out the Avoca Cafe in the castle for a huge breakfast of eggs and toast, accompanied with a fantastic latte.
Evergreen B&B, and the Grand Hotel are all highly rated options in Malahide.
Howth
Do you love hiking? What about food? If you answered yes to both of these questions, then Howth might be for you!
One of the most affluent areas in Dublin county, Howth is a traditional fishing village with to-die-for seafood and hiking paths galore. Hands down, my favorite thing to do on a sunny weekend is to explore the cliff-side paths overlooking the sea, which hugs the entire peninsula of Howth. Be sure to grab a map at one of the tourist centers in Howth before heading out, as it's easy to get lost if you head off the beaten track.
After a long day of hiking, be sure to try out Octopussy's Seafood Tapas (West Pier) and the cheese board and wine at The Brass Monkey (12 W Pier).
If you do feel adventurous and would like to stay in Howth, check out the highly rated King Sitric.
Greystones
Greystones is the gateway to traditional Ireland and the Garden of Ireland: Wicklow County. A 50-minute train ride from Dublin city center, this is about as far off the tourist track you can get.
Despite being off the beaten track, Greystones is a bustling seaside village with dramatic sea views, a cliff walk to Bray (another cute village), and the entryway to the beautiful Wicklow mountain range. Whenever I'm in Greystones, I like to sit on the patio of Happy Pear (the cutest cafe you will ever see) and pretend I'm in an Austrian mountain village.
Greystones is the perfect place to get away from it all and relax. As hotel options are limited, your best bet is to find a holiday apartment that will suit your needs.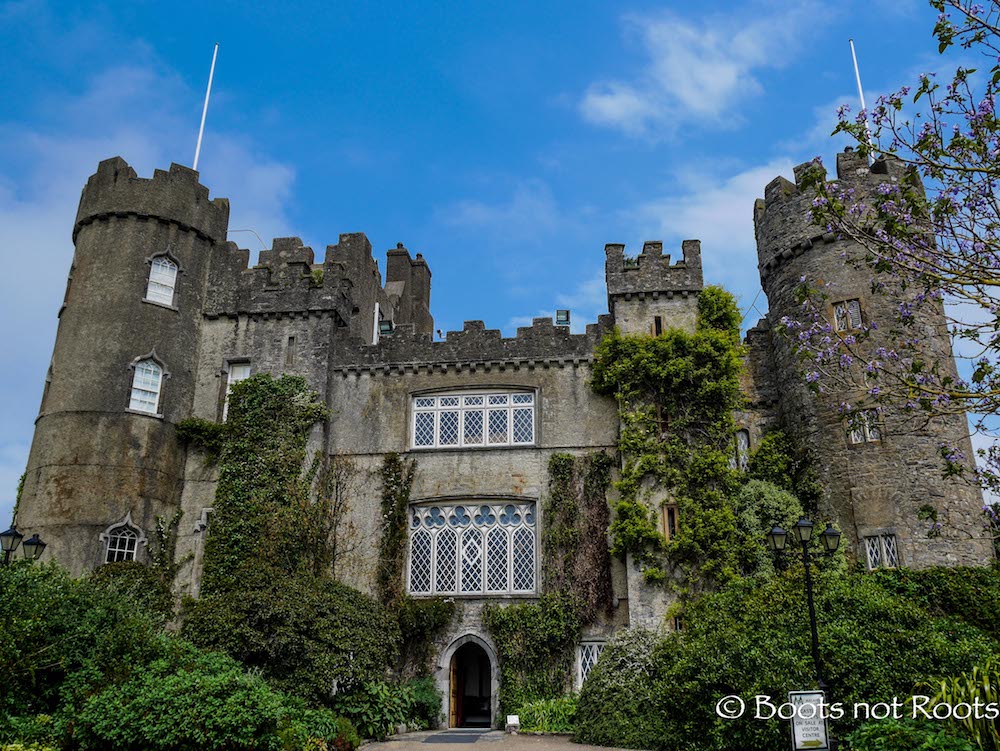 Related: Don't Miss a Visit to the Irish Emigration Museum in Dublin
Dublin Travel Tips & Ideas
So Where Should You Stay in Dublin?
My favorite sections of Dublin are the Creative Quarter, the Docklands, and Portobello. They are all very different, but each show how unique Dublin truly is. From the hipster dive bars in Portobello to the modern tech buildings in the Docklands and, finally, to independently-owned coffee roasters in the Creative Quarter, these three neighborhoods truly show off the city. And when I'm looking to get out of the city, my refuge is Howth for the amazing seafood and hiking.
If you're still wondering where to stay in Dublin, check out this summary of Dublin's neighborhoods:
Creative Quarter and Temple Bar are the best neighborhoods to stay in Dublin for first-time visitors looking for easy access to restaurants, nightlife, and all of the tourist attractions in the city.
The Docklands is the perfect place to stay in Dublin for those looking to have a bit more luxury, a bit off the tourist track.
Merrion and Fitzwilliam Square also offer an upmarket experience, while being a bit closer to tourist attractions than the Docklands.
If you're looking for young and fun, and want to immerse yourself in a local's way of life, Stoneybatter and Portobello are both great areas to stay in Dublin. Hipster-yet-modern describes these neighborhoods perfectly.
If you're looking to experience a traditional Irish seaside village, consider staying in Malahideor Greystones.
If you love the outdoors, hiking, and food, look into staying in the beautiful fishing village of Howth.
(Use the arrow/box icon in the top right of the map to expand the legend, and see where each hotel is. We've also plotted Danielle's food and drink recommendations on the map)
Related: Take a Fun Electric Bike Tour of Dublin!
Dublin Tours and Day Trips
Priority Entrance: Guinness Storehouse with Free Pint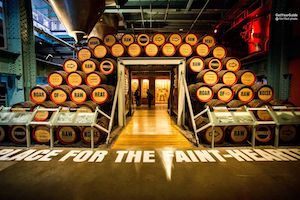 Priority Entrance: Guinness Storehouse with Free Pint – One of the most popular things to do in Dublin, this will get you 'skip the line' access, and a free pint. Learn about the rituals, the importance of pouring and shape of the iconic Guinness glass, and the proper way taste and enjoy. Head up to the SkyBar for 360 views while you sip.
Cliffs of Moher Day Trip from Dublin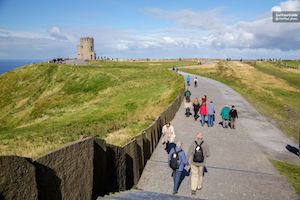 The Cliffs of Moher Daytrip — Breathtaking cliffs form the classic coastal scenes of Ireland. It's a long day, approximately 12 hours, but one that probably shouldn't be missed to get a glimpse of the classic Irish coast. Trip includes park entry, transportation in a luxury coach, and an expert guide.
Dublin Highlights and Hidden Corners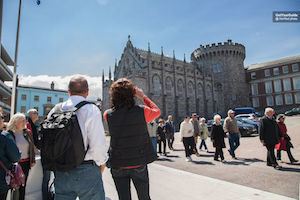 Dublin Highlights and Hidden Corners Walking Tour — Over two hours you'll get a glimpse into Dublin's storied past. The tour covers medieval history, architecture, and stories of its most famous historical residents. Tours pay particular attention to the Easter Rising in 1916 as well as Dublin Castle, Trinity College, Old Irish Parliament and much more.
Ireland Tours to Keep You Busy!
If you're interested in independent tourism to Dublin and Ireland, you'll find everything relatively easy, except for perhaps driving on the opposite side of the road, if you're coming from North America. We've done this a few times in Scotland, and while it took awhile to get used to it, it's not as terrifying as it seems :)
If, however, you're limited on time, and would prefer to do a tour, the good news is there are loads of options from reputable companies with excellent ratings/reviews from past guests. The companies we tend to list are the big ones that are generally considered reputable and excellent: G Adventures, Trafalgar / Contiki / Insight Vacations (owned by The Travel Corporation), and Intrepid / Peregrine / Geckos (owned by Intrepid Group).
The difference between all these brands is price point and age group they're targeting:
Personally, we'd be most likely to book one of the small group, mid-range tours (G Adventures or Intrepid) but I can definitely see the appeal of an escorted coach-style tour like what Trafalgar offers as well. I've outlined a few different options below, but check their websites for more info.
Organized Ireland Tours
G Adventures currently offers 3 awesome-looking Ireland tours. Their 5-day Discover Northern Ireland tour includes Dublin, Belfast, Giant's Causeway and Londonderry. I love the concept of a 5-day tour, because it's possible to see and do so much, even if you only have one week off work, and even leaves a day on either end to explore independently, if you time your flight right! If you have a bit more time, they also offer the 9-day Highlights of Ireland tour, which goes south from Dublin, and the 13-day Ireland Explorer Tour, which will basically cover the whole island, beginning in Belfast and ending in Dublin.
Intrepid's offering is along a similar vein to G Adventures', albeit they have fewer options with one Ireland itinerary: a 9-day Northern and Southern Ireland Tour
Trafalgar has a wider variety of Ireland itineraries to choose from, including 4 tours that cover both Ireland and UK destinations (Scotland, England, Wales). Trafalgar also offers some relatively short tours if you're limited on time:

Britain and Ireland Highlights: An 8-day trip that takes you through London, Stratford-upon-Avon, York, Harrogate, the Lake District, Edinburgh and Glasgow, Belfast, Dublin, Kilkenny, Waterford, Cardiff, Bath and Stonehenge.
Treasures of Ireland: A 6-day trip that includes visits to Dublin, Glendalough (monastic ruins), Waterford, Cork, Cobh, Blarney, Killarney, the Ring of Kerry, Foynes, Cliffs of Moher, Limerick, and Shannon.
Irish Highlights: A 7-day trip that includes Dublin, Galway, Limerick, Bunratty Castle, Cliffs of Moher, Killarney, the Ring of Kerry, Blarney, Youghal, Waterford, New Ross, and County Wicklow.
Enchanting Emerald Isle: An 8-day Ireland itinerary that includes most of the stops on the two-tours immediately above, but also some stops north of Dublin and Galway.
They also offer 6 additional itineraries that are 10 to 20 days.
Dublin Travel Tip: How to Get Around Dublin?
Unlike any other capital city in Europe, Dublin's transit system isn't all that great. From there you'll probably need to walk to your accommodation. There are city buses, trains, and a tram line (called the LUAS), but they are a bit sporadic around the city and because Dublin is so walkable I rarely use the public transit while exploring the city.
If you decide to explore the seaside villages, you'll travel on the DART which can be accessed via Tara, Pearse, or Connolly street stations. The DART (IrishRail system) really only runs a few directions (north/south and east/west) so it's an extremely easy system to navigate with very little room for error. The IrishRail app is extremely useful to access time tables but remember you're in Ireland so timeliness is not really a thing here. Expect to be a few minutes late when traveling by train.
From the airport, take the Airlink Express 747 (€10 round trip) which will drop right in the center of town.
A Note About Our Hotel Recommendations In This Dublin Neighbourhood Guide
Our goal in creating this Where to Stay in Dublin Guide (and our Where to Stay in Belfast, Where to Stay in Glasgow, Where to Stay in Prague Guides…you get the idea) is to harness a local's knowledge of the city, hopefully making it easier for you to find the best area to stay in Dublin. That's why we hire locals to write these guides — we want to find true experts who know the city, and are happy to share what they know!
But here's the thing: a local's knowledge is great for finding the best neighborhoods in Dublin, and the coziest pubs and cafés in each, but not the best hotels. Because, of course, locals don't live in hotels!
As it's not realistic (or financially feasible) for us to send someone to 30 different hotels to test them out, we initially left hotel listings out of these guides. And then the emails started to come in, and we started researching hotels for people, and recommending what we thing (but can't guarantee) looks good. And that's what we do with all of our guides now: we do loads of research, and then list the hotels that — based on that research — we would love to stay in, or would be happy suggesting to a friend or family member. We haven't personally been to these hotels, but we've ask ourselves things like: Have past guests left fantastic reviews? Does it look like somewhere I'd like to stay? Does it seem to be in a great location for enjoying Dublin? If it ticks those boxes, we've added it to the list.
Our hope is these guides help you have a fantastic visit to Dublin, whether you're planning a whole-of-Ireland tour or a short Dublin city break. And, we want you to be able to do so without spending hours on the internet, reading reviews and cross-checking locations on a map. Hopefully we've succeeded…but please don't blame us if we haven't – at the end of the day, we expect you'll check the most recent reviews and specific conditions in the city, using our listings as a starting point and framework, and choosing then selecting the best hotel and area to stay in Dublin for your own trip!
A Note from Our Dublin Expert, Danielle
Dublin is famous for the flowing black stuff (also known as Guinness), gray skies, and friendly people. Fortunately, there's a lot more to this buzzing little city of 500 thousand. With expansive green spaces, teeming shopping quarters with quirky little side-streets, a booming food scene, and over 700 buzzing pubs Dublin stole our hearts within the first week of living here.
Over the past year I have fallen in love with not just the city of Dublin and it's varying neighborhoods, but also the surrounding mountains and sea a short jaunt from the city. My husband and I settled in the small village of Malahide just north of the city with our pup where we have the best of both worlds – easy access to the city and a beach for our pup to run around during the day.
My full-time job is in the city so I'm lucky to spend my weekends and weekday evenings exploring all that Dublin has to offer. You'll likely find me roaming the city in search of the best cup of joe or popping into unique boutiques in the Creative quarter to snatch up my new favorite kitchen appliance. If I'm with my husband you can find us slurping down Ramen in our favorite hole-in-the wall Ramen Shop or sipping whiskey cocktails at Teeling after a jaunt around the flea market. At the end of the day I tend to find a nice spot to watch the sun set over the Liffey or a nearby seaside village and listen to the chatter floating around from the nearby pubs and restaurants.
Like this Guide? Pin it for Later!