Best Day Trips from Dublin: The 8 Best Day Trips from Dublin, as Told By a Canadian Expat and Travel Blogger in Dublin. Includes DIY Instructions for all Dublin Day Trips, as well as Tour Recommendations.
We created this post in collaboration with Alouise Dittrick, a travel writer and blogger from Edmonton, Canada, and currently living in Dublin. Alouise writes about travel, life in Ireland, and the performing arts on her blog Take Me to the World. You can follow her travels on Facebook, Twitter, and Instagram. For this post, Alouise served as our expert and chose the best day trips from Dublin. She also provided some gorgeous photos: All photos in this post are courtesy of Alouise Dittrick, unless stated otherwise. For those who'd rather do an organized tour, we've added in highly-rated tour options for each (as available).

Dublin, the capital of Ireland, is a city that's over a thousand years old. There are a variety of pubs to drink at, great restaurants to eat at, museums to see, parks to stroll through, and plenty of friendly people. The city centre is relatively small, and it's easy to see the Dublin highlights in just a few days.
In Ireland, rain can happen at any time. That said, temperatures in Dublin are quite reasonable, so it's great to visit at any time of the year. My favourite time to visit would be in Spring (May to June) when the flowers are in bloom, and in autumn (September and October) when the leaves start changing colours.
If you are visiting Dublin and want a chance to see something different, here are a few of the best day trips from Dublin you can take. While these trips can be accessed with a vehicle, they are also available by public transit if you don't have a car. Please check bus times and schedules by going to DublinBus.ie. Train times and schedules can be checked by going to IrishRail.ie. Both Dublin Bus and Irish Rail has free wifi on board.
With that introduction out of the way, we give you….
Our Picks for the 8 Best Day Trips from Dublin
While You're Here…
Read More About Ireland & Plan Your Trip with These Links
---
1. Dun Laoghaire and Sandy Cove
Take a day trip from Dublin to Dun Laoghaire, a seaside town with gorgeous views, and nearby Sandy Cove, home to the James Joyce Museum.
Dun Laoghaire (pronounced like Dun Leery) is a seaside town about 13 km south of Dublin. When the weather is nice, you'll find people walking and biking along the east pier. Enjoy beautiful views (weather dependent) of the town of Dun Laoghaire, the Irish sea, and Dublin, and check out People's Park, which has a market on Sundays.
In town, there are a variety of shops, cafes, and restaurants. The town is home to the National Maritime Museum, which showcases the naval history of Ireland. Dublin author James Joyce wrote about Dun Laoghaire (then called Kingstown) in his epic novel Ulysses. A short walk south of Dun Laoghaire and you'll get to Sandy Cove, which houses the James Joyce Museum and Tower. It's also the home of the 40 foot, a popular beach and swimming area.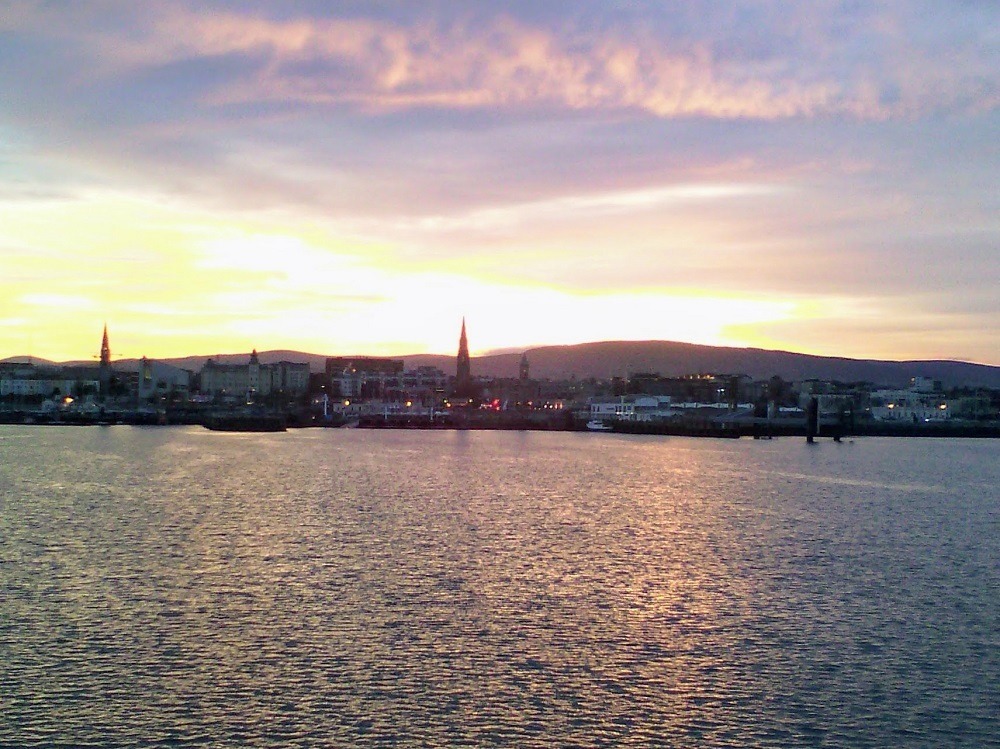 How to Get to Dun Laoghaire from Dublin: Dun Laoghaire and Sandycove are accessible from Dublin on the DART (Dublin Area Rapid Transit) train. From Connolly Station (at the north part of the city centre) the trip to Dun Laoghaire is about 24 minutes. A roundtrip ticket is €6.15 without the Leap Card (a reloadable transit card valid for the DART, buses, and trams in Dublin). With a Leap Card, the price would be €4.92 round-trip from Connolly Station.
If you plan to use public transit more than a few times in Dublin, investing in a Leap Card will save you money. Once you're in Dun Laoghaire the town easily walkable, and a visit to Sandycove is just a 20-minute walk from Dun Laoghaire along the coast.
If you'd prefer to visit Dun Laoghaire as part of a tour, there are a few options. The Dublin Bay Cruise: Dun Laoghaire to Howth lets you see this part of Ireland on a 75-minute, one-way boat trip. At the time of writing, the reviews for this trip are limited, with mostly positive reviews balanced out by one negative experience. If you'd prefer a full day trip from Dublin that includes more of County Wicklow, the so-called Garden of Ireland, the Wild Wicklow Full-Day Scenic Coach Tour is highly-rated by past guests, getting 4.9/5 based on close to 160 reviews, and is very affordable, starting at €28
Check Tour Prices & Availability
---
2. The Wicklow Mountains and Glendalough
Take a day trip from Dublin to the Wicklow Mountains and Glendalough. Wicklow is known as the Garden of Ireland, and Glendalough is a stunning valley with ancient monastic ruins.
The Wicklow Mountains and Glendalough are a beautiful area of Ireland perfect for a day trip from Dublin. Glendalough is a glacial valley in the Wicklow Mountains. It is well known for its many monastic ruins dating back to the 6th century. There are several ruins in the lower valley as well as by Glendalough Upper Lake.
The Wicklow mountains and Glendalough are the perfect areas for those who love to hike and cycle, as there are trails to explore this beautiful area of Ireland. Worth noting, it is important to have the proper gear, dress for the weather (always be prepared for rain), and follow safety procedures when hiking.
*Note, this is the one day trip from Dublin that Alouise hasn't taken personally. However, it comes highly recommended by travellers and locals alike!
How to Visit The Wicklow Mountains from Dublin ↓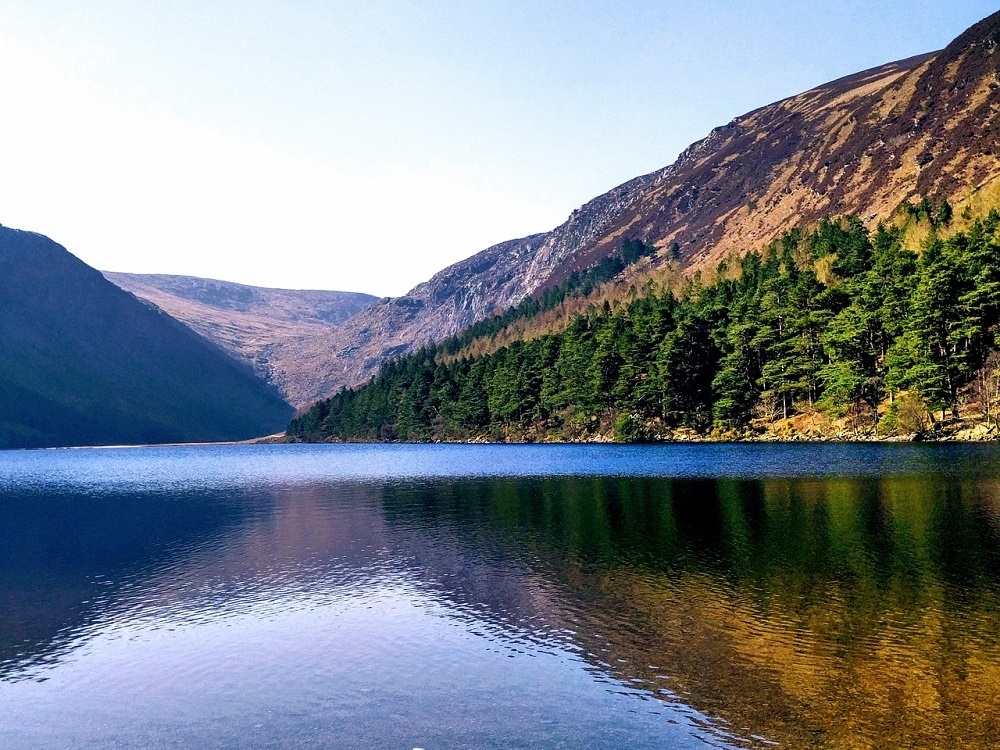 to Get to Wicklow from Dublin: If you want to travel independently, you can take St. Kevin's Bus, which goes from St. Stephen's Green in Dublin to the Glendalough Visitor Centre. It costs €20 for a return trip for an adult. Schedules vary depending on the time of year and can be verified online.
The Glendalough Visitor Centre has a small museum open from 9:30 am to 5 pm. Admission is €5. Some of the monastic ruins, like St. Kevin's Church and the Roundtower are a short walk from the Visitor Centre. From the Visitor Centre, it's about a 2 km hike to the east part of the Glendalough Upper Lake.
---
3. Kilkenny
Take a day trip from Dublin to Kilkenny, a charming medieval town and home to Ireland's oldest brewery!
Kilkenny is a medieval town about 130 km southeast of Dublin. While you could easily spend a couple of days exploring the town and local area, I've visited Kilkenny as a day trip, and loved it!
The town is easily walkable with a lot to do. There's the 11th-century Kilkenny Castle that you can take a self-guided tour of (paid) or walk the grounds (free). Nearby, the River Nore has a beautiful canal walk. In the centre of town is the Smithwick's Brewing Company (the oldest beer company in Ireland), which has brewery tours several times a day. Nearby there are plenty of restaurants and more pubs to stop in at and have a pint.
Kilkenny is home to more historical attractions like St. Mary's Medieval Mile Museum, The Dominican Black Abbey, one of the oldest churches in Kilkenny, and The Cathedral Church of St. Canice and Round Tower.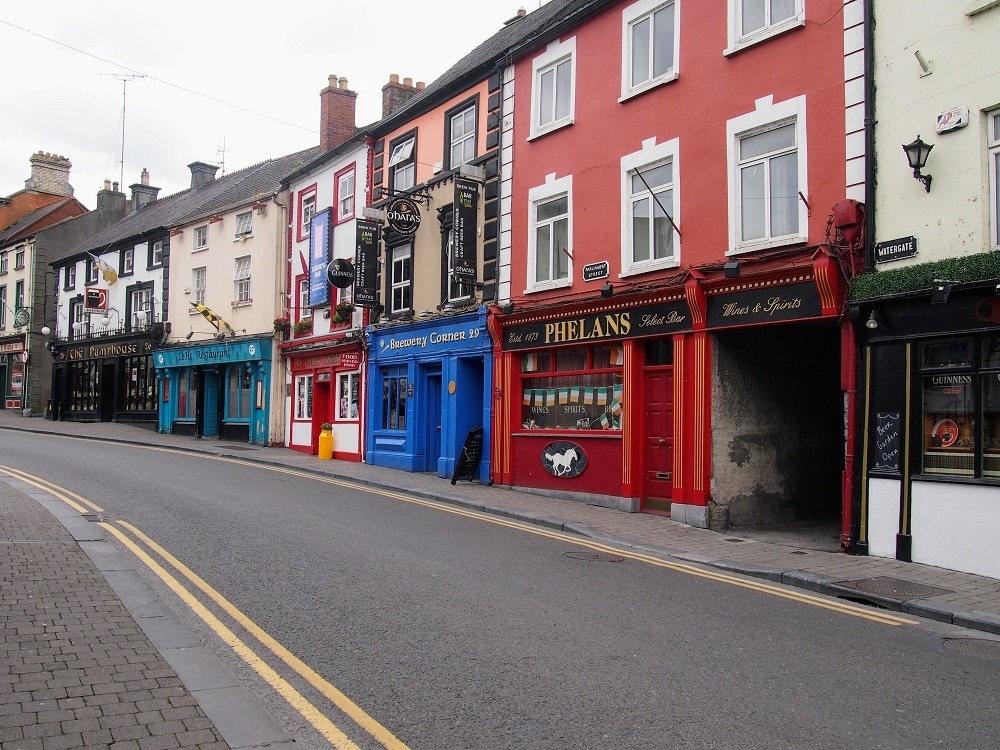 How to Reach Kilkenny from Dublin: A one-way train ticket from Dublin's Heuston Station to Kilkenny (MacDonagh) station is €10.99. The journey time is 1 hour and 35 minutes. The first train leaves Dublin at 7:25 am and gets into Kilkenny at 9:00 am. The last train from Kilkenny leaves at 7:02 pm and gets into Dublin at 8:40 pm. It is recommended to book tickets online and then to print them from the ticket kiosk at Heuston station. It's also worth double checking train schedules, as they are subject to change!
Admission to Kilkenny Castle for an adult is €8. Adult admission for the Smithwicks Tour is €13, but you can save 10% by booking online ahead of time. If you buy through a 3rd party, tickets cost US $14.51. The tour is available for adults and kids, although only those 18 and older will be able to drink the beer (under 18's will get a free soft drink). Admission to the Dominican Black Abbey is free (donations accepted). Access inside St. Canice's Cathedral and Round Tower is €6. A self-guided tour of St. Mary's Medieval Mile Museum is €7, and a guided tour is €12.
Take a Dublin to Kilkenny Day Trip: If you'd prefer to have everything taken care of, the Kilkenny and Wicklow Mountain Full-Day Tour from Dublin combines the beautiful natural sceneries of the mountains and glaciers with a visit to the city of Kilkenny and the monastic city of St. Kevin at Glendalough.
---
4. Howth and Ireland's Eye
Take a day trip from Dublin to Howth, a small fishing village with a market and loads of pubs.
Howth is a small fishing village north of Dublin and makes a perfect getaway for a day trip. There are a variety of restaurants to eat at along the pier like The Oar House and Aqua. There is a ferry that will take you to the nearby island of Ireland's Eye, which is perfect for wildlife spotting as it contains a seal colony and breeding grounds for several seabirds like puffins and razorbills.
In Howth, you'll find Howth Market along with more shopping, dining, and pubs to visit. A short walk to town will get you to Howth Castle, which offers tours on Saturdays and Sundays in the summer. Along the castle grounds, you'll find The National Transport Museum of Ireland. Finally, those who like hiking will want to hike up to Howth Head for beautiful views of Howth, Dublin, and the Irish Sea.
How to Visit Howth from Dublin ↓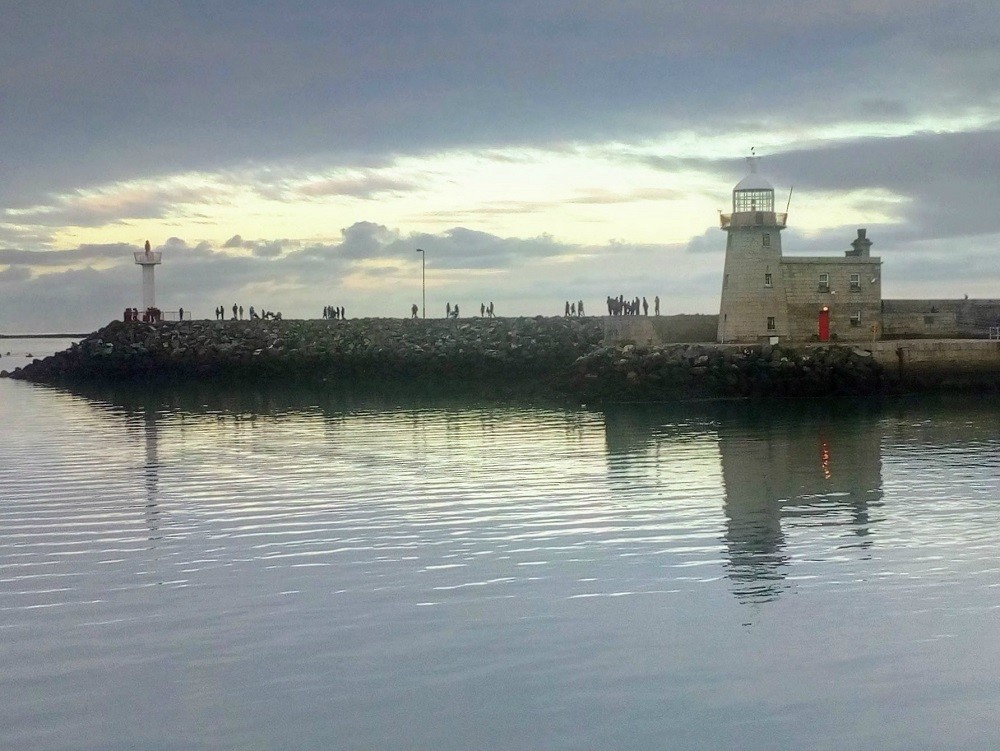 How to Get to Howth from Dublin: The best way to Howth is to take the DART to Howth from Dublin, which costs €6.15 for a return ticket and €4.92 for return fare on a Leap Card. The ferry to Ireland's Eye takes about 20 minutes and costs €10 for a return adult ticket. Howth Castle is currently a residence, so it is only open for public tours on the weekends in summer.
The Ireland Transportation Museum is open from 2 pm to 5 pm on Saturdays and Sundays, and admission is €3. The Cliff Loop Path to the summit of Howth Head is 6 km and will take about 2 hours (depending on how in shape you are!). Be sure to wear sturdy footwear and dress for the weather.
If you'd prefer an organized Dublin to Howth day trip, check out the
Howth: 6-Hour Guided Tour from Dublin
. This guided tour by train will take you passed Neolithic stones, medieval ruins, and dramatic scenery and wildlife. This tour does require you to walk approximately 12 miles / 19 km, so it's not for everyone. If you decide to go for it, make sure you wear appropriate footwear!
---
Need a place to stay in Dublin? Check out our Where to Stay in Dublin Guide, which outlines the best neighborhoods to stay in Dublin, and lists accommodation in each. We also have guides to Belfast, Glasgow and Edinburgh, and more!
---
5. Malahide
Take a day trip from Dublin to Malahide, a small village with a beautiful castle and gardens.
Malahide is a small village north of Dublin easily accessible by DART. It is well known for Malahide Castle and Gardens. Malahide Castle was the home of the Talbot Family for over 800 years. There are daily tours of the castle, but you don't want to miss visiting the gardens (my personal favourite part of the castle).
The Malahide Castle grounds are covered by an extensive public park and variety of walking trails as well. A short walk from Malahide Castle and Gardens is the village of Malahide which has a variety of shops, restaurants, cafes, and pubs. From the village, you can take a walk along the Marina and out to Malahide Beach.
How to Visit Malahide from Dublin ↓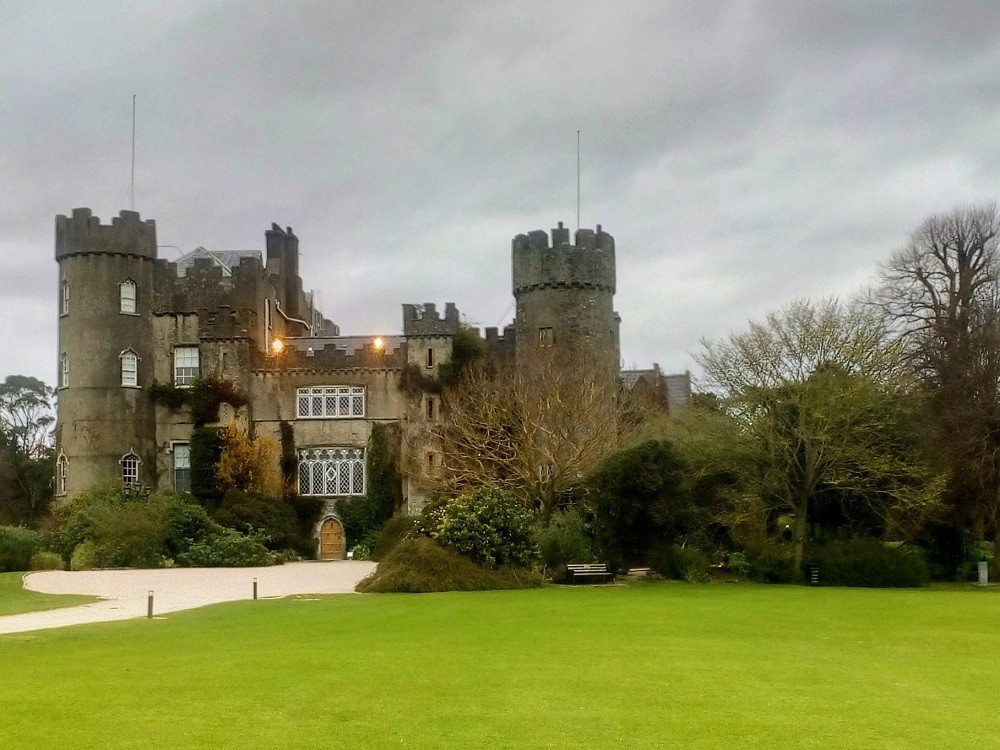 How to Get to Malahide from Dublin: Malahide is readily accessible from Dublin by DART. A return trip from Dublin Pearse Station is €6.25 and with a leap card it's €4.92. Dublin Buses 32, 42 from Dublin go to Malahide as well.
A tour of Malahide Castle and Gardens is €12.50 for adults. Tickets must be bought at the Visitor Centre. During high season (summer and weekends), it is advisable to book a tour of the Castle in advance. Make sure to use your admission ticket from the Castle to visit the gardens behind the Castle and the botanical gardens (with peacocks) behind the Visitor Centre.
From Malahide Castle and Garden Visitor Centre, it's about a 10-minute walk to the central area of Malahide Village.
---
6. Swords, Donabate, and Portrane Beach
Take a day trip from Dublin to Swords, an off-the-beaten-path option with a lively main street and small castle.
Swords is a small city north of Dublin that isn't on most traveller's radars, which is a shame. The city has a beautiful main street area with lots of restaurants, pubs and cafes. There is also Swords Castle, which is a small, but free, castle to visit. I've been to Swords Castle several times, and I'm often the only person there.
A few kilometres away in the town of Donabate is the Newbridge House and Farm. This Georgian House was built in 1747 for Charles Cobbe the Archbishop of Dublin. Tours are available of Newbridge House and the farm, which houses a variety of farm animals including pigs, Kerry cows, Connemara ponies, red deer, and more. Newbridge has 370 acres of park and woodlands.
A short bus ride away is Portrane Beach, which offers views of Lambay Island, Malahide, and Howth. You'll also be able to see a monument to RMS Tayleur, a Victorian White Star Liner ship that sank off the coast of Portrane in 1854.
How to Visit Swords from Dublin ↓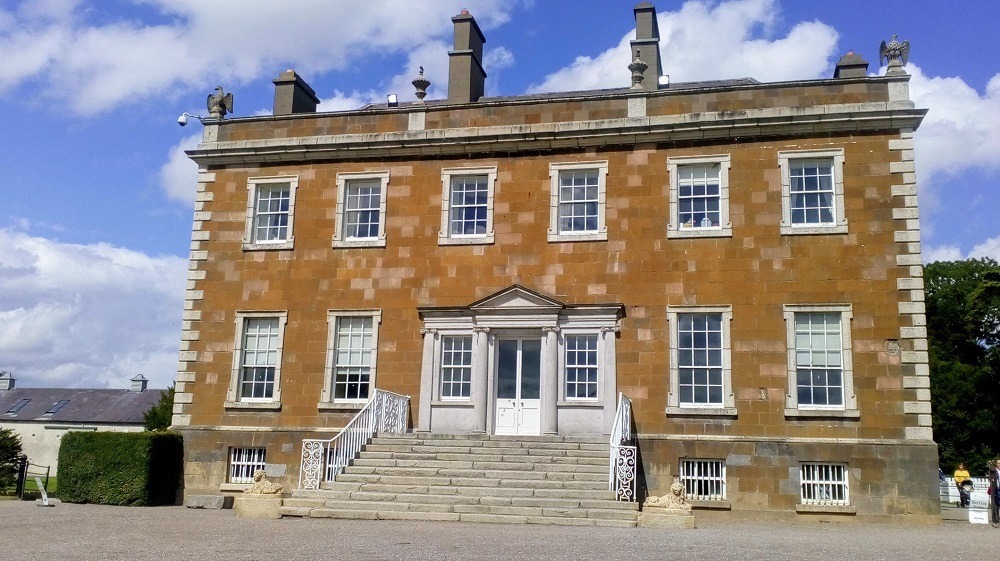 How to Get to Swords from Dublin: Dublin Bus Routes 41C and 43 go to Swords Castle from Dublin. A cash ticket on Dublin Bus to Swords is €3.30 (exact fare only) one-way, or €2.60/one-way with a Leap Card. Admission to Swords Castle is free. It is open daily from 10 am to 5 pm, with gates closing for entry at 4:30 pm.
From Swords Castle (Stop 3712) you can take Dublin Bus 33B toward Donabate and get off at Newbridge House (Stop 3719). Price is €2.70 for a one-way cash fare or €2.05 for a one-way fare on a Leap Card. A ticket to Newbridge House and Farm is €10.
If you don't want to walk 45 minutes from Newbridge Estate through Donabate and to Portrane Beach, you can get back on the Dublin Bus 33b (to Donabate) and pay another €2.70 for a one-way cash fare or €2.05 for a one-way fare on a Leap Card to get to Portrane Beach.
---
7. Drogheda and Brú na Bóinne World Heritage Site
Take a day trip from Dublin to Drogheda, and see the ancient tombs and UNESCO World Heritage Site of Brú na Bóinne.
Drogheda (pronounced like draw-heh-da) is a small city north of Dublin. About a 15-minute walk from the Drogheda Rail Station you'll get to the centre of Drogheda with a variety of restaurants, pubs, cafes, and shops. Here you'll find sites like the Highlanes Gallery that contains art from a variety of Irish artists, and Saint Laurence's Gate, which dates back to the 13th Century.
About 9km west of Drogheda is the historical Brú na Bóinne (pronounced like Brew Na Boyn-yay) World Heritage Site. Brú na Bóinne is where you'll find the ancient passage tombs of Newgrange and Knowth. These date back 5200 years making them older than the Egyptian Pyramids. They contain some of the largest examples of megalithic art in western Europe. Tickets for these sites include an informative tour as well as access to a museum at the Visitor Centre.
How to Visit Drogheda from Dublin ↓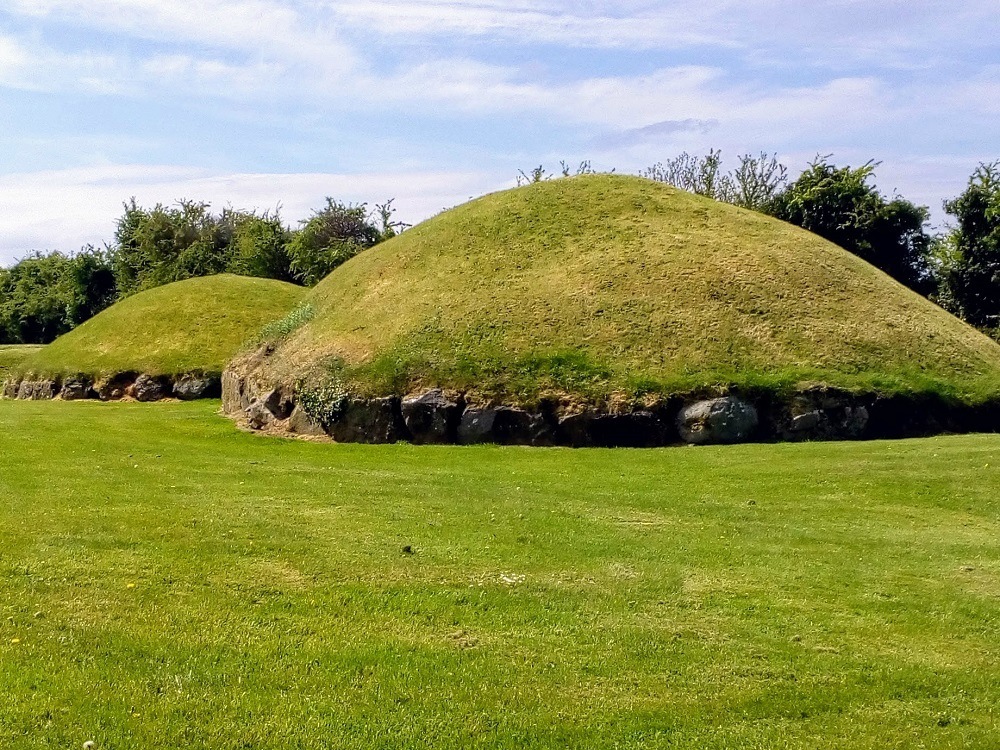 How to Visit Drogheda from Dublin: If relying on public transit, the best option is to take Irish Rail commuter train from Connolly Station to Drogheda. It is €11.79 for a one-way ticket. Leap Cards are not valid for this trip. Bus Éireann 163 goes from Drogheda Bus Station to the Visitor Centre, leaving twice a day (at either 11:15 am or 2:45 pm).
Access to Newgrange and Knowth is only available through the Brú na Bóinne Visitor Centre. The Visitor Centre is where you'll buy your tickets for the site (or sites) you want to see. It is €13 for adult access to Newgrange, Knowth, and the museum at the Brú na Bóinne Visitor Centre.
There is a free charter bus that will take you from the Brú na Bóinne Visitor Centre to the sites (and back afterwards). Unfortunately, there is no direct bus from the Visitor Centre back to Drogheda. You can walk to the town of Donore (about 30 minutes) and take the Bus 163 back to Drogheda. Alternately it may be easier to book a taxi back to Drogheda, which will cost between €14-€17.
Take a Tour of the Celtic Ruins from Dublin: History buffs might want to consider taking a tour with a guide who will explain everything about the UNESCO World Heritage Site of Boyne Valley. Tours depart from Dublin with a minivan and last about 8 hours, including the sites of Newgrange, Knowth, and Trim Castle. The well-rated Boyne Valley: Full-Day Celts and Castles Guided Tour includes transportation and entry to Trim Caste, and starts at $45 per person.
---
8. Belfast, Northern Ireland
Take a day trip from Dublin to Belfast, Northern Ireland's hip capital.
Belfast is the capital of Northern Ireland in the United Kingdom. It's a city that deserves a couple of days to see, but if you're short on time you can get the highlights of Belfast on a day trip from Dublin. In Belfast, I recommend taking a city walking tour. It's a great way to see the city's sites like the artsy Cathedral Quarter and St. George's Market, as well as learning a bit of history about the city. You can take a "free" tour, where all you pay is a gratuity to the guide. There are also plenty of general and special interest Belfast tours.
The Belfast Shipyard is where the Titanic and many other White Star Liner ships were built. The Titanic Belfast Museum has won the best museum in Europe Award and shows you what the Titanic was like, as well as showing what Belfast was like during the time of building the Titanic. It is a fantastic museum, and not just for those who are Titanic fanatics.
Belfast has plenty of pubs, restaurants, and shopping to check out, but be sure to visit The Crown Liquor Saloon, a Victorian gin palace dating back to 1885.
How to Visit Belfast from Dublin ↓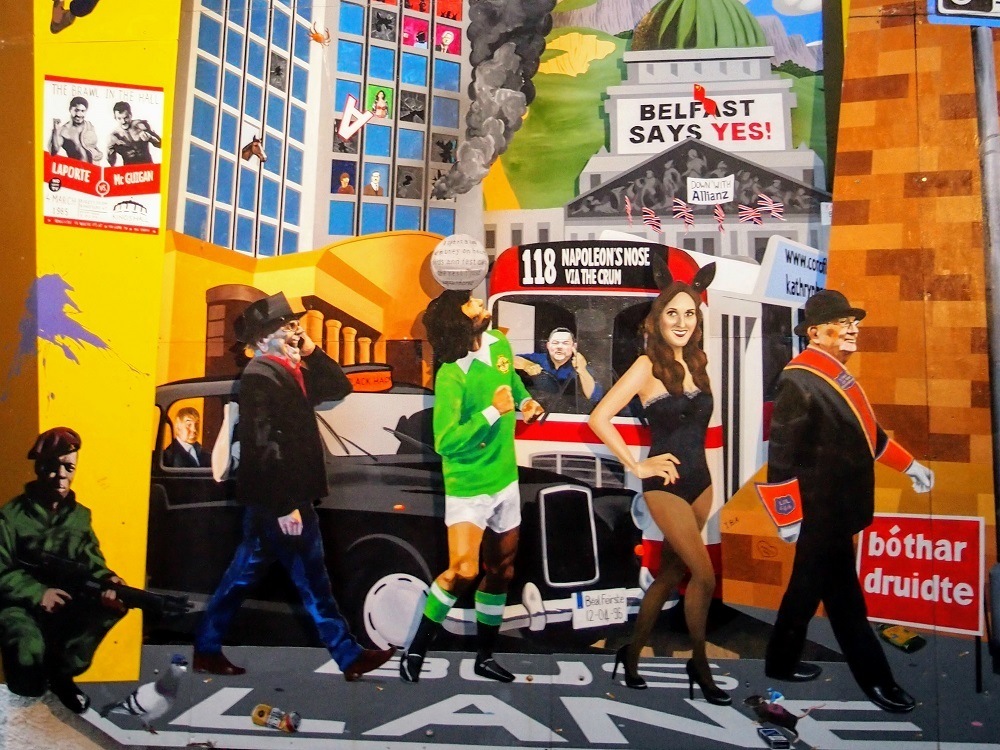 How to Visit Belfast from Dublin: Irish Rail runs several trains from Dublin Connolly Station to Belfast Central Station. Fares start at €17.99 for a one-way non-refundable fare. It is recommended to book tickets online in advance, which you can then print out from the ticket machine at Dublin Connolly station. The trip is about 2 hours and 10 minutes one way. The earliest train leaves at 7:35 am and gets into Belfast at 9:45 am. The last train leaves Belfast at 8:05 pm and returns to Dublin at 10:15 pm.
The free walking tour meets in front of Belfast City Hall at 11 am and 1 pm. Special interest tours should be booked in advance, with meeting times depending on the tour booked. Titanic Belfast is in the Titanic Quarter. Admission is £18 for an adult, or starting at €20.10 if booked in advance through Get Your Guide, with a Skip the Line option. Whether you choose to buy your ticket from a third party, or not, it is advisable to book tickets in advance to save you from having to wait in the general queue. Admission to the Titanic Belfast also lets you on the SS Nomadic, a ferry ship that brought passengers onto the Titanic. It is the only remaining White Star Liner vessels in the world.
As of this date, Ireland and Northern Ireland have a free travel scheme, which means there are no border crossings or checks to go through when travelling overland between countries. With Brexit, this could change, so it's important to always have a valid passport on you when travelling to Northern Ireland. Please verify you have any visas you may need for going to the United Kingdom. As Belfast is in the United Kingdom, it is advisable to have British Pounds as not all establishments will accept Euros.
Take a Tour of Belfast from Dublin: This Belfast Full-Day Tour from Dublin lasts 12 hours and includes the major attractions and museums of the Northern Ireland's capital. The tour includes transportation and all entrance fees and starts from $60 per person.
---
That's it: the 8 best day trips from Dublin that we'd recommend (and have recommended) to our friends and family, if they were planning a trip to Dublin. If you think we're missing one, we'd love to hear about it – leave a comment! And if you take one of the suggested tours, we'd also really love to hear how it goes!
Also, feel free to pin this for later!