Things to do in Bristol: Bristol Travel Tips from An Expat and Blogger. A Quick List of What to Do in Bristol from a Local!
This post is part of our Tips from a Local interview series, where we interview locals for insiders travel tips about their city! Today, we're chatting to Justine Cross, who blogs at Wanderer of the World about the highlights, hidden spots, and best things to do in Bristol and the world. If you're wondering what to do in Bristol, read on for Justine's top tips!


Disclosure: This Things to do in Bristol travel guide contains affiliate links. That means we earn a commission when you use the links on this site to book a hotel, buy your travel insurance, shop for travel essentials, etc.. You don't pay anything extra. If you'd like to learn more about how this works, you can read more under our Disclaimer page. While we've made every effort to ensure the information in this post is correct at the time of writing, we can't make guarantees, as businesses and hours change!
Thanks for Taking the Time to Chat with Us, Justine! Can you Tell Us About Your Life as a Local in Bristol, England?
I've lived in Bristol for nearly 5 years, after moving here to work for a software company in the city centre. Initially living here on my own and in house shares, I now live in a rented house with my boyfriend with the hope to settle our roots here together … at least for the next few years! Bristol is such a trendy city and I'm happy to call it home.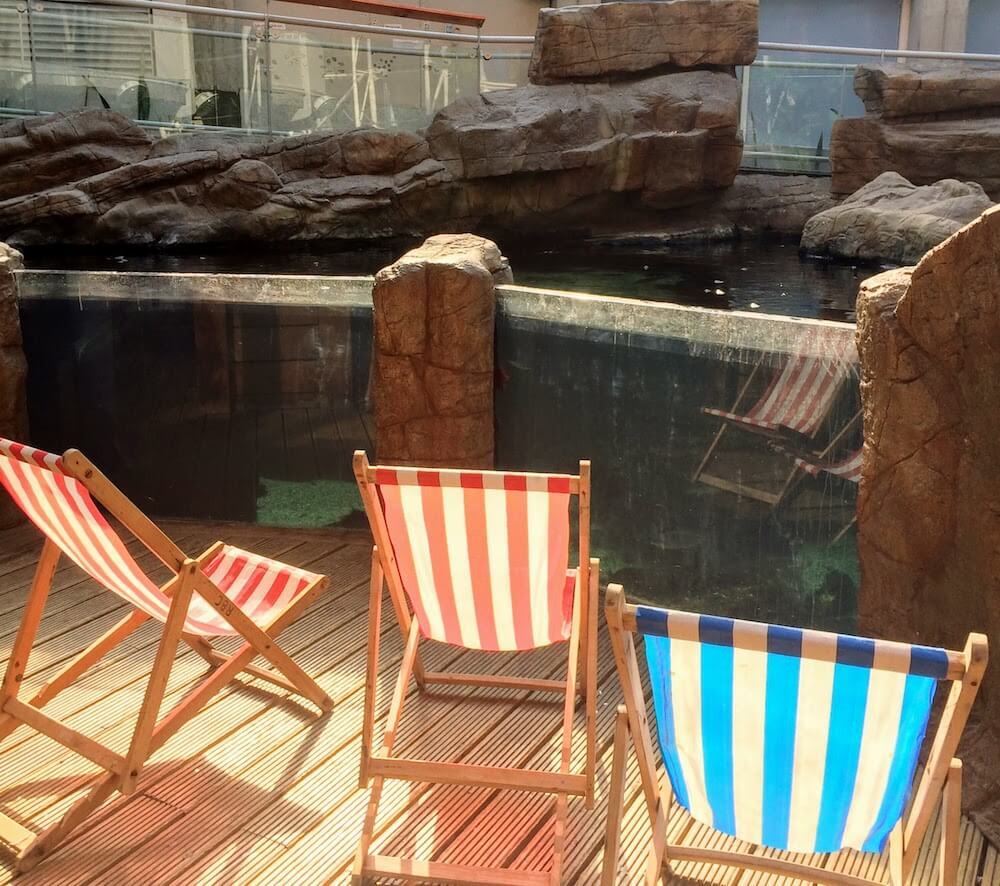 Photo by Justine Cross, used with permission
What Are Your Favorite Spots for a Beer or Cocktail in Bristol?
1. Browns Brasserie and Bar (38 Queens Road, Clifton) — It looks like a mini Doges Palace from Venice and offers a vibrant atmosphere for both drinking and eating!
2. Cosies (32 Portland Square, St Pauls) — Not many people know about this one as it's hidden away downstairs in the cellar. But the clue is in the name — come here for a quiet drink in a cosy place, complete with caves outside and fairy lights inside. You'll also spot a church pew or two inside that are over 100 years old!
3. Full Moon Backpacker Hostel and Attic Bar (1 North Street, Stokes Croft) — The perfect place to spot backpackers and meet people from all over the world. Come here on warm evenings and take advantage of the large pub garden outside, complete with Shisha Bar – I recommend the apple flavoured one to share with a group of friends!
---
Where to Stay in Bristol, UK
---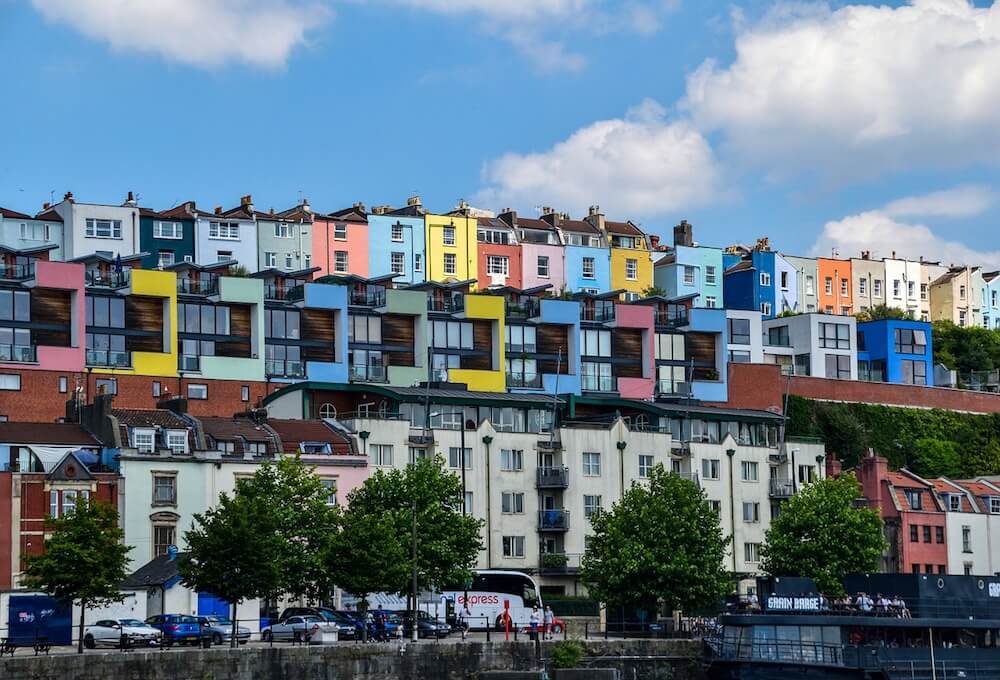 Bristol Harbour, Photo via Pixabay, CC0 licence
What Are Your Top Don't Miss Highlights In Bristol?
1. Clifton Suspension Bridge, Clifton — It's safe to say this is an iconic image for Bristol and one you cannot miss if you're over this way. With views across the city and Avon Gorge plus woodland walks in Leigh Woods nearby, this is a great place to come for decent views, nature and peace.
2. Bristol International Balloon Fiesta, Ashton Court — Okay, so this is an event as opposed to a destination. Come to Bristol during the weekend of the annual balloon fiesta (usually in August) and you'll be treated to plenty of fun. If you go to the Fiesta itself, you can see the balloons taking off and flying across the city; watch the balloons light up at night in time with music and hop onto funfair rides. If crowds aren't really your thing, find a spot outside anywhere in Bristol and you'll see the balloons flying overhead. Oh, and did I mention it's free?!
3. Bristol Harbourside — This is a lovely spot to come for a walk along the water's edge, have some drinks and watch local buskers. You're also welcome to sit along the harbour with some drinks you've brought along, which is always a fun thing to do in summer evenings with friends. You can also see the SS Great Britain from the harbourside if you're interested in history or take a trip to the Aquarium. I'd definitely recommend this in the warm months as the Aquarium lays out deckchairs in the sun for you!
Photo via Pixabay, CC0 licence
What Are Some Hidden Gems You Want Visitors to Know About In Bristol?
1. Cox and Baloney's Tea Room, Cotham — With over 20 different types of tea on offer, this is a picture perfect place to come for tea and cake or splurge on their full afternoon tea! (You can even opt to add some bubbly to your afternoon tea)! So don your best dress and go along to this place with your travel buddy – you won't be disappointed! And if you really like the tea? They sell it in their shop or online!
2. Pirate Bay Adventure Golf, Hambrook, Winterbourne — So this is one for the young at heart out there … who doesn't love a spot of mini golf?! This is by far the best mini golf place I've been to. Modelled around the theme of pirates, this place even has mini islands you have to ride your own boat to! So good, I've been here twice and plan to come many more times!
3. St Werberghs — If you Googled this place, you'd see it's a housing area and probably be asking why an earth we're recommending this to you! But if quirky buildings are your thing, then a walk around the houses here is definitely for you! I've seen houses that look like boats, wonky houses like something out of a Disney movie and just plain strange looking houses. It's also a good place to spot local graffiti artists and even come to a city farm! St Werberghs really is for the weird and wacky, but I'd definitely recommend it!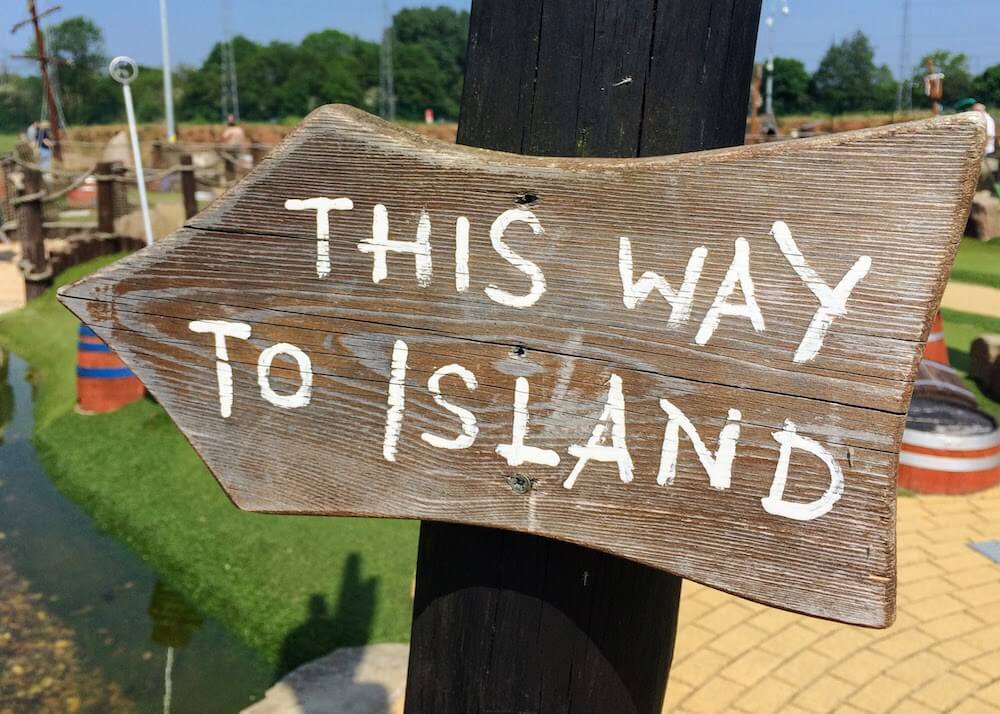 Photo by Justine Cross, used with permission
What Is the Coolest Neighborhood in Bristol & What Should a Visitor Do There?
I'll actually pick two because they are both really cool.
1. Gloucester Road, Stokes Croft — For the trendsetter — Home to one of the longest roads of independent shops, bars and restaurants, this is a great place to come for a mooch around the shops or taste some delicious food. If you're eating here, check out Social – the food really is spectacular and you'll be sure to find lots of people in here drinking and eating, so a proper vibe is created.
2. Clifton — For the traditionalist — Come here for some more independent boutiques and enjoy some of the finest food in top restaurants, whilst including a visit to the Clifton Suspension Bridge during your time in this part of Bristol. Again, if you're eating here, check out Côte Brasserie. Although it's a more expensive restaurant, the food here is exquisite and adds a French vibe to your day in an English city.
Things To Do in Bristol Map
If you're heading to Bristol, be sure to save this map by hitting the star icon to the right of the map title. That way, you'll be able to view these locations in Google Maps on your smartphone.
What's the Best Place to Get a Great Instagram in Bristol?
You should easily come to the centre of the Clifton Suspension Bridge and you should make sure you have a selfie stick with you. You'll want to get Avon Gorge, the city and part of the bridge all in the shot with you!
---
Popular Tours in Bristol
Description:

Bristol is a versatile city located South West of England with the River Avon flowing through the city centre. With its international airport it is easily approachable from all over the world. Let our professional, genuine Bristolian guide take you around

Price:

$28.90
Description:

Take to the skies for a Champagne Balloon Flight from Ashton Court in Bristol. Enjoy fabulous scenery as you float effortlessly over the beautiful city taking in the sites of the Clifton Suspension Bridge, Queens Square and other famous landmarks. Balloon

Price:

$187.87
Description:

Owned by local entrepreneur and magician Mark Bennett, Smoke & Mirrors Bar is located within Bristol's theatre district. During this 2-hour comedy magic show two of the House Magicians will have you entertained all night long. Smoke & Mirrors also

Price:

$28.83
---
Is There Anything Else You'd Like to Add? Anything We've Missed You Think Visitors Should Know About Bristol?
Insider Tip: Pick up a copy of the Visit Bristol guide in the Cabot Circus shopping centre or in a tourist information office to get money off coupons in bars, restaurants and in top sights!
One more foodie suggestion --- Za Za Bazaar, Harbourside. This place offers views over the harbour (if you sit on the right hand side) and allows you to pick foods from around the world. With each food island being a differnemt travel destination - from India to China to Japan to USA, you really will find something for everyone. There's even an entire island dedicated to desserts! Come during the lunchtime slot and the food will be cheaper although you won't get a full selection of everything, but is still worth doing ... and remember, it's "all you can eat!" It'd be a shame not to!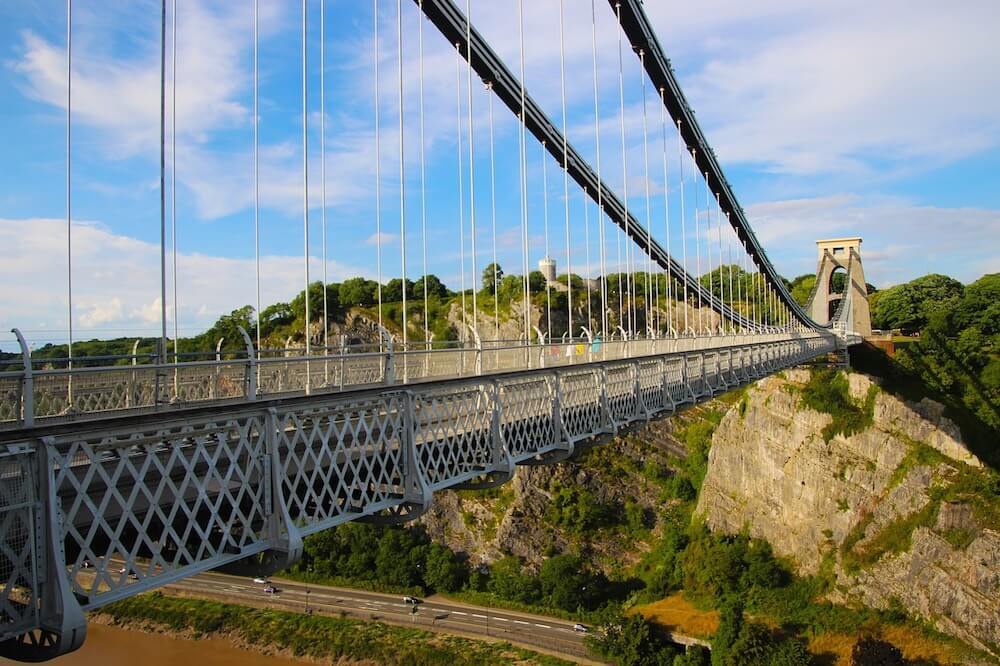 The Clifton Suspension Bridge in Bristol England, photo via Pixabay, CC0 licence
What's Your Website, and Where Can We Find You on Social Media?
My blog is Wanderer of The World and you can find it at www.wandereroftheworld.co.uk
On social media, you can find me on Instagram and Twitter.
---
Further Reading
---
Big Thanks to Justine for Sharing Her Bristol Travel Tips Today! Be Sure to

Read More on Her Blog

, and if You Like this Post, Share it to Pinterest!