Planning your first visit to Rotterdam, Netherlands? We've put together this list of 6 Cool Things to Do in Rotterdam to keep you busy! Check out Amsterdam's hipper sibling city as a day trip from Amsterdam, or on an overnight side trip from Amsterdam.
This is a guest post by Shandos Cleaver of Travelnuity


Disclosure: This Cool Things to do in Rotterdam travel guide contains affiliate links. That means we earn a commission when you use the links on this site to book a hotel, buy your travel insurance, shop for travel essentials, etc.. You don't pay anything extra. If you'd like to learn more about how this works, you can read more under our Disclaimer page.
***
Despite being the second largest city in the Netherlands, Rotterdam is often overshadowed by its big brother, Amsterdam. And while you probably know plenty about big and brash Amsterdam, Rotterdam has largely stayed out of the tourist spotlight.
Largely rebuilt after World War II, but with some older gems, Rotterdam is dynamic and modern. This city has plenty on offer, especially for a fun weekend trip.
Cool Things to Do in Rotterdam: Table of Contents
01. Check Out the Amazing Modern Architecture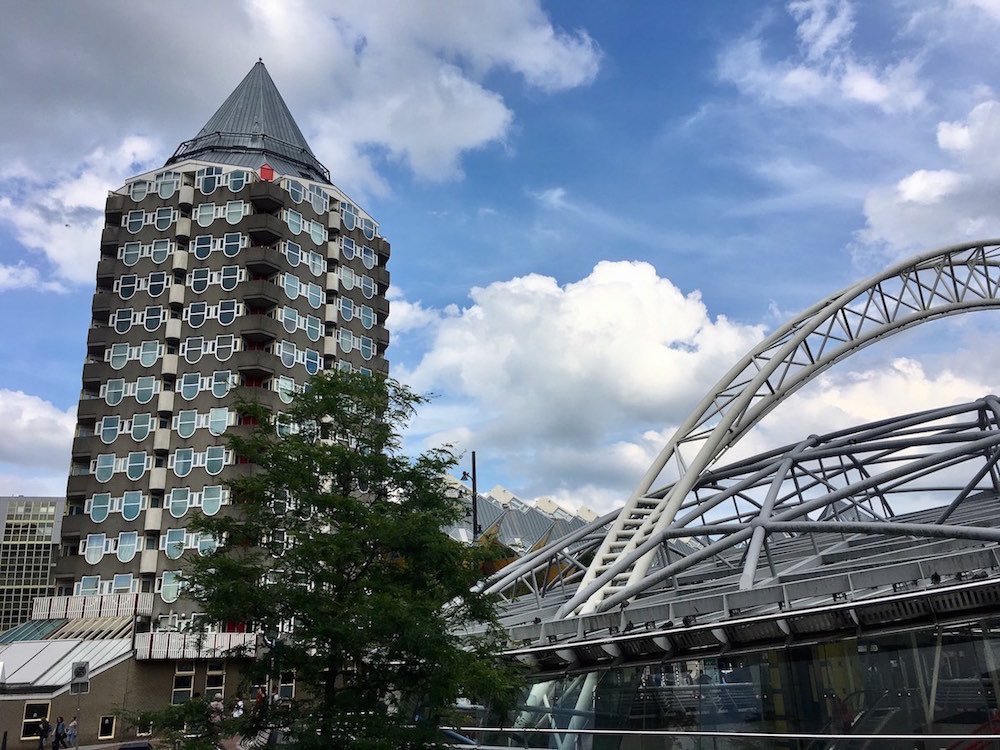 Rotterdam has never shied away from bold, modern architecture. When the White House office building was built in the city in 1898, it was at the time the tallest office building in Europe. And after the city was bombed during the early days of World War II – with virtually the entire city centre destroyed – Rotterdam had no option but to undertake an extensive rebuilding project.
Its wealth of daring modern buildings has become a distinctive feature of this European city, and made Rotterdam a must for lovers of modern architecture.
Some architectural highlights that you shouldn't miss in Rotterdam include: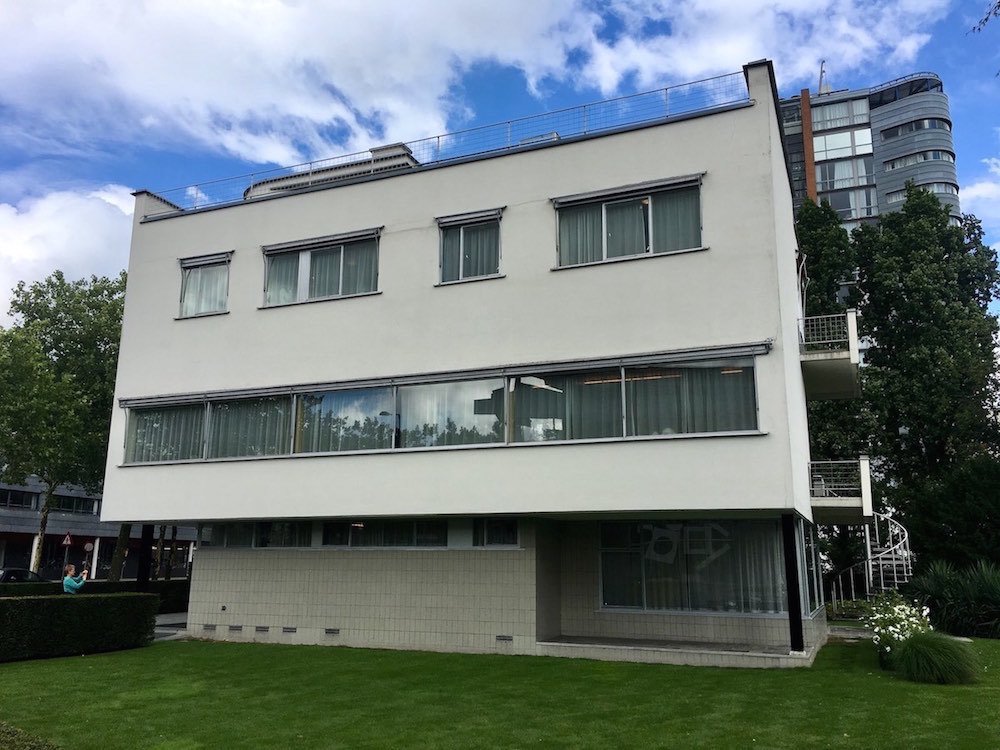 If you're interested in learning more about architecture, head to the Het Nieuwe Instituut, which has exhibitions on architecture and design.
02. Visit the Van Nelle Factory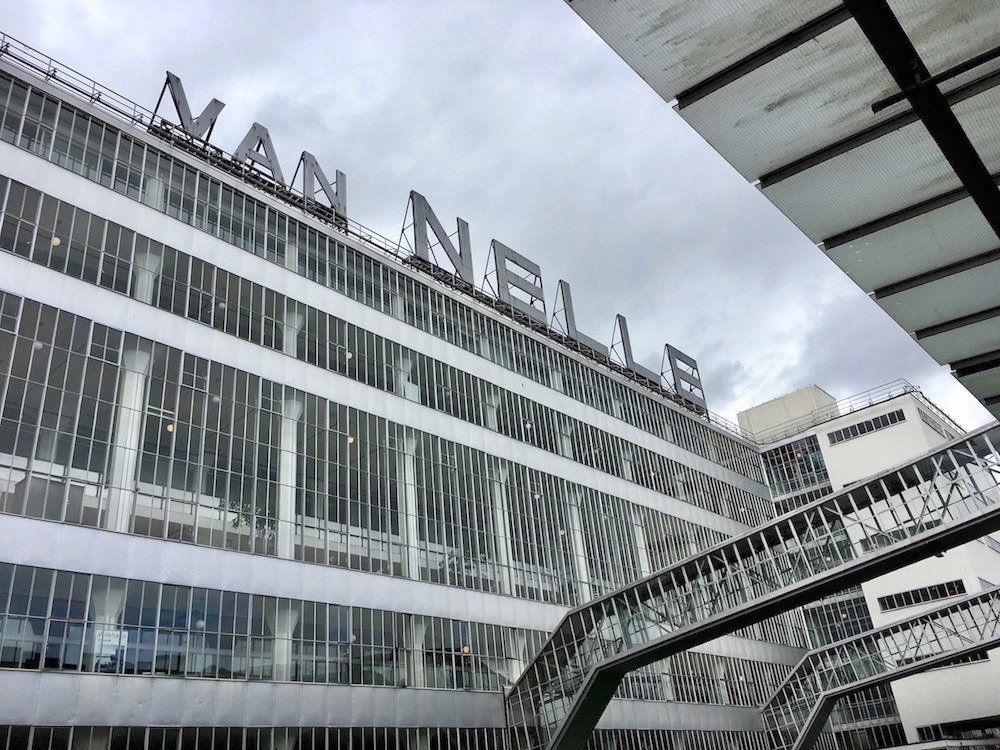 You may think it's odd that a factory is amongst the recommended sights to see in Rotterdam, but the Van Nelle Factory on the outskirts of Rotterdam is something else.
Gleaming in the sunshine with its curtain glass windows and metal touches, this factory is a standout ensemble of modern architecture. It has even been added to the UNESCO World Heritage list.
These days the former factory is home to creative offices. It's possible to view the exterior of the buildings, but ideally book in advance for one of the regular tours that run on weekends.
---
Staying in Amsterdam? Click to Read Our Where to Stay in Amsterdam Neighborhood Guide!
---
03. Head to the Market Hall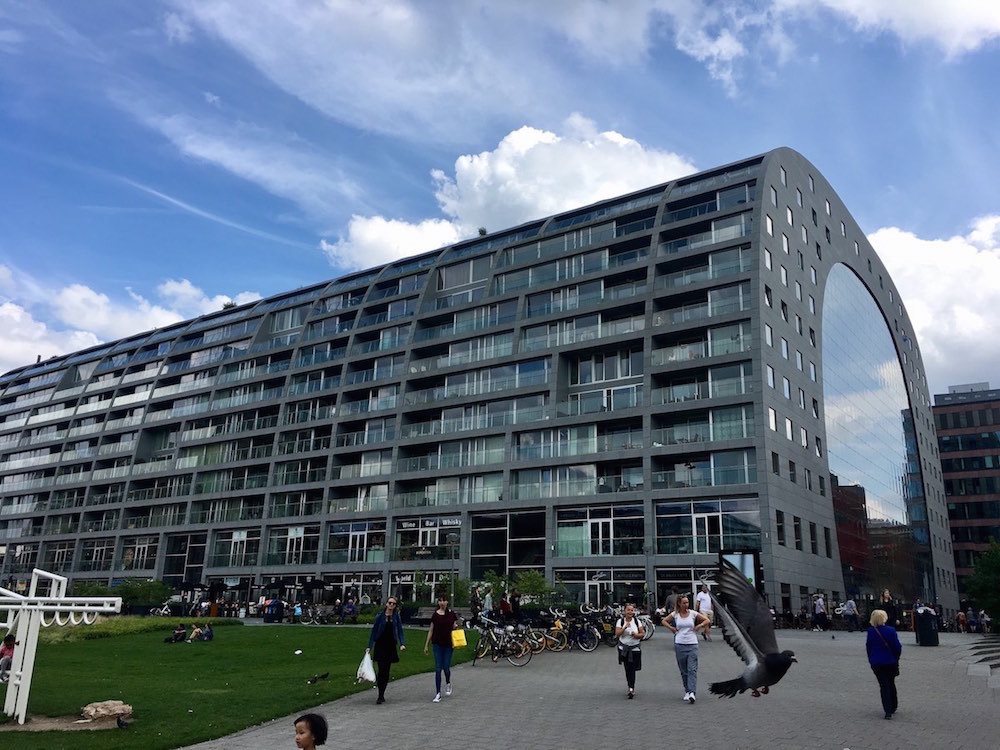 If you visit the cube houses, you'll probably also spot another recent landmark architectural addition to Rotterdam: the "Markthal" or Market Hall. This beautiful modern building was only opened in 2014.
As expected, it houses an excellent indoor food market plus an assortment of restaurants, many with outdoor seating along the sides of the hall.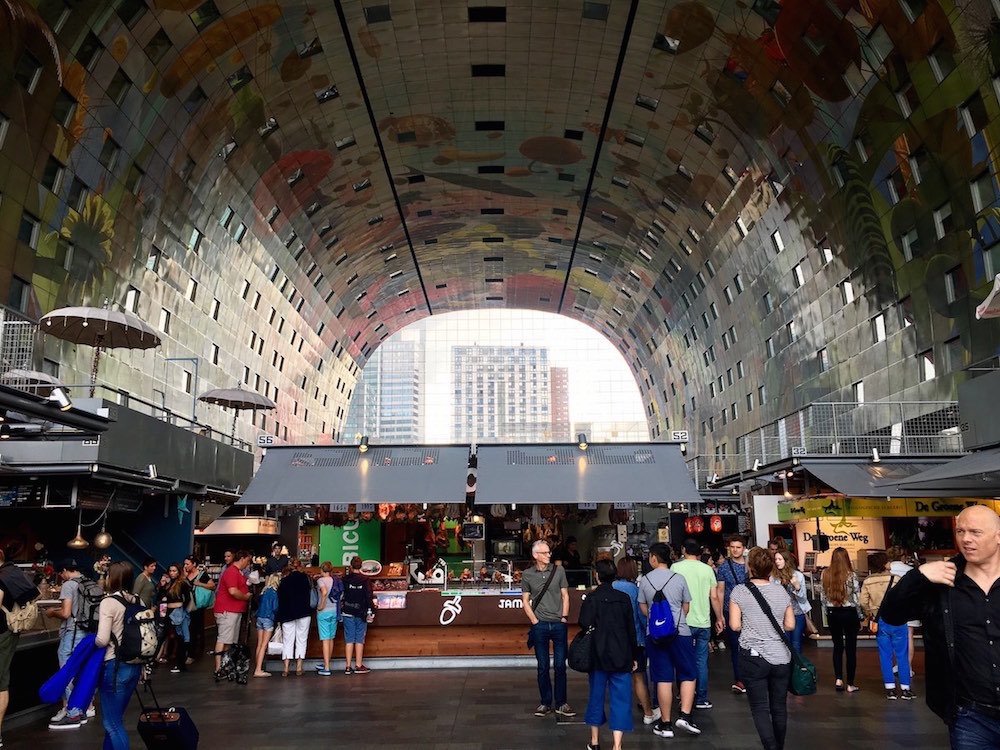 What's unexpected is the loop-like construction of the building. Residential apartments and balconies line the curved sides, looping over the top of the hall, with windows opening to the interior, too.
04. Indulge in Outdoor Dining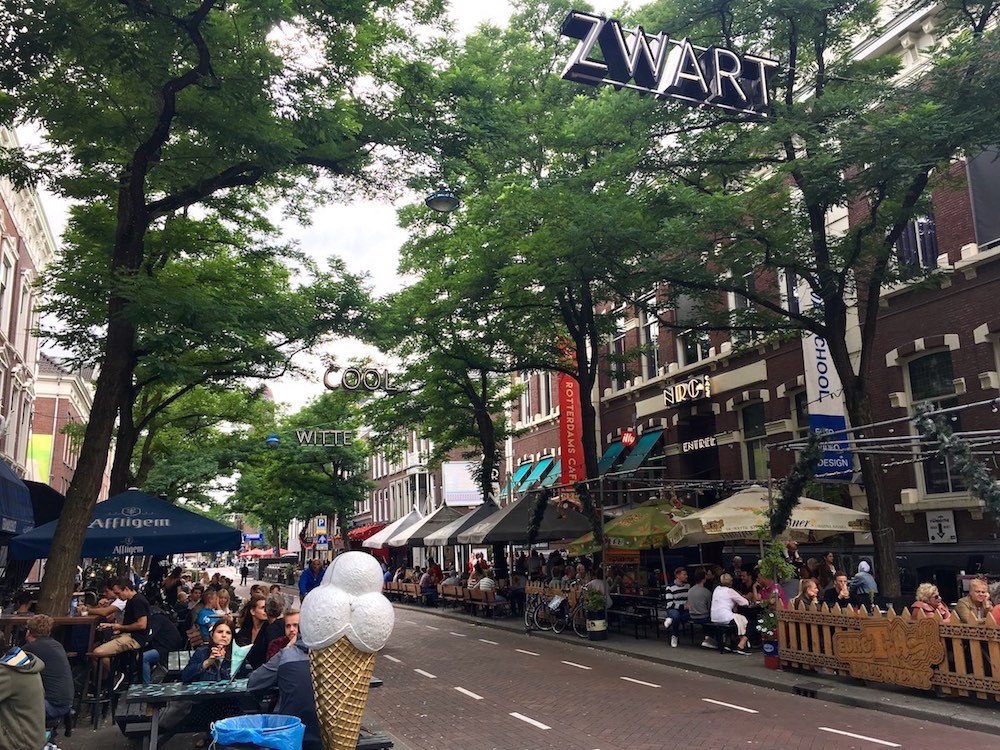 One of my favourite discoveries when I visited Rotterdam was the funky street of Witte de Withstraat. Lined with a variety of restaurants and cafes, most with outdoor dining, wandering along this street in the evening or at lunchtime feels like a low-key street party – especially on a warm summer day!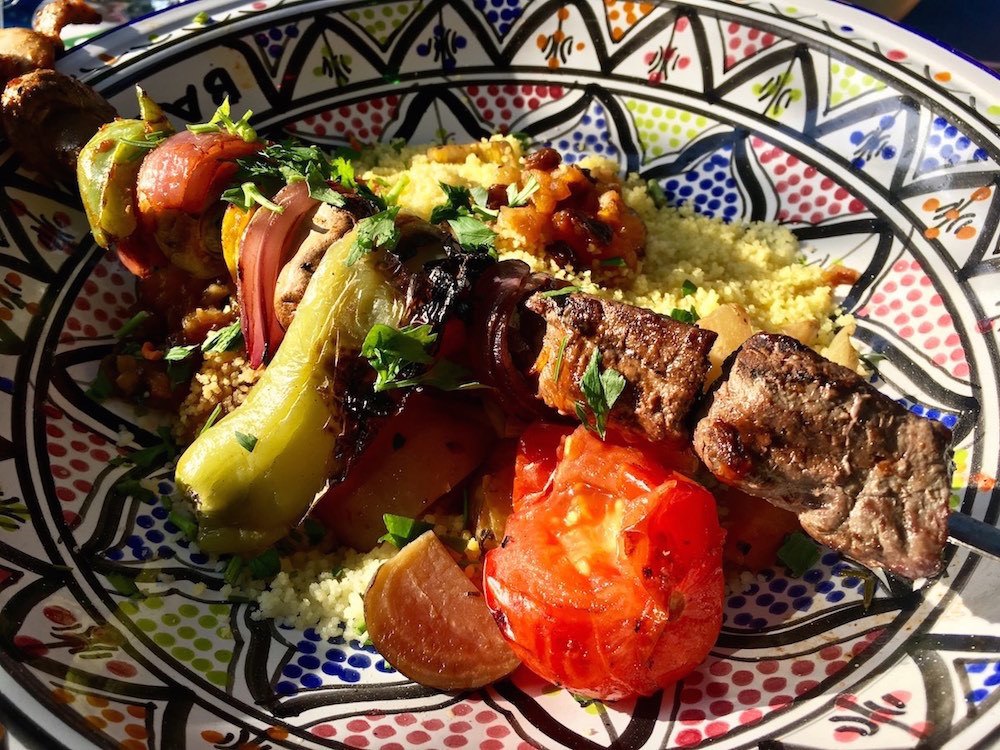 Head there anytime of the day for something to eat or drink. Two of my favourite picks for dining were the incredible burgers at Ter Marsch & Co (so full of flavour!) and the Middle Eastern feast on offer at Bazar, which has quite reasonable prices.
05. Spot Some Street Art
While visiting Witte de Withstraat and the surrounding area, keep an eye out for the many murals of street art. In particular, look for the amusing ladder painted up the side of the building!
The street is also home to the Witte de With Center for Contemporary Art, a modern art museum.
If you're up for a longer trek, check out the Rotterdam Street Art Route. This 7km-long (4.4 mi) walking route, available on an app, takes in 25 street art highlights in the city.
06. Take a River Trip to Kinderdijk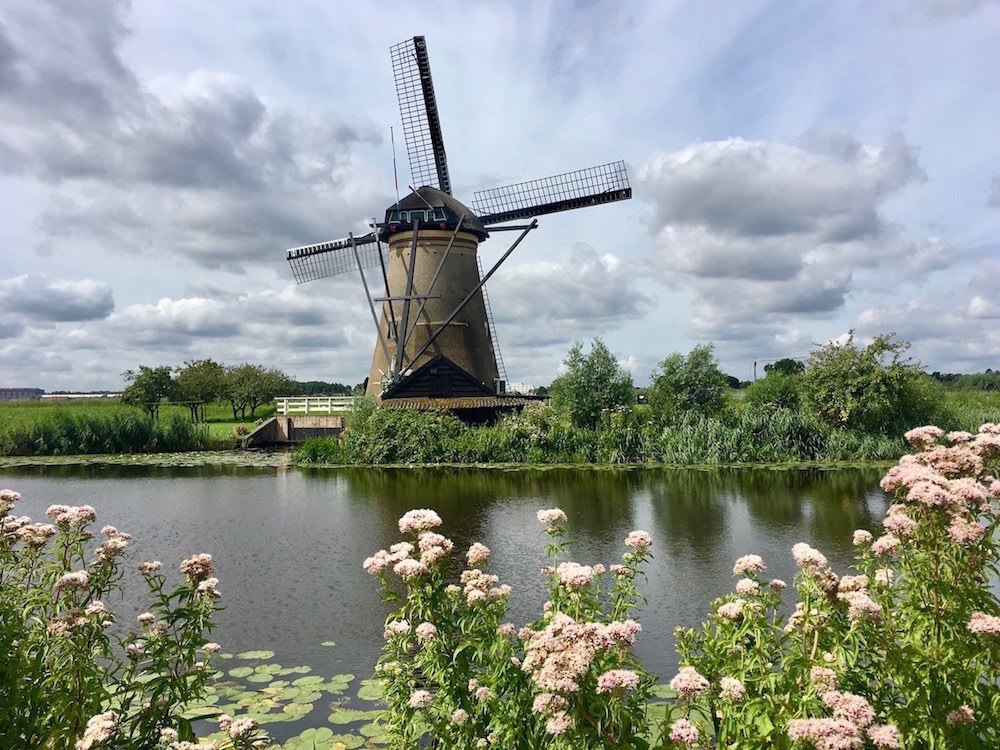 Not far away from Rotterdam is another UNESCO World Heritage Site, one from an older era: the Kinderdijk windmills.
The Netherlands is renown for its windmills, and this is the perfect place to discover more about them. A collection of 19 mills from the 1700s, these days they form an open-air museum with walking and cycling paths, with two of the windmills open to visitors and showcasing the social history.
Rotterdam makes the perfect base for visiting Kinderdijk. I recommend taking the waterbus to visit the windmills. There's a direct water bus departing from Erasmusbrug every 2nd hour, which takes 30 minutes. Alternatively, there are water buses every 30 minutes to Dordrecht, from where you can transfer onto a connecting ferry. Taking the waterbus provides a great view of Rotterdam and its architecture from the water.
Where to Stay in Rotterdam
The James
9.2 on Booking.com – *3-star, modern, central, 9.7 location score,
Booking.com / Trip Advisor

citizenM
9.0 on Booking.com – *4-star, ultra-modern, central, 9.5 location score,
Booking.com / Trip Advisor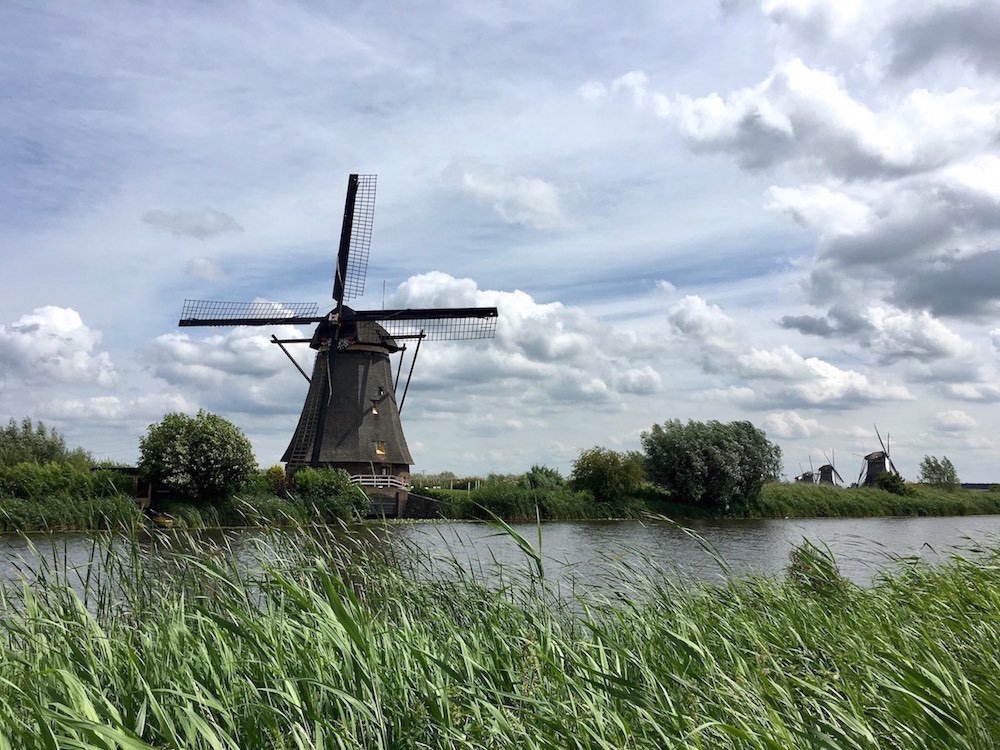 ---
Further Reading
---
Author Bio
Shandos Cleaver is the founder and blogger-in-chief of Travelnuity, a travel blog focused on dog-friendly travel around the world. She's currently travelling around Europe with her Miniature Dachshund, Schnitzel.
---
Like This Guide? Pin it for Later!