Best Places to Visit in Netherlands: Travel bloggers share about their favorite Netherlands cities and experiences (and hopefully help you decide where to go in Netherlands!)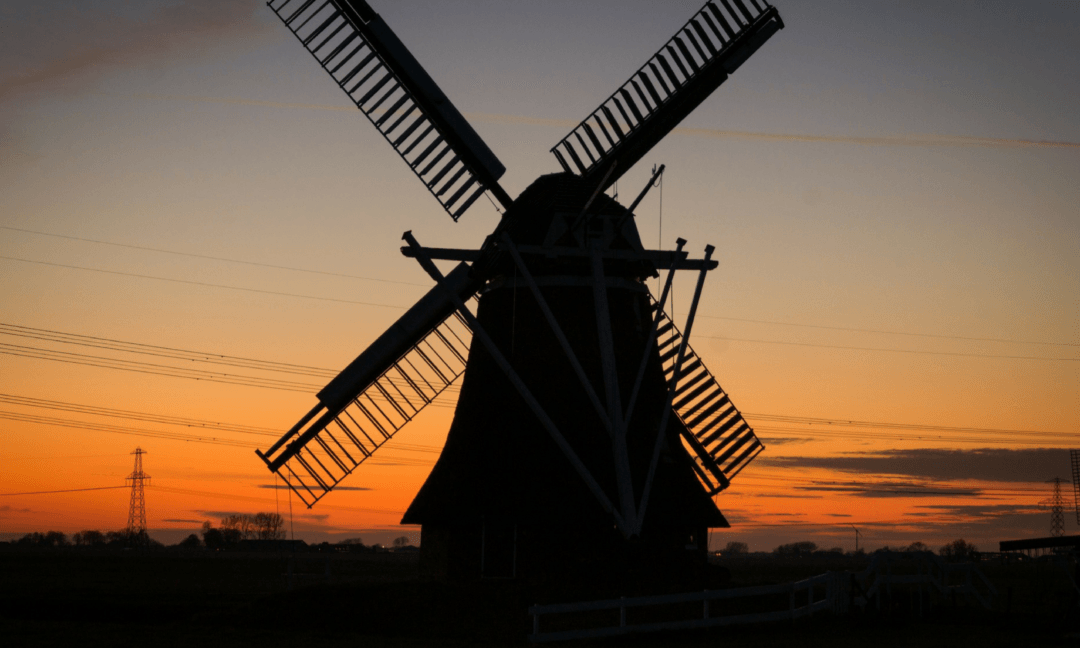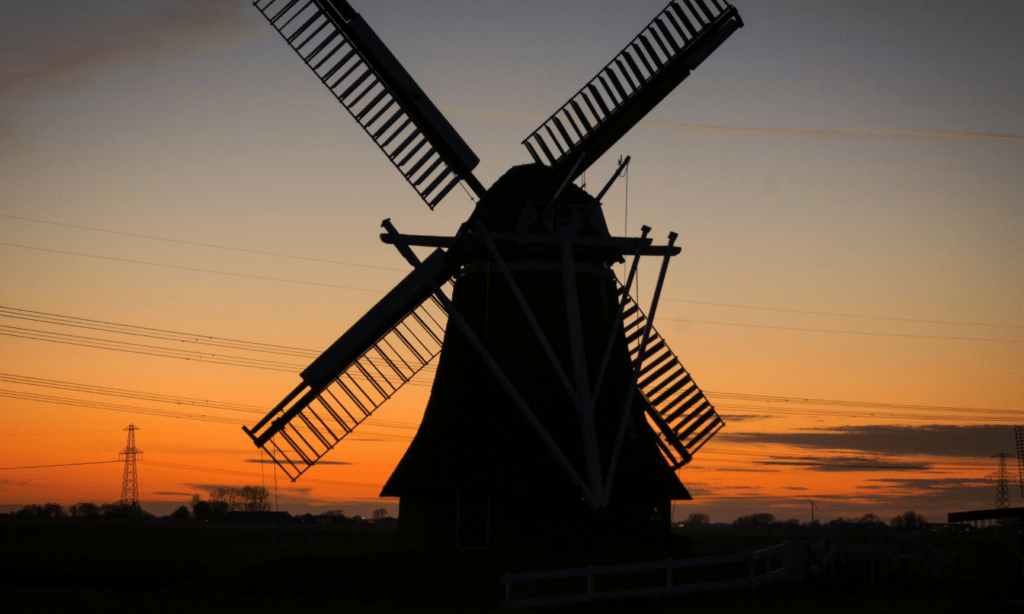 Disclosure: This website uses affiliate links. That means we earn a small commission when you click through to buy something on Amazon, book a hotel, buy your travel insurance, etc. You don't pay anything extra. Affiliate links are one of the ways we make money from this blog (our travel-inspired adult coloring books are another way) to keep the laptops humming!
***
The Best Places to Visit in Netherlands: An Introduction
The Netherlands is one of those countries we keep going back to, offering something intriguing and a bit different, every time we visit.
While most North American travellers focus their efforts on the museum-filled, canal-lined capital of Amsterdam, there's so much more to the Netherlands than its biggest city.
If you're willing to take the train for a few hours, you can get almost anywhere in the country. Rotterdam's fabulous modern architecture, Haarlem's charming small town vibe, and Delft's cozy university vibe are all an hour or less from Amsterdam. If you're willing to go (just a little) further afield, you'll be treated to the beautiful small city of Maastricht, world-changing history of Arnhem and Nijmegen, and distinct culture of Friesland.
We've now visited the Netherlands three times, and it still feels as though there is loads more to do. As we have yet to experience all of the best places to visit in Netherlands ourselves, we reached out to our travel blogging colleagues for help, asking them to share their favorite places and experiences around the Netherlands. Hopefully it helps with your trip planning, or inspires you to book a ticket!
To make it easier to find what you're looking for, I've broken all the places and experiences into sections — Amsterdam, Other Cities and Towns, and Experiences — and you can use the table of contents (below) to jump to a specific place, or read from end-to-end.
Amsterdam
Other Cities & Towns
Top Experiences in the Netherlands:
---
If you're planning a trip to Amsterdam, be sure to check out our Where to Stay in Amsterdam Guide to find the best areas to stay in Amsterdam, and our City Tips from a Local post, in which we ask an American expat to share her favorite things to do in Amsterdam!
---
Amsterdam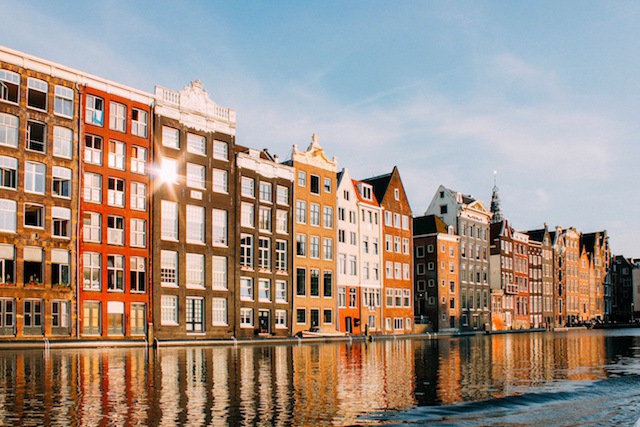 Ben and Jazzy of Road Affair explain why Amsterdam is one of the best places to visit in Netherlands
While backpacking Amsterdam, last fall we quickly realized why this charming city is one of the best places to visit in Europe. Everyone speaks English, which eliminates any issues that would arise from a language barrier. Any and every person has the freedom to be who they want to be without being judged. Amsterdam's liberalness and acceptance is one of a kind. The food is delicious, and don't even get us started on the cheese. And of course, it has something to offer for every type of traveler.
If those reasons don't convince you to head to Amsterdam now, I am sure these must-do activities will. Rent a boat and cruise down the many canal ways while watching the sunset. Spend hours walking the narrow streets and admiring Amsterdam's unique architecture. Grab some friends and have a BBQ at Vondelpark alongside locals. Join the green and eco-friendly city by cycling around while exploring all that Amsterdam has to offer.
Whatever your interest or travel style, we are sure you will fall in love with the Venice of the north: Amsterdam.
House of Bols Cocktail Museum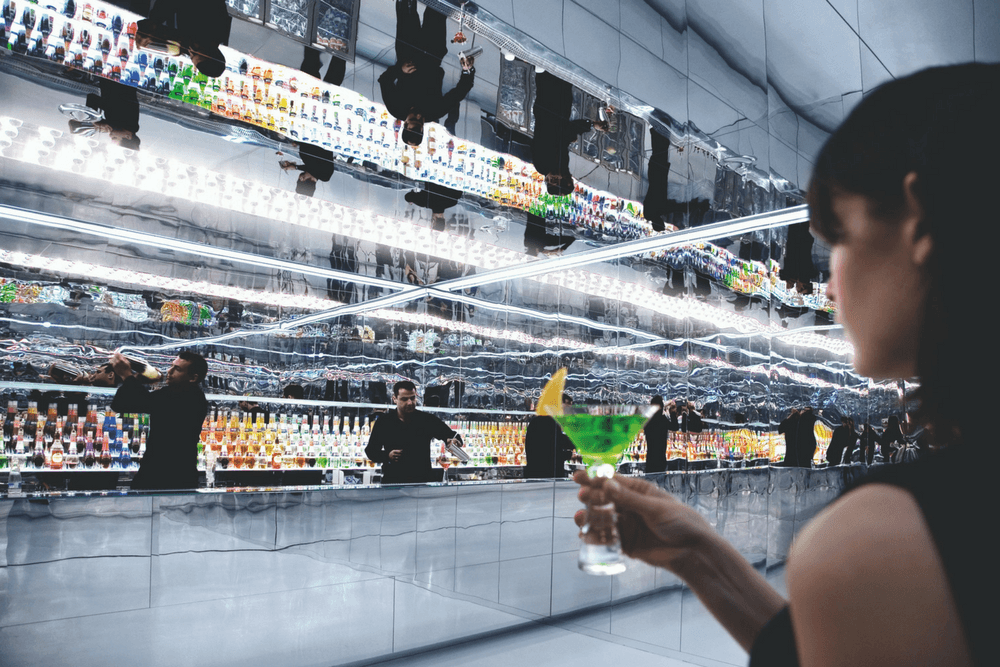 Vicki of Make Time to See the World explains why she loves the House of Bols Cocktail Museum in Amsterdam
The House of Bols is possibly my favorite museum in the 'dam. It's classy and oozes cool, from the minute you walk into the old building until you have the chance to sample a cocktail at their mirrored bar at the end of the tour.
Every exhibit you visit tests your senses in the most wonderful way. Telling the story of Lucas Bols, the museum is interactive, engaging and a winner of the Dutch Design Award for the Best Exhibit & Experience – you'd be crazy not to love it!
Inside Design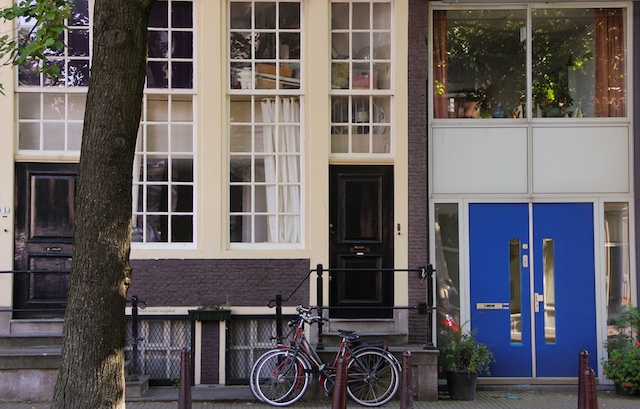 Shobha of Just Go Places explains why Amsterdam is the place to see the best in Dutch design
If you are a fan of contemporary design, you will love the Netherlands. While Dutch design has the sleek lines associated with its Scandinavian neighbours, it also incorporates a sense of humour and quirkiness.
Amsterdam is a hub for modern design which can easily be incorporated into your sightseeing itinerary. We loved window shopping, especially in the area around the Jordaan, De Pijp and 9 Streets neighbourhoods. In the autumn, in conjunction with the home and interiors show, Wonen & Design Beurs, a lot of Amsterdam's interiors stores showcase their new merchandise. If you are serious fan of Dutch design, you should also check out the annual Dutch Design Week which is held in Eindhoven around the same time as well.
Van Gogh Museum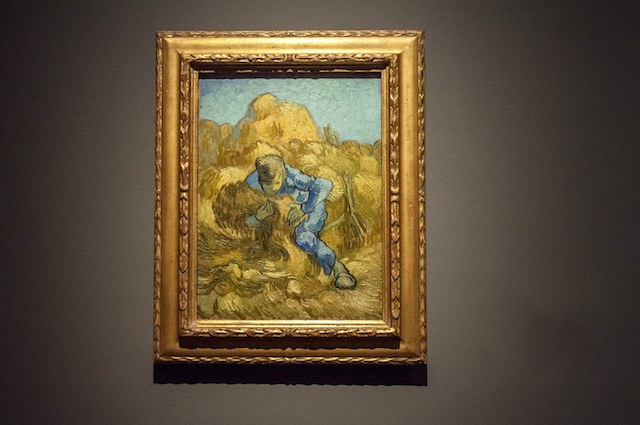 Gabor of Surfing the Planet explains why the Van Gogh Museum is a must see
The Van Gogh Museum is one of the must-see museums in Amsterdam, where you will find a fantastic collection of works painted by the famous Dutch painter. The museum is situated in the nice Museumplein area, which is full of museums. Apart from the most important Van Gogh collection in the world, works by other important painters from the 19 century (such as Toulouse-Lautrec or Gaugin) are also exhibited in the museum. Part of the collection was exhibited in the city of Mons in Belgium in 2015, when the latter was the European Capital of Culture.
The museum is quite spacious and you will have the possibility of admiring Van Gogh's paintings in relative peace. The paintings are exhibited in chronological order, so it is easy to follow the painter's life throughout his works. The museum is not too vast, so you won't be overwhelmed by too many paintings to see (like in the Louvre in Paris, for instance). There are usually quite long queues at the ticket office, so it is recommended to book your tickets online.
Beyond Amsterdam: Other Cities and Towns to Visit
---
Rotterdam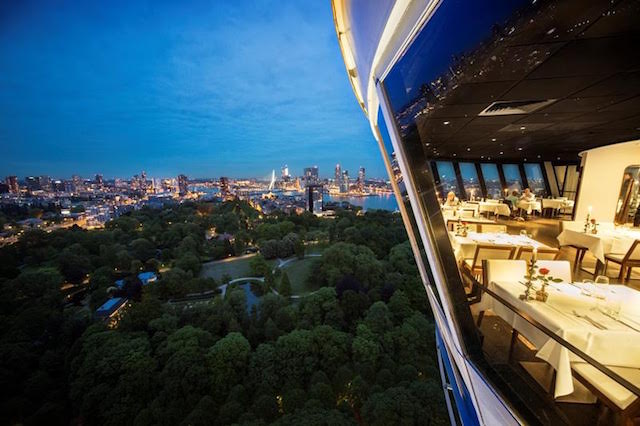 Veronika of Veronika's Adventure on why you should add a trip to Rotterdam to your Netherlands list!
If you would like to see amazing buildings in shapes you never thought was possible, then Netherlands' second largest city is the place to go. Rotterdam is sometimes called the architectural capital of Netherlands.
Being the largest port in all of Europe, it suffered from bombing during World War II when most of the city centre was destroyed. But the Dutch are all about creative solutions: why restore the city in the old way, if you can give space to contemporary artists?
The result is amazing: quirky cubic houses, a futuristic train station and an amazing market hall that merges living area with public space. Get on a bicycle and enjoy a day or two in this young and fresh city.
Den Hague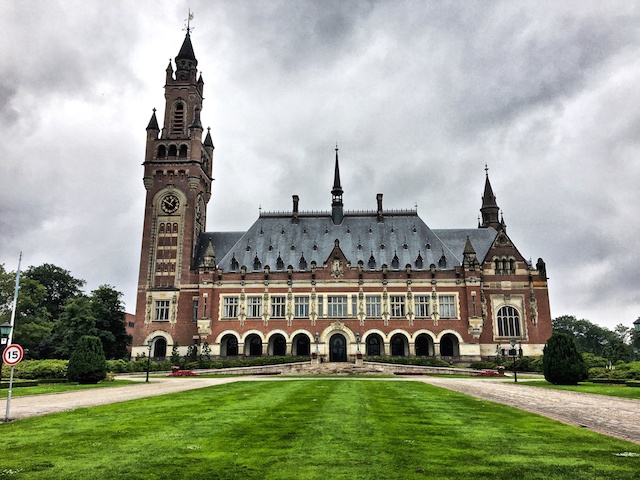 Dave Brett of a Travel Dave UK explains why Den Hague is worth a visit
When I think of the Netherlands, I'm often thinking of those cosy little Dutch cities like the Hague that are worth exploring for a few days on a bigger trip of the Netherlands.
The Hague can easily be reached by train from Amsterdam or Schiphol airport within an hour.
The Hague (Den Haag) is known by the Dutch as the Royal city, as this is where the Royal family have their official offices and residences, which adds a royal feel to the city. Even the street lamps are shaped like crowns.
Enjoy walking around the city and be sure to jump into a café for a cup of coffee at the Het Plein; it's a great spot to grab lunch as well.
Grab tram 9 from the central station or rent a bike and head to Scheveningen, one of the Netherlands most popular beaches. Perfect for fish and chips by the sea and wonderful coastal walks with sea breeze. For those with a sense of adventure, you can even rent a surf board and catch some waves at the surf camp located at the end of the beach.
Utrecht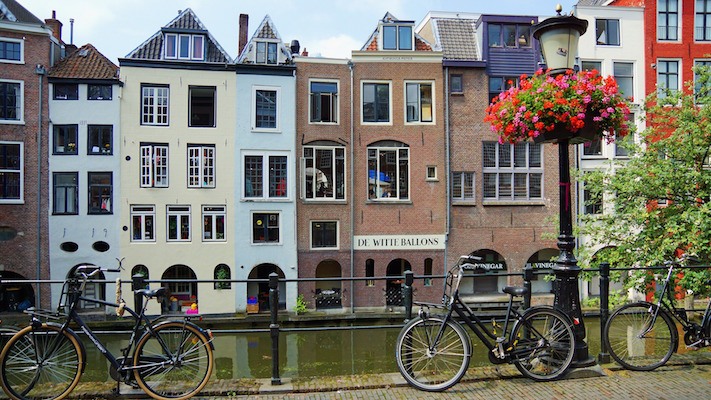 Chrissy of Travel Passionate explains why Utrecht is one of the best places to visit in Netherlands
Utrecht is a small picturesque town in the Netherlands. It has a compact size that makes it easily explorable on foot or by renting a bike.There are so many bikes that it has the title of the "bicycle capital of the world".
This medieval city has many canals that you can explore by boat, with great restaurants, cafés and shops around them. The Dom Tower dominates the city as it is the highest church tower in the Netherlands. On a clear day, you can even see Amsterdam from the top! Utrecht has a rich culture with interesting museums and festivals throughout the year. It is also a great destination for kids as they can visit the house of the famous character Miffy. It also makes a perfect base for day trips as well. The famous town for its cheese, Gouda, is only 30 minutes away. If you are planning a trip to the Netherlands, Utrecht should be on your itinerary.
Leeuwarden (and Friesland)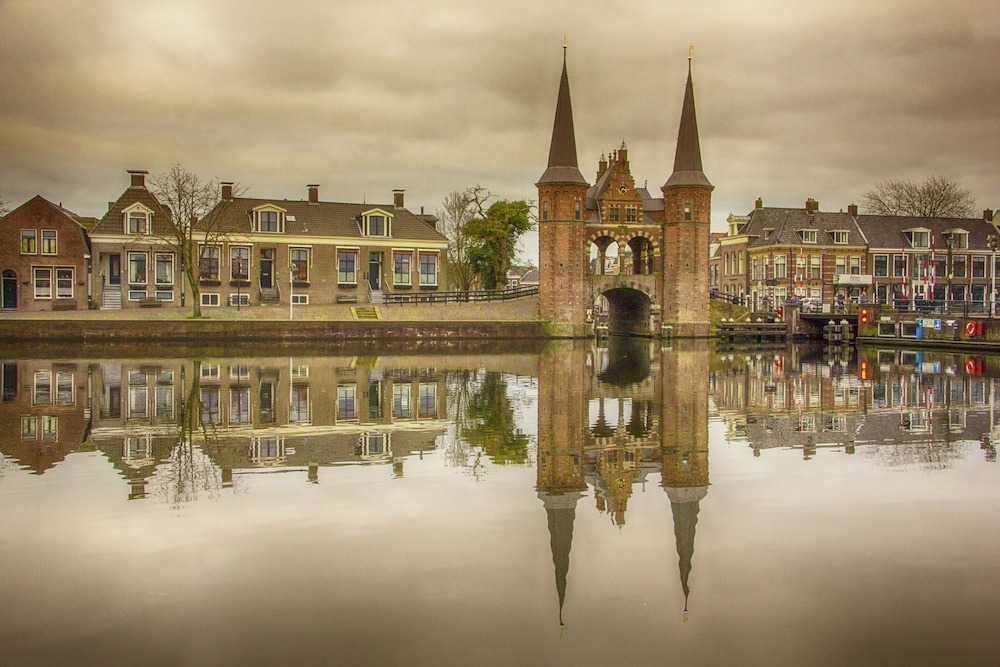 Tucked up at the north of the country, most tourists don't have Friesland on their travel wish list as one of the best places to visit in Netherlands, but we'd argue that's a mistake.
With a distinct language and culture separate from the rest of the Netherlands, Friesland surprised us for its cozy capital (Leeuwarden), interesting maritime history, and unique culture. Filled with some great restaurants, and easily walkable cities and towns, it's reachable in less than 3 hours from Amsterdam.
We spent just over 48 hours in Friesland exploring Leeuwarden and Sneek, 2 of the 11 historic cities in the province, and can't recommend the area highly enough!
Middelburg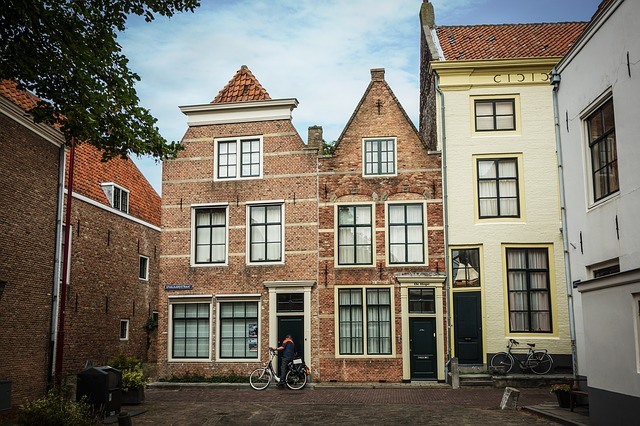 Skye of Skye Travels explains why more people should visit the "brick city" of Middleburg
In my travels, I always enjoy finding a unique city which stands out above the rest. Middelburg in southern Netherlands was just that for me. Can you imagine an entire city made out of bricks?
Located in the center of the Zeeland peninsula, this town of 50,000 residents has a surprising culture and history. The University College Roosevelt, named after the politicians whose family hailed from this region, is one of the highest-rated universities in The Netherlands.
My favorite part was the bricks. Everything is constructed from them – buildings, streets, walls, monuments, water towers, you name it! I was constantly trying to guess how many billions of bricks must have been used. It makes quite a sight.
It's also small enough so that "everyone knows everyone," and the residents make visitors feel right at home.
Haarlem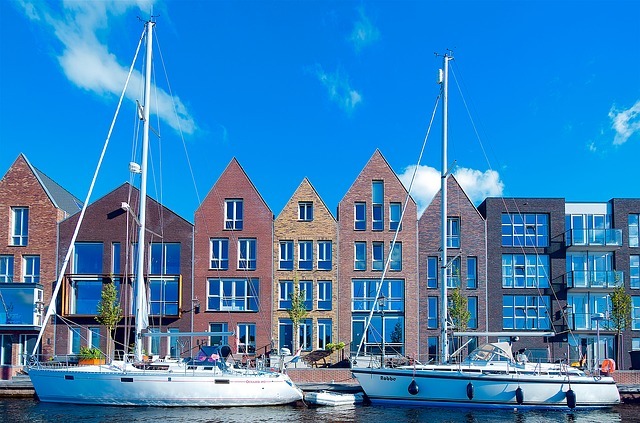 Allison of Eternal Arrival explains why a trip to Haarlem should be on everyone's day trips from Amsterdam list!
Haarlem, just a short 20-minute train ride from Amsterdam, is a must-see day trip when visiting the Dutch capital. With an adorable 18th century windmill, Molen de Adriaan, this quintessentially Dutch city is all the best of the Netherlands on a smaller scale. The downtown is compact and walkable. There are tons of amazing restaurants serving a wide variety of cuisines, representing the best of the Netherlands' reputation for diversity and tolerance. The Grote Kerk, located on the central market square in Haarlem, is another must-see when in the area. For French fry lovers: make sure you try some frites when in Haarlem! There are tons of shops offering delicious twice-fried frites in the Belgian style, with a variety of delicious dips.
Favorite Experiences
---
Zaanse Schans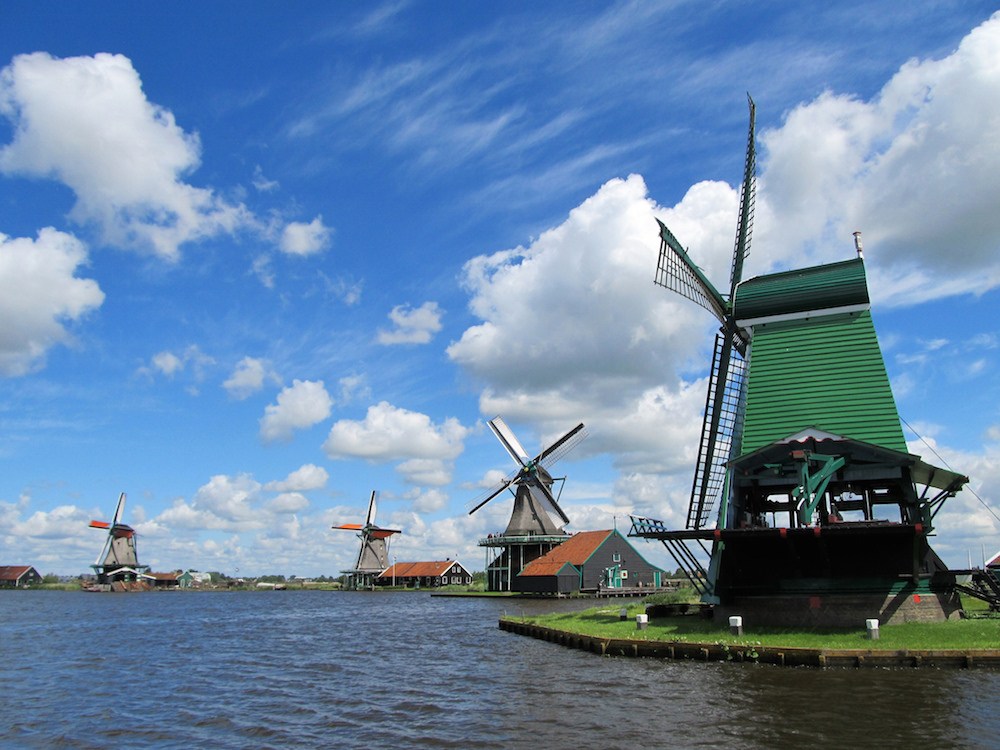 Ryazan of Everything Zany explains why Zaanse Schans makes a great day trip from Amsterdam.
Just outside of Amsterdam, you can visit this charming and historical little Dutch village for a truly Dutch experience. You wouldn't want to miss the iconic windmills of the Netherlands, right? The beautiful, well-preserved windmills by the River Zaan are picture perfect.
You can find a variety of Dutch heritage here, from their famous cheese and clog makers, little shops and museums. The windmills were converted into a museum or shop with a viewing deck, the view from the deck is gorgeous. On certain times of the day, a little skit will be played on how the Dutch used to live back in the 18th century. However, the play is also in the Dutch language (no subtitles!), but you will get what they are trying to say or do. Overall, you will definitely have a great day out in Zaanse Schans.
Tip: Don't forget to have your photo taken on the huge yellow clogs!
Kinderdijk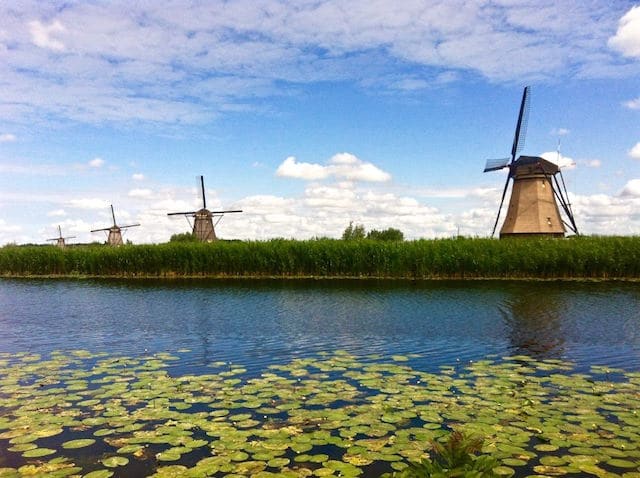 Sonja of Migrating Miss explains why Kinderdijk is one of the most iconic places to visit in Netherlands
When we think of symbols of the Netherlands, windmills have to be near the top, so why miss the opportunity to see them while you're there?
Kinderdijk, a village near Rotterdam, is home to the most old windmills in the Netherlands. The 19 windmills date back to the 18th century, and are now a UNESCO World Heritage Site and one of the Netherlands biggest tourist attractions. You can walk or bike through the fields amongst them, and enter one or two to see how they really work. The iconic landscape of fields, water and windmills is a must see. It is free to access the walking and cycle paths, but you do need to pay an entrance fee to see inside the windmills or the museum.
Fishing Villages of Waterlands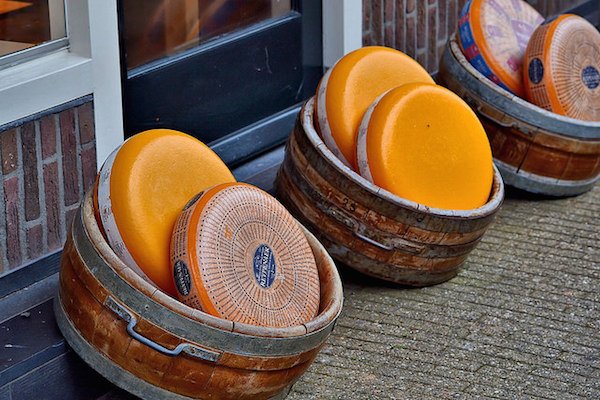 Rashmi and Chalukya of Go Beyond Bounds explain why they love the Fishing Villages of Waterlands
Around 30 minutes by bus from Amsterdam central are the quaint fishing villages of Waterland, located amidst picturesque countryside. Green meadows, grazing cattle and sheep, waddling ducks, and brightly-colored wooden cottages all make for wonderful sights to behold in these villages. You can go cycling in the charming alleys of these fishing villages, and explore the lush green landscapes.
All the villages are well connected by public transportation which makes for an easy day trip. You can collect a day pass that works all through Waterland and a comprehensive route map from Amsterdam central bus station. Must visits include the wooden shoe factory in Marken, Cheese production tour at Volendam, and the 16th-century brick house at Edam. Edam produces world-famous cheese which is definitely a must try. The villages have several souvenir shops and cafes. Wooden shoes and wooden carved tulips which can be bought here for a souvenir!
Hoge Veluwe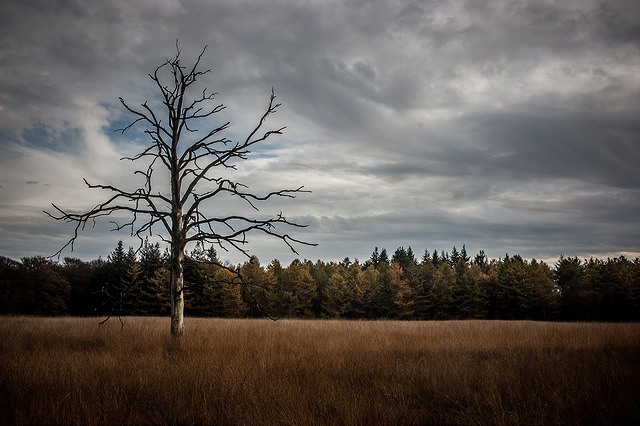 Corinne and Jim Vail of Reflections En Route explain why Cycling Around Hoge Veluwe National Park is an Experience to Remember
With kilometers of pristine nature to pedal through, the Hoge Veluwe National Park provides bicycles for those that didn't or couldn't bring their own. All you have to do is pick one and you are off, following in the footsteps of artist Vincent Van Gogh. There are plenty of things to do in the park, from art museums to playgrounds, and picnic areas to lakeside cafes. Each activity site has a parking lot for the bikes, and you can take the same bike when you're finished, or pick a new one. It's easy to spend a quiet day peddling through this beautiful park.
Havelte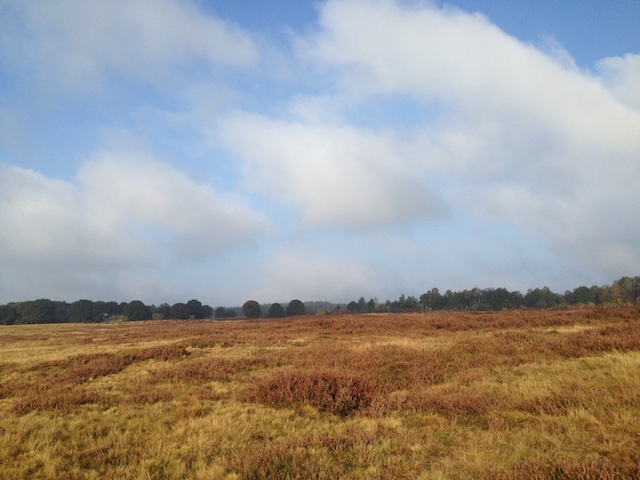 Lotte of Phenomenal Globe explains why she loves the small village of Havelte
Havelte is a village even many people in the Netherlands have never heard of. It's a small village in Drenthe, one of the 12 provinces of the Netherlands.
How do I know this place? I grew up in a neighbouring city (Steenwijk) and my parents recently moved to an even smaller village next to Havelte. But small doesn't mean uninteresting. In fact, the area around Havelte is pretty spectacular! One of the highlights of the area is the moor landscapes. In summer, the scenery turns purple; in autumn the grass turns yellow; in winter, it's a winter wonderland; and in spring the air feels so fresh! I love this place and go hiking there all the time with my family.
Another unique feature about this area are the 2 'Hunebedden'. A hunebed is a prehistoric monument, made of huge stones piled on top of each other. These ancient megaliths are over 5000 years old! These impressive constructions are massive stone graves. How the Hunebedden were built is still a mystery, but they surely are impressive!
Not many tourists go there, but Havelte, the hei (Dutch for moor landscape) and the Hunebedden are great places to add to your itinerary when you are in the Netherlands!
Bourtange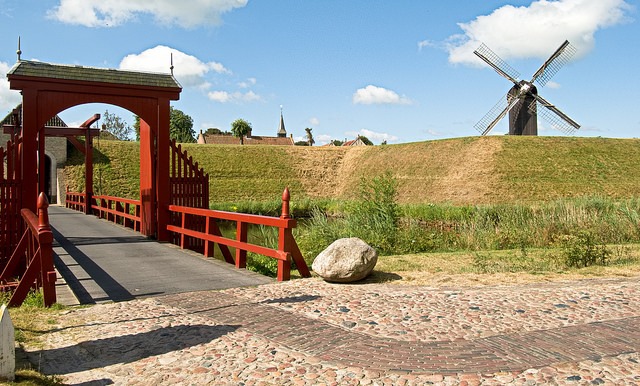 Rachel Heller Explains Why the Living Fortress of Bourtange is Worth a Visit!
When I have visitors from out of town, I love to take them to see the village of Bourtange, on the border with Germany.
Restored to its 1742 appearance, the star-shaped fortress of Bourtange was originally intended to prevent the Spanish rulers in the Netherlands from using supply routes into Germany. Today it's a cross between an open-air museum – restored historic buildings, windmill, fortifications – and a living village with 50 residents.
When I show people around, the words "atmospheric," "quaint" and "charming" come up often. Strolling along the cobblestone streets is lovely, and I never get tired of walking along the top of the earthen wall. From up there you can admire beautiful views inward toward the village as well as outward over the earthen fortifications and moats.
I recommend taking your time to explore the whole village and to have a drink and a Dutch pancake in a café in the central plaza (Marktplein). Make sure to check out the museums too, especially the synagogue and the captain's house, both meticulously restored.
Bourtange is quite a distance from other more well-known sights in the Netherlands, but it rewards the extra effort with its charming authenticity.
Bloemendaal aan Zee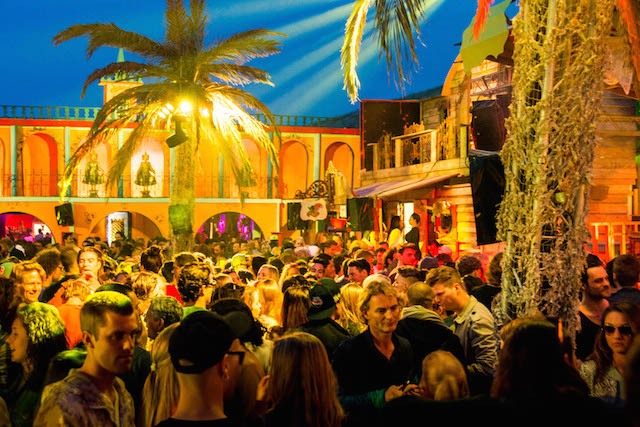 Sebastiaan of Lost with Purpose on Bloemendaal aan Zee
If you're visiting the Netherlands in spring or summer, try joining the throngs of locals heading out to Bloemendaal aan Zee for beachy fun.
Only 45 minutes from Amsterdam, Bloemendaal's dunes are lined with beach clubs perfect for soaking up some sun with a drink in hand. Each club has its own character, from the upmarket crowds of trendy Bloomingdale to the laidback vibes of Woodstock 69. Sunday is the day to be beach-bound: most clubs host parties every Sunday in summer. Bloemendaal is a great place to check out the famous Dutch electronic music scene, right from the source.
Partying not your thing? Bikers and nature lovers can venture beyond the beach to the lush nature walks and bike paths in Zuid-Kennemerland National Park. Covering a vast expanse along the shoreline, the park can be accessed from club Parnassia at the end of the Bloemendaal stretch. Watch out for the wild ponies and cows!
To get to Bloemendaal aan Zee, take a train to Zandvoort aan Zee, then get a bus from the train station. Alternatively, head over to Haarlem, then cycle or take bus 81. Beware: Bloemendaal aan Zee and Bloemendaal are two different stations!
Keukenhof Gardens, Lisse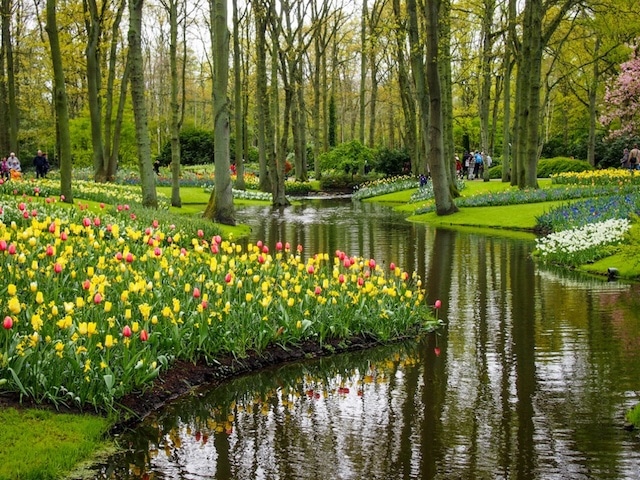 Bram of Travel Experience Live on Keukenhof Gardens in Lisse
The Keukenhof Gardens in Lisse is one of the world's largest and most spectacular flower gardens. Surrounded by endless fields of flowers, this most colorful of parks shows its beauty for only eight weeks per year, in spring. You can explore Keukenhof (which means "kitchen yard" in Dutch) on various walking trails and see no fewer than seven million tulips, hyacinths and narcissus arranged beautifully in borders and gardens, along canals and even underneath a windmill.
It's truly one of the greatest gardens on the planet. If you've ever wondered why exactly the Netherlands is so famous for its tulips, this is where you'll find your answers. A visit to the park takes about one afternoon, but you're strongly encouraged to stick around. Rent a bicycle and explore the countryside, which is appropriately known as the "Dune and Bulb Region". It lies just inland from the North Sea coast of Holland, a perfectly flat landscape sheltered by sand dunes and lined with rows of spring flowers of all imaginable colors.
Liberation Route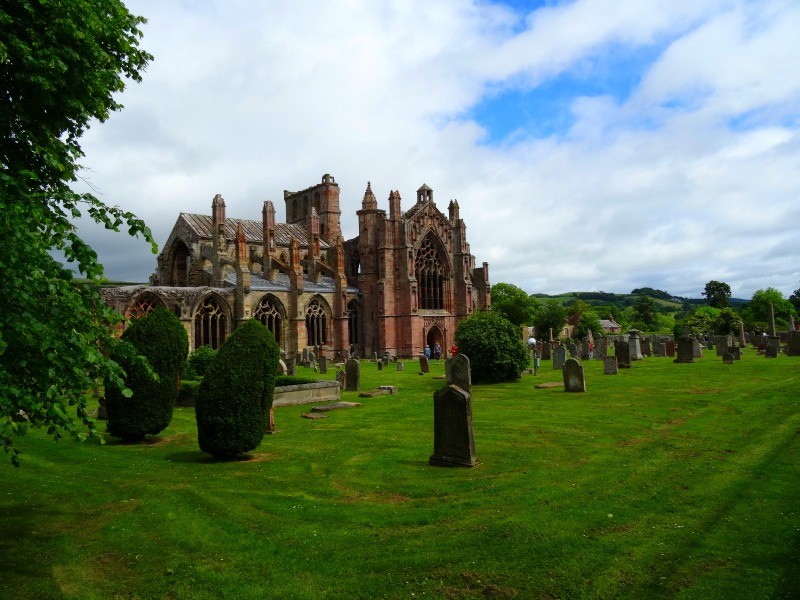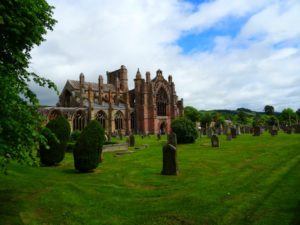 Not a specific destination, per se, the Liberation Route Europe tracks the Allied Forces' route from England to France, and onward through Belgium, Netherlands, and Germany (and beyond to Poland), tracking the significant historical events that led to the end of WWII and Europe's liberation from Nazi Germany.
Within the Netherlands, the Liberation Route is concentrated along the southern provinces, from the Belgian to the German borders. We visited some of the major locations in the southeastern province of Gelderland, visiting the Airborne Museum 'Hartenstein' in Oosterbeek, my great uncle's grave at the Groesbeek Canadian War Cemetery and Memorial, participating in the Sunset March in Nijmagen, and visiting the fantastic National Liberation Museum (also in Groesbeek).
If you download the app, you can get on-the-go info about each place as you go, getting insights into the massive sacrifices made by so many…and why we have the world we do today.
Diergaarde Blijdorp Rotterdam Zoo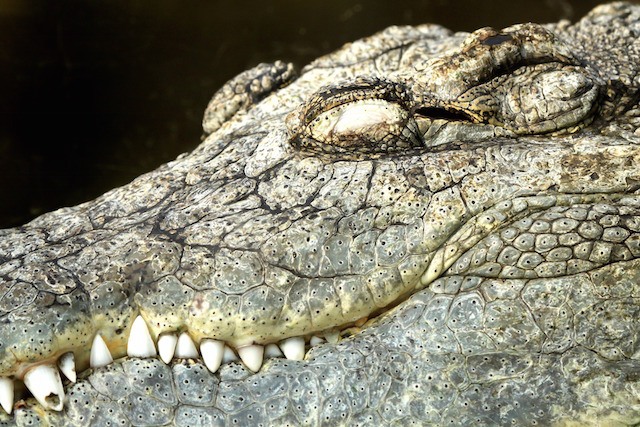 Nanouk of Digital Nomad with Kids explains why the Rotterdam Zoo is a must-visit with kids!
The Diergaarde Blijdorp zoo in Rotterdam is great! It has an amazing sea world where you can immerse yourself into the deep blue ocean. The zoo is set up like one big safari so no pens but only walking trails with big spacious areas where different animals live together. Very special is the bridge over the giraffe quarters. This bridge makes it possible to really look these beautiful animals in the eye.
A remarkable story is the escape of male gorilla Bokito in 2007. He was provoked by a visitor and just jumped out of his quarter. It was a big happening in the Netherlands! The visitor was badly injured but thankfully nobody died. Bokito is still living in Blijdorp but after the incident, the safety measures were increased so it's all safe to go now.
The Rotterdam zoo is perfect for a day visit with kids but has also lots to offer for the grownups. It is very conveniently located just outside the center of Rotterdam and you can easily go there by car or train (with a 15-minute walk). Amsterdam to Rotterdam is only 1 hour by train.
---
Read More About Our Travel in the Netherlands by Checking out these Suggested Posts, or Visiting our Netherlands Home Page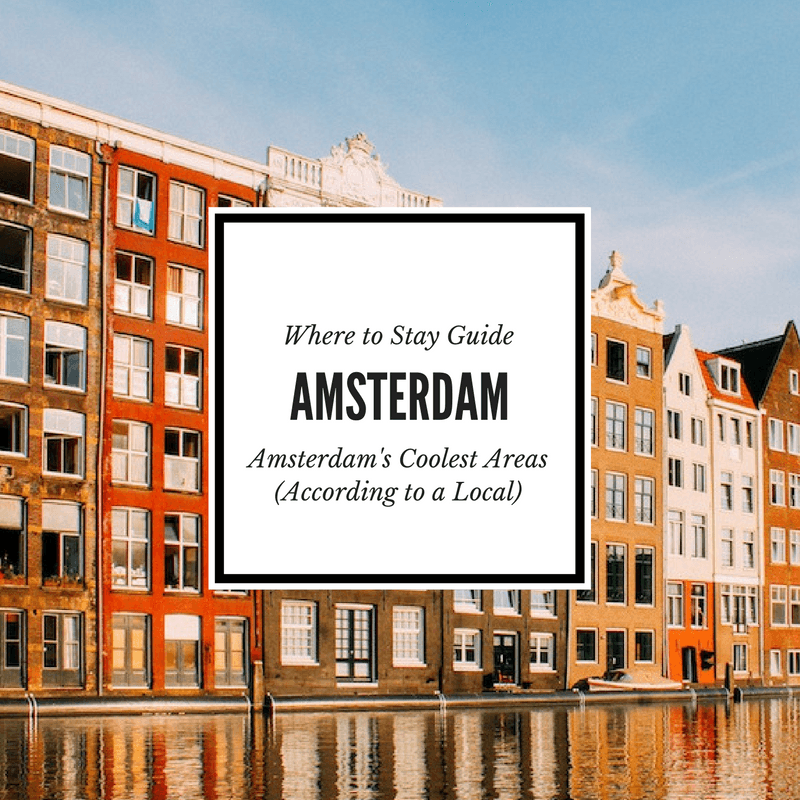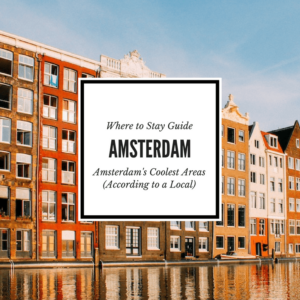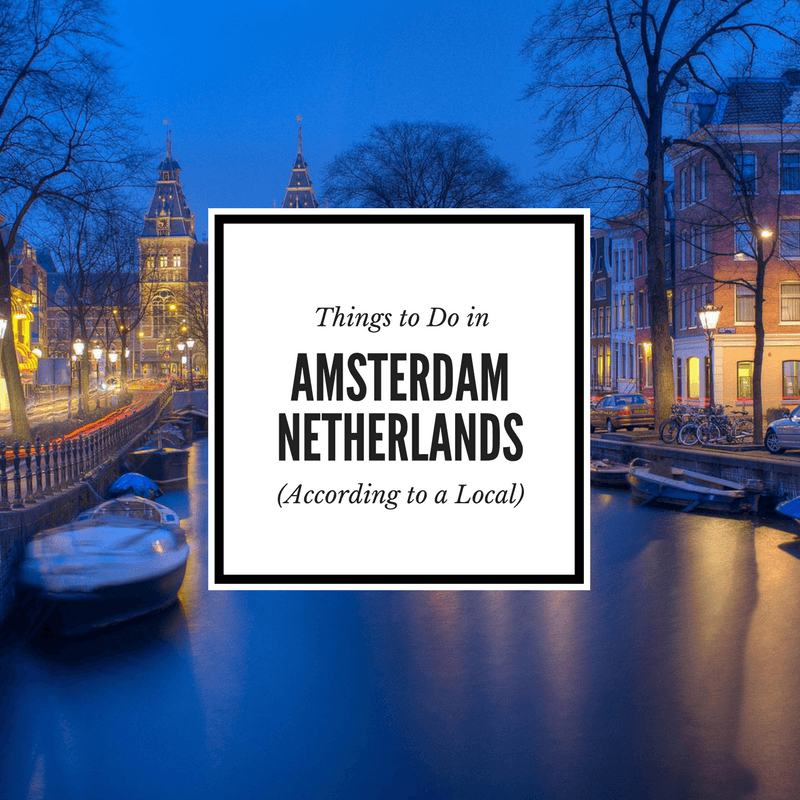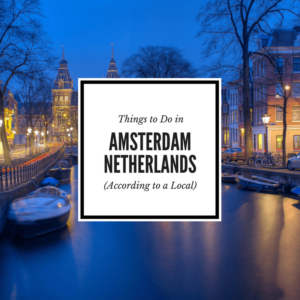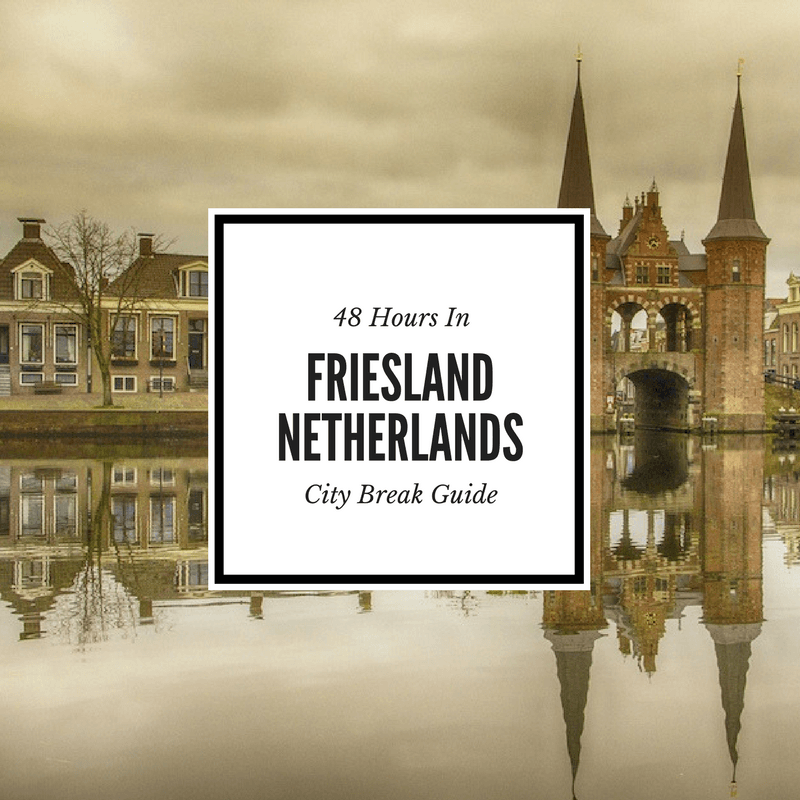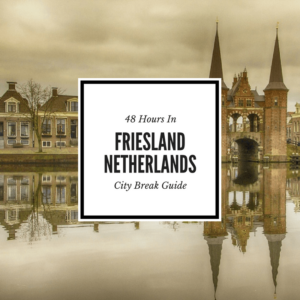 ---
Pin Now, Read Later. Save This Post on Pinterest.