Say Hiya to Scotland
A world away from London, Scotland deserves some serious dedicated time during a UK vacation.
After visiting the beautiful capital of Edinburgh and the handsome and underrated Glasgow, venture further to Scotland' highlands and islands, where you'll be treated to jaw-dropping landscapes that will make you fall in love.
We've been to Scotland twice now, and can't help but plan our next trip…we just love it there.
Posts About Scotland
Where to Stay in Glasgow — Although Glasgow's not a massive city — and it's downtown is compact and walkable — there are still a few different neighborhoods worth checking out. In this post, we introduce the best areas to stay in Glasgow. We also created a One Day in Glasgow itinerary which you can view online, or download as a PDF.
Where to Stay in Edinburgh — Once you've settled your accommodation in Glasgow, be sure to check out a similar post for Edinburgh. We enlisted the help of an Edinburgh local to outline the best areas to stay in Edinburgh. As with Glasgow, we also have a One Day in Edinburgh Itinerary that may help you plan the highlights!
If you're wondering whether Glasgow should be on your "must visit" list for Scotland, we think it definitely should be. Find out why we say, Yes, You Should Visit Glasgow in this first-timer's guide.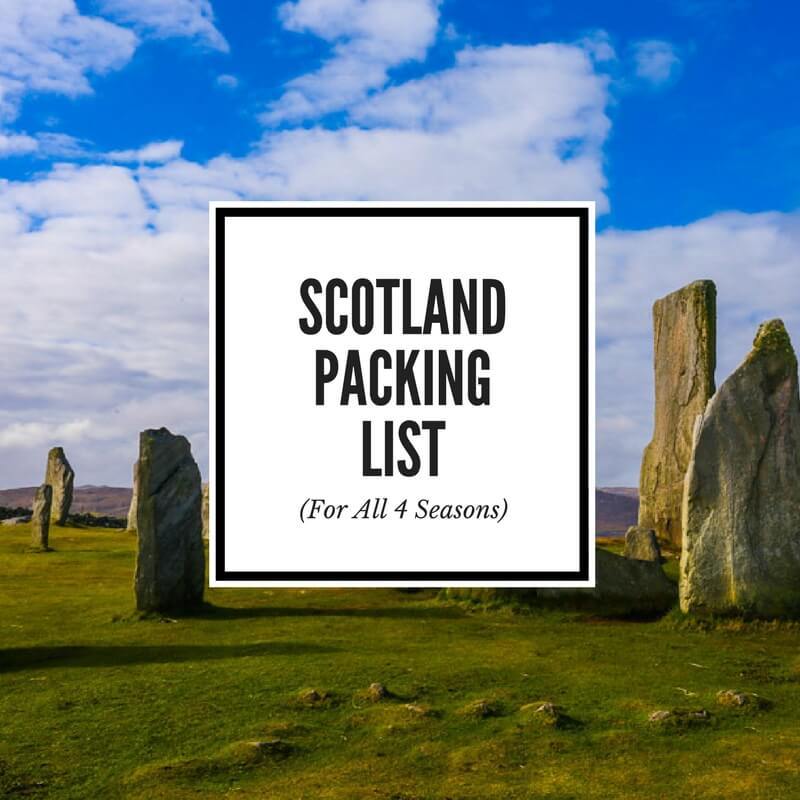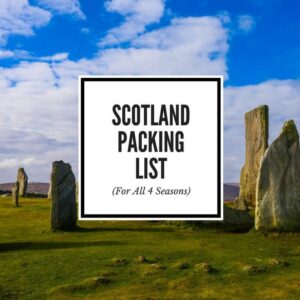 The Only Scotland Packing List You'll Ever Need: If you can't figure out what to pack for Scotland, we've put together this 4-season Scotland packing
Read More »