Eastern Europe River Cruise Highlights: A Recap of Our Experience on the Passage to Eastern Europe River Cruise with Viking River.


Living in Budapest, we're pretty familiar with the Viking River Cruises brand: we see them pretty much every day moored in Budapest's best parking spot: Next to the famous Chain Bridge, offering passengers an unobstructed view of Fisherman's Bastion from the top sundeck.
Add to that, many of our family members have taken Danube river cruises with Viking before, and the feedback we've received from them has always been something like, We had so much fun. You need to try it!
So when Viking invited us to join them on their Passage to Eastern Europe itinerary, an 11-day Budapest to Bucharest river cruise along the lower Danube, stopping just shy of the Danube Delta in Romania, we naturally jumped at the chance to see what it's all about.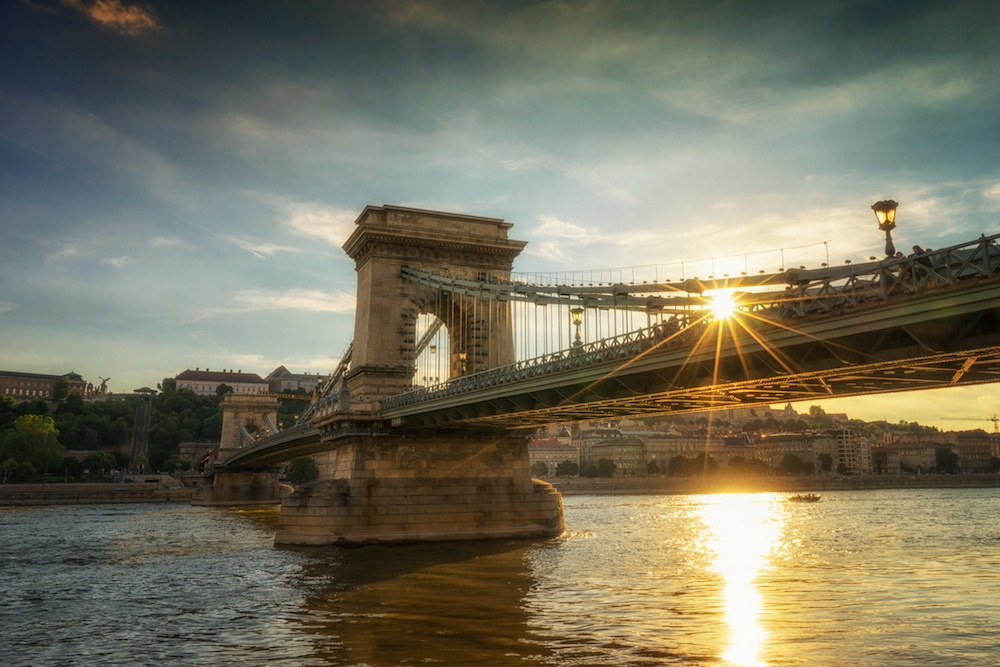 Is an Eastern Europe River Cruise the Best Viking Cruise for Adventurous Travelers?
We were intrigued by the idea of an eastern Europe river cruise for a couple of reasons. For one, Viking's itinerary included a new-to-us country (Bulgaria!).
Beyond that, we liked the 'off-the-beaten' path nature of the itinerary. While they are definitely gaining in popularity, eastern Europe river cruises still seem to be slightly less popular than upper Danube river cruises, which run more or less from Amsterdam to Budapest.
Because the Passage to Eastern Europe is a bit off-the-beaten path of this more typical Danube river cruise route, we figured we'd meet shipmates with a sense of adventure, and those thirsty to explore some unique destinations in a part of the world many travelers don't even consider visiting.
We weren't wrong.
The friends we made on the trip were all educated and successful people with a strong curiosity about the places we visited, and we shared some great conversations over dinner each night, which often continued after dinner onto the sundeck, with tea or wine or whisky in hand, and with spectacular views forming the backdrop to our conversations as our ship made its way slowly downriver toward Bucharest.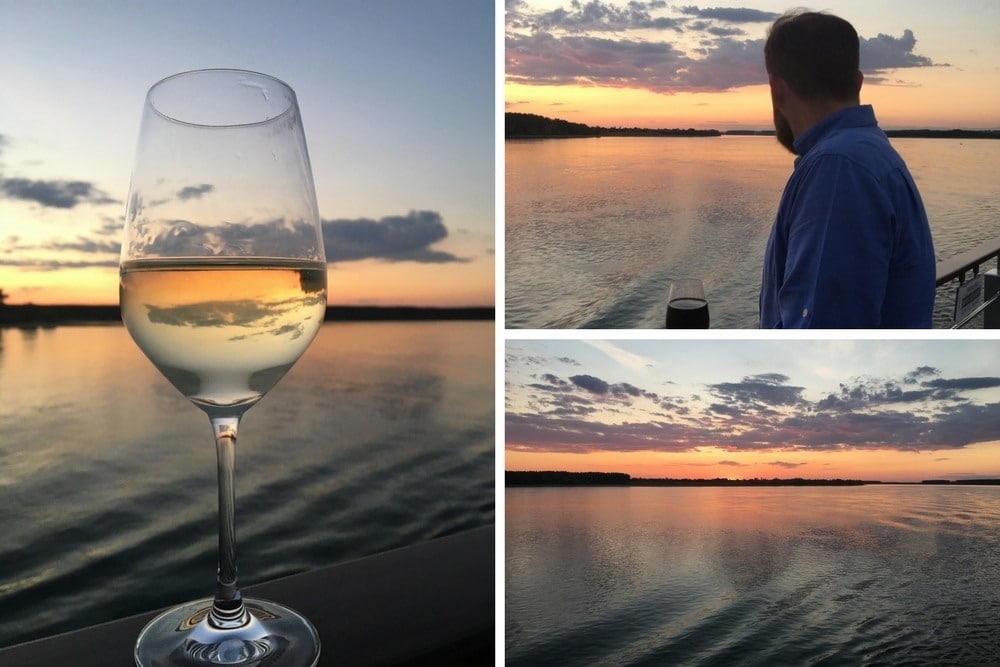 While I intend to write more about some of the specific experiences we had on the cruise (you can already read about our first tour visiting the second-largest Synagogue in the world, and our first shore excursion to see a Hungarian horse show in Kalocsa), and I intend to write a What to Expect post that gets a bit more practical, I also wanted write a day-to-day overview of our experiences on this eastern Europe river cruise.
If anything, I hope this post conveys just how fantastic an experience we had, and pushes anyone who's on the fence about this itinerary firmly into the decided column.
Our Eastern Europe River Cruise Itinerary: Passage to Eastern Europe Recap

(Use the links to jump to a specific day, or simply read in chronological order! And be sure to watch our 1-minute video recap =>>>)
Our Eastern Europe River Cruise Itinerary: What to Expect Day-by-Day
Day 1: Arrive in Budapest and Check-In
Since we already live in Budapest, we didn't need to arrive! We simply jumped on the 4/6 tram from our apartment in the Jewish Quarter and made our own way to the hotel Viking had arranged for our cruise: the Hilton Budapest City at WestEnd shopping centre.
When we arrived at the hotel, there was a Viking Welcome desk that got us all set-up: they gave us a welcome package summarizing the shore excursions we'd reserved and an 'Essential Budapest' guide with tips and points of interest.
As we were on our own for dinner that night, we joined some friends at the excellent Zeller Bistro, which is just a 15-minute walk from the hotel and has excellent food, drinks and service.
Think of this as an airport transfer and getting your bearings day!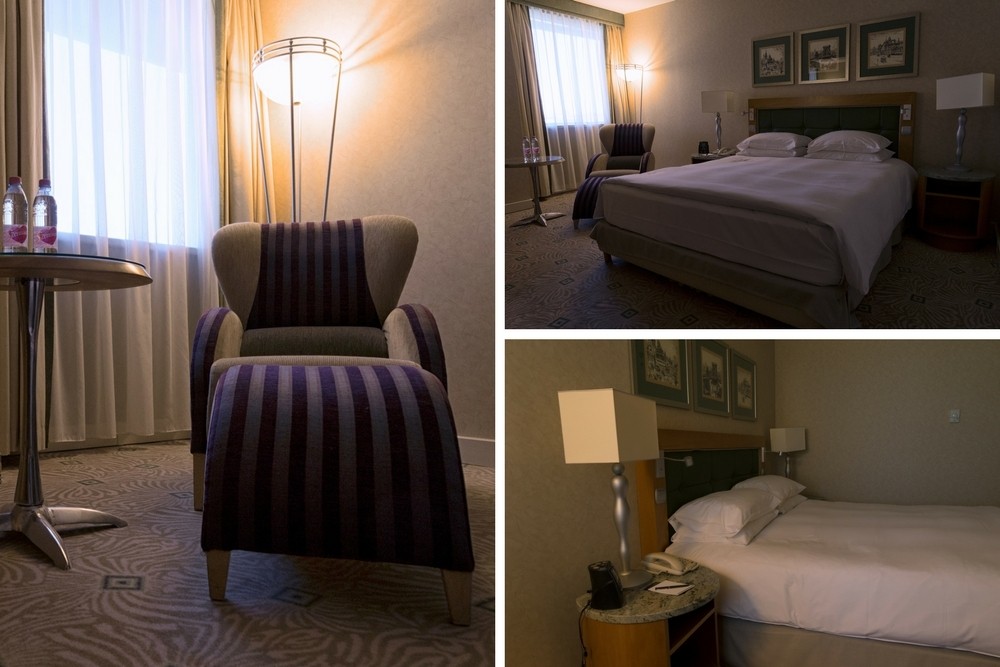 Day 2: Full Day in Budapest. Morning Panoramic Tour of Budapest, with Optional Afternoon Excursion to Szentendre and the Margrit Kovács Museum
This is a 'choose your own adventure' kind of day: If you're tired, or want to explore Budapest on your own, you can. If you prefer, there's an included city tour in the morning, and an optional excursion to the very lovely town of Szentendre in the afternoon. This seems really smart on Viking's part, as most of our shipmates had flown from North America, and were thus fighting jet lag.
We took Day 2 as a free day, and a chance for a one-day staycation doing some of our favorite things in Budapest: Morning coffee at Espresso Embassy, lunch at Belvárosi Disznótoros (our favorite spot for a cheap and delicious Hungarian lunch), and evening at Budapest Castle and Fisherman's Bastion, taking photos and enjoying the views.
If you choose to strike out on your own on Day 2, check out our Budapest itinerary post, which includes our favorite things to do in Budapest after 3 trips here, and now 7 months living here!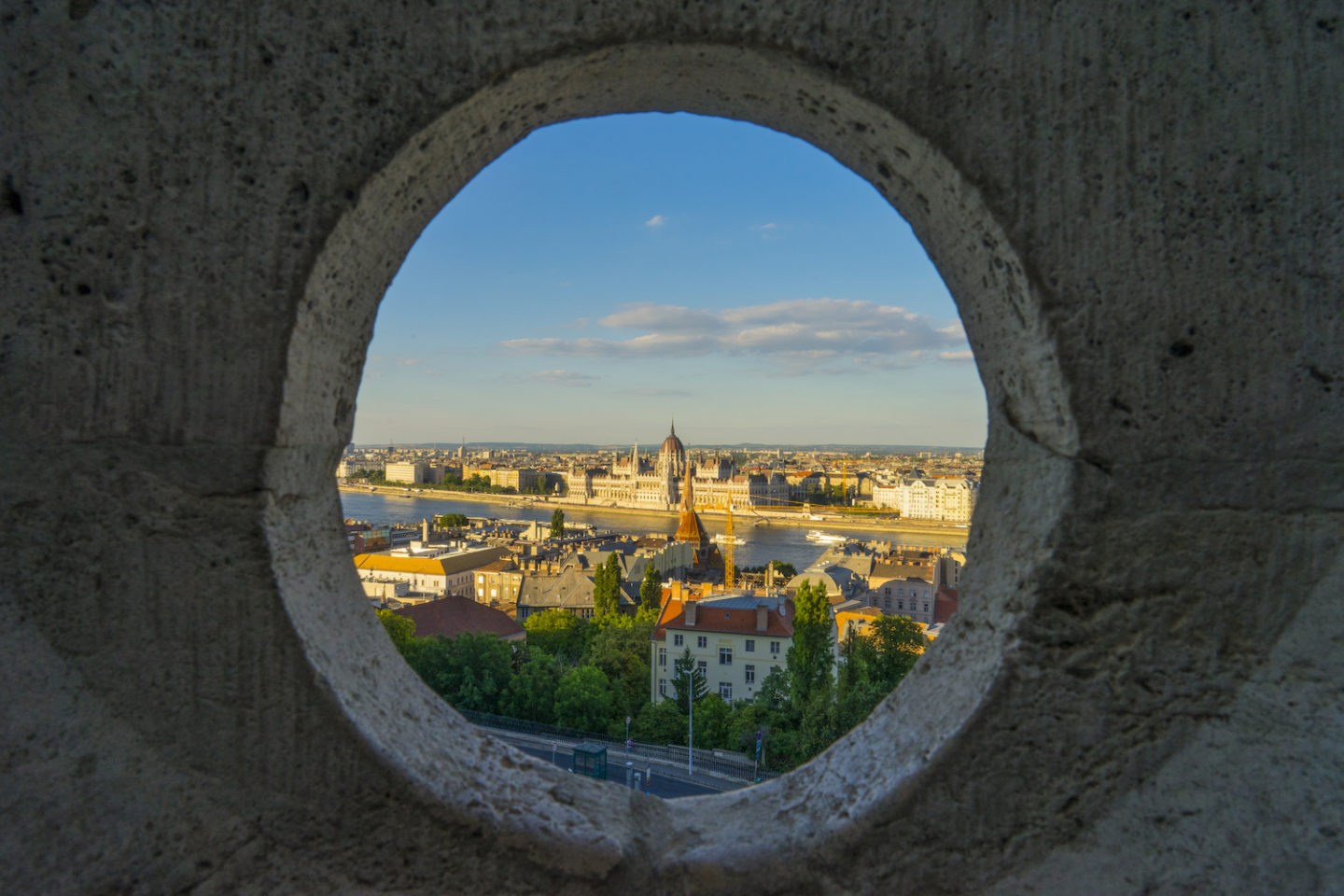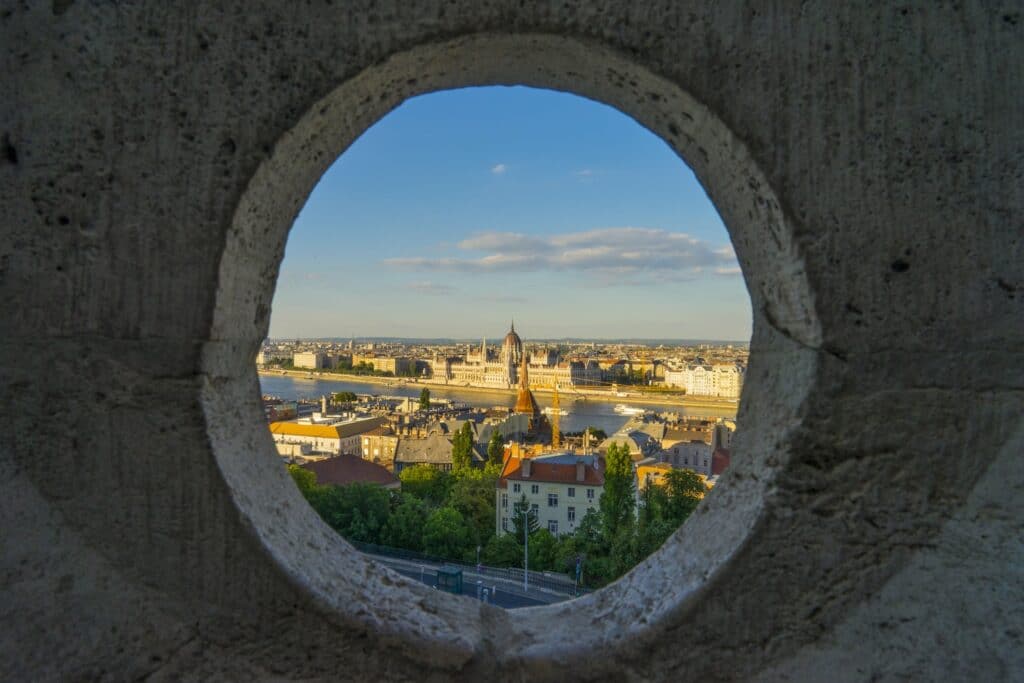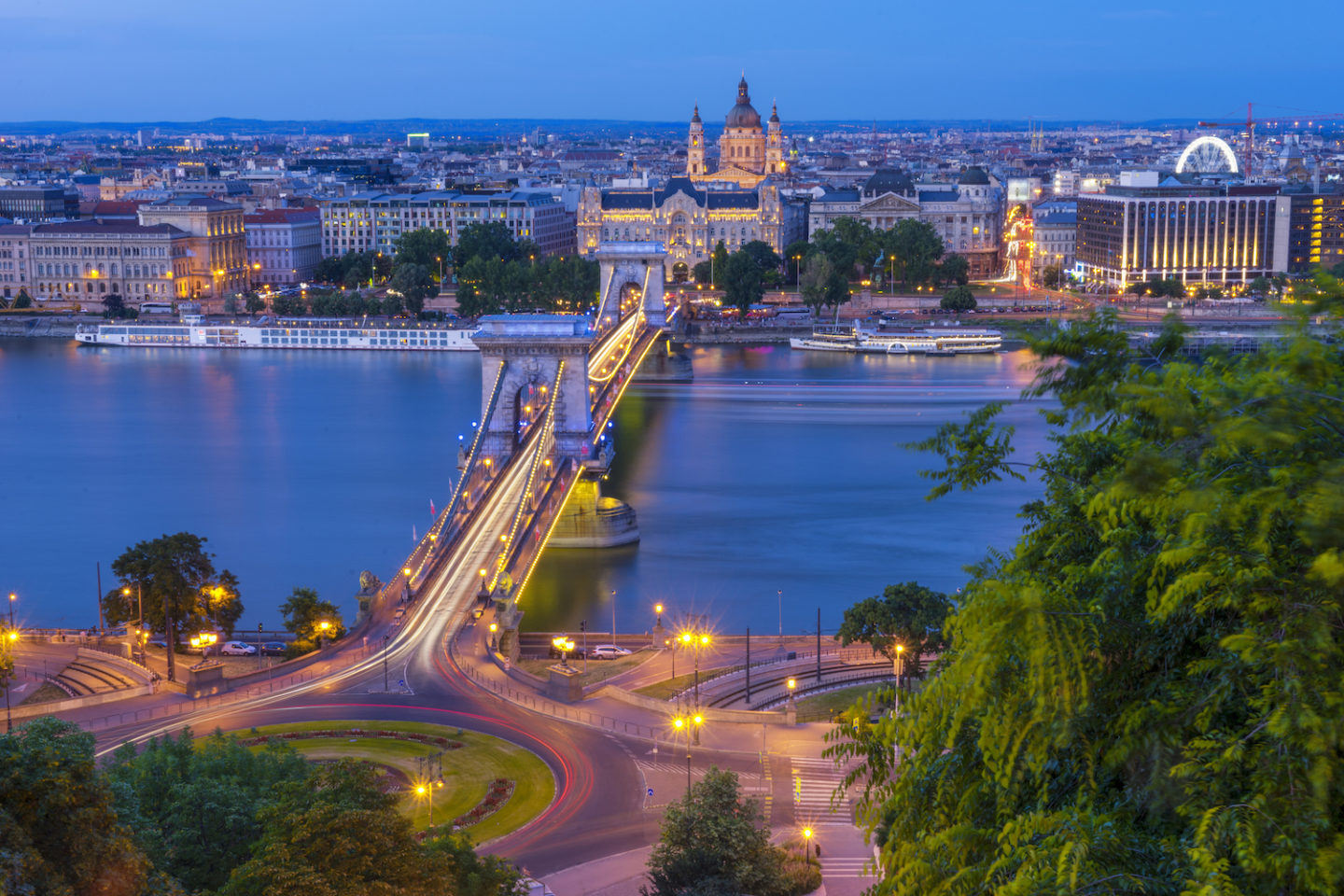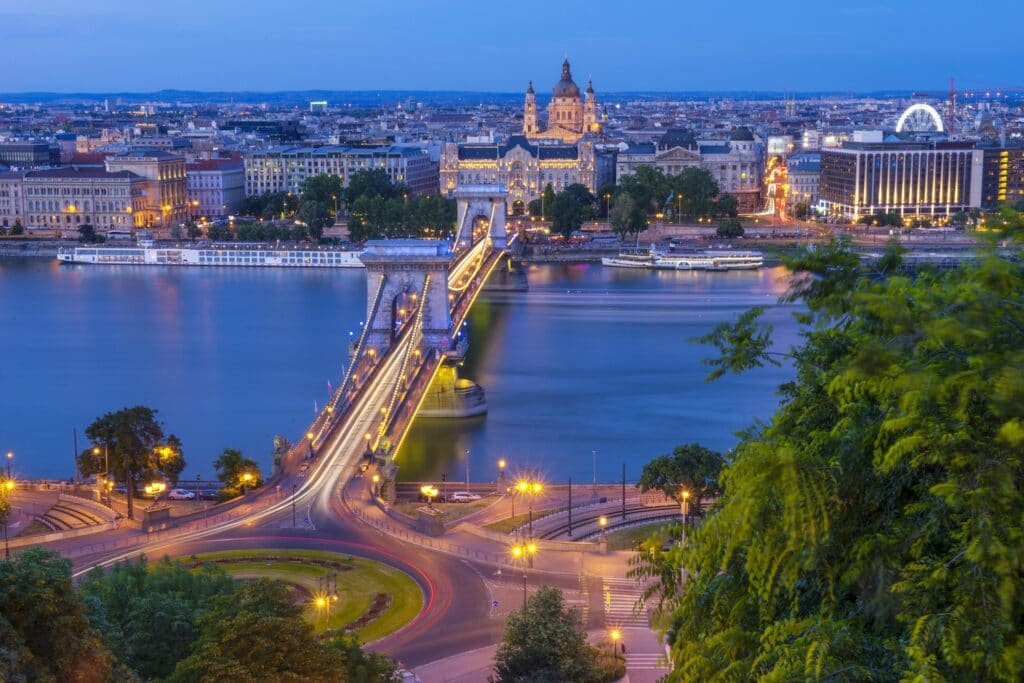 Day 3: Full Day in Budapest with Evening Departure. Optional AM Excursions: A Taste of Budapest, Gödöllo Palace, Dohany St. Synagogue & Jewish Budapest. Check-In To Your Viking Longship Mid-Day.
Today was our first day aboard the Lif, our Viking Longship, checking in mid-day after our optional morning excursion.
We spent the morning visiting the Dohany St. Synagogue on the Jewish Budapest Tour. It was the first hint I got that this cruise was going to go far beyond your typical European vacation. Our guide was excellent, but she also painted a slightly depressing picture about the past and present state of Budapest's Jewish community.
I realized that to visit this region properly, you really need to be open to talking about the reality of the last 120 years in this part of Europe, without glossing over it. Many of the people I spoke to thought this tour was one of the best of the whole trip, and I agree.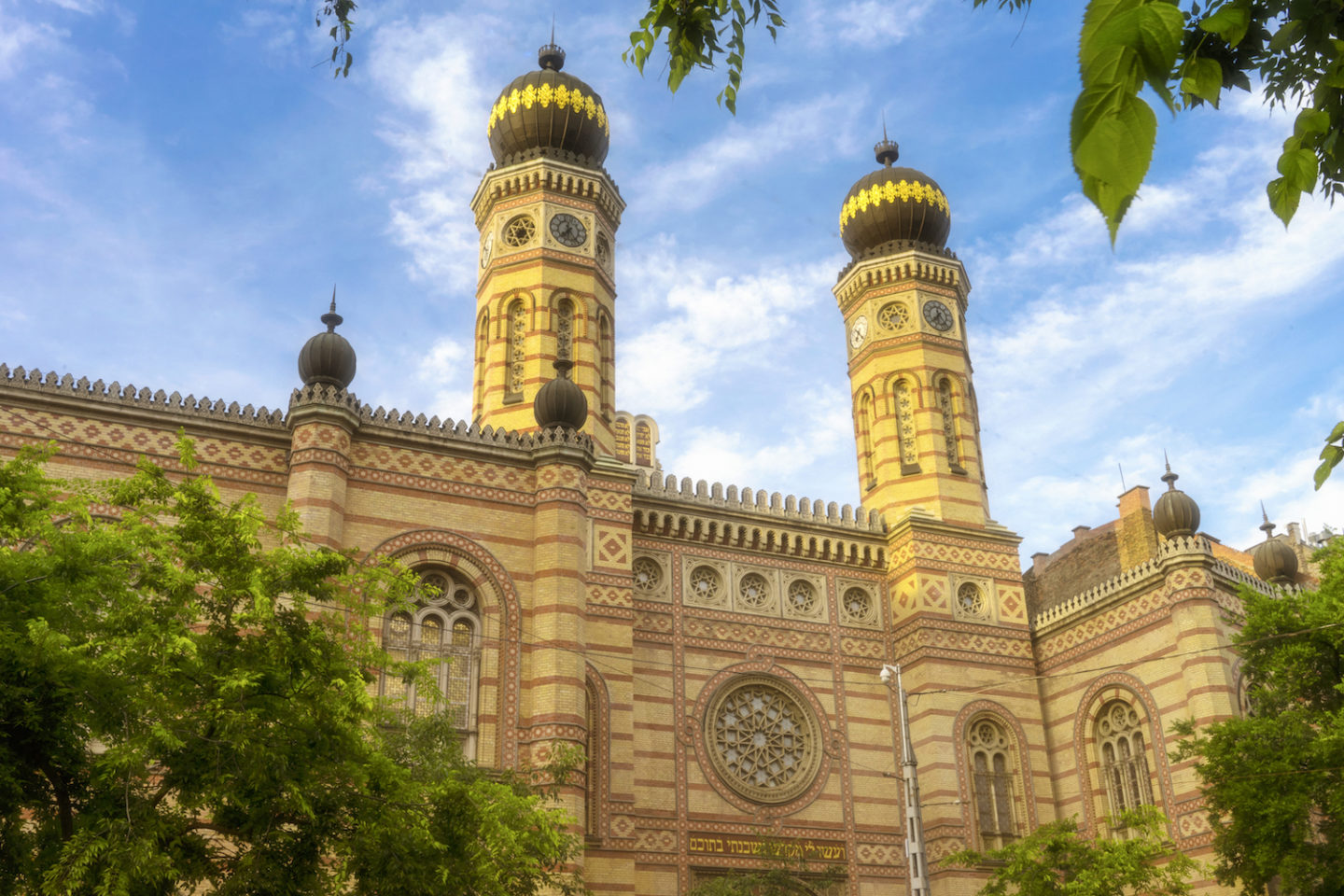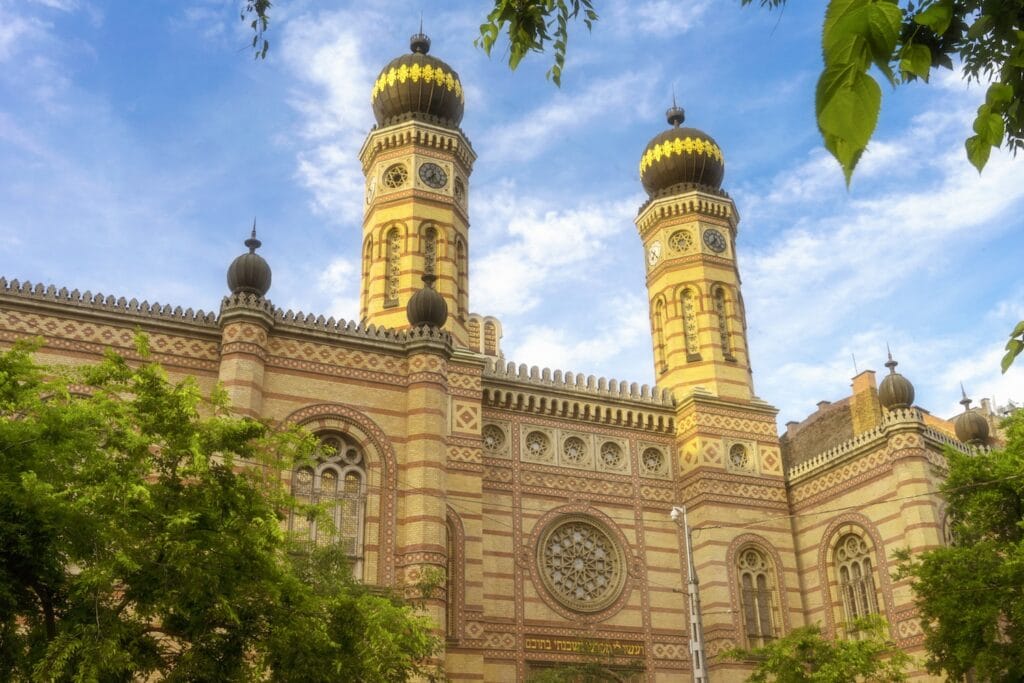 Our tour ended around 1:30pm at the ship, when we checked-in to our stateroom and had our first lunch aboard the Lif. As we had never been on a Danube river cruise before, we really had no idea what to expect, but were pleasantly surprised by how spacious and luxurious it was.
We had a Stateroom A category of room, which came with a small veranda with room for a table and 2 chairs. We made a point of putting the veranda to good use, and often spent the 30 minutes or so before dinner sitting outside, enjoying the view with a coffee in hand, and listening to the daily Port Talk on the TV!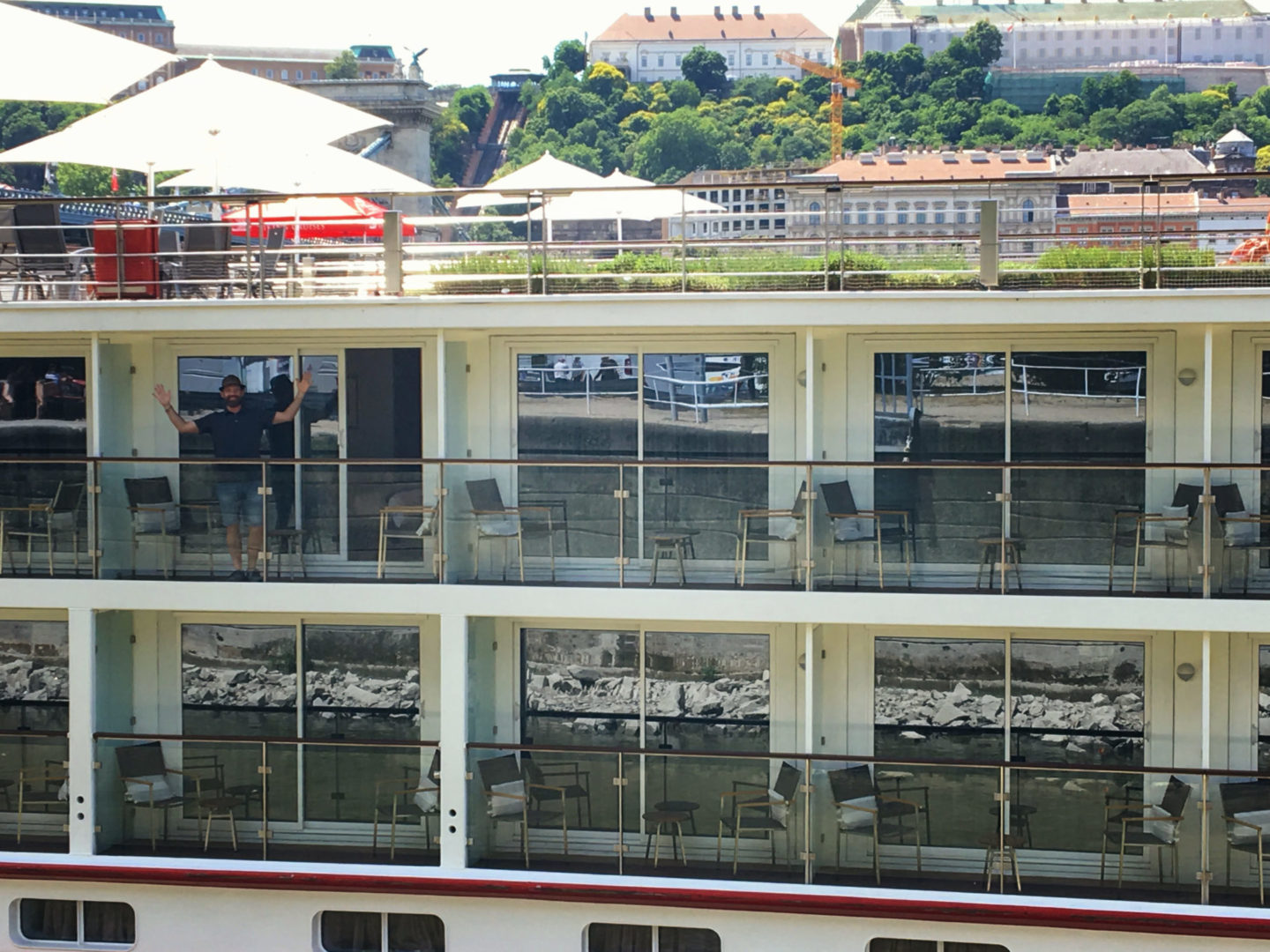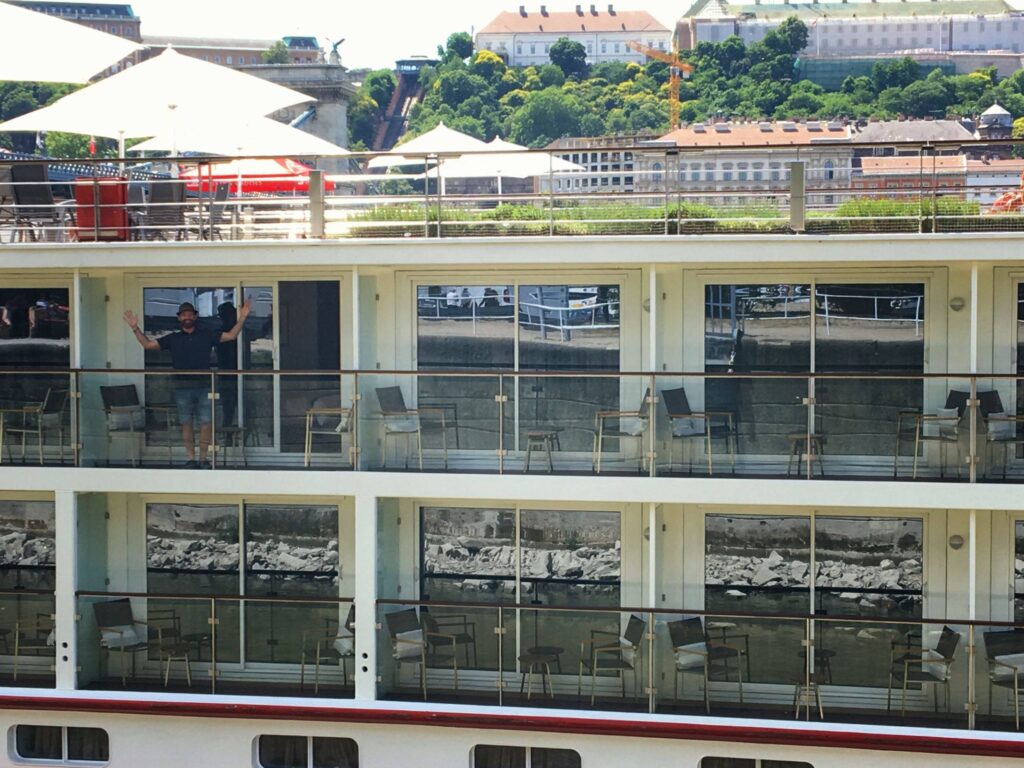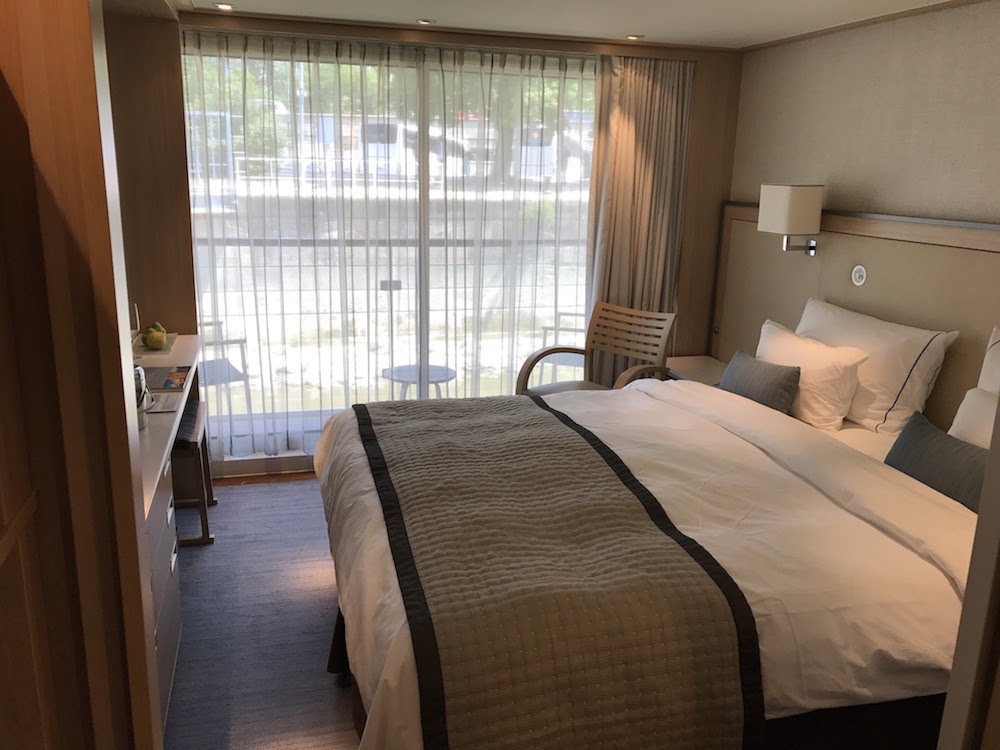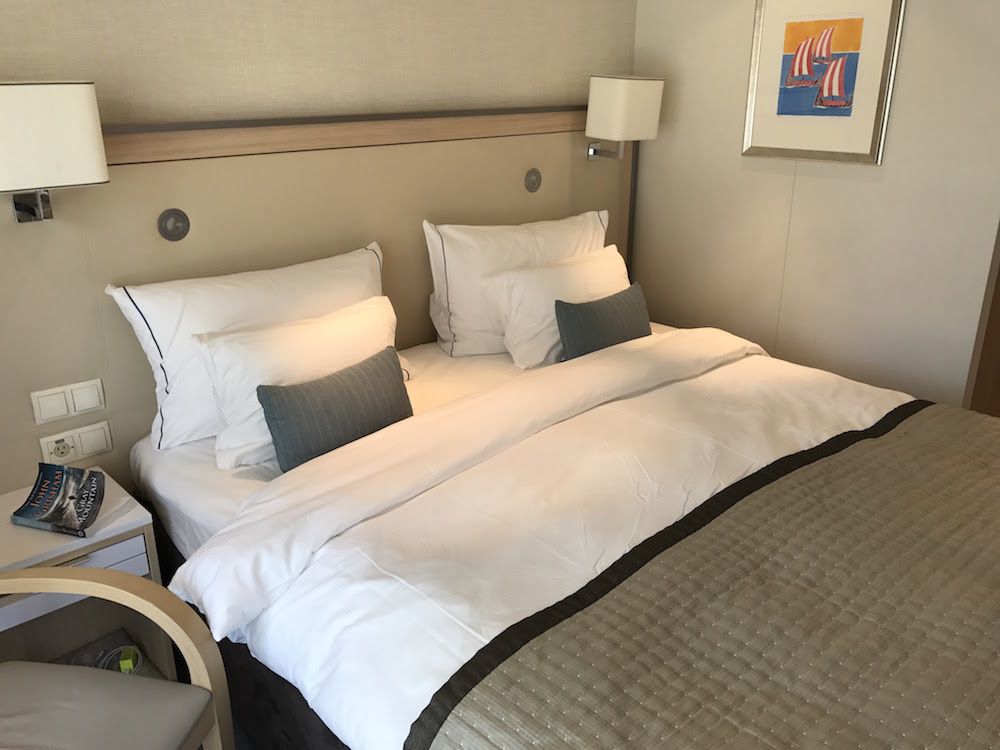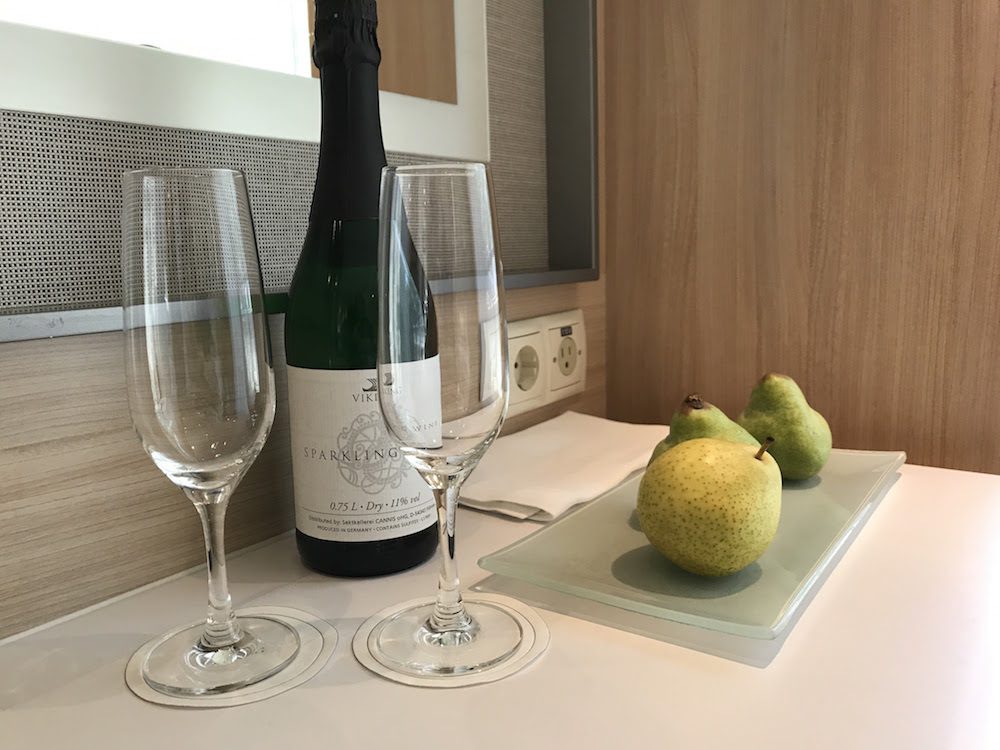 Viking arranged activities on-board for our first afternoon on the ship, including a wine and cheese tasting, a musical performance, a welcome toast from the staff, and our first Port Talk, which became a daily occurrence.
After dinner, we set sail around 10pm toward Kalocsa. Sailing out of Budapest at any time of day is beautiful, but leaving at night felt extra special. And to add even more ambience, we actually set sail in the wrong direction so we could take a scenic cruise past the Hungarian Parliament building, before turning around at Margarit Island.
We then got to sail back past the Parliament building again, passing the Castle, under the Chain Bridge, and then under Liberty Bridge heading south along the Danube as we fell asleep.
A spectacular introduction to our eastern Europe river cruise!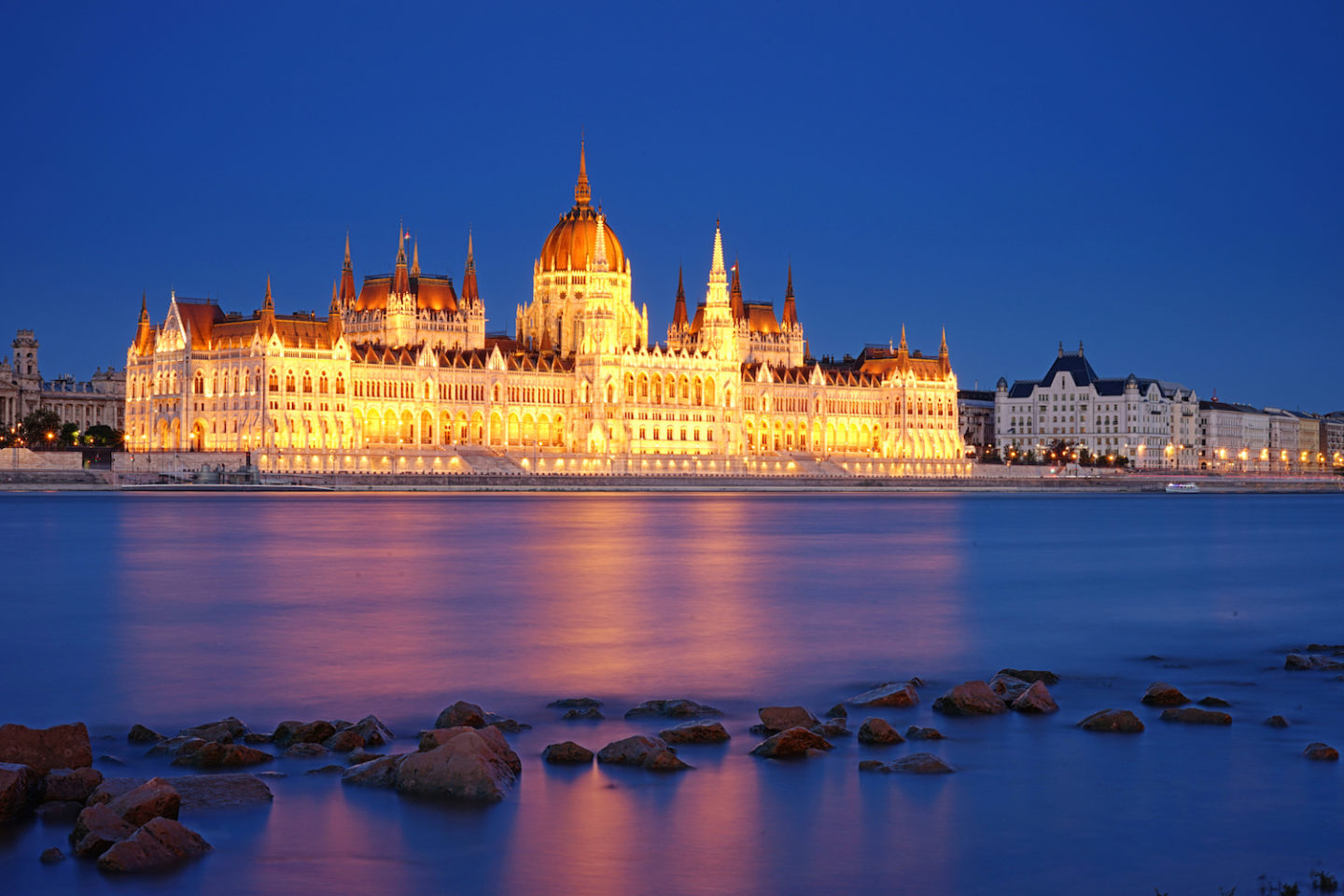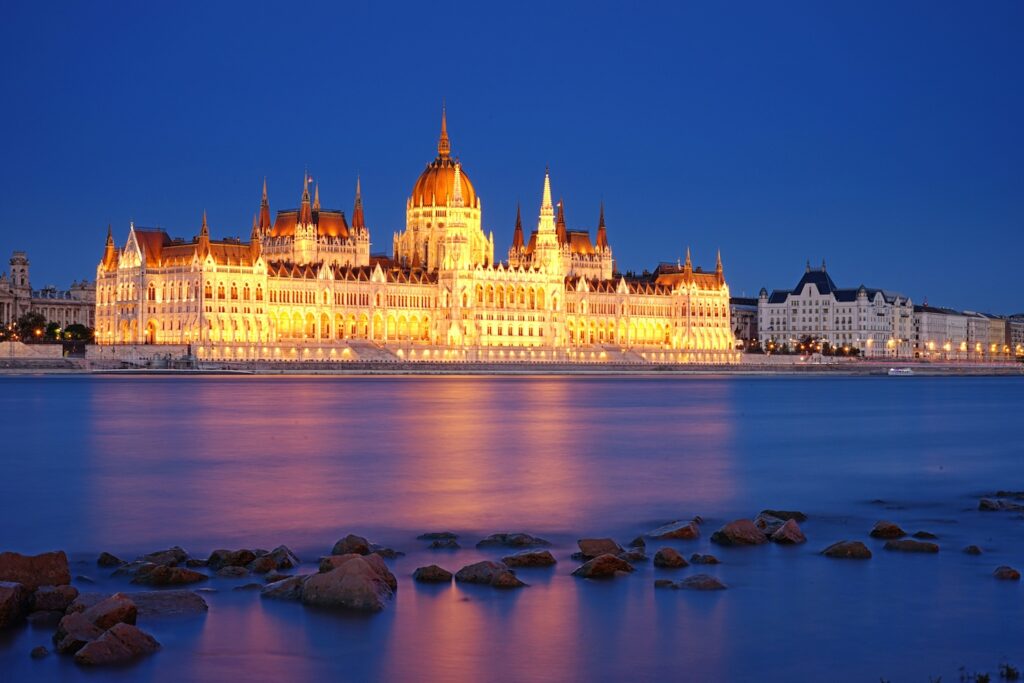 Day 4: Kalocsa, Hungary. Included Morning City Tour & Hungarian Horse Show. Afternoon Sailing.
We sailed overnight, arriving in Kalocsa, Hungary, around 6:30 am. I woke up a few times overnight from the creaks and groans of the ship, but didn't mind too much: each time I woke up, I was rewarded with spectacular river views outside our stateroom! I highly recommend sleeping with the blinds open, and using a sleep mask; that way you can enjoy views like this without getting out of bed!
At 8:30, we took a bus to Bakod Pustza, one of the most prominent horse ranches in the country. Hungary has a 'Great Plains' region known for its shepherds, cowboys, and unique-to-Hungary livestock (including Hungarian Grey Cattle and the curly-haired Mangalica pigs). While these traditions largely died during communism, they came back in the 1990s, and Bakod Pustza is one of the top places to see Hungarian cowboys in action.
(Read more about our visit to the Hungarian cowboy show)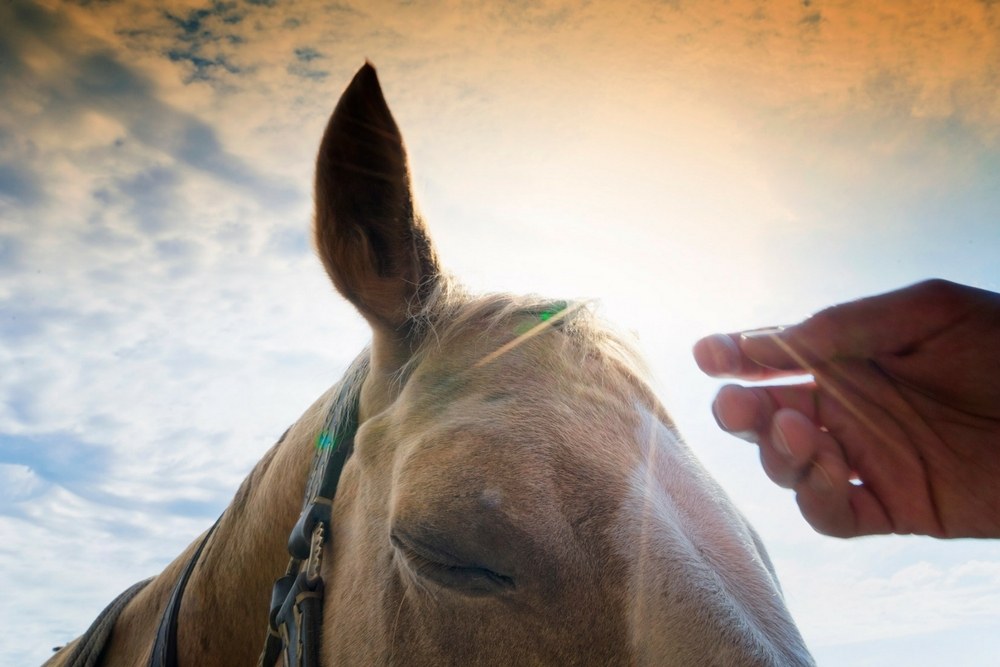 After the horse show, we visited Kalocsa's pretty main square and church. Viking arranged an organ concert inside the church, which Geoff and I skipped in favour of a visit to the Paprika Museum and an ice cream cone.
This is one of the things we really appreciated about the Viking guides on our trip: if we wanted to do the full tour, we could. If we wanted to break-off for a bit and explore on our own, they were happy to tell us where and when to meet-up with the group again. I think this is especially nice if you're used to independent travel and are trying cruising for the first time, or if you're an introvert and need a bit of quiet time!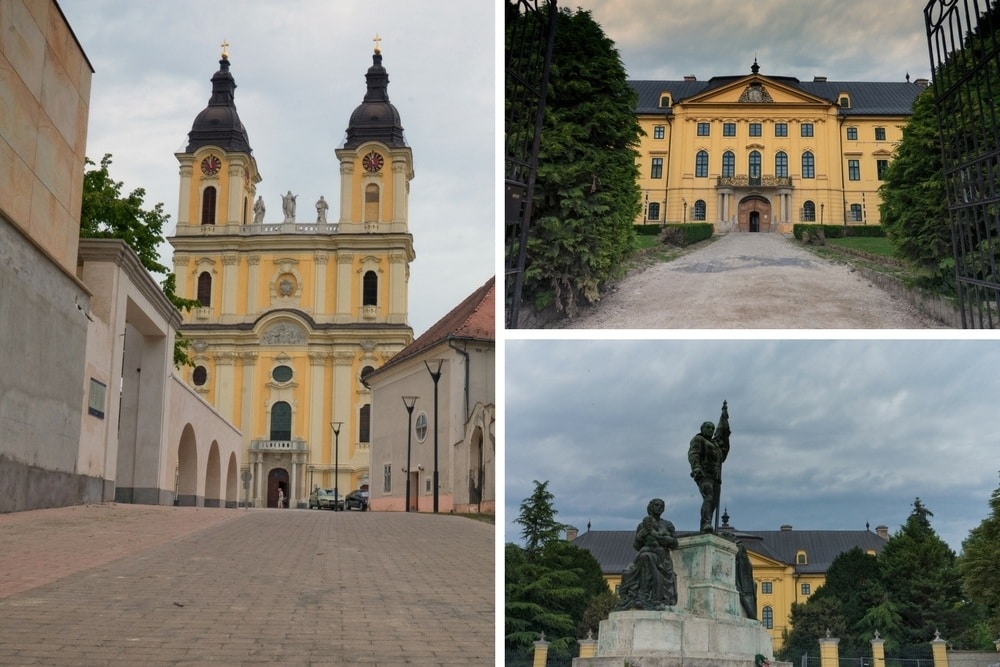 At 12:30, we set sail for our next destination: Vukovar, Croatia. The afternoon consisted of a mandatory safety drill with life vests, and then some optional on-board activities: a cooking demonstration making poppy seed strudel, which is a Hungarian classic, and teatime stacked with Serbian treats.
Dinner was served at 7, and we found ourselves gravitating to the same table and same group of shipmates at every meal. We found our cruise gang!
Day 5: Vukovar and Osijek, Croatia. Included Morning City Tour and Home Visit. Optional Afternoon Croatian Countryside and Wine Tasting Excursion.
Day 5 included a difficult and sombre morning excursion – probably the most sombre of the trip, as it focused on the Yugoslav War, and the terrible consequences for this area in northeastern Croatia.
We started with an 8:30am bus ride from Vukovar, where our Viking longship moored, to Bilje, a small town of about 6,000 people just outside of Osijek.
In Bilje, we were split into groups of about 15 for home visits, which turned out to be a highlight of the day. Our host Natasha runs a B&B in her home, mostly catering to international de-mining specialists who are still working to clear the area. Over home-baked goodies, elderflower juice, coffee, and homemade slivovitz plum brandy, we were able to learn about the war and how the region has changed since.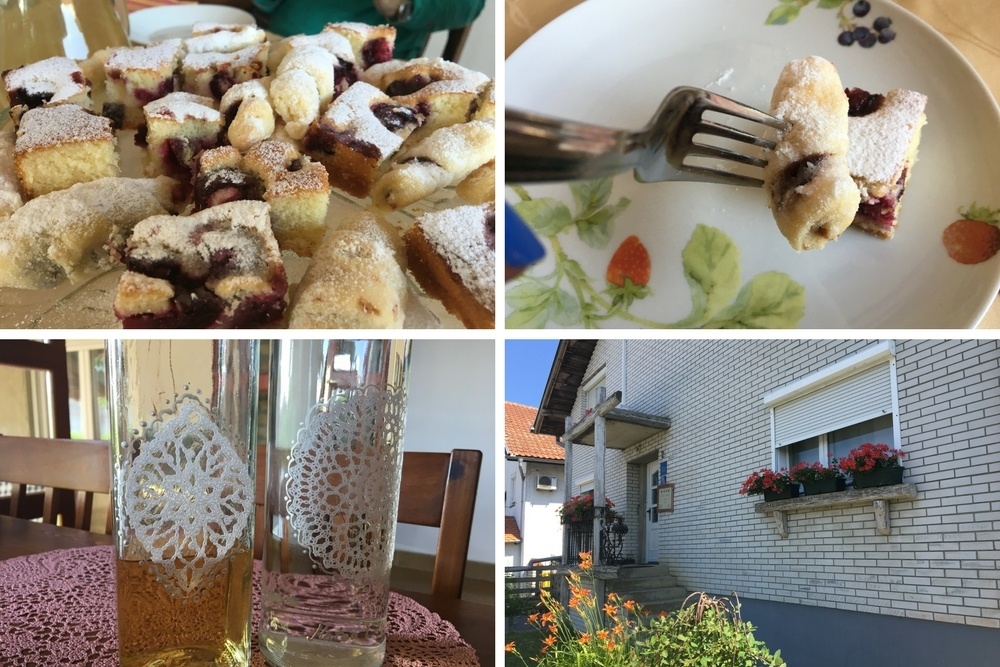 After the home visit, we went to Osijek for a tour of the pretty and sleepy Old City.
Again, Geoff and I struck out on our own, preferring to walk Osijek's streets alone and contemplate what happened here within our lifetime. Having visited Zagreb and Croatia's southern coast on a previous trip, we'd always thought of Croatia more like Slovenia in terms of how fully it's recovered from the war.
Osijek betrays the truth, though: the buildings of Old Town are literally riddled with bullet holes and mortar scars, revealing a city that is still very much suffering the consequences of that war.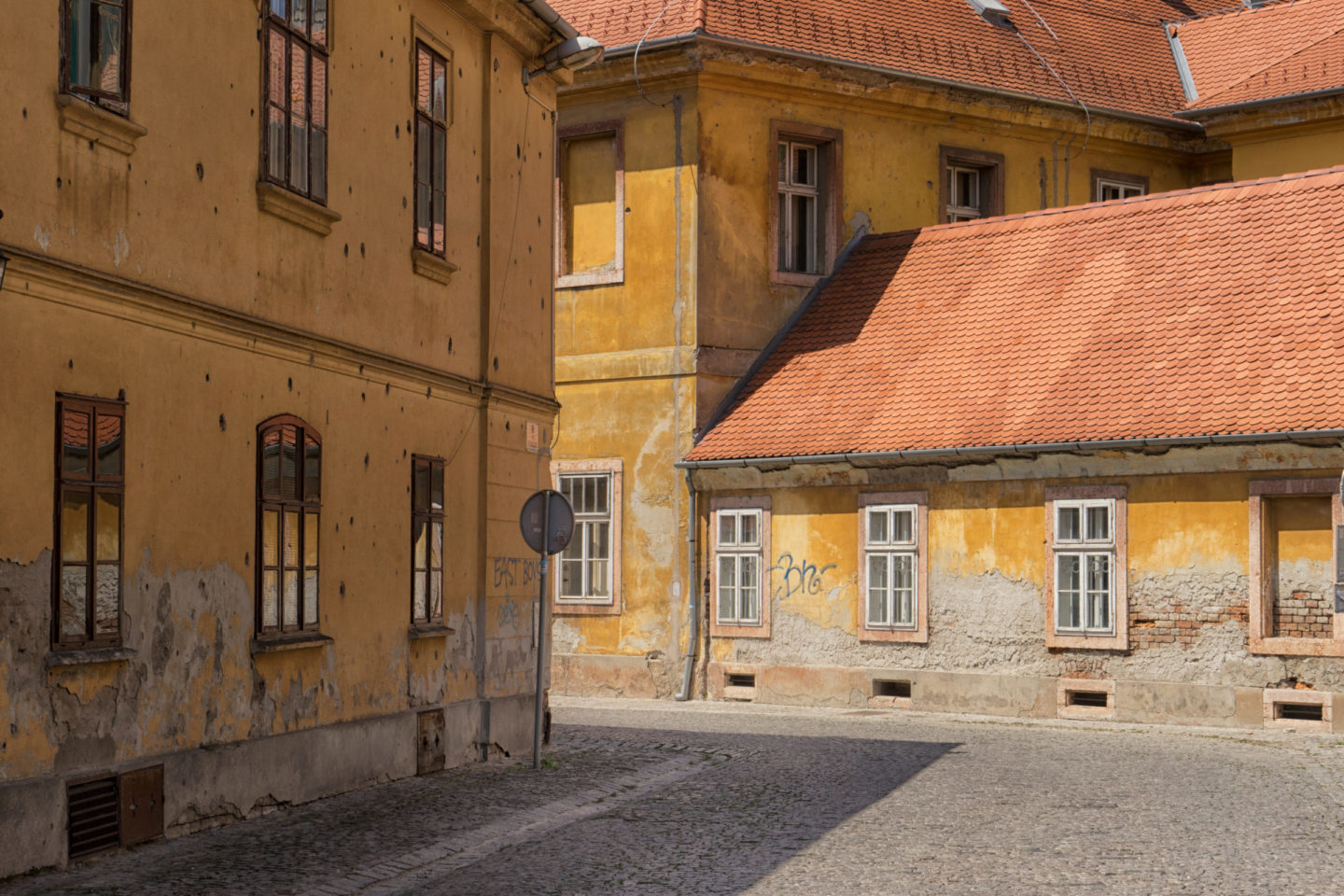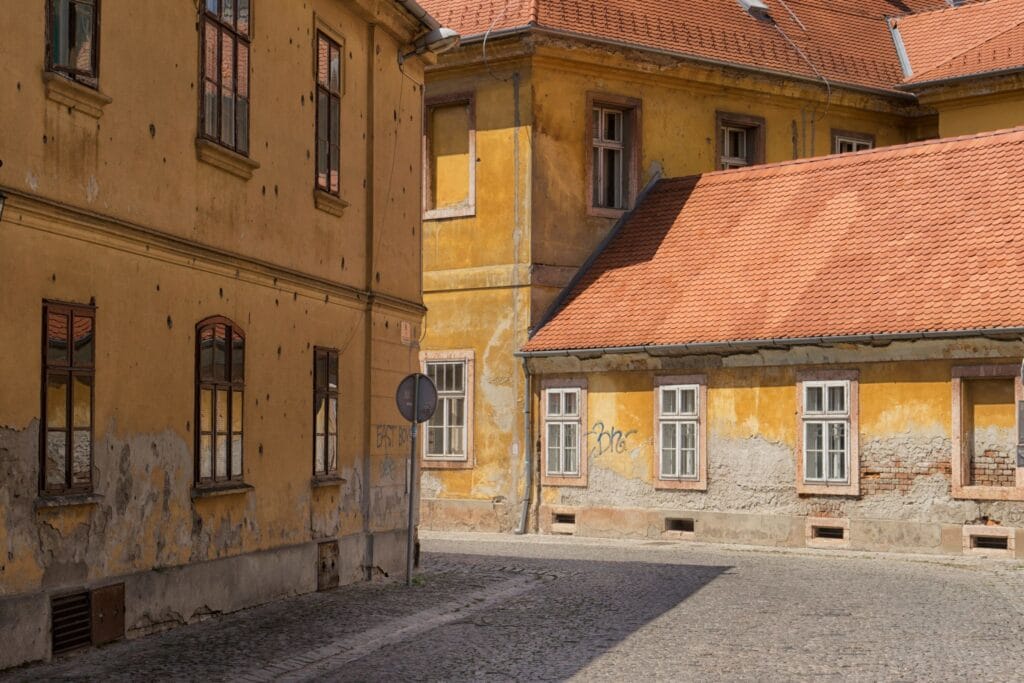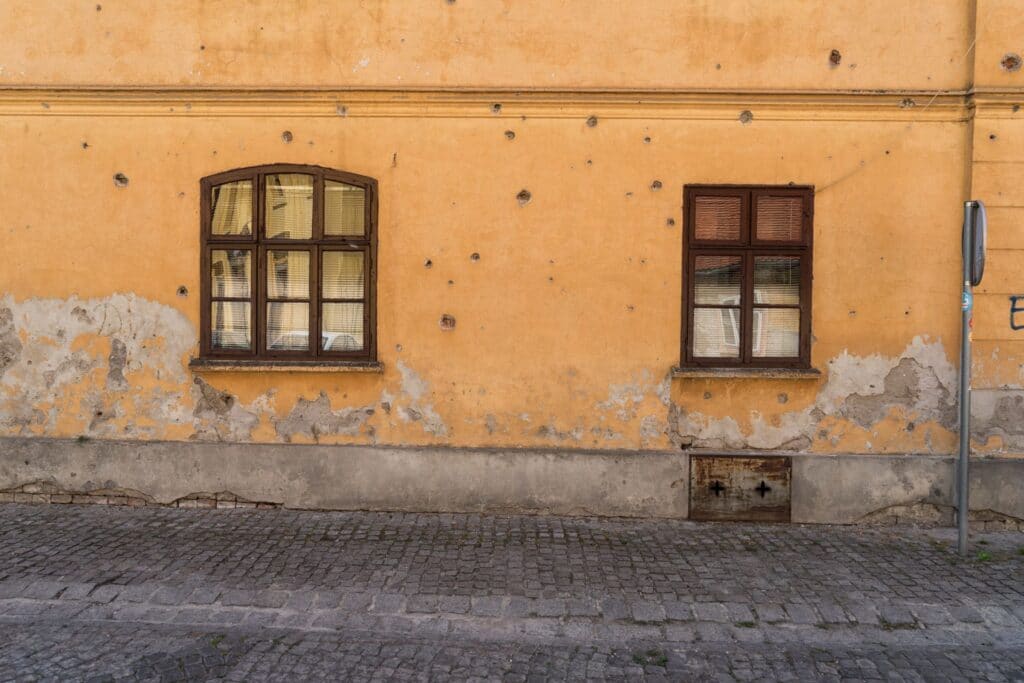 In the afternoon, we took the optional Croatian Countryside and Wine Tasting excursion. At first, we were disappointed to learn this tour also included a trip to the Vukovar Museum, and parts of it (the very ancient history of the city, going back as far as the ice age), didn't interest us very much.
We were glad we stuck with it, though, as one of the final stops in the museum was to a room dedicated to Vukovar's experience during the Homeland War, as it's called in Croatia. A multimedia display, it contrasts Vukovar before, during, and after the war with video footage of each.
The real highlight of the afternoon was visiting the Iločki podrumi winery in the town of Ilok. Ilok has a long tradition of wine-making dating back to Roman times. Although Iločki podrumi is a household name within Croatia, we'd never heard of it before, and learning about Croatian wine, and how the industry has changed since the war, was a great way to spend the afternoon.
At 6:30, we had a customs check for our departure from Croatia, and at some point during dinner we cast-off and set sail for our next destination: Serbia.
Worth noting, between 11pm and midnight we sailed through Novi Sad, a lovely city in Northern Serbia. If you can stay up late enough, it's a nice sail with views of the city.
Also worth noting, try to sleep with earplugs on the night you sail into Belgrade. Belgrade is famous for nightclubs on river barges, which are moored up against the shore near where the Viking longship docks. Arriving in the middle of the night, we were treated to some pretty loud club hits which woke us up :)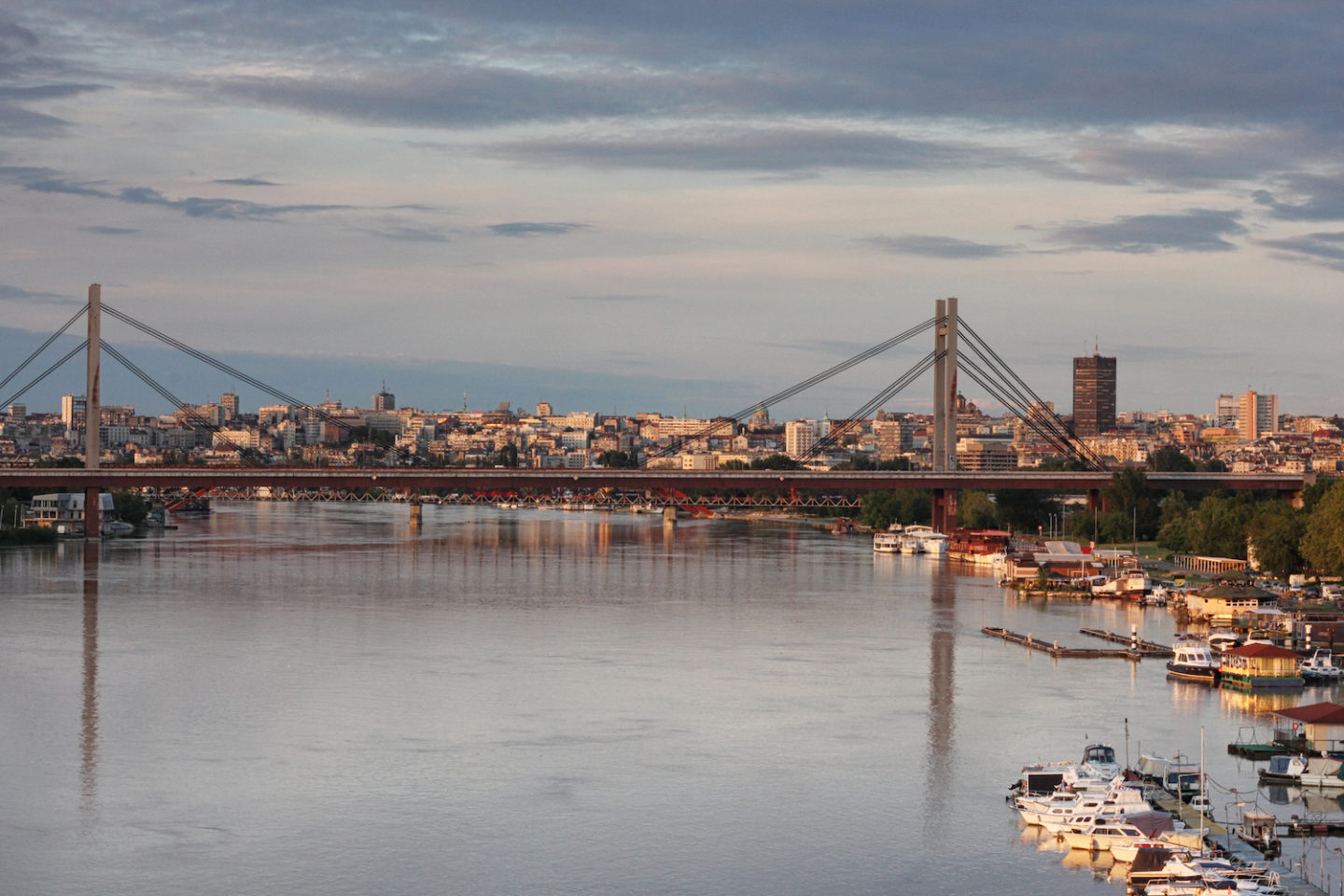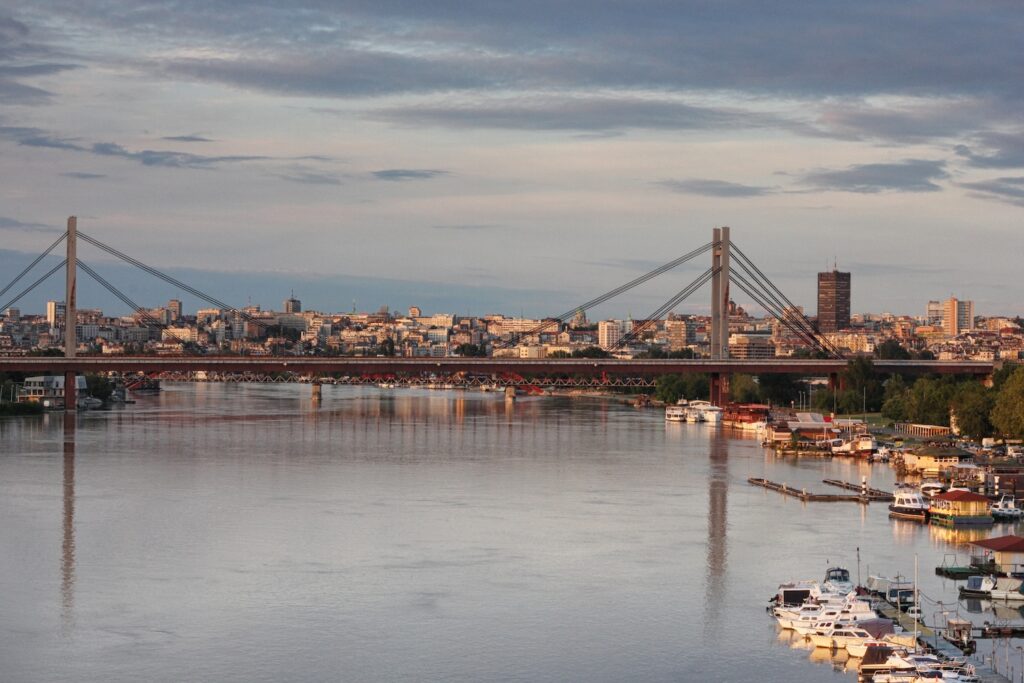 Day 6: Belgrade, Serbia. Included Morning City Tour. Optional (AM/PM)Tours: Best of Belgrade Tour (AM), Kovacica Art Colony (PM), Serbian Opera (PM). Evening Enrichment Lecture, "Serbia Today."
After days of gorgeous sunshine, we arrived in Belgrade on a grey and rainy day. And while the reprieve from the heat was much appreciated, the drizzle was an ever-so-slight damper on our spirits. Viking was prepared though, and had enough golf-sized umbrellas for anyone who wanted one to take with them for the day.
As we've already been to Belgrade, we decided to strike out on our own this morning. The port in Belgrade is convenient for walking to the fort and old town, if you're in good physical shape and can walk up a fairly steep hill with some steps. If you want to explore on your own in the afternoon, Viking also organized scheduled shuttles to and from the ship.
We spent the morning wandering through Belgrade's pretty old town, and did a little souvenir shopping at Belgrade Window (Knez Mihailova 6), where we picked up three original art prints for about $40. Had we stuck with the group, we had the option to take the included Panoramic Belgrade Tour, or an optional Best of Belgrade Tour, the highlight of which (according to our shipmates) was the underground wine cellars, with lunch and a tasting.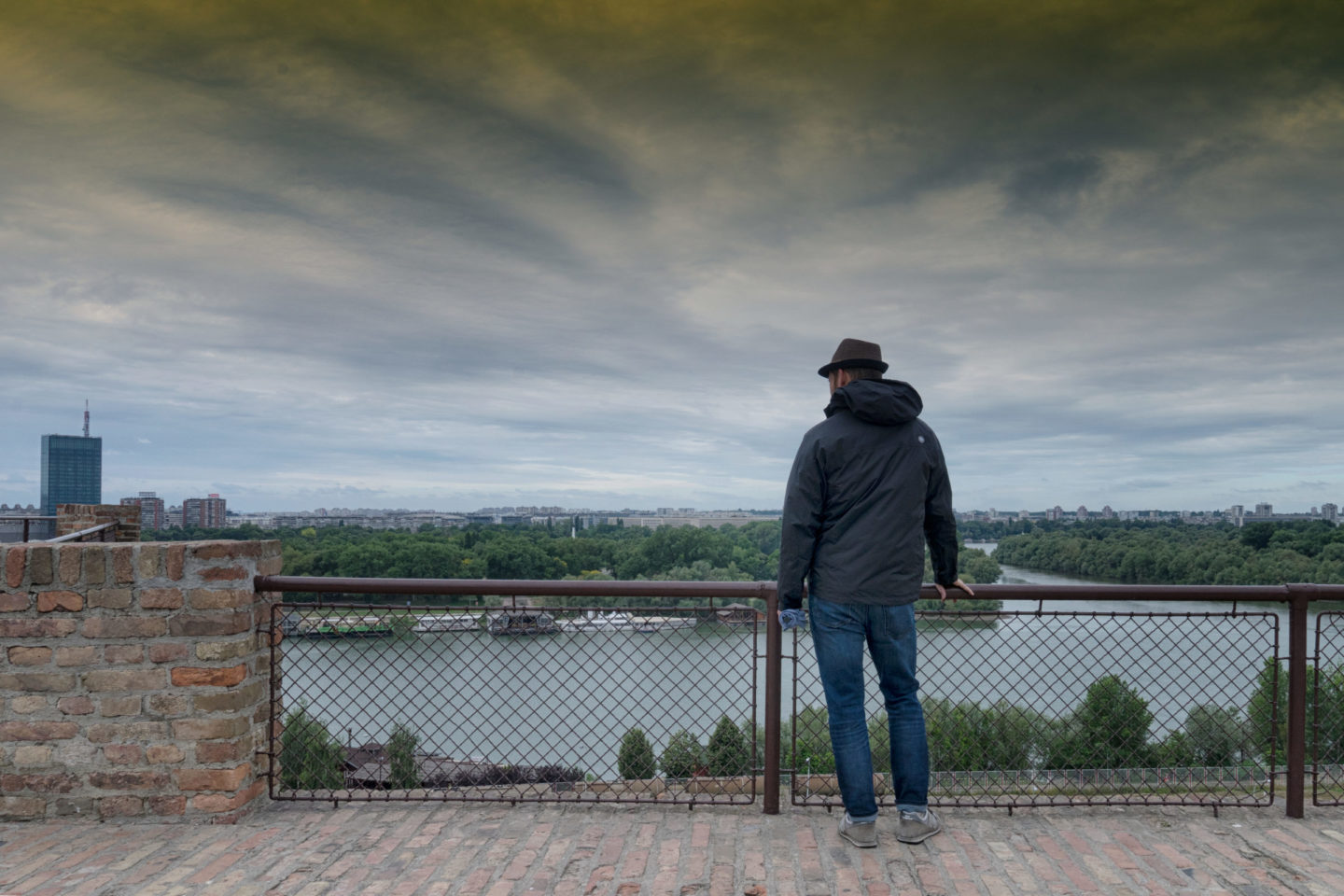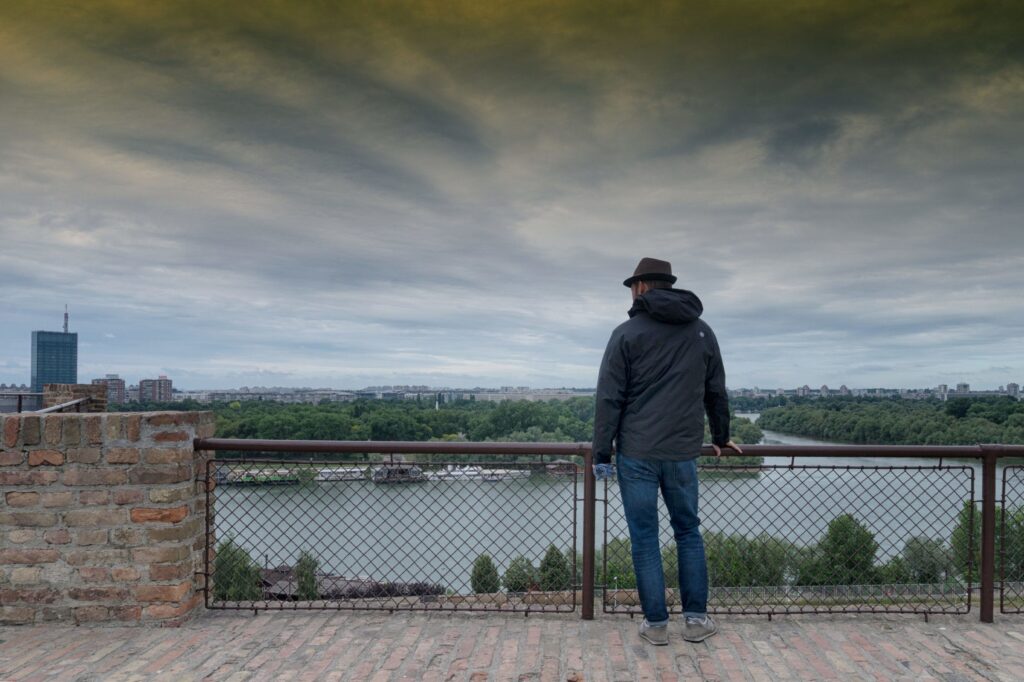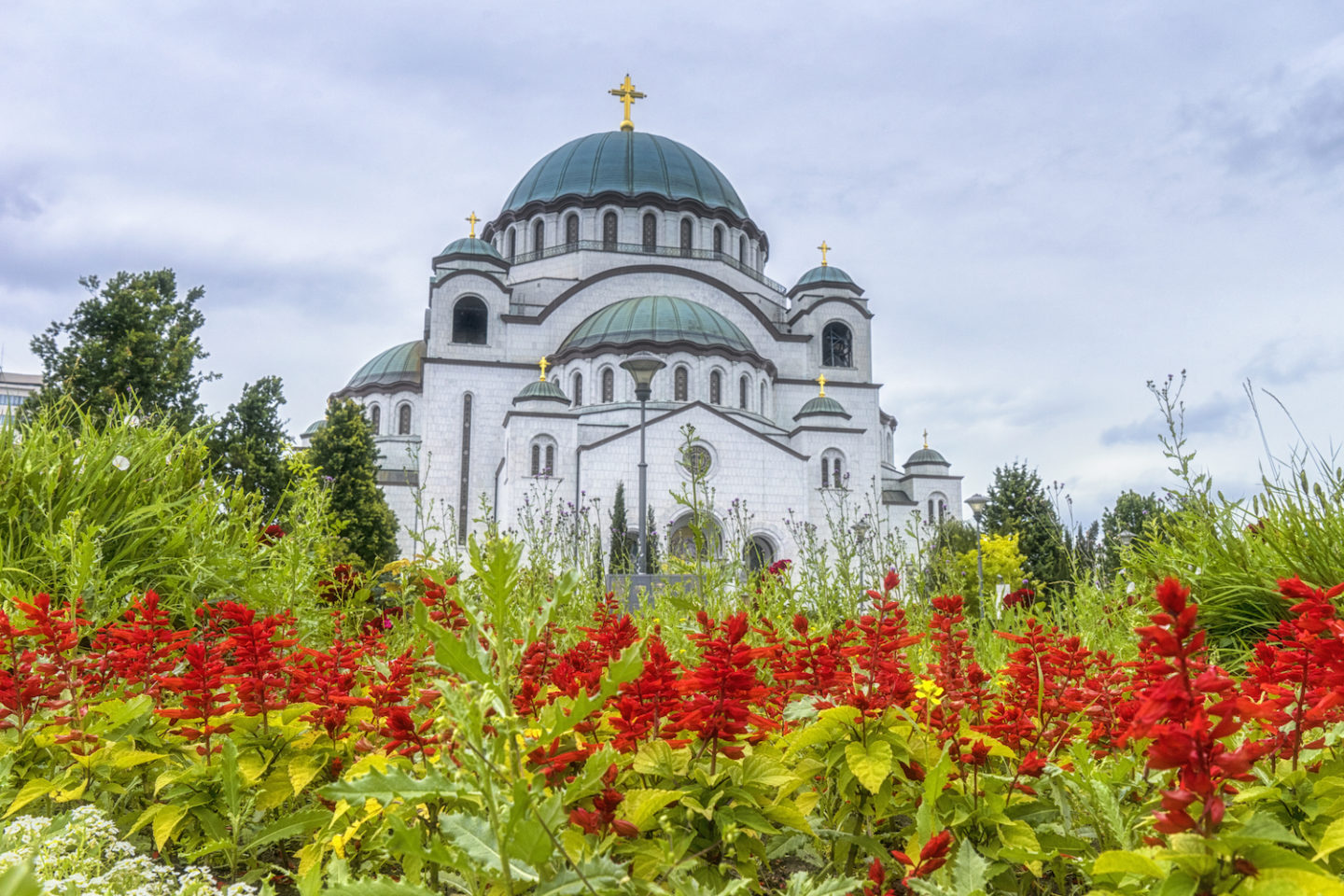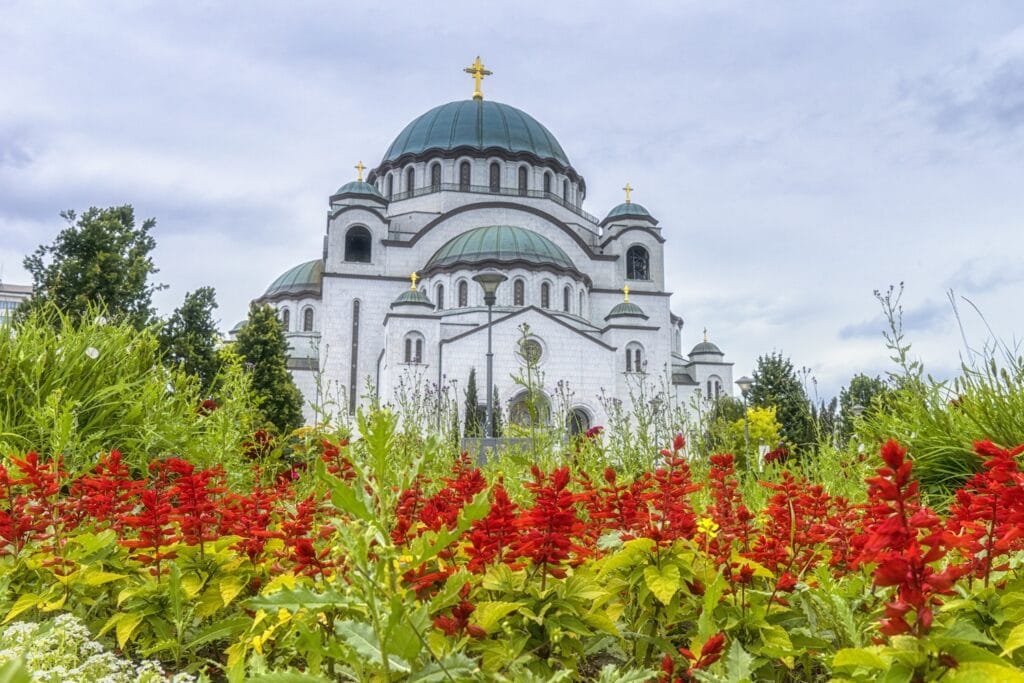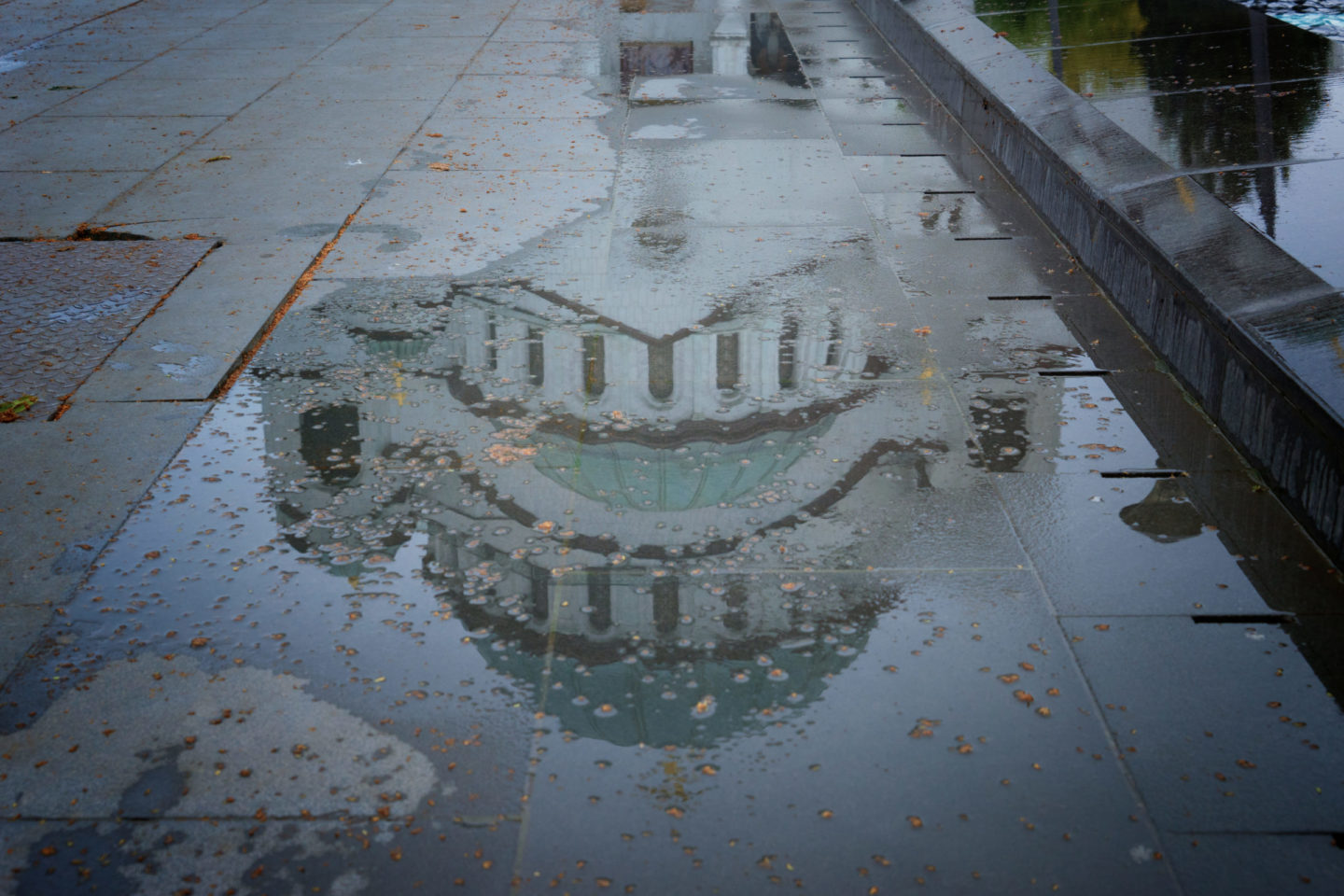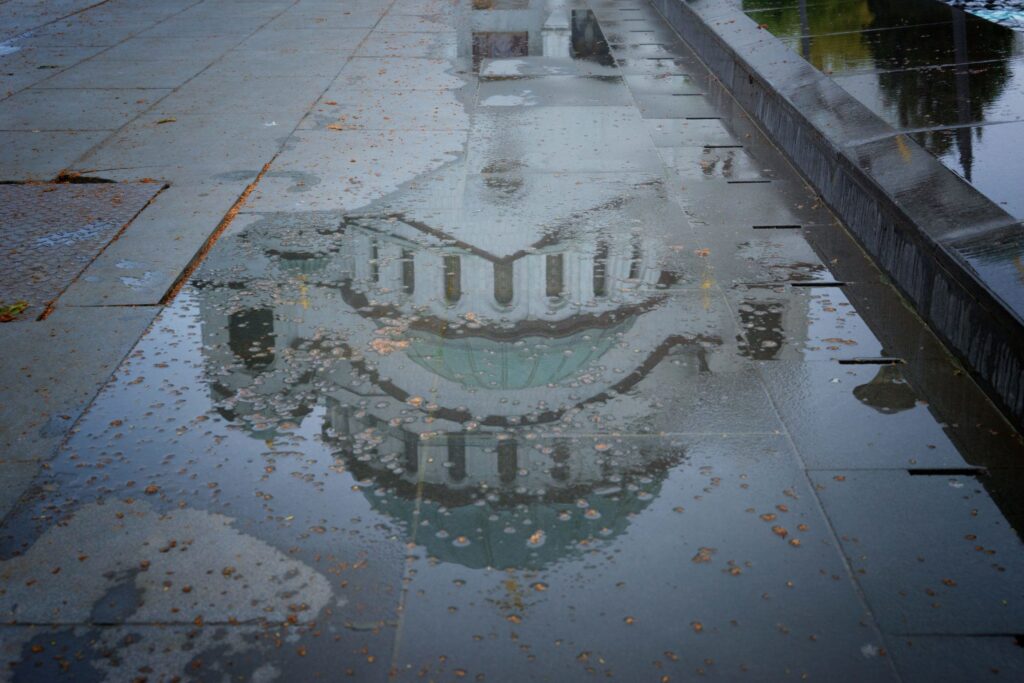 After lunch on the ship, I joined the Kovačica Art Colony (optional) shore excursion, which took us about an hour northeast of Belgrade.
Our first stop was a gallery showcasing the Naive-style folk art unique to this Slovak minority community. This experience offered interesting insight into how nationality and ethnicity/heritage interact in this part of the world. Following the gallery, we stopped in at the workshop of a local violin-making family. I didn't really have any expectations for this stop, but found it to be the highlight of the day. It was fascinating learning about the craftsmanship and patience that goes into creating a single instrument.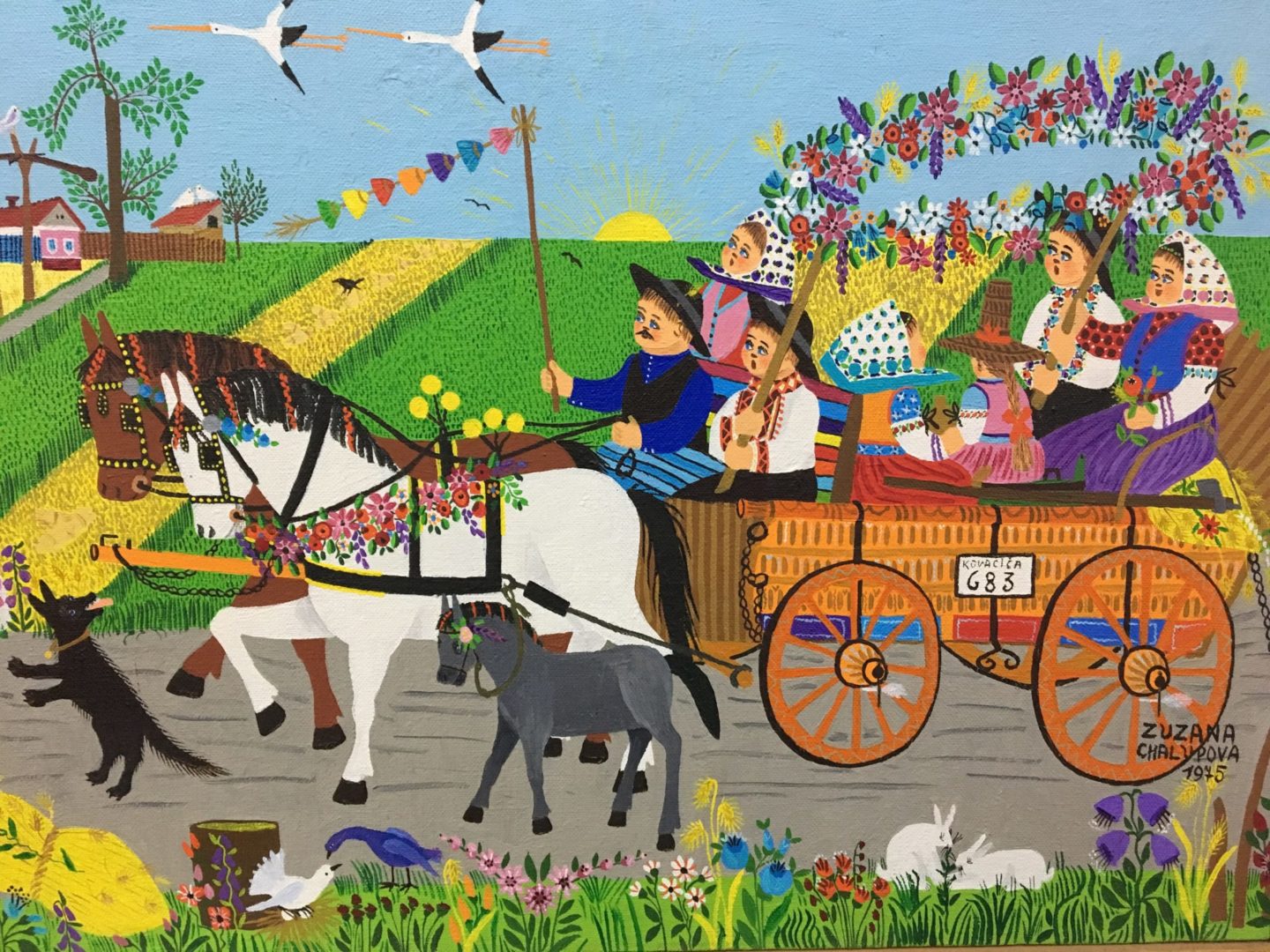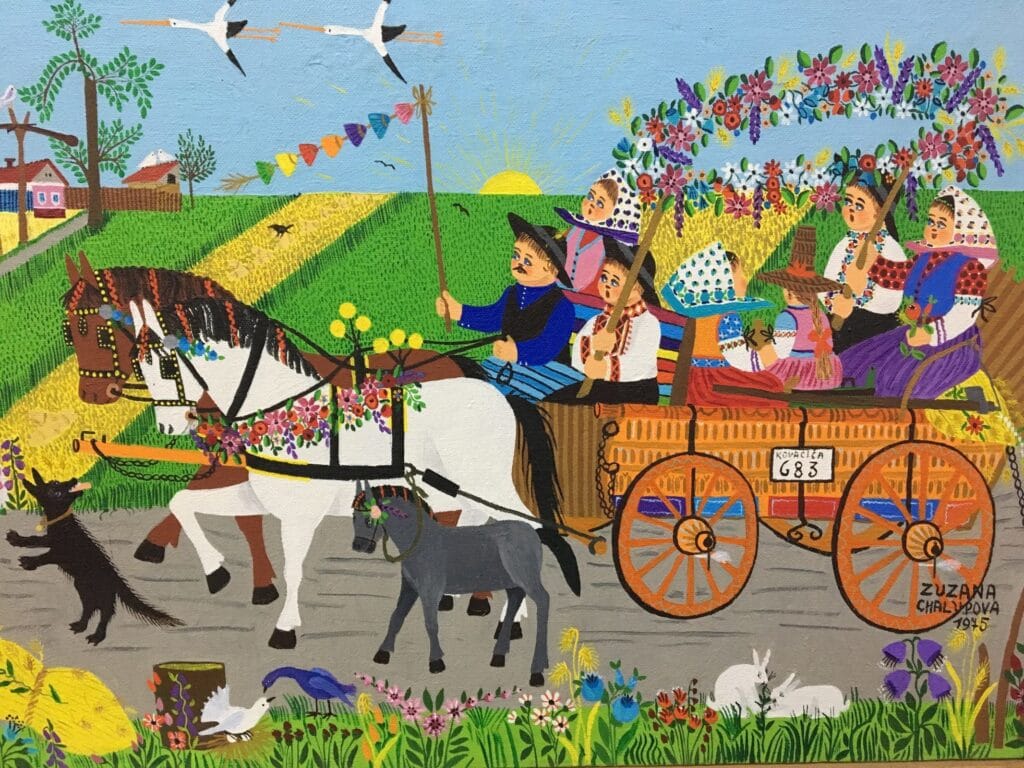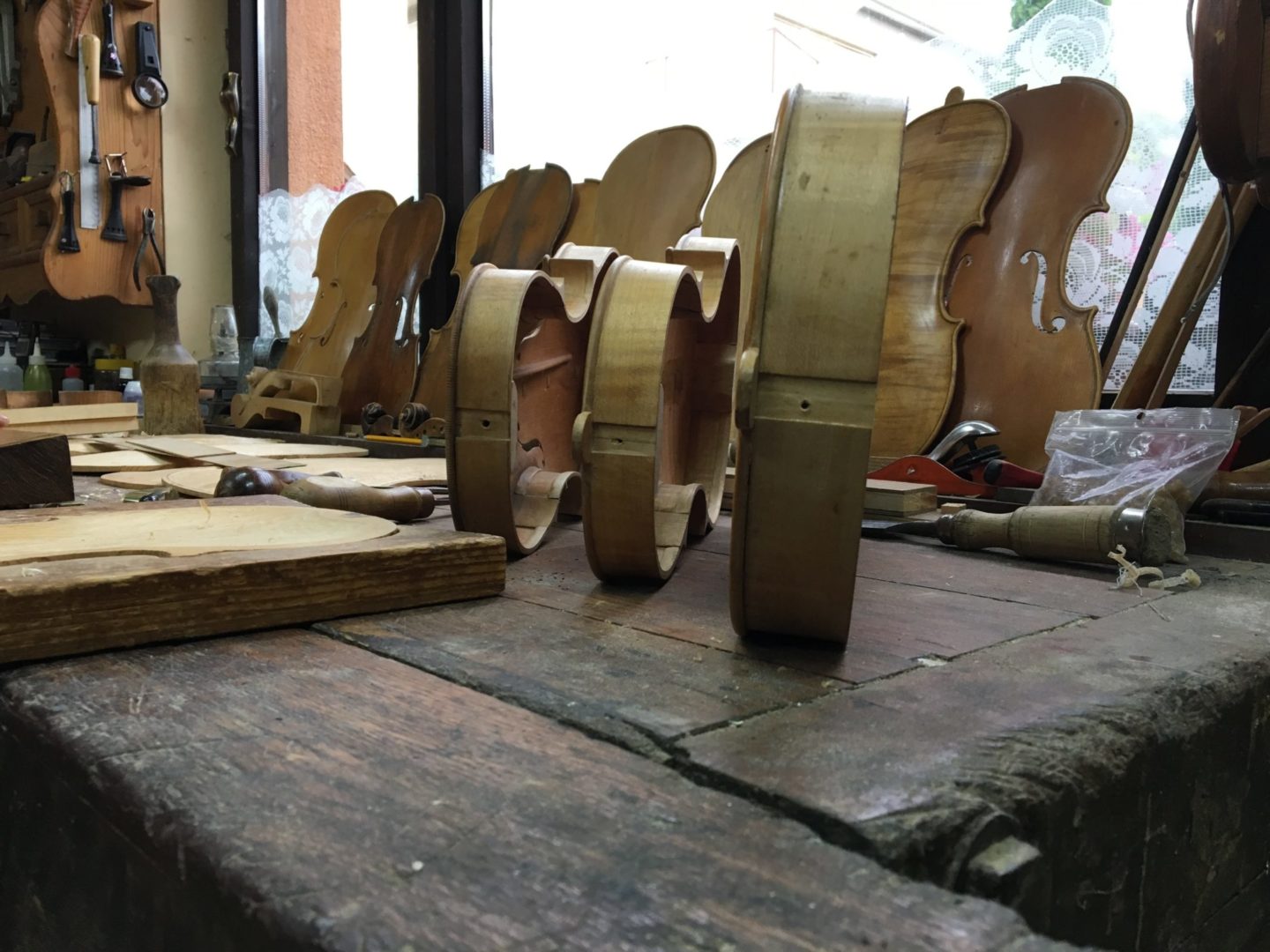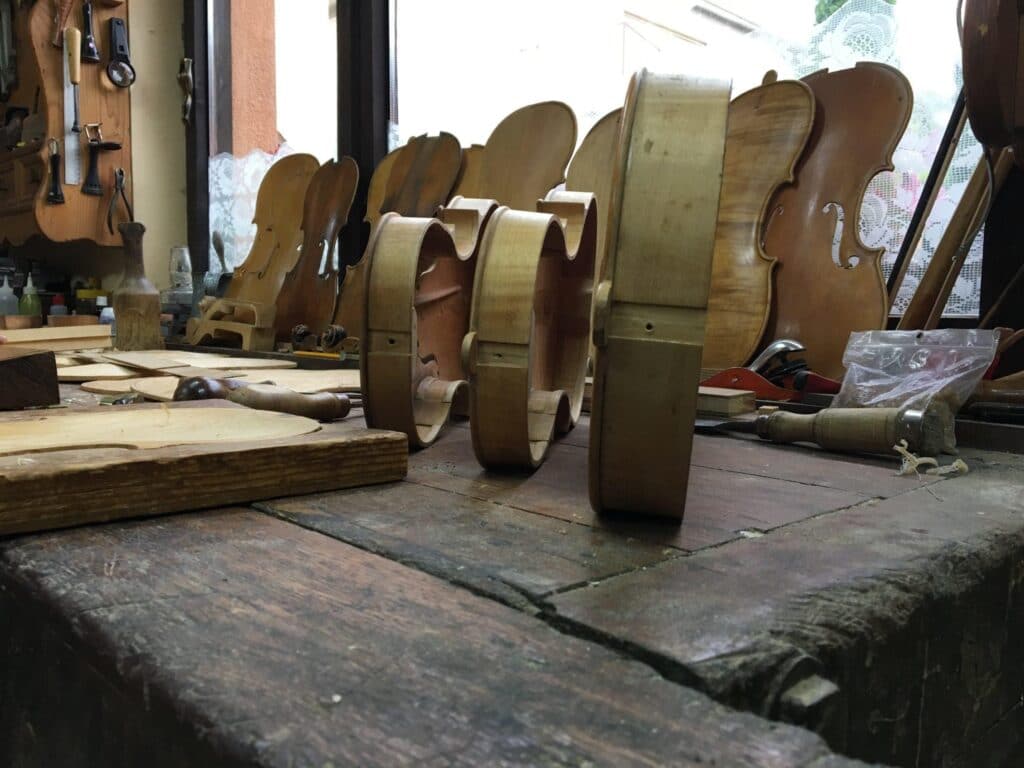 In the evening, Viking arranged for a guest lecturer — a Serbian professor — to come aboard and speak with us on the topic of 'Serbia Today.' After the eye-opening and sobering experience we had in Croatia on Day 5, we welcomed the chance to learn more about the long, long history of tension and ethnic division in this region, and the lecture helped put the war within a larger and more nuanced context.
Day 7: Sailing Day through the Iron Gate Gorge and Locks, and passing Golubac Fortress, the Kazan Stretch, and the Iron Gates Locks. Optional Wheelhouse Tour.
By Day 7, it seemed everyone was ready for a day of cruising and relaxing on the ship. In fact, this turned out to be a highlight of the entire trip!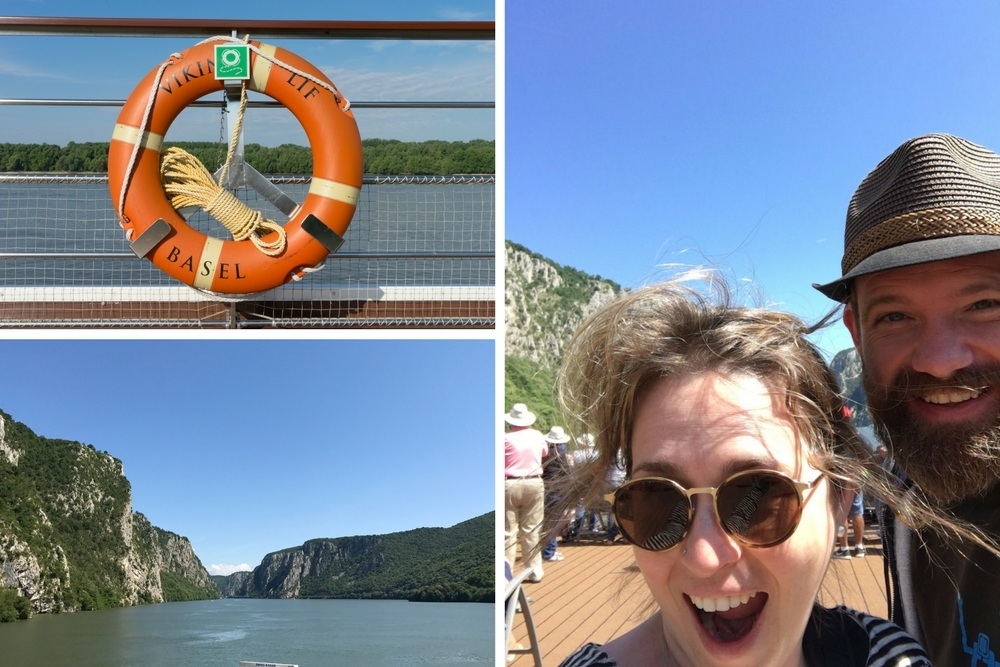 The Kazan Stretch section of the Danube is breathtakingly beautiful, and our cruise director pointed out everything along the way via a loudspeaker on the sundeck. For those who love cruising, this stretch of the Danube is reason enough to take this cruise; it's just so different from any of the other scenery we saw, and (from what we're told) completely different from what you experience on the upper Danube.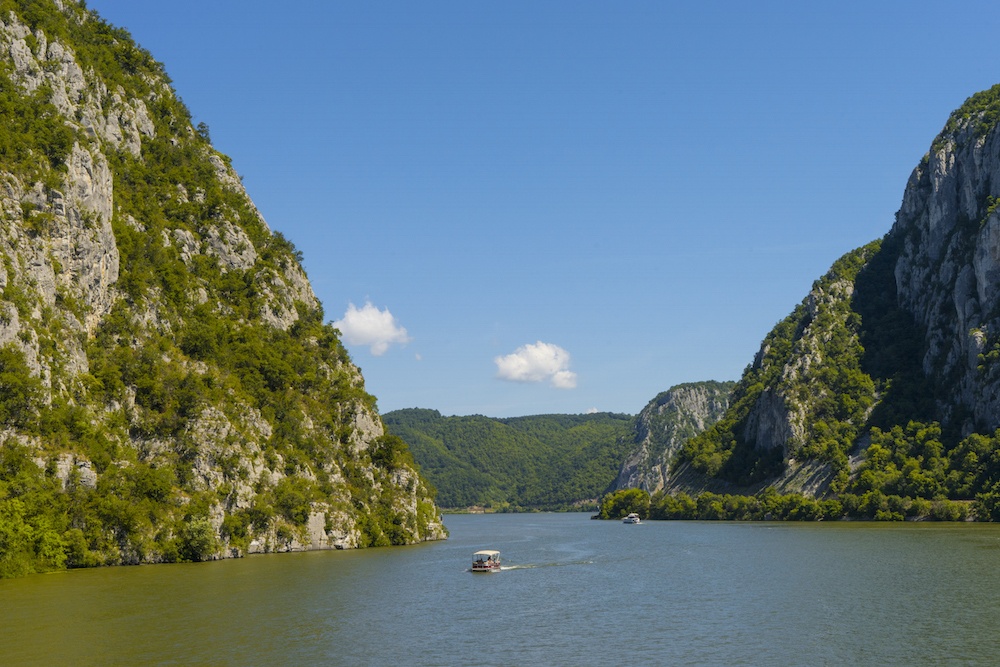 Golubac Castle, the Kazan Stretch, the rock sculpture of Decebalus, and the Iron Gate Locks all come into view within a several hour stretch of sailing.
We spent most of the morning and early afternoon on the upper sundeck, along with most of our shipmates, because with views like these, there's nowhere else you'll want to be!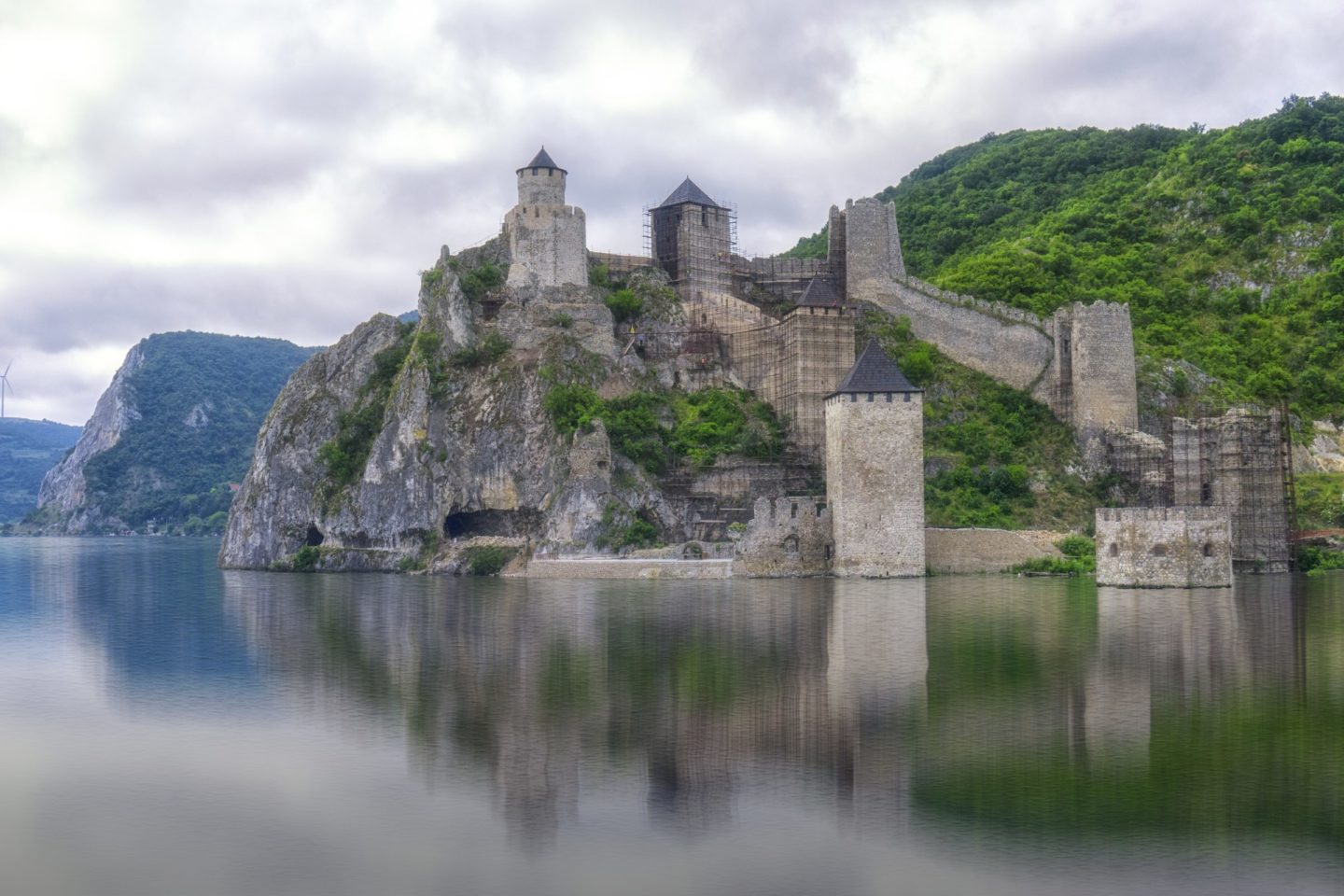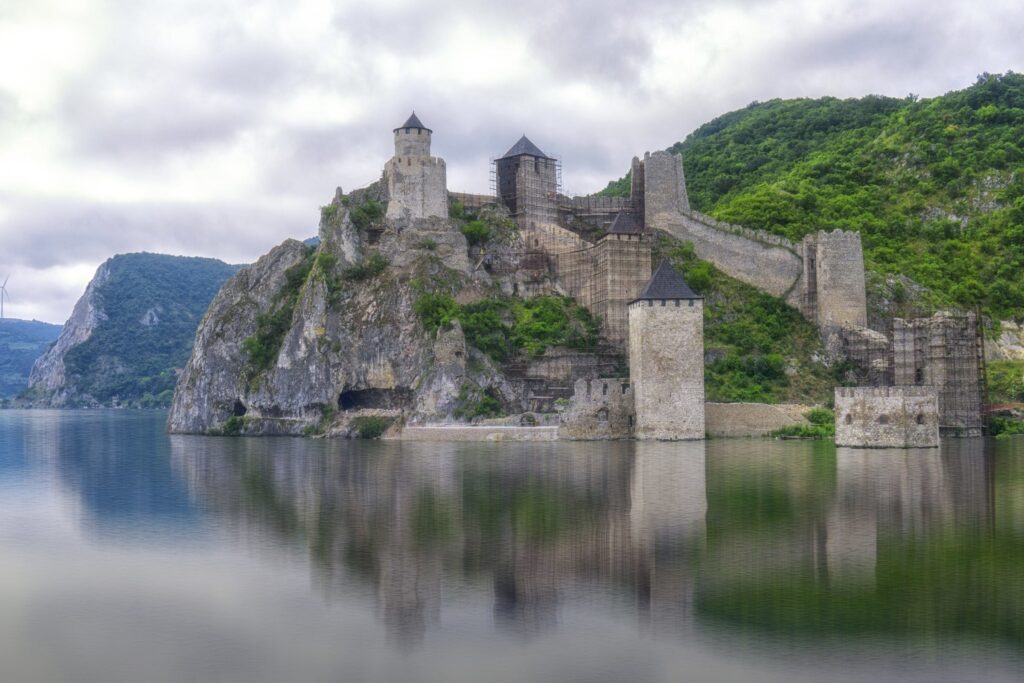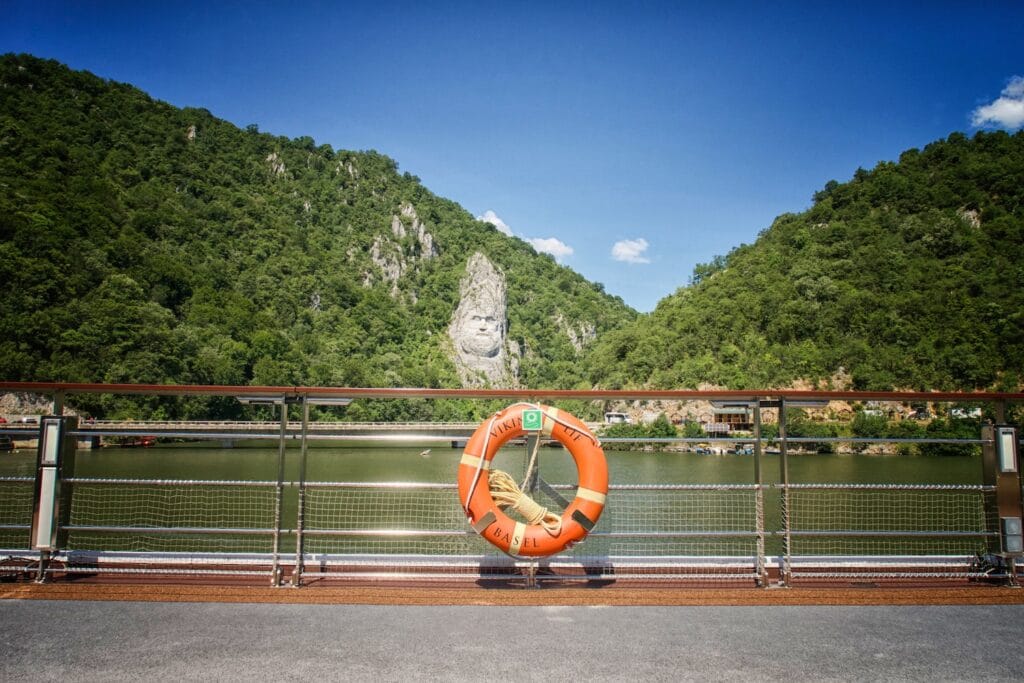 When we reached the Iron Gates Lock 1, we alternated between watching from the top deck, and getting up close and personal with the lock wall in our room. There's something about marvels of human engineering that most people find fascinating, and we really enjoyed alternating between sitting on our sundeck, right up against the Lock wall while being lowered down, and walking on the sundeck to watch the spectacle.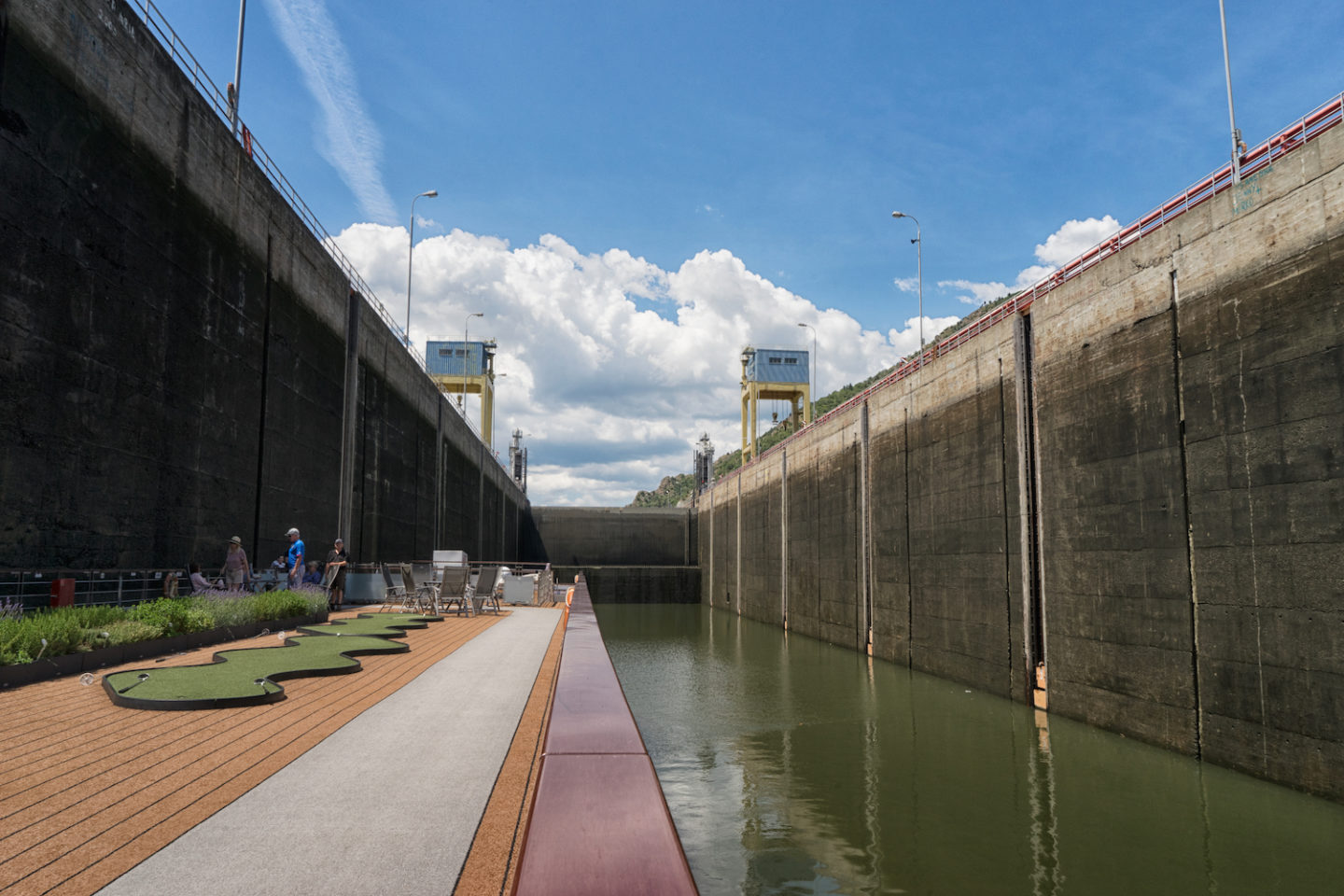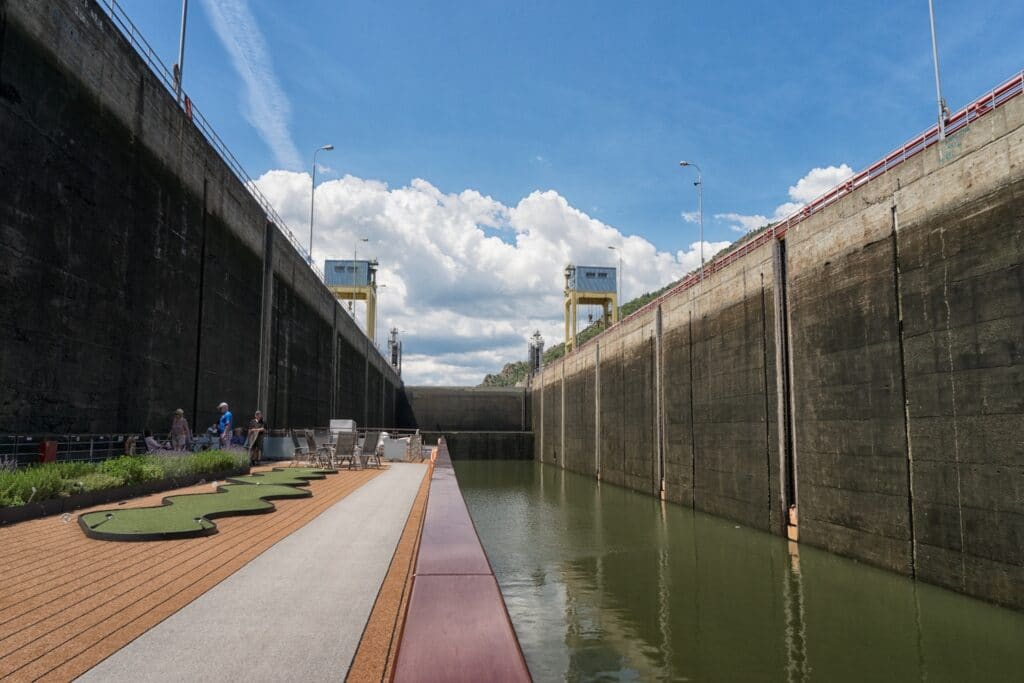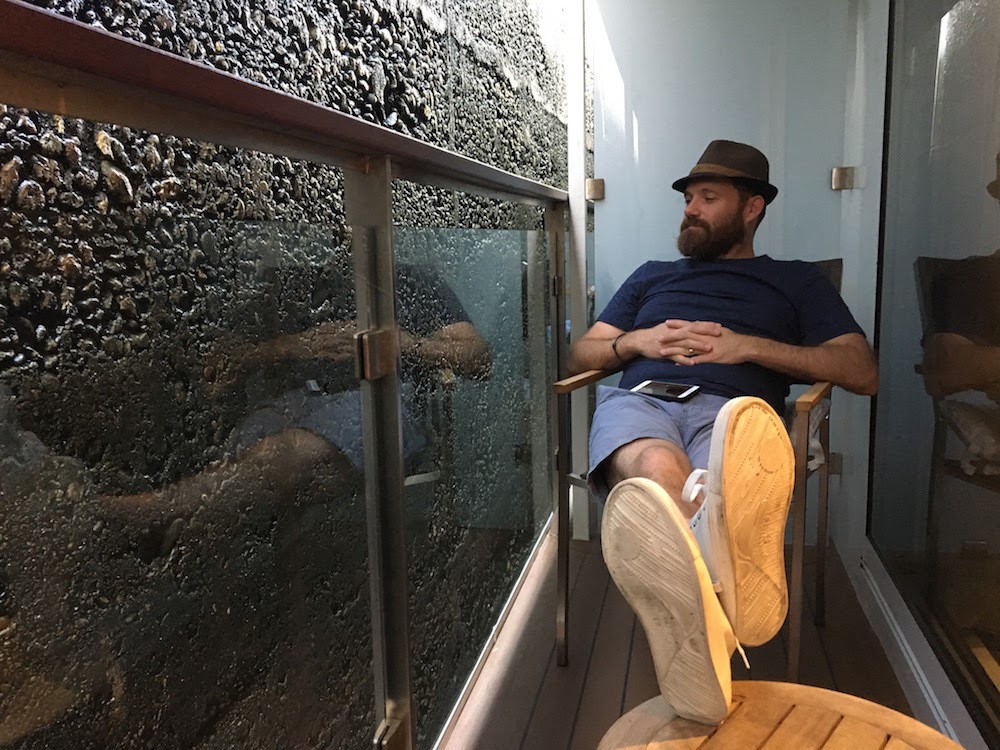 In the afternoon, I signed up for a wheelhouse tour, and Captain Anne answered all our random questions about what it's like to sail a Viking Longship.
The best fact I learned? To sail the Danube from end-to-end, you need to speak fluent German and Russian. The language of the Upper Danube is German (until Budapest), and then the language of the river switches to Russian!
Day 8: Vidin, Bulgaria. Included Morning Excursion to Belogradchik Rocks and Fortress. Optional (AM/PM)Tours: Vidin Home-Hosted Cooking Demonstration (AM/PM), Vidin Kindergarten Visit (PM).
After a spectacular day of sailing on Day 7, the shore excursion on the morning of Day 8 was another favorite. We visited Belogradchik, about an hour from the port by bus, to see the red rock formations formed over 50 million years ago, and the lovely fort.
From the top of the fort, you get spectacular views of the rock formations from up high. Although be warned: it's quite the walk up, so be prepared with good shoes!
One of our favorite mornings of the trip and a true highlight!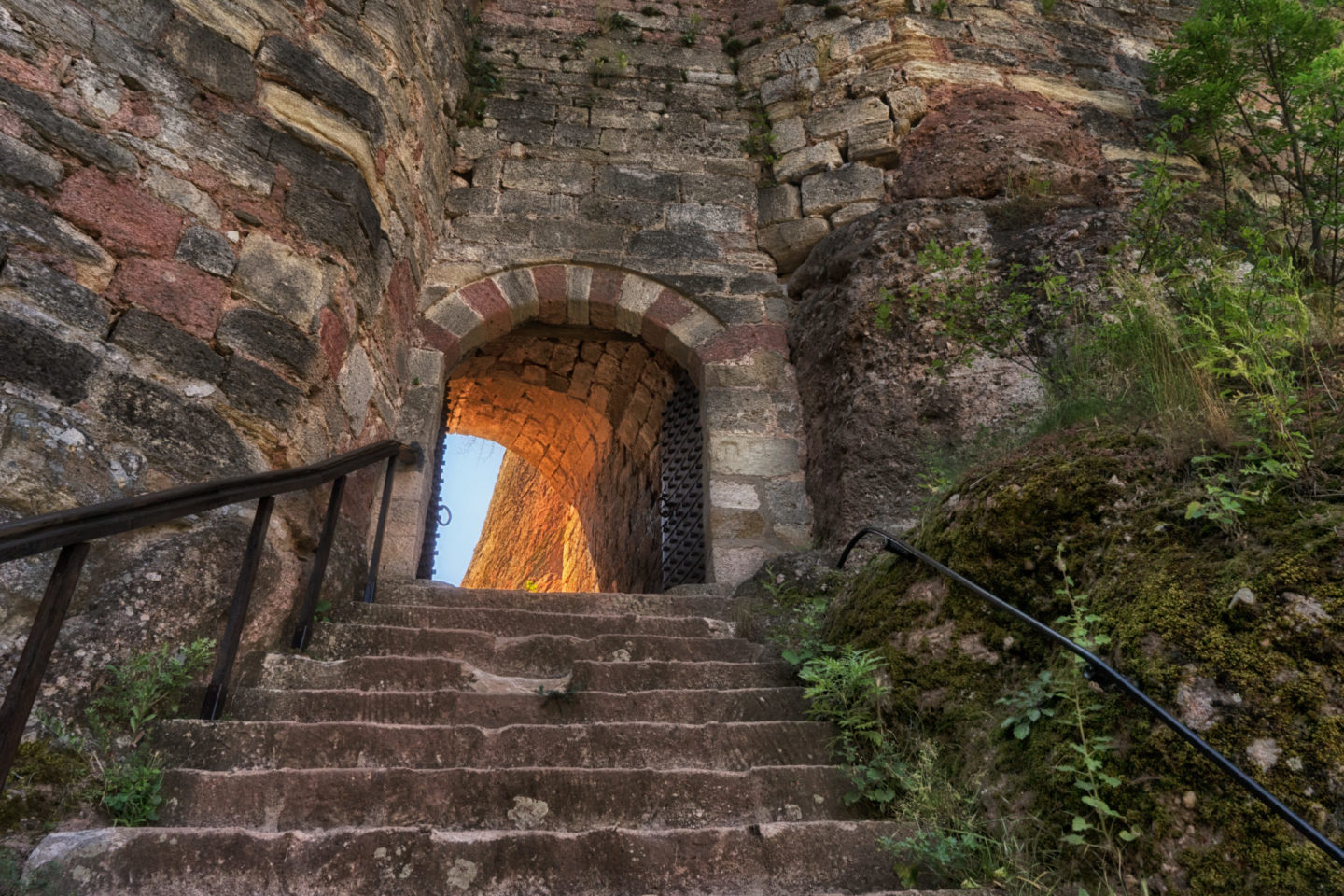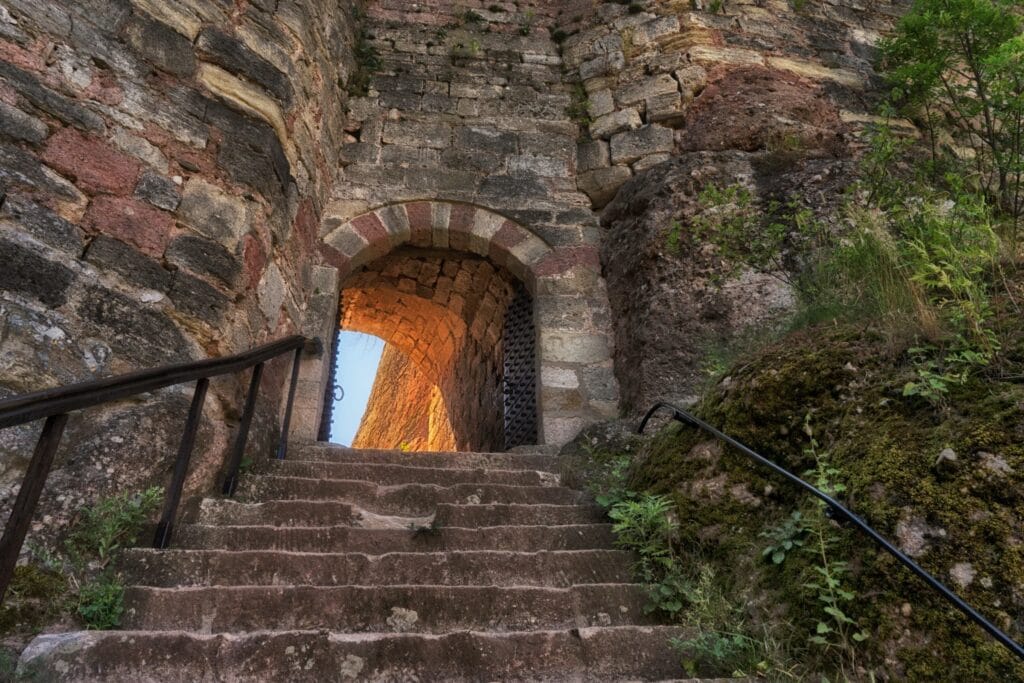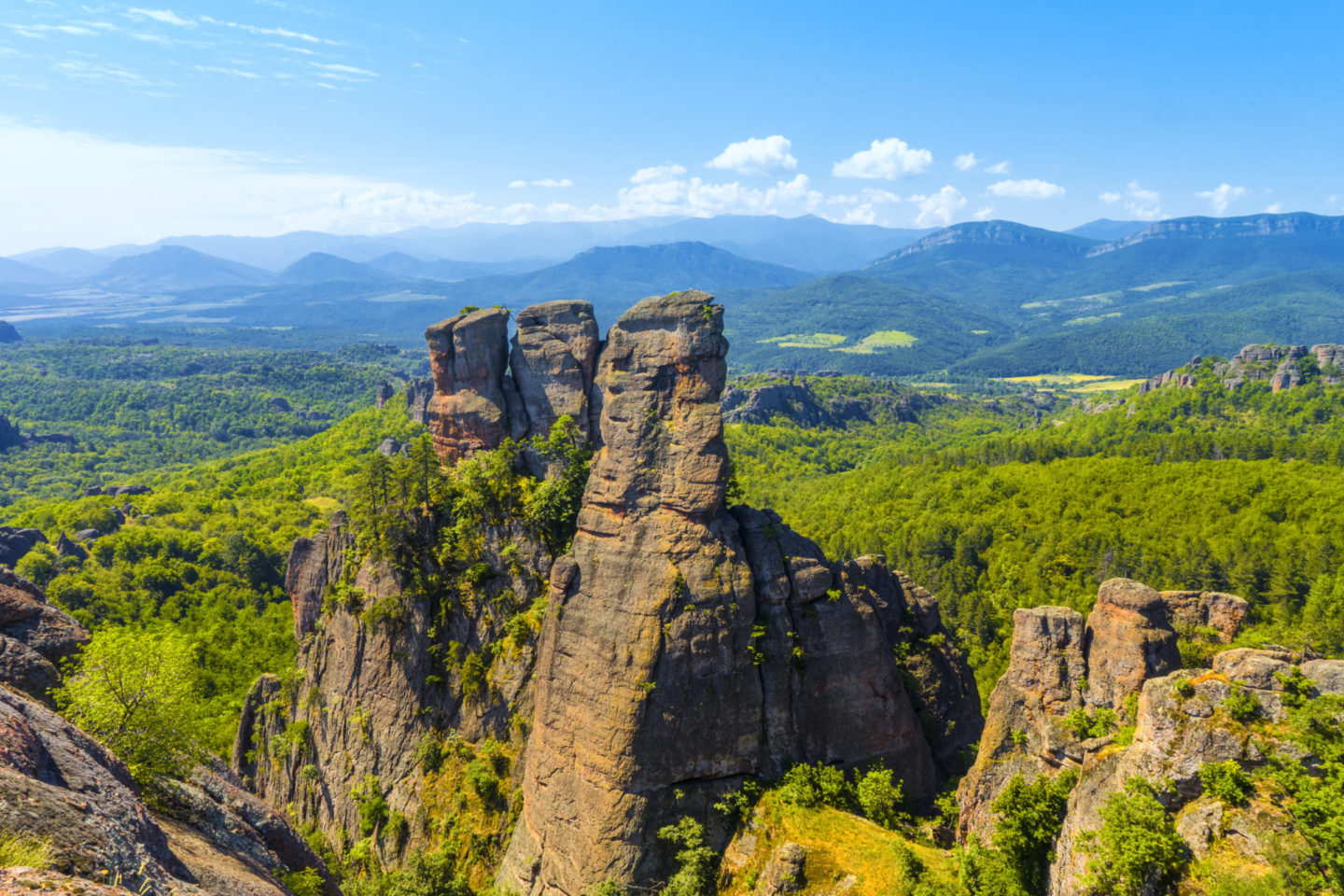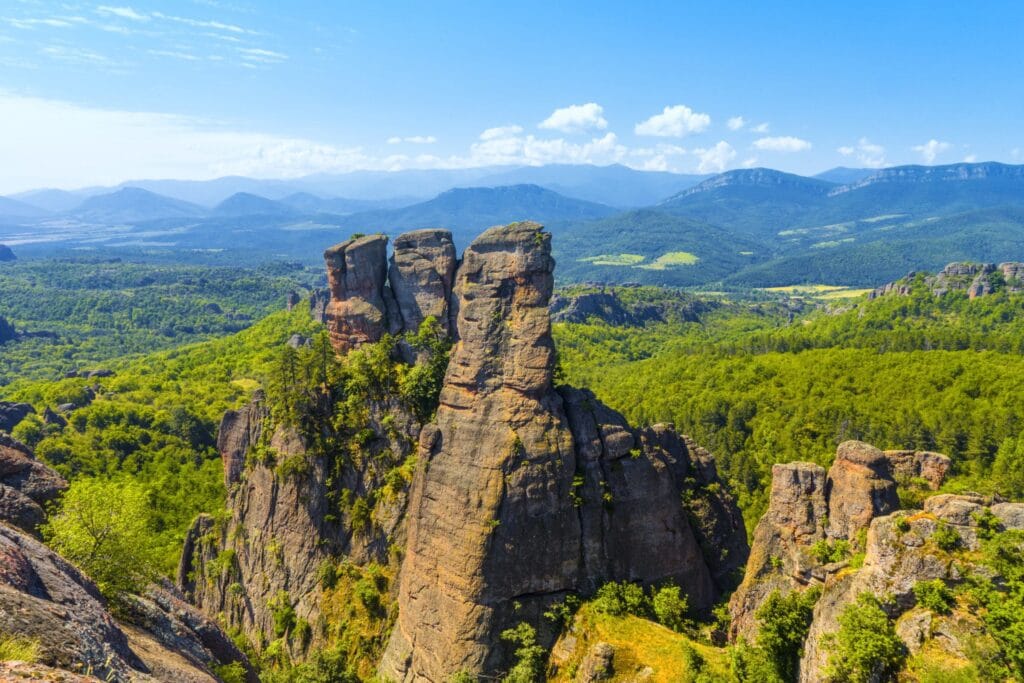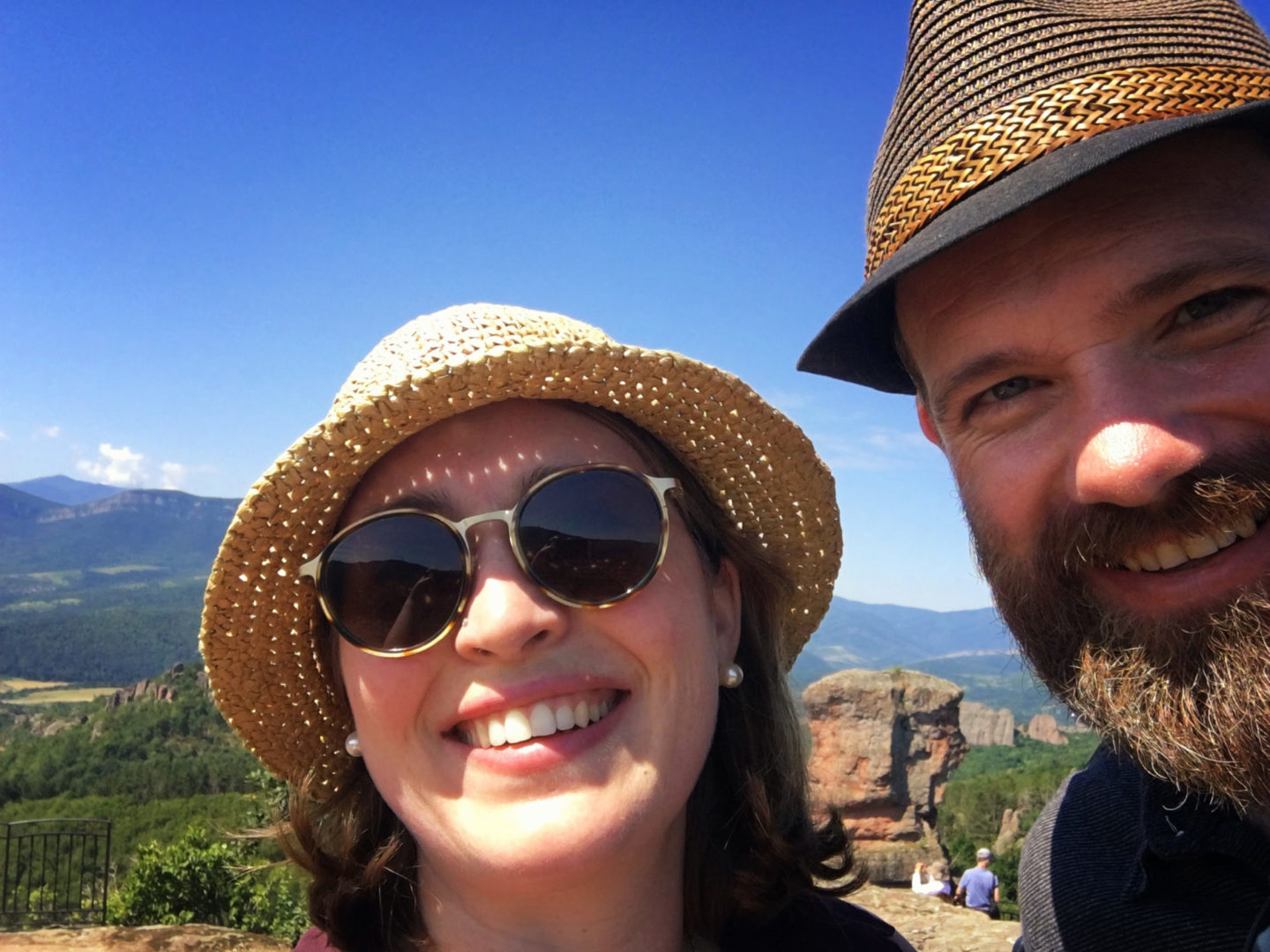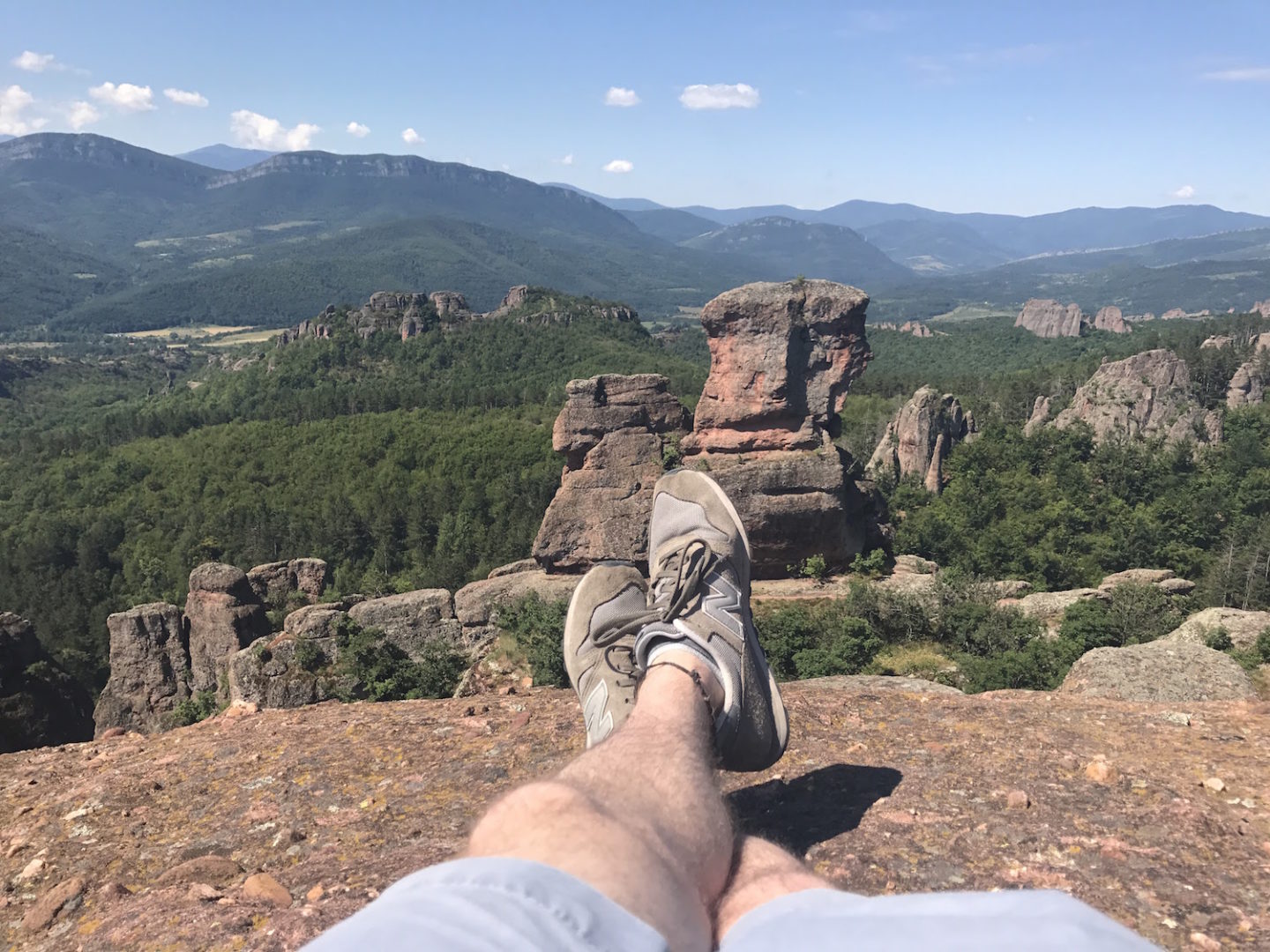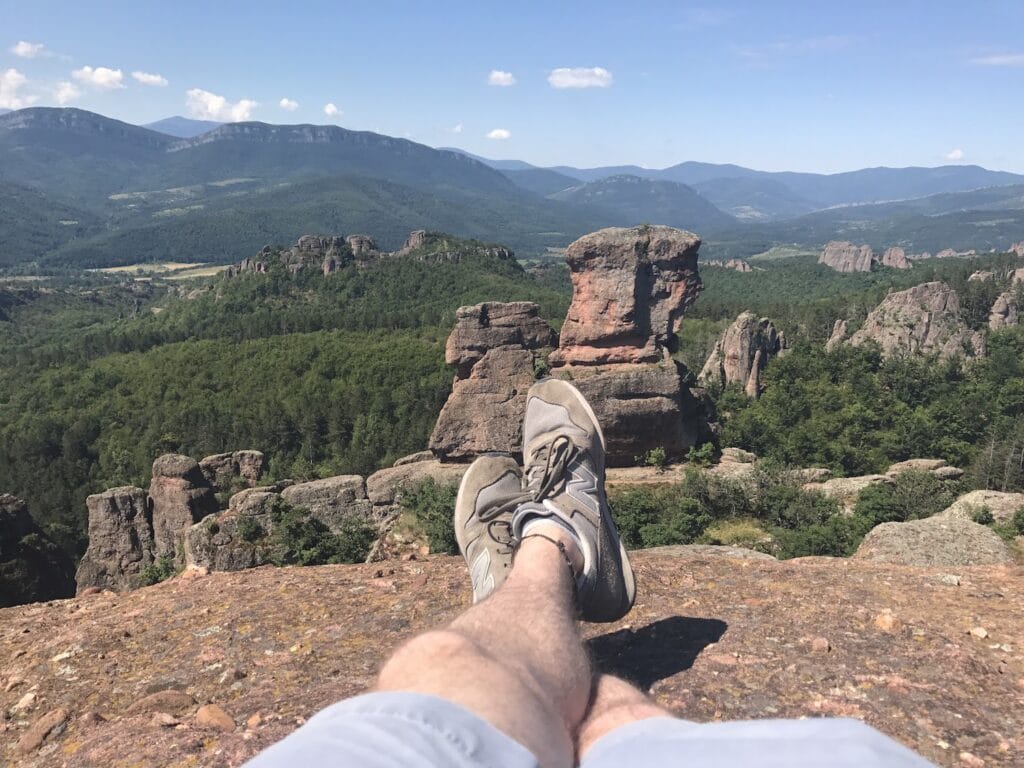 Day 9: Russe, Bulgaria. Included Full-Day Excursion to Veliko Tarnovo and Arbanasi
Day 9 was a full day excursion, and a lot of time on the bus. For us, it was worth it, as we've been hearing great things about Veliko Tarnovo since 2014, when we found ourselves in Bucharest wondering where to go next. As we didn't make it to Veliko that trip – choosing instead to go through more of Romania, and then onward to Serbia – it's always been in the back of our minds as 'one that got away' destination.
Straddling the banks of the Yantra River (a tributary of the Danube), Veliko Tarnovo sits high above the river, with brightly coloured and narrow houses that look as if they've been stacked on top of one another.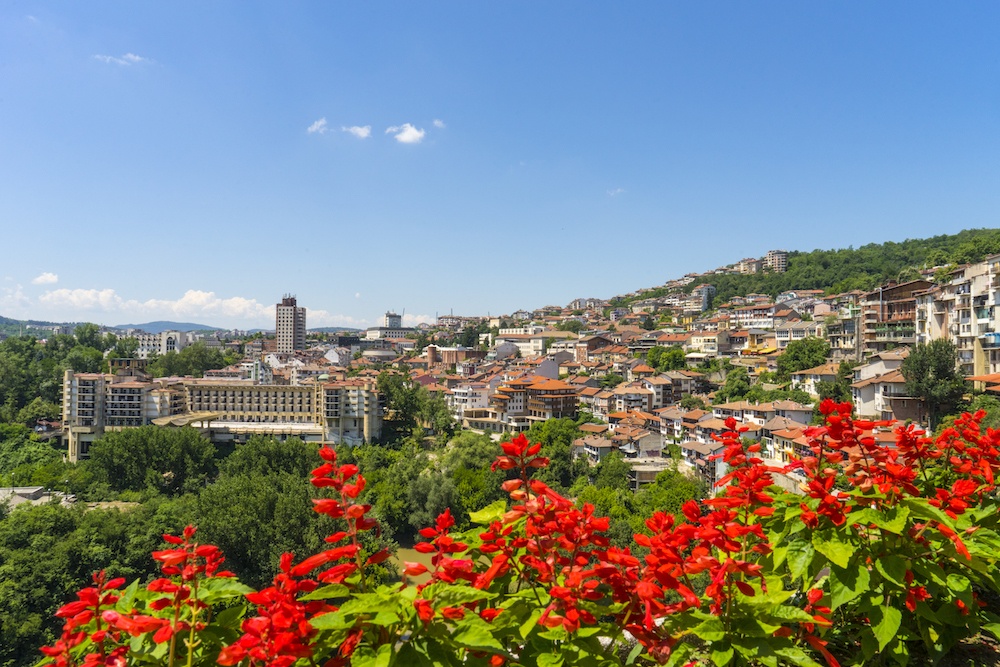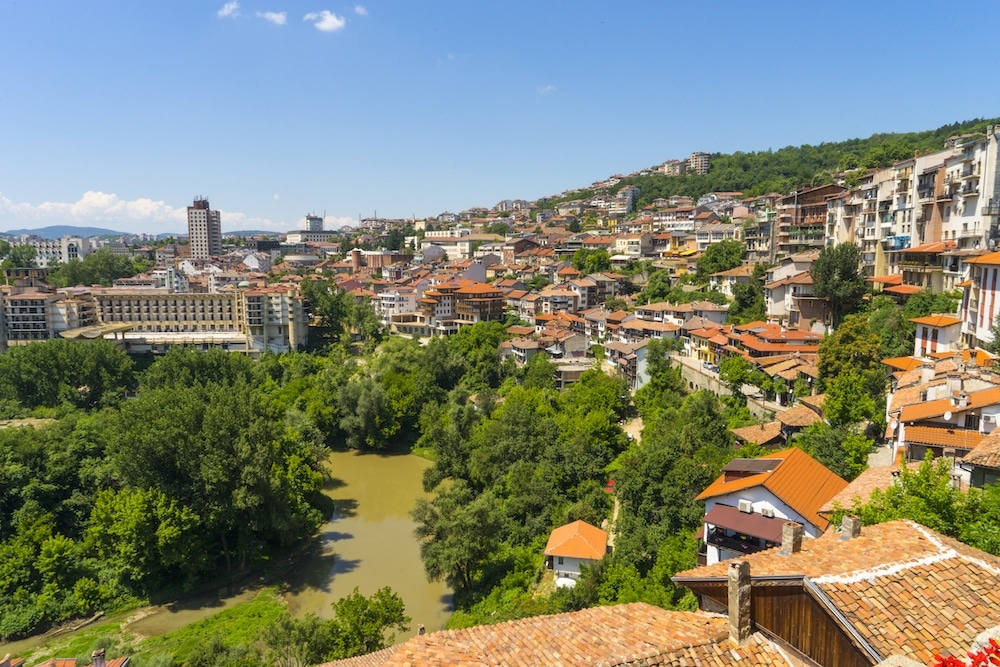 The streets are filled with cafés and artisan shops, making it a great stop if you want to do some souvenir shopping. I picked up my new favorite necklace for just €5 from a copper smith, who was demonstrating his skills by pouring molten copper into moulds on the sidewalk!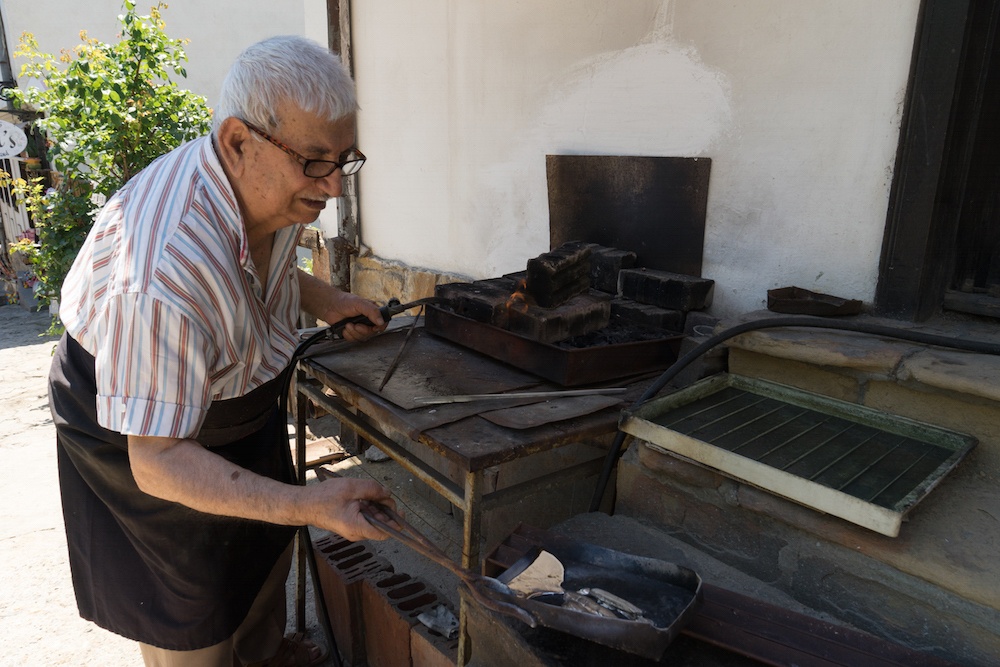 Veliko also has a beautiful fort, which reminded me a lot of the fort in Belogradchik. Due to time limitations, everyone had to choose between exploring the fort or exploring the town, and we chose the town.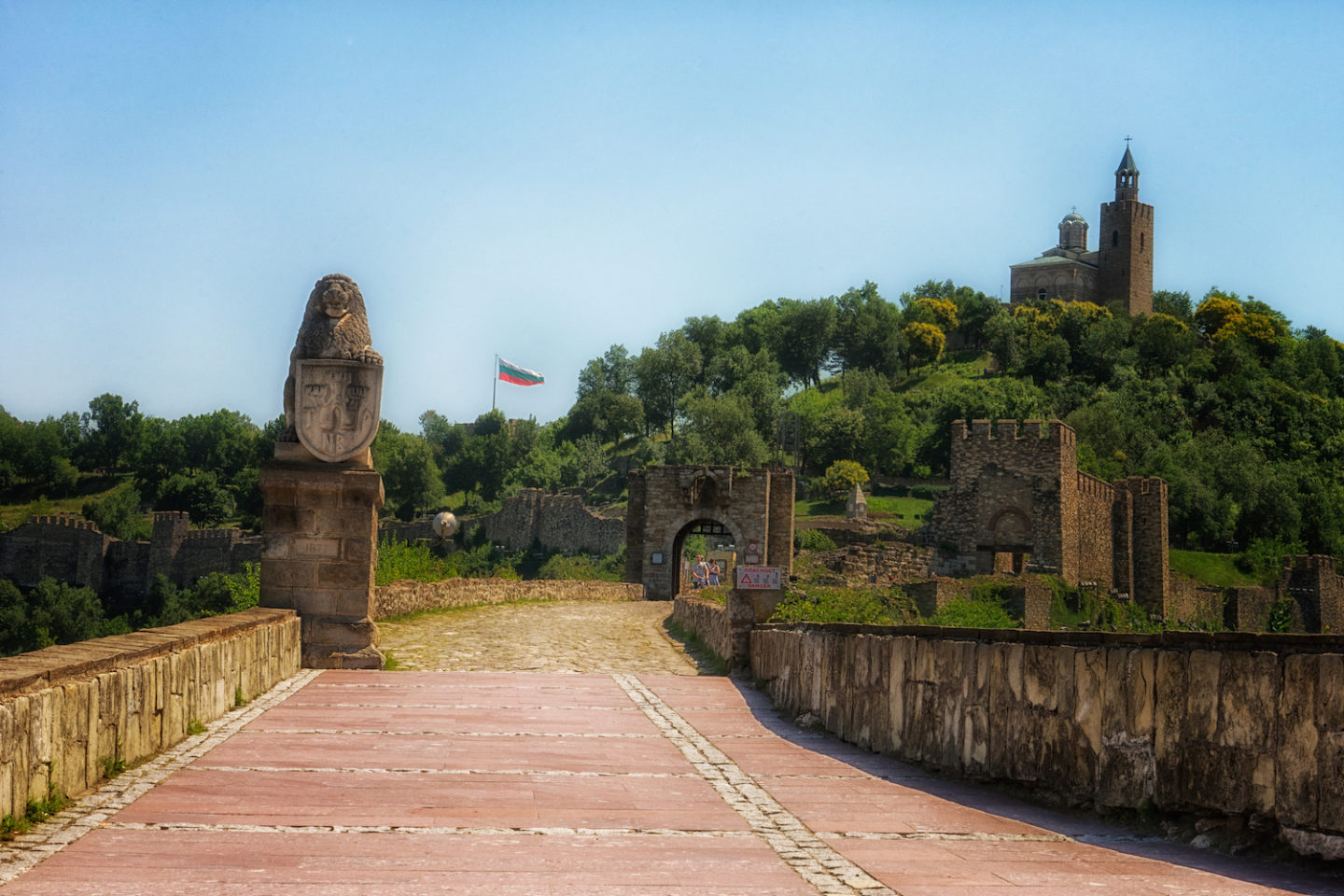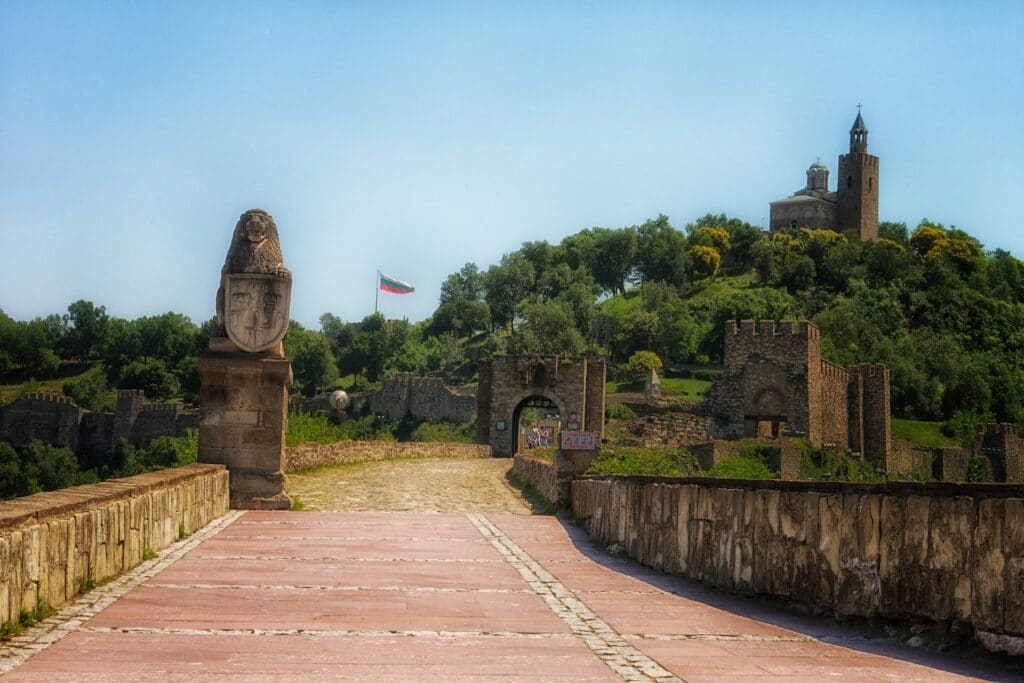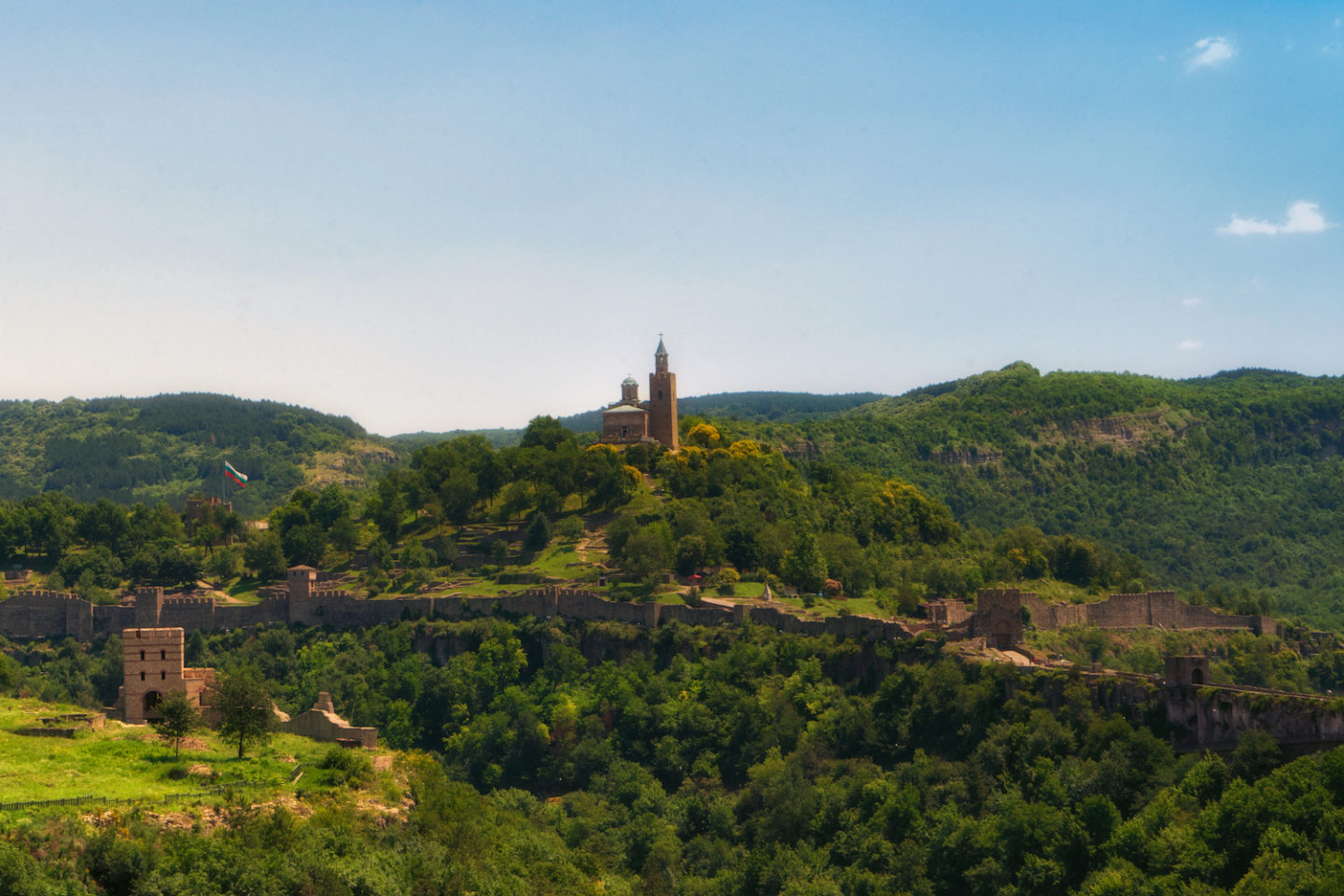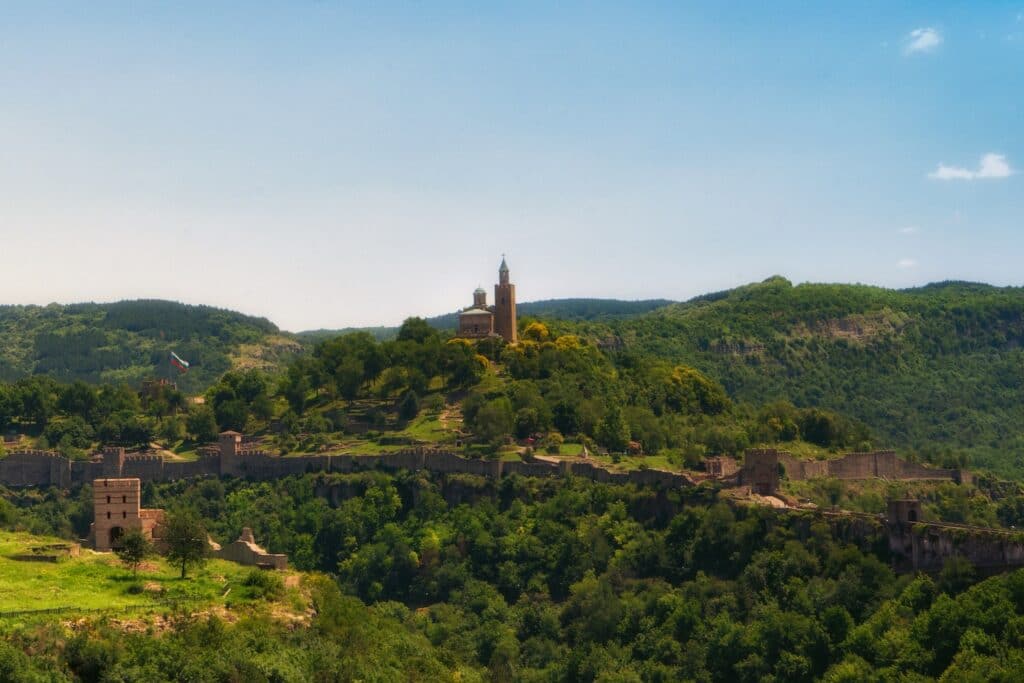 From Veliko, we drove to Arbanasi, a small village known within Bulgaria for its rose oil products. We drank rose spirits, ate rose candy, and had some time to shop for rose-oil bath products and soaps. Personally, we would have rather had more time in Veliko Tarnovo and given Arbanasi a miss, but plenty of people really enjoyed this stop. This is one of the difficult things about cruising: you do have to give up some autonomy, some of the time.
Day 9 was also our last evening on the ship, and we had a 5-course farewell dinner in the restaurant.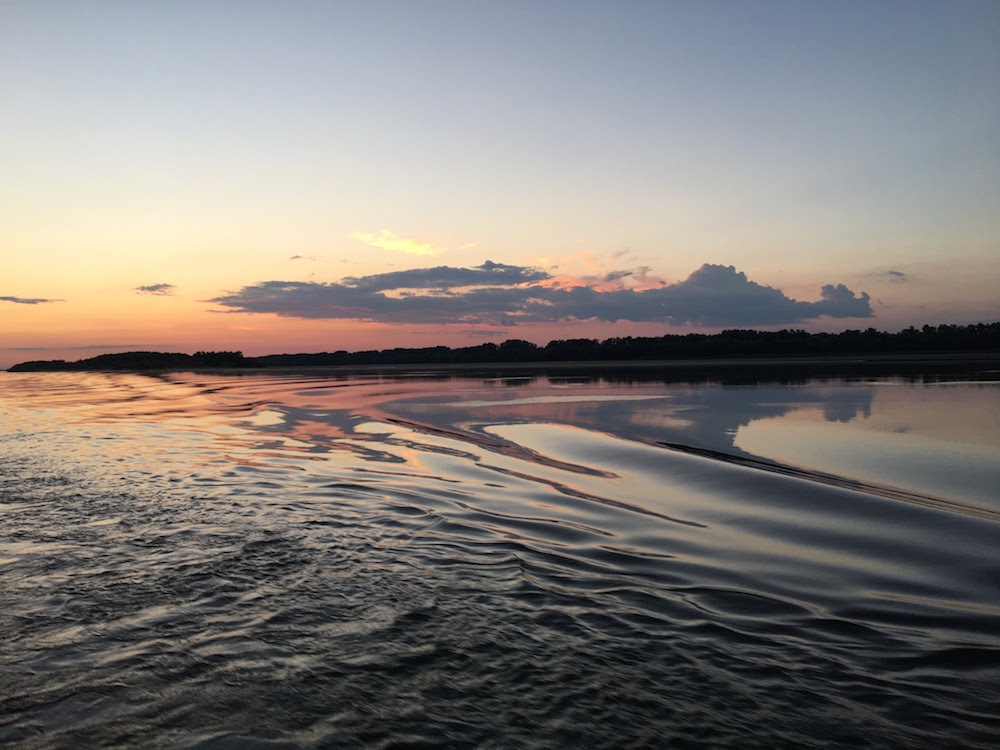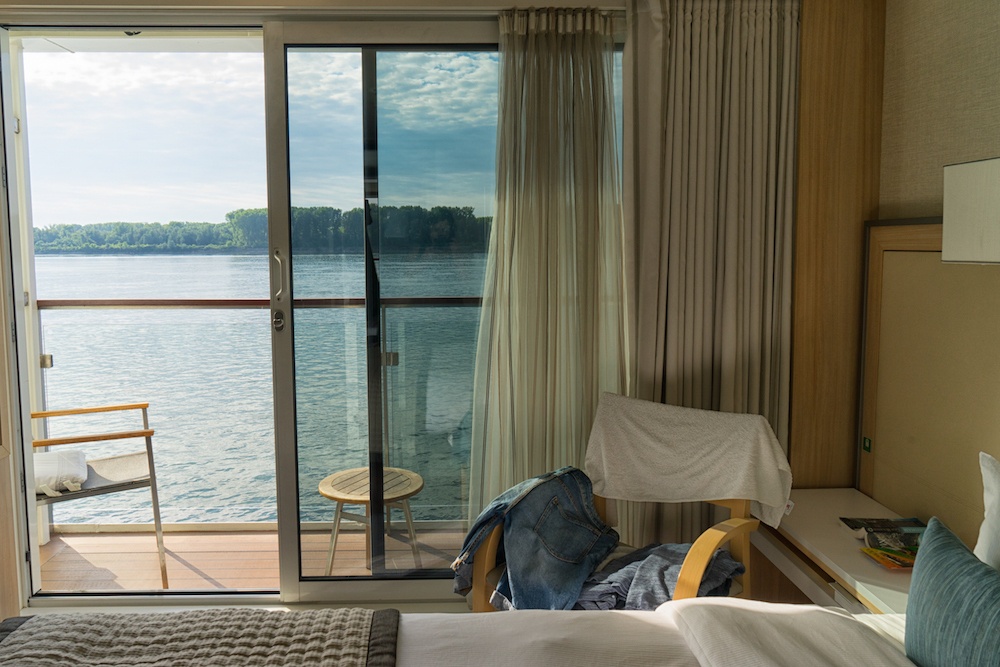 Day 10: Giurgiu, Romania. Included Full-Day Excursion into Bucharest.
Giurgiu, Romania is directly across the river from Russe, Bulgaria, so our final sail wasn't exactly dramatic!
We disembarked the ship on the morning of Day 10, and all boarded a bus toward Bucharest. Traffic in Bucharest is notoriously terrible, so even though the drive from Giurgiu to the Museum of the Romanian Peasant (the first stop on our tour) is only 60-odd kilometers (37 miles), it took slightly over an hour to arrive.
The museum is an outdoor ethnographic-style museum: follow the walking paths, and you'll pass all sorts of different houses and buildings from different areas of Romania, and different eras.
After spending the morning exploring the museum, and stopping for lunch nearby, we had a choice to visit the communist-era Palace of the Parliament building (one of the largest buildings in the world), or go on a walking tour of Old Town. The People's Palace has quite a few stairs, and if you struggle with mobility or stairs, it could be difficult. That's why the Old Town option is offered as an alternative.
We chose to go to the Palace of the Parliament, because we'd never been and it's been on our list for quite some time now. The Palace is a true monstrosity, and really stands to show just how awful the Romanian dictator Nicolae Ceaușescu was, and what a dark time it was in Romanian history.
Having disembarked the ship, we were on our own for dinner on Day 10, and made reservations at one of Bucharest's most popular restaurants – Caru' cu Bere – that night with our cruise gang of friends. A fantastic farewell!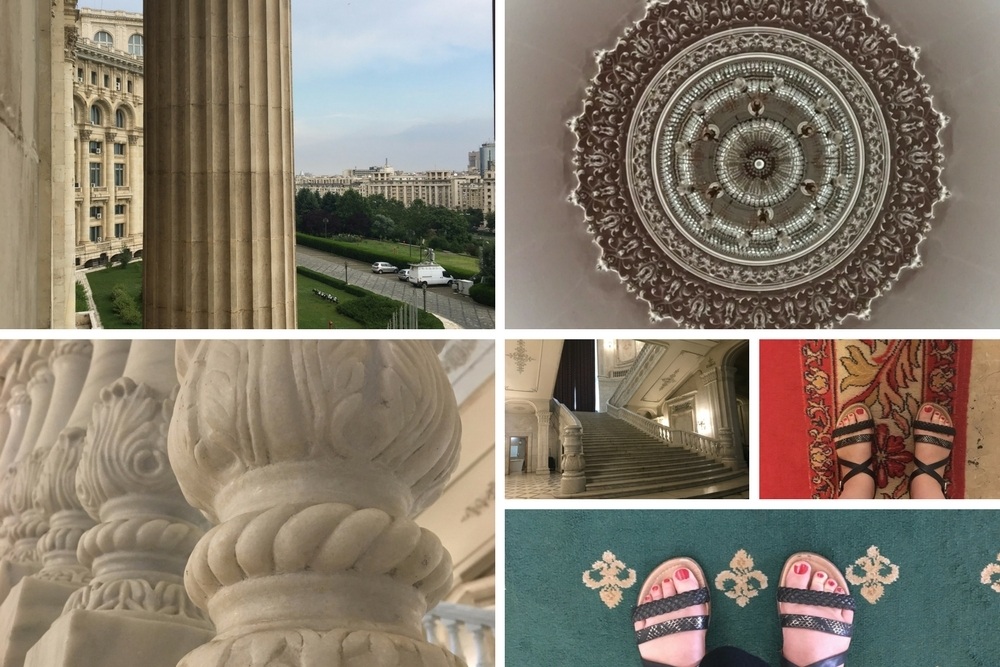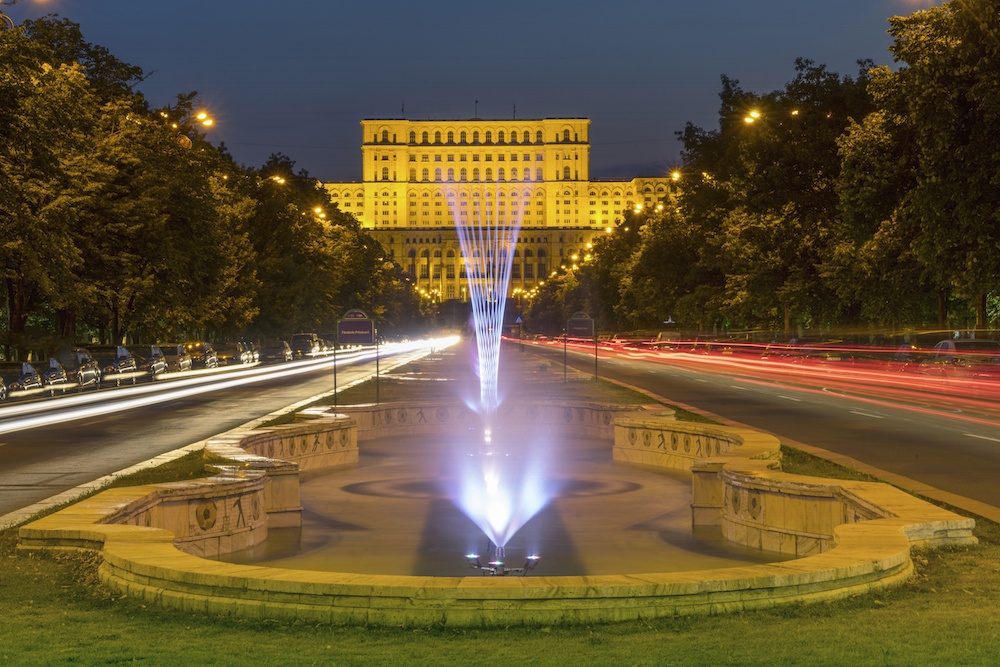 Day 11: Bucharest, Romania. Check-Out and Airport Transfer, or Extension to Transylvania
Day 11 was the last was the last official day of the trip. Some of our shipmates went home, some signed-up for and took the optional Transylvania extension, and some (including us) stuck around in Bucharest to see more of Romania's capital.
We spent 3 additional nights in Bucharest, exploring the city. Personally, I think Bucharest gets a bad rap – people love to bash it, but when I ask them when they visited, it almost inevitably was 5 years ago or more. Things have changed, and we really enjoyed our time in Bucharest. The shipmates we spoke to seemed to agree: Bucharest is a pleasant surprise!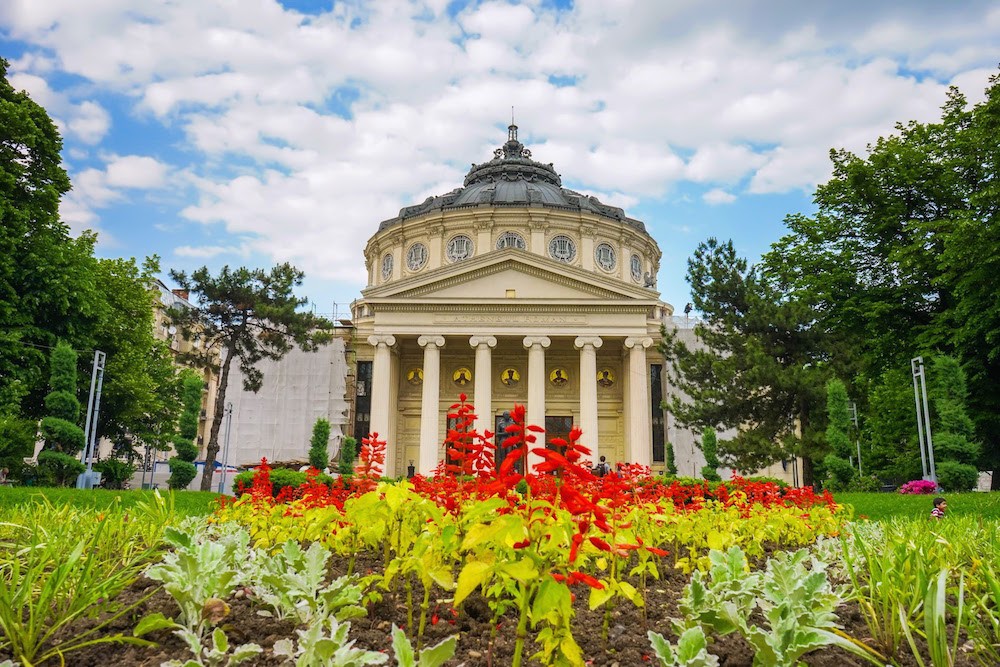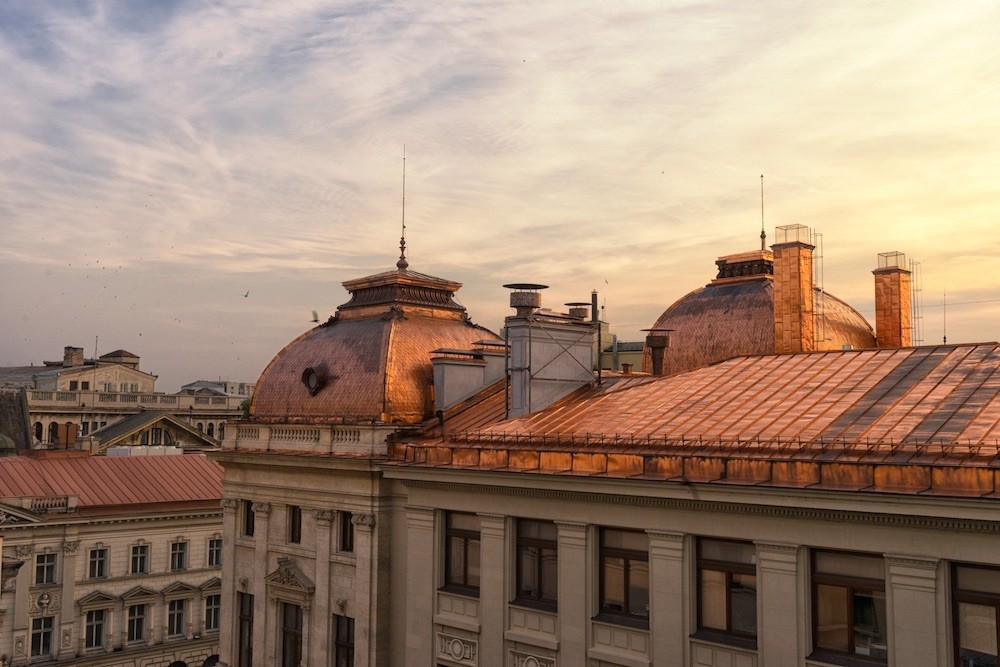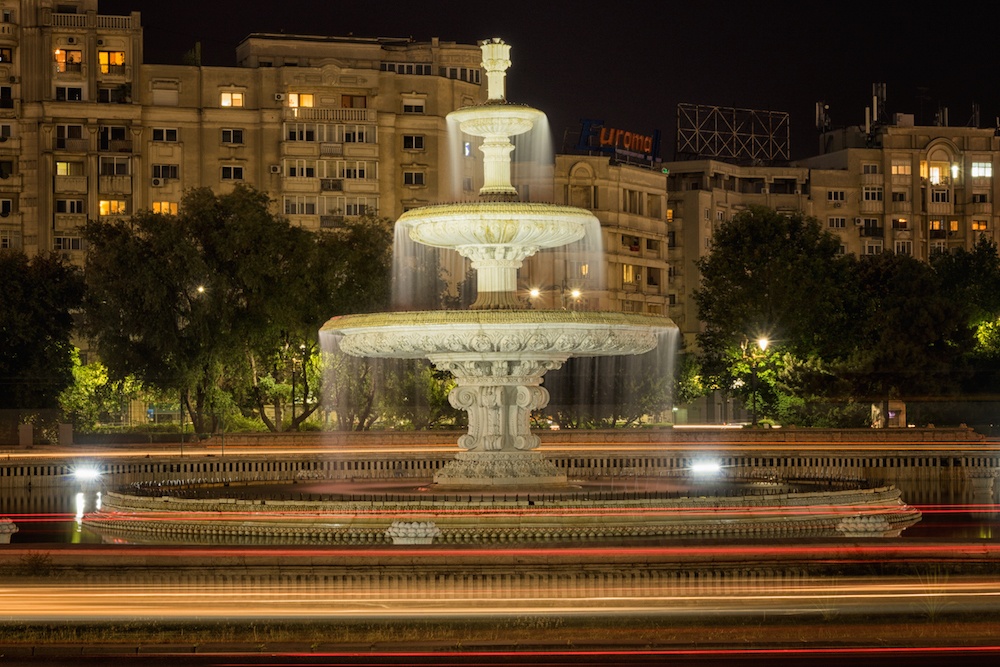 Who Would Enjoy This Eastern Europe River Cruise?

One of the things people 'warned' us about when we told them we were taking this cruise was the average age on board many river cruises. And while it's true we were on the younger side of the ship's demographic, I wouldn't recommend anyone let age be the deciding factor if they're considering this kind of trip.
With that said, I'd absolutely recommend this cruise to anyone who is 45 and up, and interested in getting a solid overview of this region, both in terms of sightseeing and actually learning about some of the complexities that have contributed to a rather rough century in the region. The people we met on board were curious, well-travelled, and genuinely interested in learning about Eastern Europe. However, many of them were also working professionals, and they were interested in seeing Eastern Europe with a bit of comfort and convenience, with the knowledge they were going to get great food and service, and without having to unpack and re-pack their suitcases too often. If that sounds like you, then absolutely take this cruise!
If you're between 30 and 50, I'd still recommend this cruise on a case-by-case basis – it just depends on what you're interested in and what you're looking for in a vacation. While it's true the main demographic on the cruise skewed older than Geoff and I (at 36 and 40), the age of our shipmates made no impact on our enjoyment of the cruise. We made genuine connections with our cruise buddies, who were mostly within a decade of retirement (on either side of the line), we had interesting conversations, and we will stay in touch with many of them. There were 2 to 3 other couples on board who were roughly in the 30 to 45 demographic, as well as some people in that age group who were on a multi-generational family trip (grandparents, adult kids, and grandkids).
In terms of expectations, we went into this cruise looking for an upscale way to see some new areas within Eastern Europe, and with an expectation that we were going to learn something while also enjoying a trip. We wanted to do it in comfort, but we also knew ahead of time there are parts of Eastern Europe that are rough around the edges, at least when you compare them to the polished beauty of Rome or Paris! I think this cruise is great for people who recognize that, and realize that an eastern Europe river cruise provides a good compromise, by taking you to some of the 'rough around the edges' parts of the region, while also providing great comfort on board.
We completed this trip as guests of Viking River Cruises on their Passage to Eastern Europe river cruise. This 11-day, 5 country cruise took us from Budapest to Bucharest, and included stops and excursions in Hungary, Croatia, Serbia, Bulgaria and Romania. At the time of writing, sailings are still available for 2017, with 2018 sailings starting on March 14.
You can read more about our experience by following these links:
Like This Post? Pin It for Later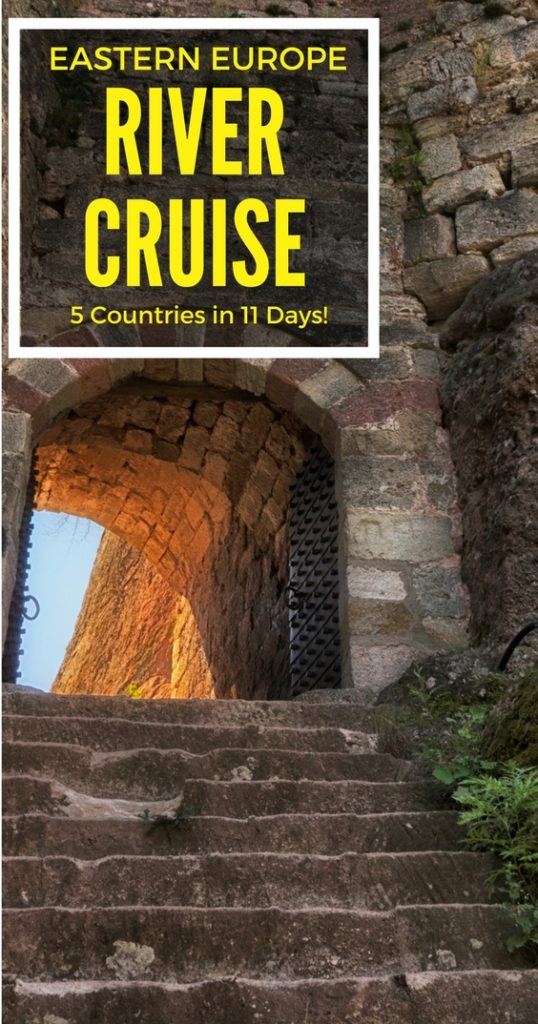 Read More
Check Out These Related Posts Below, or Click Through to our Free Travel Guides to Plan Your Trip!
Questions? Comments? Let Us Know By Leaving A Comment Below, or Joining Our Facebook Community!
---