Budapest Jewish Quarter: Exploring the Jewish Quarter Budapest on a visit the Dohany Street Great Synagogue. Learning about Jewish Budapest History and Heritage.


Walk through Budapest's Erzsébetváros 7th District on a warm summer evening, and you'd be forgiven for not wondering too deeply about the neighborhood.
Officially known as Erzsébetváros, this is the heart of Budapest's reputation as a young and fun party city, where street food pods, hipster speakeasies, and ruin pubs rule. In the summer, you can spot large carafes of fröccs, the onomatopoeic Hungarian term for a wine spritzer, on almost every table. And in winter, people brave the cold to find one of the many cozy spots in the area.
Look beyond the food and entertainment, however, and you're also likely to notice the synagogues, including the second-largest in the world on Dohany Street. A few blocks over sits a memorial to Carl Lutz, the Swiss Consul who saved more than 60,000 Hungarian Jews from the Fascists in WWII. And in between the ruin pubs and burger joints, you can spot kosher restaurants.
In addition to being the party district, this is also the Budapest Jewish Quarter…a neighborhood with a bumpy story that goes back centuries.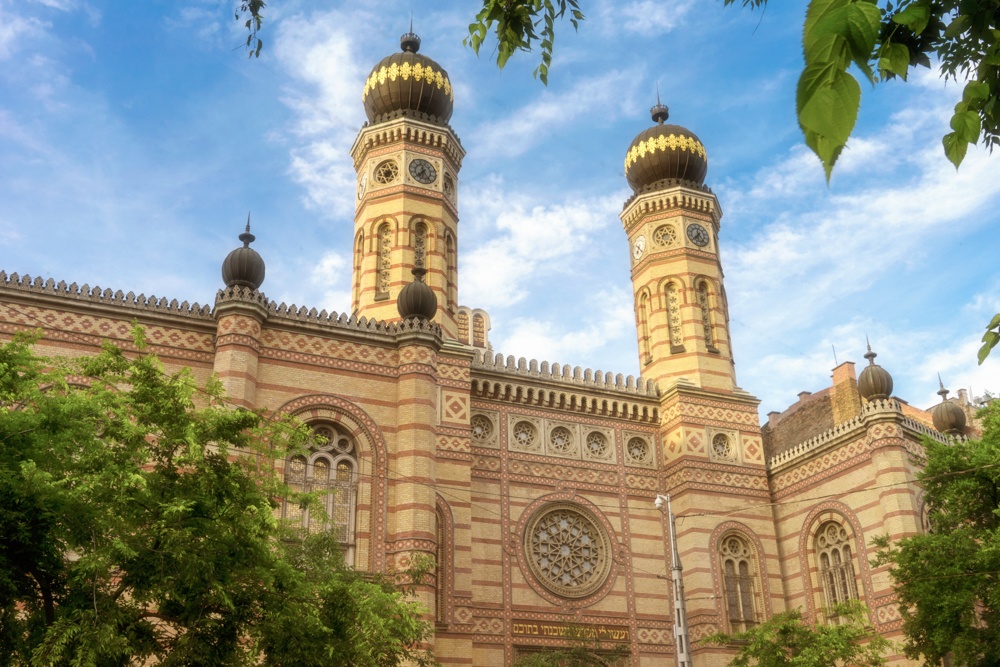 I'm on the Dohány Street Synagogue and Jewish Budapest tour, the first shore excursion on our 11-day Budapest to Bucharest river cruise with Viking River Cruises. And our guide Lucia, a former high school teacher who has lived in the neighborhood for more than 20 years, is setting the bar extremely high.
She's on a mission to drive home some important points to our group of 30 or so cruisers, including two that feel critically important to the story of Hungary's Jews. First, there is the surprising fact that Hungary's Jewish community has been in this area since before Hungary was Hungary, or more specifically, since before the Magyar tribes arrived and conquered the Carpathian basin in 896.
And second, that Hungarian Jews have historically made a significant effort to integrate into Hungarian society. You need look no further than the Great Synagogue on Dohány Street to see how Hungary's Neolog Jews have integrated into this catholic country: holding sermons and ceremonies in Hungarian, not Yiddish; getting around Sabbath restrictions on music through clever architecture; having a choir, an organ, and a pulpit reminiscent of a Catholic church.
These points, Lucia tells us, are important because of what happened in the twentieth century.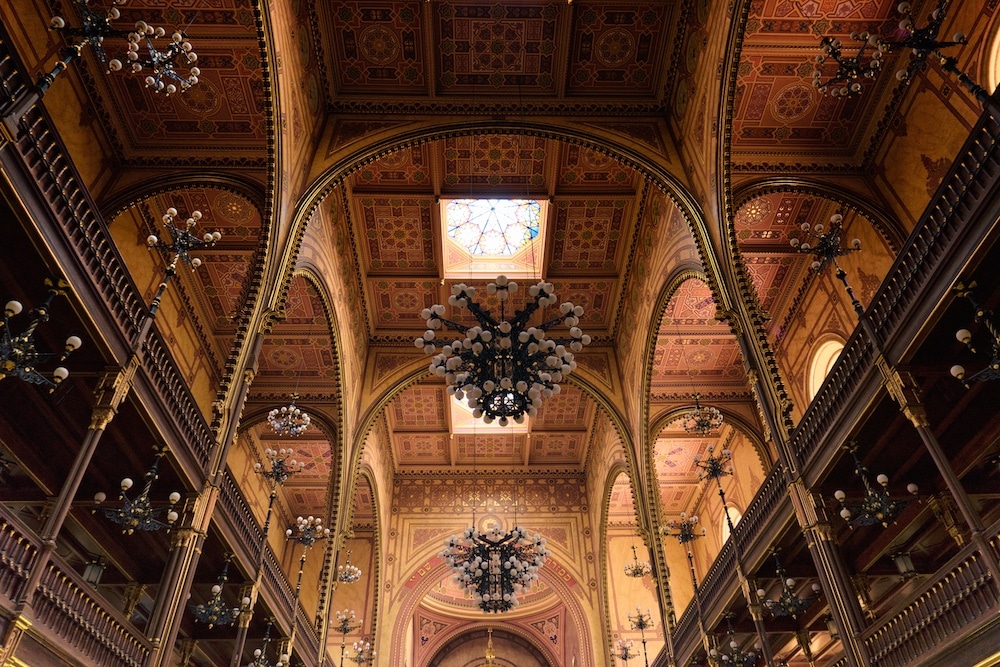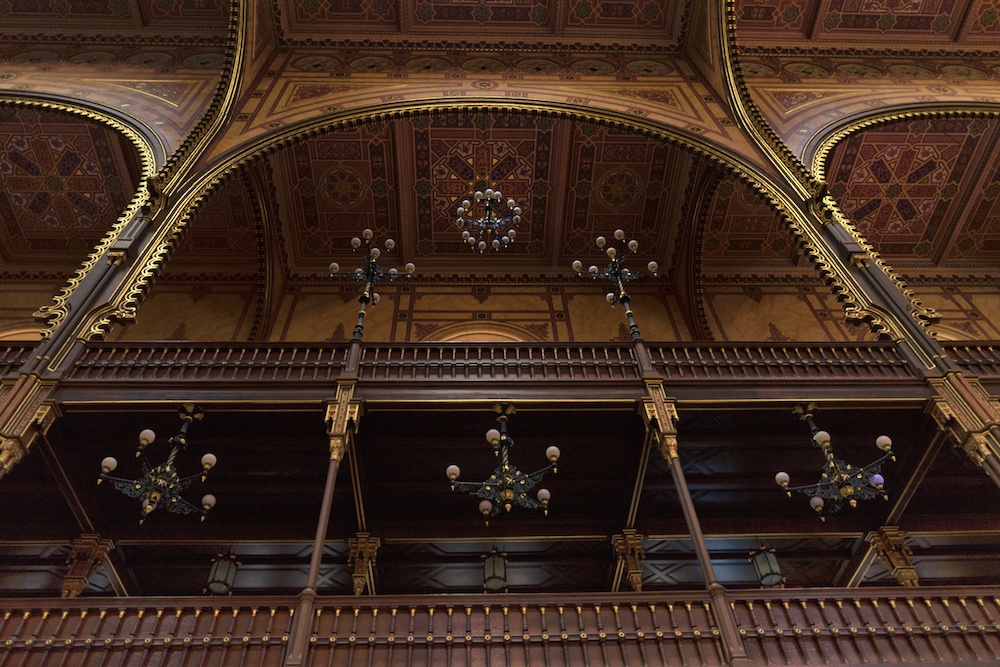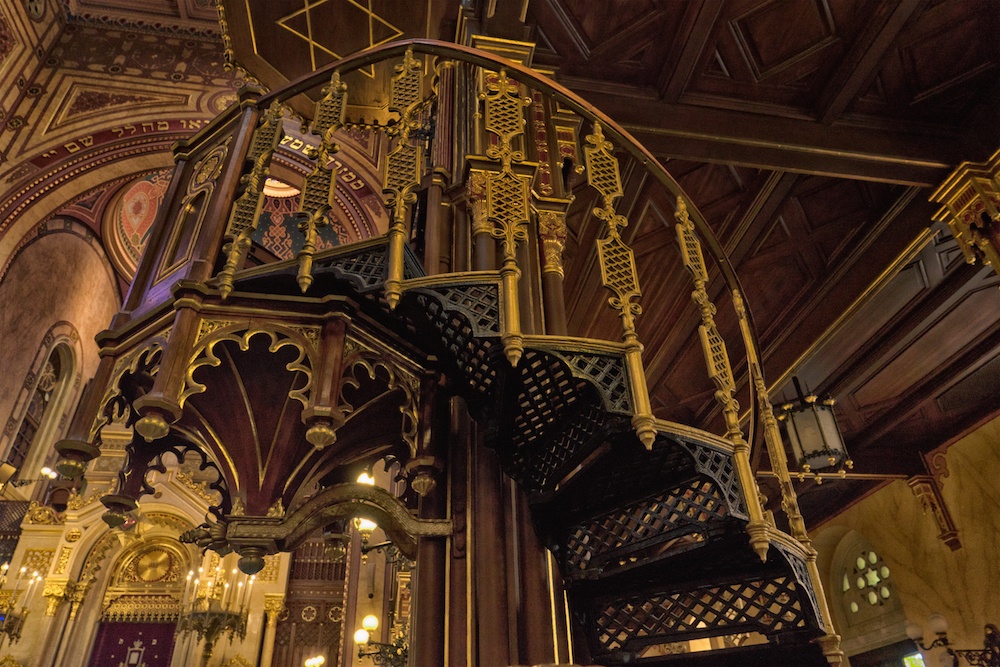 Read More
Check Out These Related Posts Below, or Click Through to our Hungary Home Page to Plan Your Trip!

It's worth noting at this point that, as a national stereotype, Hungarians aren't exactly known for their cheery optimism. Many Hungarians we've met have gone out of their way to tell us about this characteristic, often laughing with perverse pride at their collective grumbling.
But today, on this tour, the bleak picture Lucia paints can't be boiled down to a general pessimism. The Jewish story in Budapest mirrors that of other parts of this world, and not in a good way.
Despite being here before Hungarians arrived, despite making significant efforts to assimilate, Lucia says, When the war came, Budapest's Jewish community was shocked to learn that many Hungarians saw them as Jews first and Hungarians second…if at all.
As we sit surrounded by the serene beauty of the Dohány Street Synagogue, Lucia runs us through a long history of discrimination and struggle, dating back long before the 19th century establishment of the very neighborhood we're in. Erzsébetváros, it turns out, was established as the city's Jewish quarter because it fell outside Pest's city walls, thus making it an acceptable place for Budapest's Jews to live.
Throughout the 1920s and 1930s, things got progressively worse in Hungary. Enrollment in universities was severely restricted; Jews lost their jobs and rights to own basic, everyday things, like a telephone or a bicycle.
As Hungary flip-flopped from aligning itself with the Germans to the Soviets, Germany got wise and invaded in March 1944, and the Final Solution was brought to Hungary. 435,000 people from Hungary's countryside were deported in just 2 months, and Jewish people were ordered into the newly established ghettos before being sent to Auschwitz.
This literally wiped out Hungary's Jewish population outside the capital – there was no one left.
In Budapest, the ghetto was established in December 1944, and Eichmann oversaw the murder of approximately 200 Jews here, until the Soviets arrived and took the city.
The ghetto was liberated by the Soviet army, Lucia tells us. People want to forget that the Soviets saved Budapest's Jews.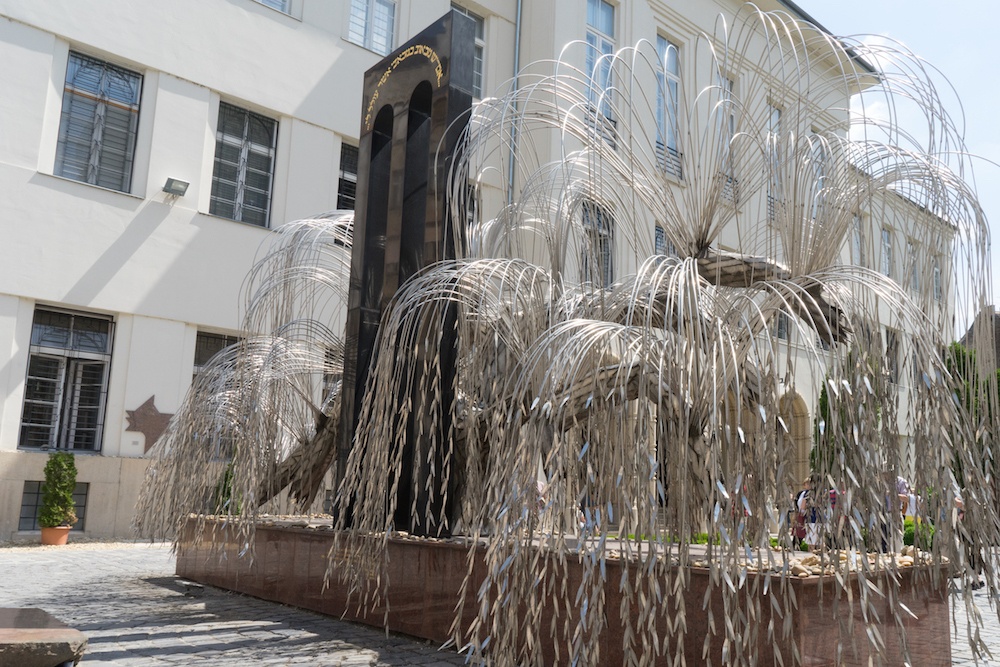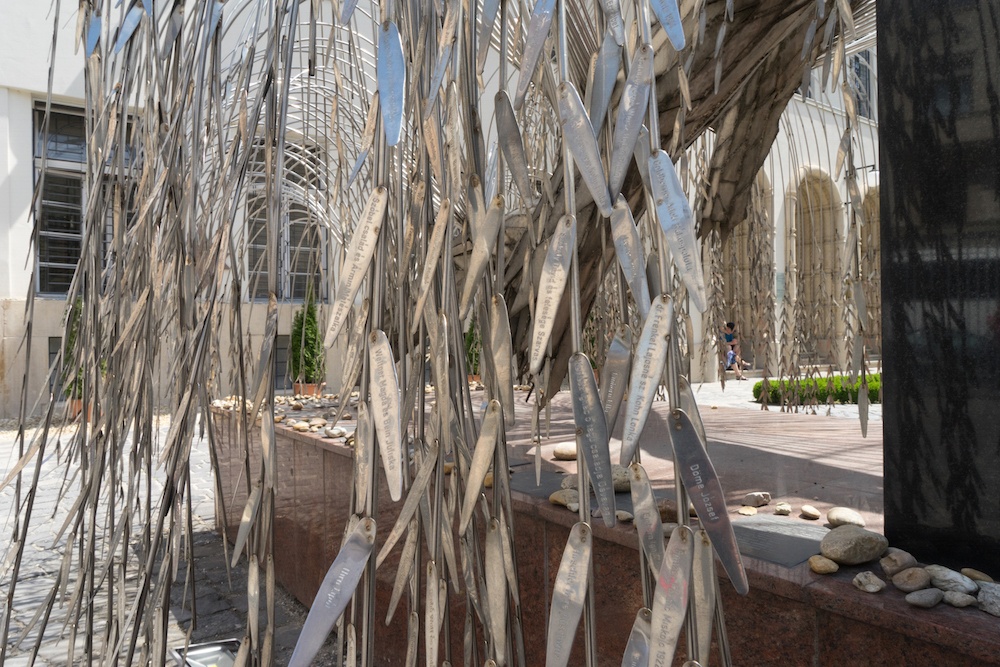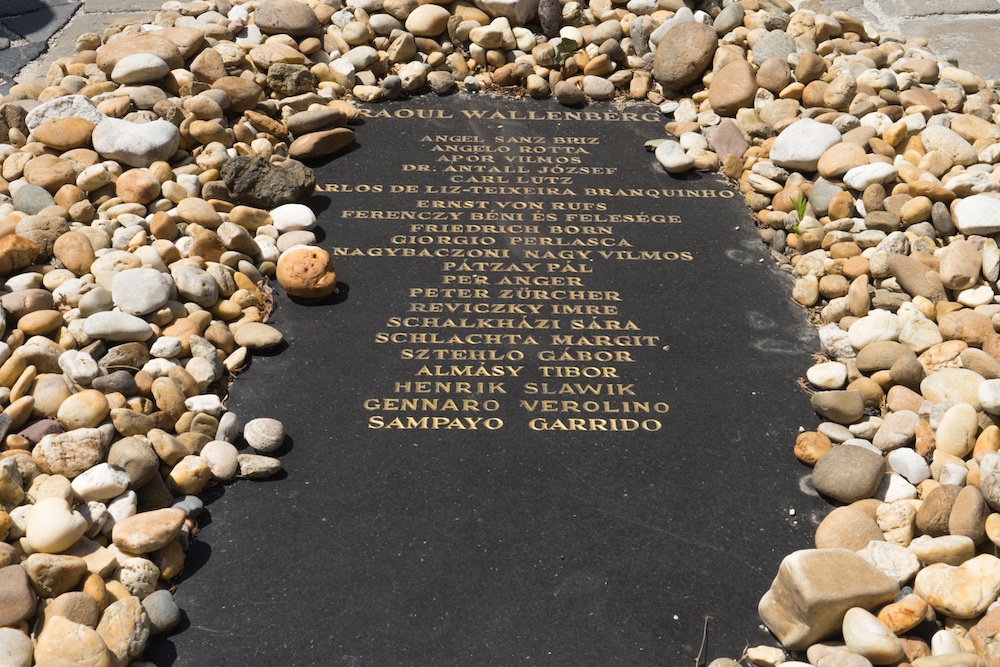 Despite the Germans' and some Hungarian's best efforts, Budapest is now home to one of the largest remaining Jewish communities in Europe. And there are glimmers of hope for the 100,000 or so Hungarian Jews in the country, most of whom are in Budapest.
In the face of the aggressive ethnonationalism that's shaping many countries in this part of Europe and around the world, there's been conscious revival among young Jewish people in Budapest. More and more people openly wish each other Shabbat shalom on Shabbat, for example, choosing a modern expression for a peaceful Shabbat.
And this kind of tourism is important, too. From spring to autumn, Budapest's Jewish quarter swells with heritage and remembrance visitors from all over the world. Some come to see their personal roots, while others come simply to better understand the unique culture and all-too-common tragedy of Budapest's Jewish population.
As Eastern Europe becomes an increasingly enticing river cruise destination for North Americans — what the New York Times aptly described as the 'Roots and Rivers' trend — learning from the stories this neighborhood tells will no doubt become more common, as well.
And that can only be a good thing.
---
We visited as guests of Viking River Cruises on their Passage to Eastern Europe river cruise. This 11-day, 5 country cruise took us from Budapest to Bucharest, and included stops and excursions in Hungary, Croatia, Serbia, Bulgaria and Romania. At the time of writing, sailings are still available for 2017, with 2018 sailings starting on March 14.
You can read more about our experience by following these links:
Like This Post? Pin It for Later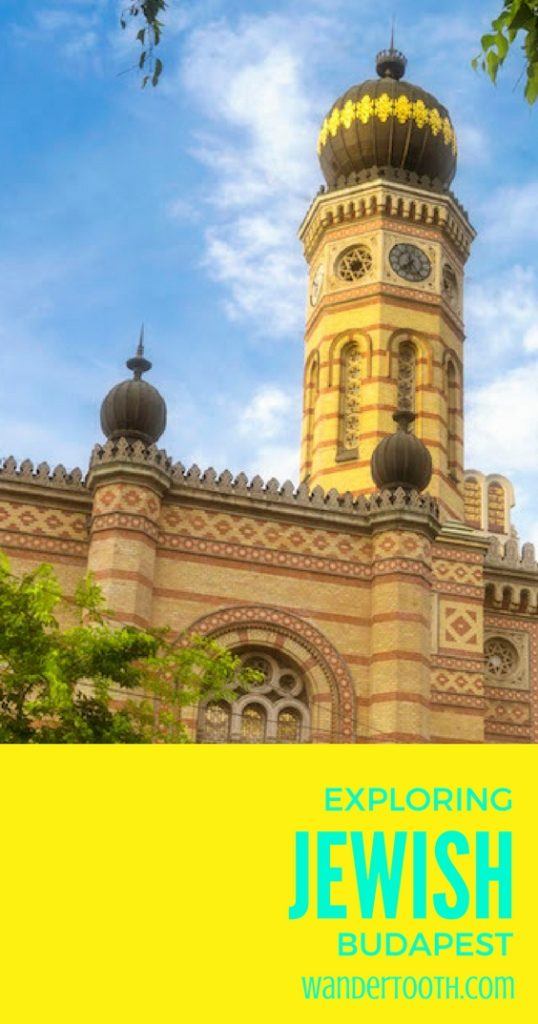 Questions? Comments? Let Us Know By Leaving A Comment Below, or Joining Our Facebook Community!