A Balkans Cruise That Confronts the Past? Experiencing the Balkans by Cruise and Learning About the Croatia-Serbia War with Viking River Cruises.

Disclosure: This website contains affiliate links. That means we earn a commission when you use the links on this site to book a hotel, buy your travel insurance, etc.. If you'd like to learn more about how this works, you can read more under our Disclaimer page.
Please note, we were guests of Viking River Cruises, and received this cruise free of charge.
In 1999, I watched Nato bombs fall on Belgrade. After school and over dinner, the bright flash of light reached the TV room in my mom's townhouse as parts of Yugoslavia's former capital were reduced to rubble, the sound of gunfire ringing out in between the bombardment.
Born in 1981, I escaped the sheer terror of kids growing up during the hottest moments of the cold war. Instead, my formative years were filled with subtle hints of what was happening in the dying breaths of Eastern Europe's communist governments, and Yugoslavia's violent end.
There were the stories from my best friend's Polish-Canadian boyfriend about the breadlines of his childhood; the feeling of euphoria when The Wall came down; the recent immigrant who told me she was from Yugoslavia, a country that no longer existed. And, of course, there were the images on the news each night of Sarajevo and Mostar and Belgrade and Dubrovnik.
In 1999, I watched NATO bombs fall on Belgrade.
Eighteen years later, we arrived in the city via river cruise.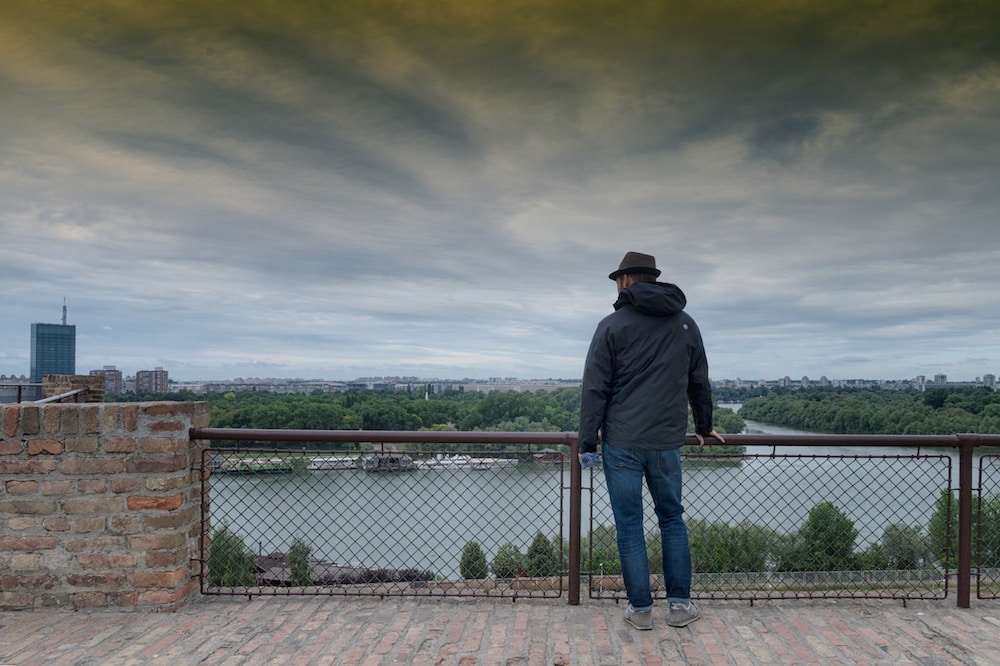 Geoff looks over Belgrade, one of the stops on Viking's Passage to Eastern Europe river cruise.
War and politics aren't on the agenda for your typical European river cruise, but that's exactly why we signed up for this one.
Traveling from Budapest to Bucharest over 11 days, Viking's Passage to Eastern Europe takes you through five countries, exploring both highlights and little-known gems in Hungary, Croatia, Serbia, Bulgaria, and Romania.
Outside the capital cities, this itinerary takes you to off-the-beaten-path places that aren't exactly mainstream tourist hotspots. And along the way, ghosts of the Yugoslav wars appear, providing curious travelers a unique opportunity to learn about the politics and conflicts that defined this region, while also discovering rich cultures, delicious food and natural beauty.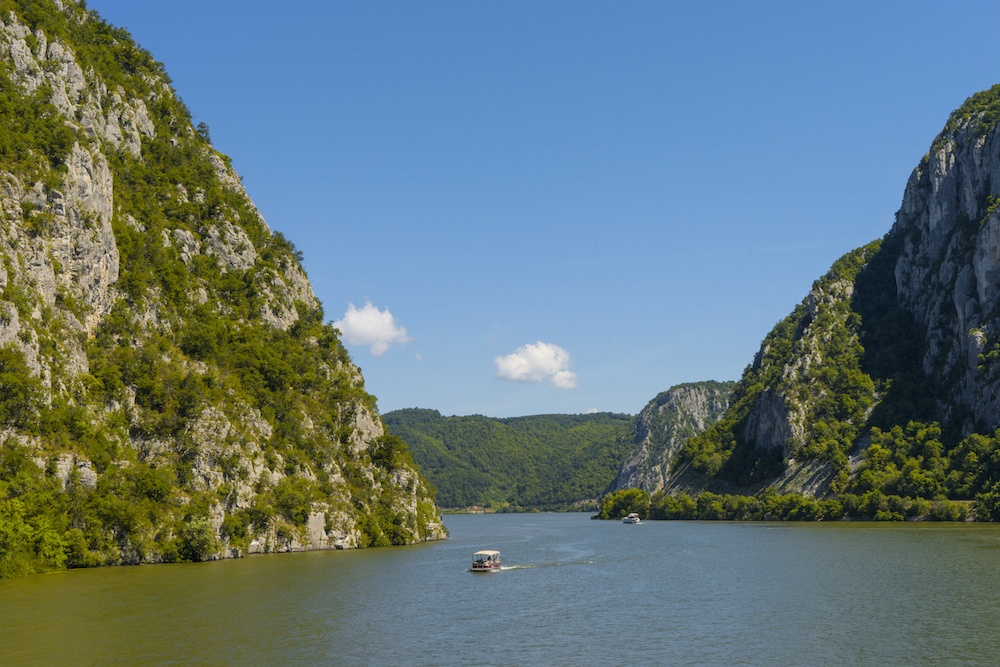 The Kazan Stretch of the Lower Danube is the most scenic day of sailing on this cruise.
After sailing south from Budapest, we awoke on our second morning aboard the Viking Lif in Vukovar, Croatia, an economically depressed town that, for Croats, is a symbol of Serbian atrocities during the war.
Walking around Vukovar, it's impossible not to notice the scars it still wears, as bombed-out buildings and shell-marked walls dominate the urban landscape.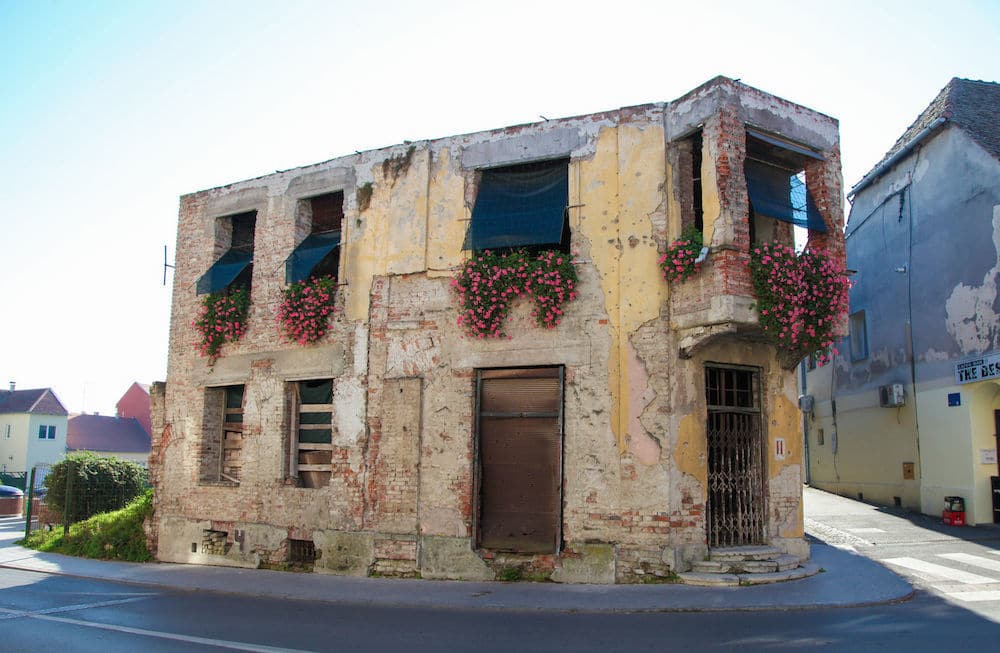 Vukovar, Croatia. Photo Copyright: jorisvo / 123RF Stock Photo
Leaving the ship after breakfast for one of Viking's included shore excursions, we took a bus to the village of Bilje, where we spent an hour enjoying a home visit with a local.
Natasha, a petite 40-something with a massive smile and a no-nonsense way to her hospitality, has been working with Viking for 13 years now, welcoming tourists into her home just as she did with us: offering home-baked cherry pastry, sweet elderflower juice, and homemade slivovitz, the plum brandy that's ubiquitous in this part of the world.
Over the course of an hour, Natasha and a translator hosted us on the covered sunroom at the back of her home, which she also runs as a B&B. Most of her guests are internationals, working at clearing one of the most dangerous reminders of the war in the 1990s: mines.
Here, on a tranquil and sunny afternoon in a peaceful village in northeastern Croatia, Natasha and translator answered questions mundane and profound, telling us about their experiences here in 1991 and the years that followed.
The war started in hours, our translator says. People went to work in the morning and by the afternoon, the roads were closed.
He pauses for a minute, before adding, We didn't think independence would cause a war.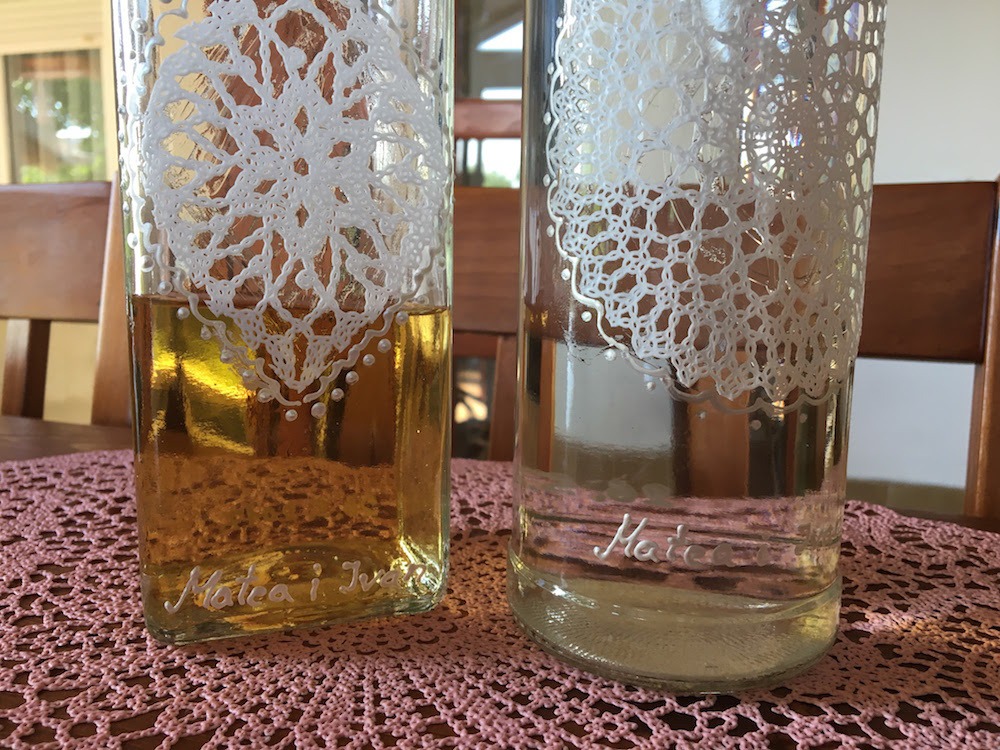 Natasha offered homemade slivovitz for all of her guests to try.
Regret, it seems, is a common sentiment in this part of Croatia, which sits around 40 km from Serbia's western border, and a world away from Croatia's tourist magnets on the Adriatic.
Prior to this cruise, my (admittedly naive) perception of Croatia was one of a thriving mediterranean country. But Croatia's recovery hasn't been an even one, and the northeast region of Slavonia is a case in point. When you hear the statistics, and drag your fingers over the bullet holes that still mark the cities, it's not hard to understand the resignation in the voices of the Slavonians we met.
Before the war, Vukovar was a successful manufacturing city with a Bata shoe factory that employed 17,000. Today, that same factory employs 300. While it's easy enough to brush that particular woe off within the context of declining manufacturing jobs globally, it's harder to brush-off the other signs of distress.
There are the red and white warning signs at the forest edge, letting people know it hasn't yet been cleared of mines.
And there are the destroyed buildings, everywhere you look. In Natasha's village of Bilje, big and well-kempt houses share the streets with abandoned houses and caved-in roofs, exteriors pocked by shell marks.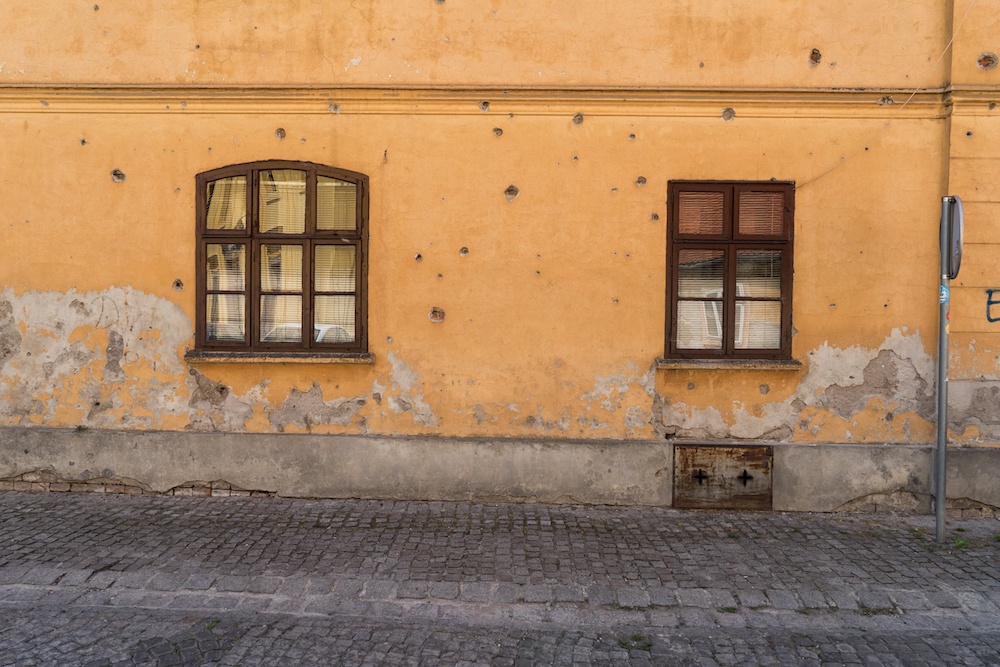 A shell-marked building in Osijek, Croatia.
In this part of Croatia, we learn, souvenirs from the war show up everywhere, as broken windows and abandoned houses, in the wine you drink, and in the resigned but somewhat hopeful voices you hear; a 'what may be may be' attitude mixed with the frank recognition that for some, forgiveness is unrealistic.
That afternoon, at the Vukovar Museum, our guide led us through the rooms, and told us about the history of the city and region, going all the way back to the ice age.
When we arrived in the single room dedicated to the war, and what happened in Vukovar, in particular, she's unsettlingly direct.
Now we are filled with regret. Because Yugoslavia doesn't exist anymore. But you can't change history.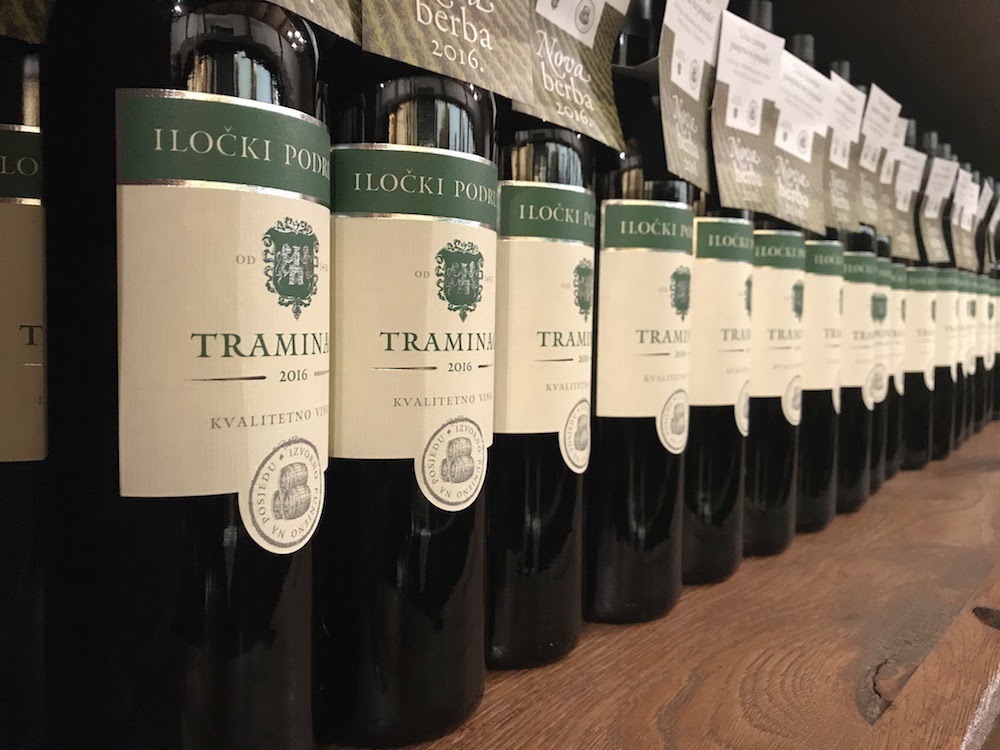 Getting to know Croatian wine at Iločki podrumi winery.
Our day in Croatia was sobering, to say the least. But followed by a trip to Serbia, sailing on a longship staffed by many warm and friendly Serbian people, it felt hard to make sense of. And I guess that's the thing about war and politics and history…it's rarely a simple story.
Setting sail from Vukovar after dinner, our Viking longship passed through Novi Sad the night before arriving in Belgrade.
Having visited on a previous trip to Serbia a few years ago, Geoff recognized it immediately, and we sat on the veranda of our stateroom as we sailed through. As our ship approached Novi Sad's main bridge, we remembered standing atop it just a few years earlier, taking a picture of the memorial plaque.
The Allied NATO air forces destroyed the Varadin Bridge on April 1,1999. The citizen of Novi Sad, Oleg M. Nasov, was killed on the bridge in [sic] the age of 29.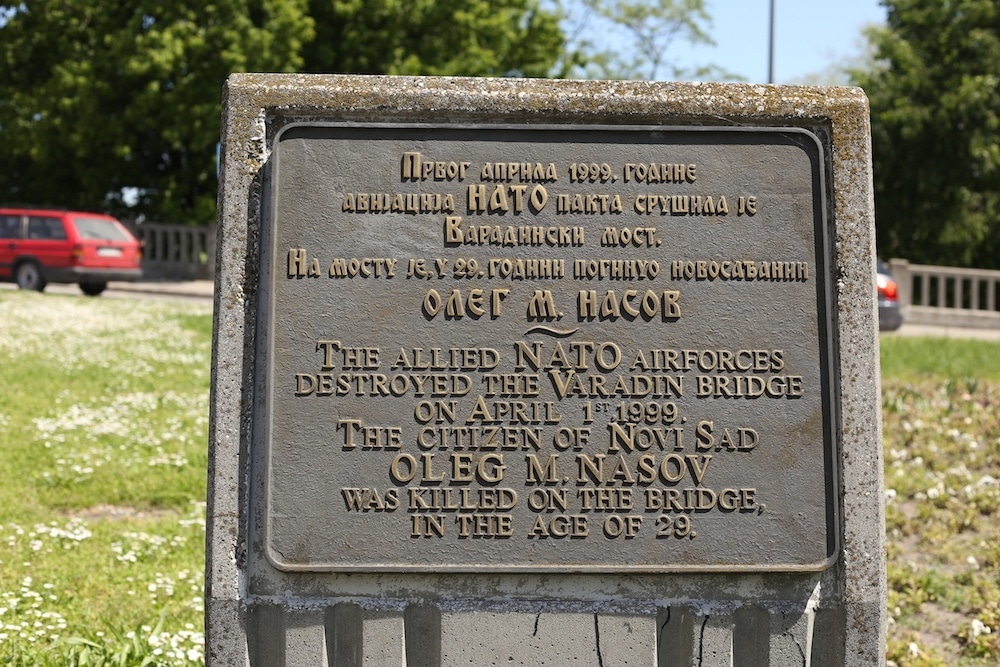 A plaque in Novi Sad, Serbia, to memorialize a victim of the 1999 NATO bombings of the bridge.
Before our trip, I thought about the dissolution of Yugoslavia and subsequent war as both the beginning and end of the troubles in the region. But thinking about the 1990s violence in the Balkans in those terms, I learned during our Viking enrichment lecture on the topic, is like thinking of Iraq's invasion of Kuwait and Desert Storm as the start of the problems in the Middle East.
While a cruise ship seems amongst the most unlikely places to learn about Balkan history, it was onboard the Lif that we learned how the deep roots of religion, imperialism, and ethno-nationalism intertwined to create the instability we witnessed in the 1990s.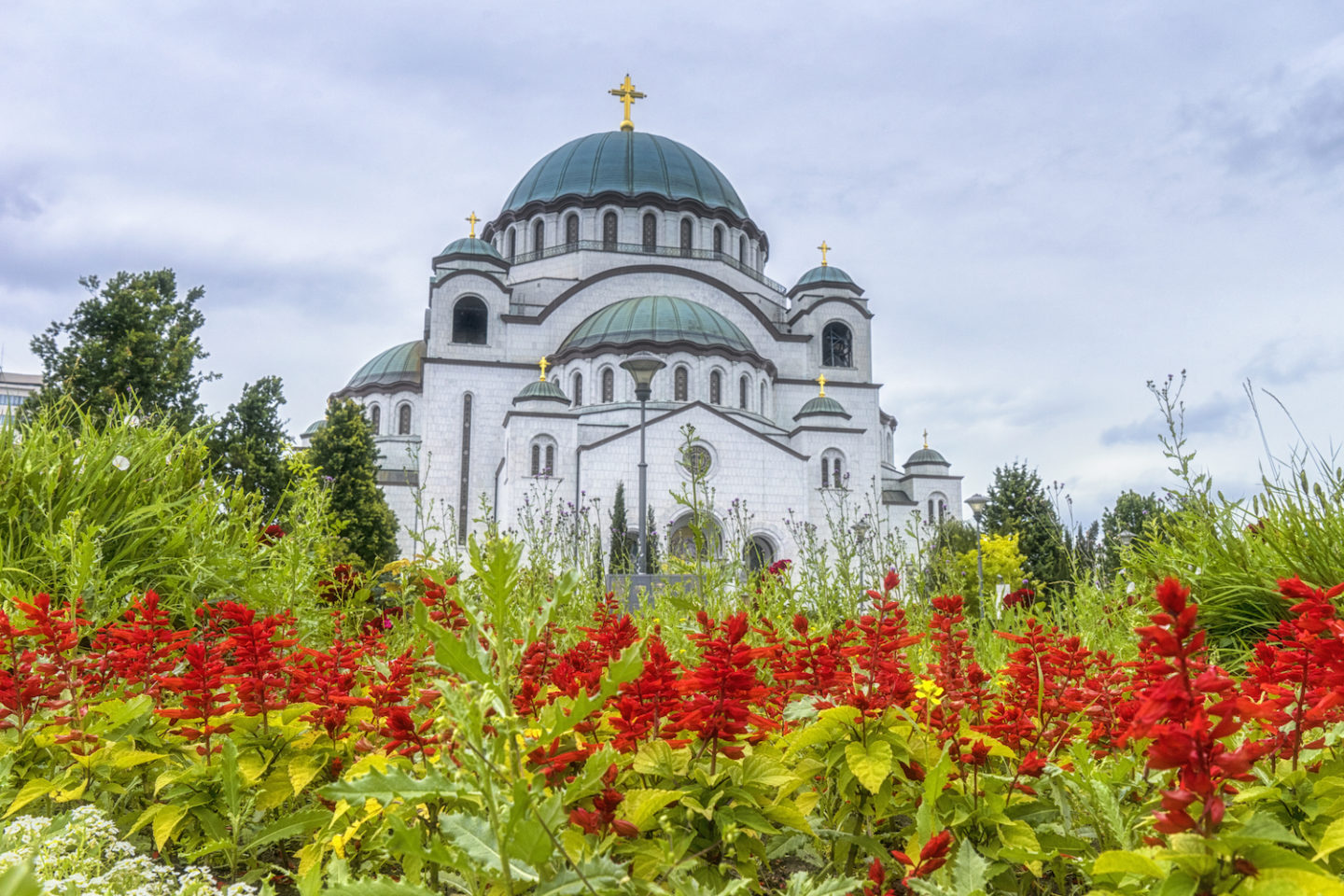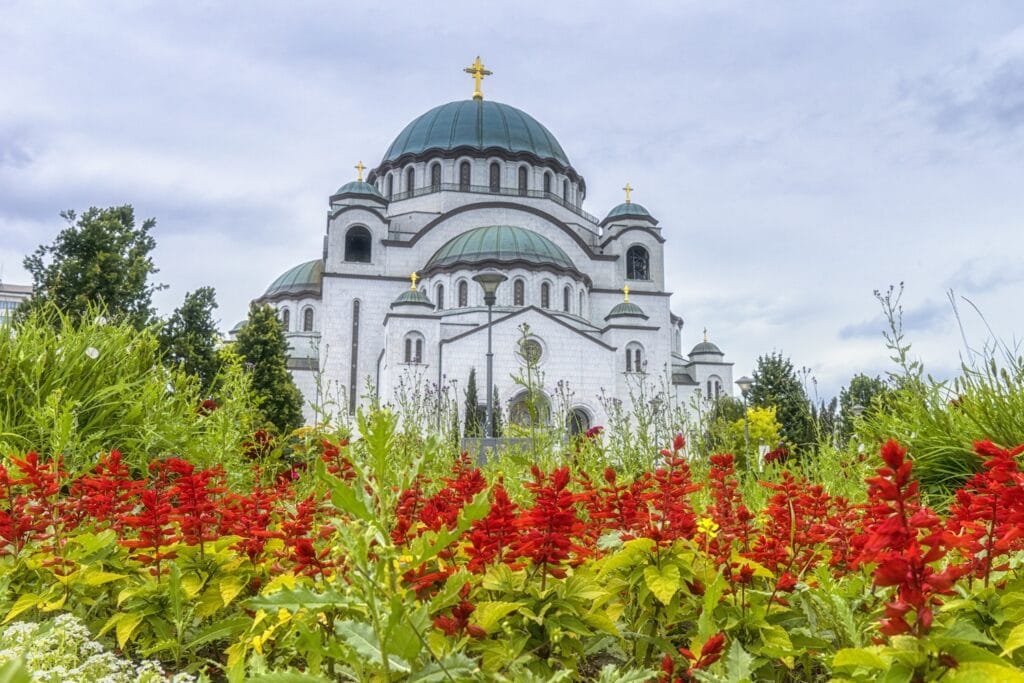 The Church of St.Sava is a Belgrade icon, and one of the largest Orthodox churches in the world
I'd be lying if I called our visits to Vukovar, Bilje, and Osijek highlights of this river cruise.
In a region of magnificent beauty, unique crafts and culture, and mouth-watering food, there were so many stops on this cruise that deserved the title of highlight: glittering Budapest; up-and-coming Bucharest; the jaw-dropping Iron Gate; and the surprising beauty of Belogradchik Rock Fortress, to name a few.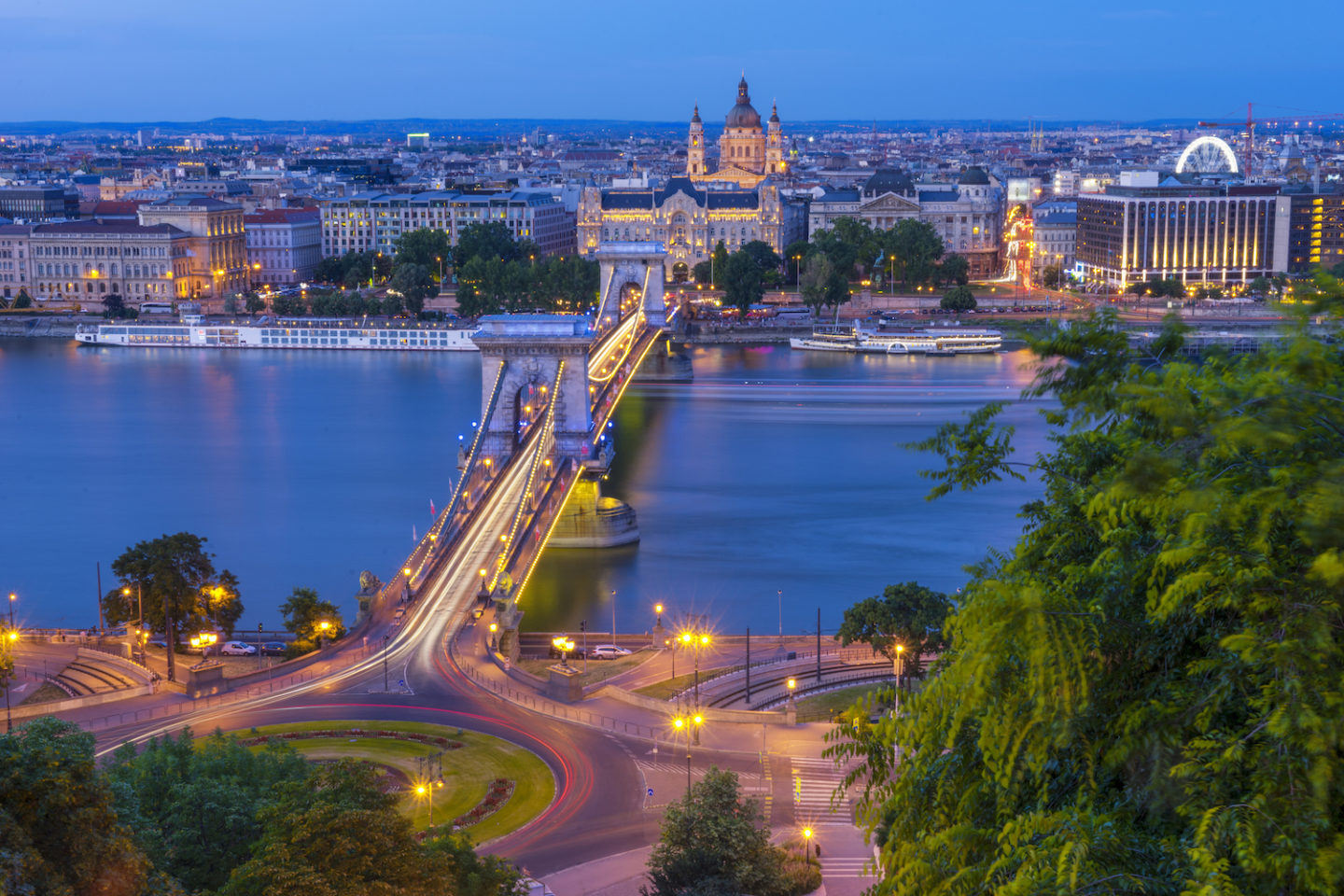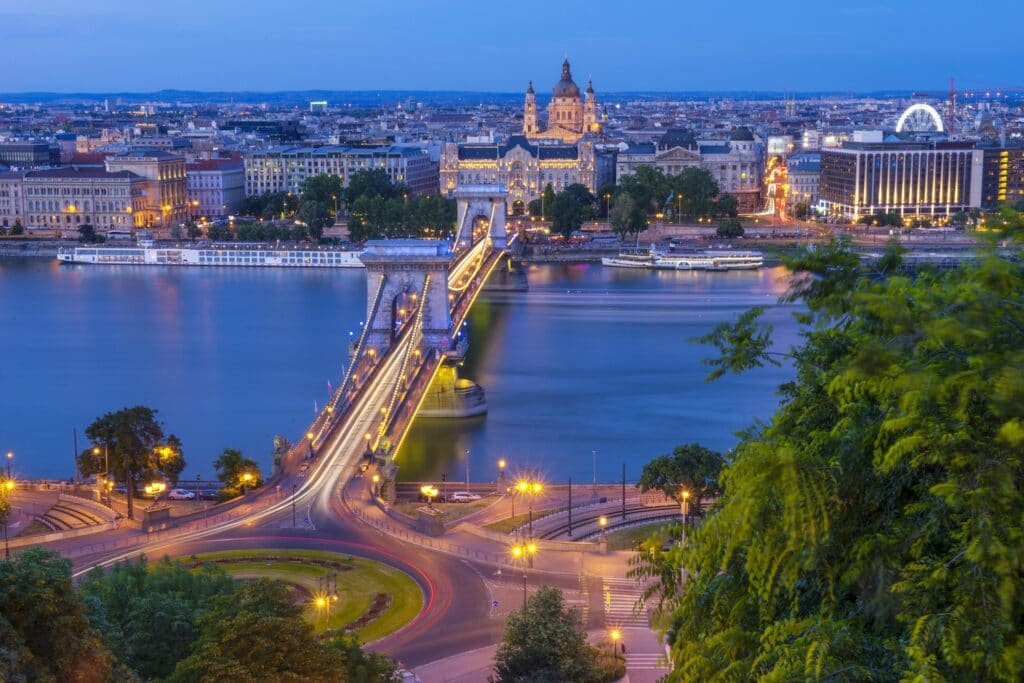 In the summer, the lights on the Chain Bridge come on around 9pm. Watching it happen from Castle Hill is worth the walk (or funicular ride) up!
But that's not to say visiting these places wasn't worthwhile, and we're certainly glad Viking's itinerary didn't gloss over the region's past.
For us and for many of our shipmates, walking in the footsteps of a war we can all remember — one that we watched on TV, over dinner, in real time, and that our governments played a role in — it was was a once-in-a-lifetime travel experience in its own right.
To be sure, the Passage to Eastern Europe docks in some ports that are rougher around the edges than what you'd find along the Upper Danube, the Rhine or the Seine. But for those who aren't afraid of learning something new and relevant on their vacation, and who don't want a glossed over version of a fascinating part of the world, this cruise delivers.
The Passage to Eastern Europe, we thought, would appeal to adventurous travelers interested in learning more about this complicated region.
It's what we hoped for, and it's exactly what we got on this trip.
---
Read More
Check Out These Related Posts Below, or Click Through to our Free Travel Guides Page to Plan Your Trip!
---
Questions? Comments? Let Us Know By Leaving A Comment Below, or Joining Our Facebook Community!
---
Like This Post? Pin It for Later